You take your liquid smoke but you notice that it has expired. But when you taste it, it doesn't taste spoiled. Now you might be wondering if it has gone bad. 
So, does liquid smoke go bad? 
Liquid smoke doesn't actually go bad. Although they have an expiration date of about 2 years. But you can extend the shelf life by storing it in a cool, dry place. Moreover, tightly closing the bottle or sealing it with plastic before closing also helps. Besides, you can also store it in the fridge to make it last longer! 
Now, this was just a preview of what's coming next. We have a more detailed version of this down below. So, without further ado, let's jump right into it!

Does Liquid Smoke Go Bad?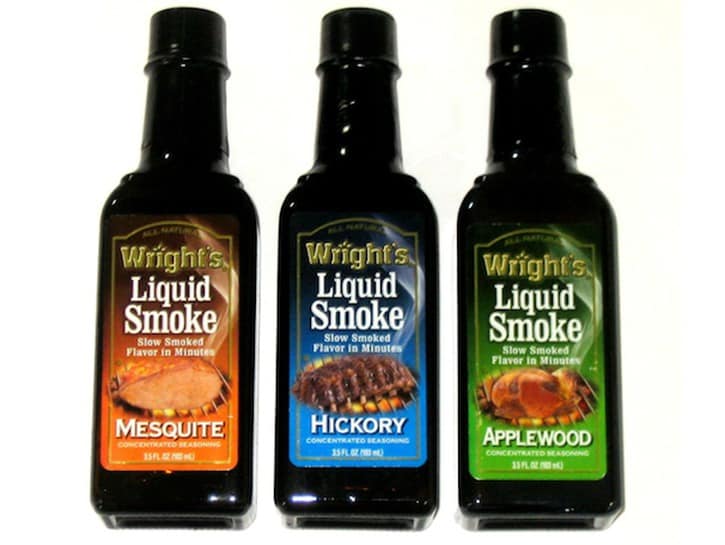 Want to make the perfect smoked chicken for brunch? But you see that the date on the product has expired. So, can you use it after it has expired?
Technically liquid smoke doesn't go bad. This is because of how these are made. This product is basically made of smoke which is condensed at cold temperature. 
Thus when you think about it, the product is basically smoke. Since smoke is not a perishable item, it might last forever! 
Well not forever, but for a while. So, you might be wondering – how long does liquid smoke lasts after opening?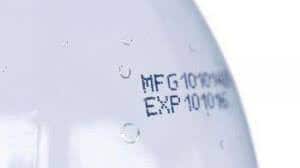 They do have an expiration date written on the bottom. It usually says to use it before 2 years. After this expiration date has passed, your product won't get spoiled. But slowly the smoky flavor of the product will start to fade. 
With proper storage, you can increase its longevity up to 3 years.  It's just like how cooking spray won't go bad before 3 years or so. And there are a couple of tricks down below to help you out.
It's best to throw the product away when the smell is gone. This is because the smoky smell is the essence of the product. Therefore if it's not there, using it won't have much of an effect! 
Now let's say you have an old liquid smoke that is way past the expiration date. But it's unopened.  So, how long does liquid smoke last unopened?
Opened or unopened, it'll last until the product expires. After that, the smell and flavor might start to fade slowly. After a year of expiration, the product might not be of any use. 
How To Know If The Liquid Is Spoiled?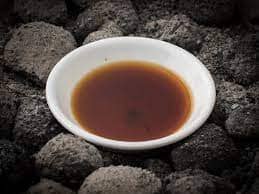 Now there might be instances when you forget when you bought your liquid smoke. Or you simply don't use it that often. In such cases, it's best to check if it has actually gone bad. 
Now, as I've mentioned earlier, it doesn't really go bad. But if kept open or stored improperly, it might get spoiled. 
Smell Of The Liquid Smoke 
So, the first thing you're going to check is the smell. If the smokey smell is intact, then it's good to use. Even if there is no flavor the product might be okay to use, but it's best to discard it. 
But if it turns out the odor coming from the bottle is sour or foul, throw it out immediately. It has definitely spoiled. 
Color Of The Liquid Smoke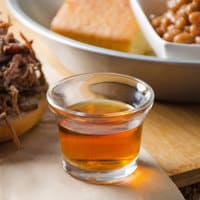 Now, this might be another thing that can indicate if your liquid smoke is spoiled or not. Therefore check if your liquid smoke's color ranges from yellow to red. If it does, it is safe to use. But if the color looks brown, gray, or pale, it's time to throw it away! 
Taste Of The Liquid Smoke 
Depending on the flavor of liquid smoke you bought, it'll vary. The taste might be artificially added or it might be from hickory, mesquite, pecan, applewood, etc. 
If it tastes funky and kind of sour, then it might be spoiled. 
Why Does Liquid Smoke Go Bad? 
It might go bad if the lid is kept open for more than 2-3 minutes. This will cause the smokey smell to fade. Thus the liquid smoke might slowly lose its potency. 
Moreover, if it is stored in a humid place, it might also ruin the product. Therefore it's best if the temperature is between 68°F and 77°F. Furthermore, intense sunlight can also damage the liquid smoke's quality.

Therefore, to help you store it properly, we have a section down below. So keep on reading! 
How Can You Store It To Increase Its Longevity? 
Now here's how you can maintain the peak condition of the bottle after you've opened it. Just strictly follow these two guides and you'll be good.
Step 1:  Keep The Lid Close Tightly
To start off, don't let the smoke evaporate. So, you must keep it tightly closed.  Since it is not in oil form, it'll evaporate. In that case, you don't have to worry!  
It'd be better if you add a piece of plastic on the lid and then shut it. That is take a ziplock bag and cut out a square, a little bigger than the lid. And then put it on the bottle before closing off the lid.  This will make the bottle more airtight. The smell won't fade. 
Step 2: Store It In A Cool Place
Now, where you store the liquid smoke bottle also matters. If you store it in a dry place but with a lot of sunlight, the liquid smoke will lose its flavor. That too before the product expires. 
Besides losing its flavor, the smoke will also evaporate due to the heat. This will happen inside the bottle. Therefore even if you keep the lid tightly shut, the smell might disappear. You'll be left with an oddly flavored liquid that doesn't have any smoky properties. 
But when it's kept in a cool, dry place it'll maximize its shelf life. Your liquid smoke might even last for more than 3 years. 
Now you might think that storing it in the refrigerator might increase its shelf life. So let's see how long does liquid smoke last in the refrigerator.
Basically, it's the same as storing it in your pantry. It doesn't matter if you store it in the fridge or not, the smoky smell will fade eventually. So, if you can, you can definitely store it in the fridge. But it might not make any difference. 
Make Your Liquid Smoke At Home! 
Now, if you run out of liquid smoke, you can make one by yourself.  In this way, you're going to get the most organic one. This might comparatively be healthier than the store-bought one. So if you want to make your own liquid smoke, here's how!
To start off you need to turn on your gas grill. Set the temperature to high and let it preheat to 500°F. Then place your coal on it. 
After that, preheat a smoker for the tasty smoke flavor at 300°F.  Transfer the red hot coat to the smoker. You can fire up the smoker for an added kick of flavor. 
After that, start a fire on a portable chimney with the lid off. Then take your choice of wood and soak it for 30 minutes. Take your soaked wood and drain it and place it in a foil wrap.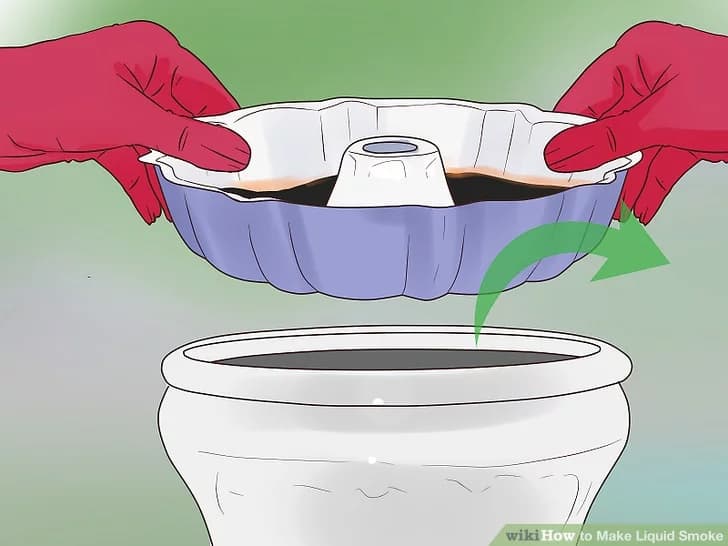 Now place this on the grill or on the coal. And now you need to take out your Bundt pan. If you don't have one, don't worry! Here are some of the best ones on the market.
Wilton Perfect Results Premium Non-Stick 9-Inch Fluted Tube Pan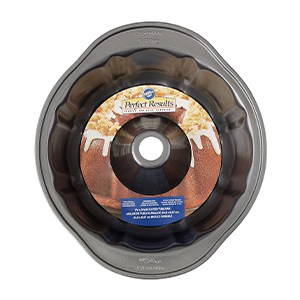 Nordic Ware ProForm Bundt Pan with Handles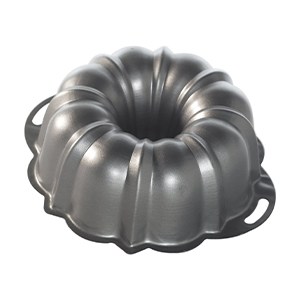 You can buy one of these and use it! 
Now place your Bundt pan on top of the chimney and cover it. You can use a mixing bowl to cover the pan. After that, you'll need to place a pack of ice on top of the mixing bowl. 
Then allow the wood to smoke for about an hour. The liquid will get stored in the Bundt pan. And you can then take out the liquid and place it in a container. 
There you go, you have your homemade liquid smoke! 
What Can You Use Instead Of Liquid Smoke? 
Now if you've run out of liquid smoke and need a touch of flavor on your dish. Or simply if it has gone bad, you'll need alternatives.
So, what liquid smoke substitute can you use?
Well, we have four options for you. You can choose smoked paprika or hickory powder. This has a more woody flavor. Smoked tea can also be a great alternative. Moreover, you can also use chipotle powder. 
We have the details of proportions down below. So let's check that out!
Smoked Paprika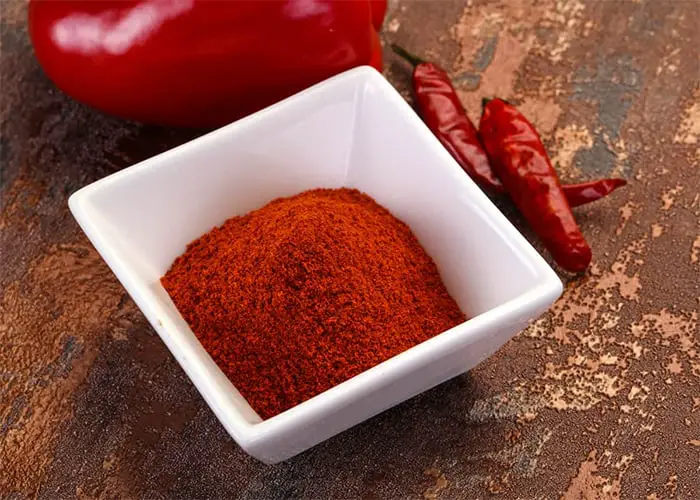 Smoked paprika can be a great alternative for liquid smoke. These spices are made by drying peppers over oak burning fires. Thus this gives that hint of oak wood smell to your dish. 
Now, for every teaspoon of liquid smoke, you need to add 2 teaspoons of smoked paprika.
Smoke Tea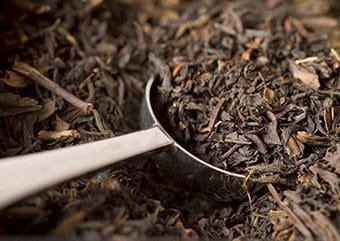 It is also called lapsang souchong. It can also be used to add a smoky kick to your food. It gives off a pine fire aroma and has a sweet smell. It can be used on meats as dry rubs. Or you can even use it on soup and stew. 
Now, since you'll mix this tea with water, double the amount compared to the liquid smoke.
Chipotle Powder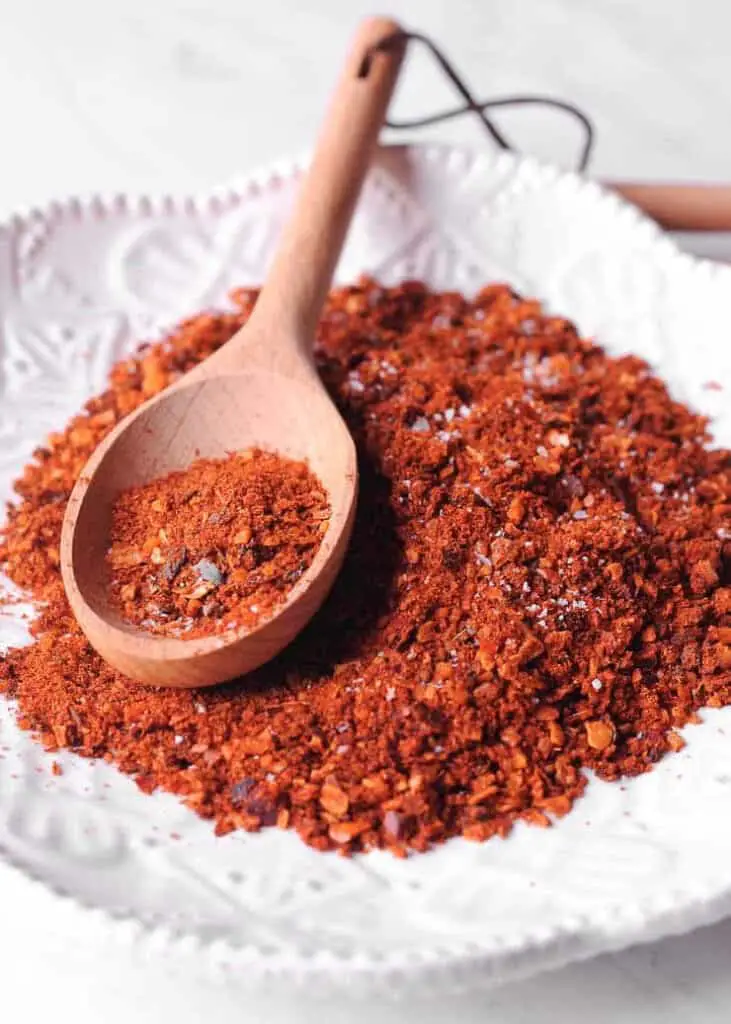 Now chipotle powder is very much famous for its smoky flavor. Although this is another great alternative, it's a little on the spicier side. Therefore, you need to use ¼ the amount of chipotle powder compared to liquid smoke. 
Hickory Smoke Powder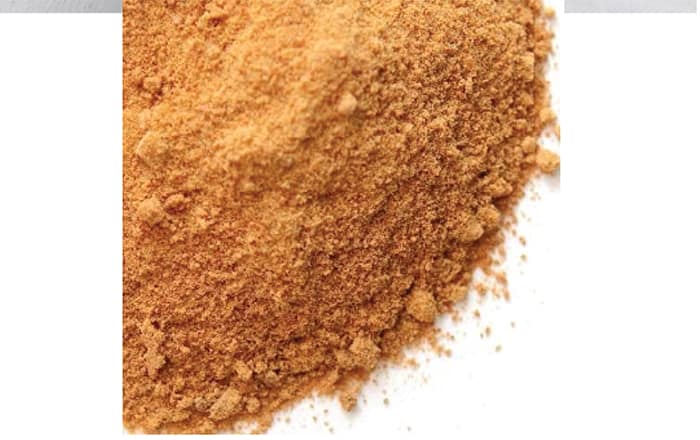 You'll love the hickory powder as well. Because it'll give pretty much the same taste and flavor as the liquid one. 
However, if you prefer the mesquite flavor, you can get that as well. It's also available in powder form. 
Now to use this powder, you can use the same amount or a little less. It'll pretty much give the same taste, but can come off a little strong for some people!
This is basically how to know if your liquid smoke has gone bad. You even know how to obtain that smoky flavor without liquid smoke!
FAQs 
Question: How much liquid smoke do you use? 
Answer: It is best to use ¼ of a teaspoon or less. This is because the liquid smoke is very concentrated. Therefore, if you add more the flavor might be too much. But if you add less, you can always add more. Moreover, for a subtle taste, you can also dilute it with vinegar or water. 
Question: Can Liquid Smoke upset your stomach? 
Answer: At times liquid smoke can cause nausea. This is because some brands of liquid smoke contain additional preservatives. These might include monosodium glutamate. And this is an amino acid that might cause nausea or headache. Thus causing the stomach ache! 
Question: Do vegans use liquid smoke? 
Answer: Yes vegans can use liquid smoke. This is because this product is already vegan. It is mainly made by condensing actual smoke from burning wood. Animal byproducts are rarely added to this recipe. Therefore, you can check the label before you purchase it! 
Bottom Line 
That was basically all on our part. And we hope we've answered your burning question 'does liquid smoke go bad'. Let us know if you've any queries. 
Now if you have a gluten allergy and you're wondering if you can use this or not. Then there's great news cause you can. The liquid smoke is 100% gluten-free and thus it's safe for you to use! 
Hope you have a great day, goodbye!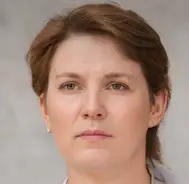 Latest posts by Leah Greenstein
(see all)