So, you recently got a grill or have been wondering about the techniques you can use to make your steak cook better, right? Well, it's also likely that you have asked various questions in your pursuit of suitable answers. 
One common question among grill users is, do you close the grill when cooking steak?
You can close or leave the grill open when cooking steak. It all depends on your preferences, the type of meat, and the particular results you expect. The kind of grill you are also using matters.
We have outlined all you need to know down below:
Factors that Determine Whether you Close or Open the Lid When Cooking
We outlined the key factors you should consider when using an open or closed grill:
Factor #1. The Type of Meat Cut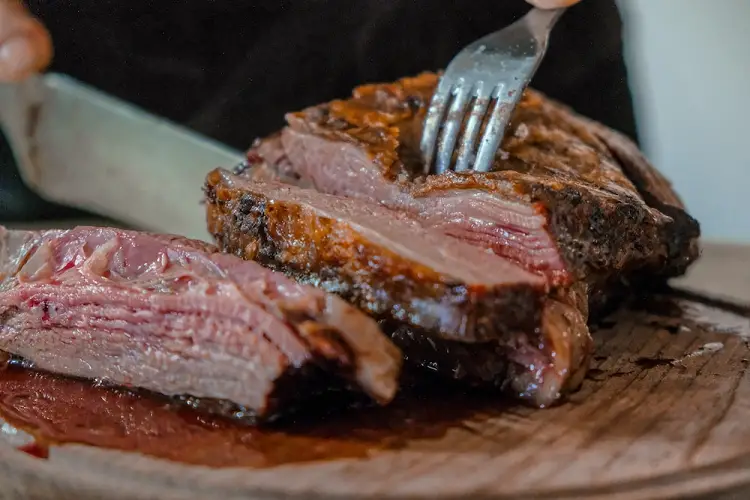 The type of meat influences whether you close your grill or not, especially due to temperature management.
We recommend you set the lid open when using thin meat cuts. Why is that?
That is because the heat won't accumulate the same way as when the lid is down. When preparing meats like shrimp, burgers, or pork chops, – realize that they cook fast.
Leaving your grill upward will slow the cooking process, reducing your meat's temperature. When preparing thicker cuts, close the lid to maintain the correct temperature. 
Meal items like chicken, roast, and steaks tend to be thick than most other meat cuts. Thus, this provides excellent heat penetration challenges, as the heat won't get all the way through to the meat. So closing the lid gives your food the right temperature and humidity to cook better. 
We also noticed many people ask whether to cook rib-eye steak or chicken using an open or closed grill. Well, it boils down to your personal preferences.
Factor #2. Grill Type 
There are two main grill types you must consider the electric and the charcoal types. The charcoal types must be closed when cooking for the best result. 
The heat from the charcoal is delicate, unlike that from an electric or gas grill – so it's best to close when cooking. However, the gas and electric girls don't require closing because of their excellent heat control capabilities. 
Factor #3. Meat Preparation Technique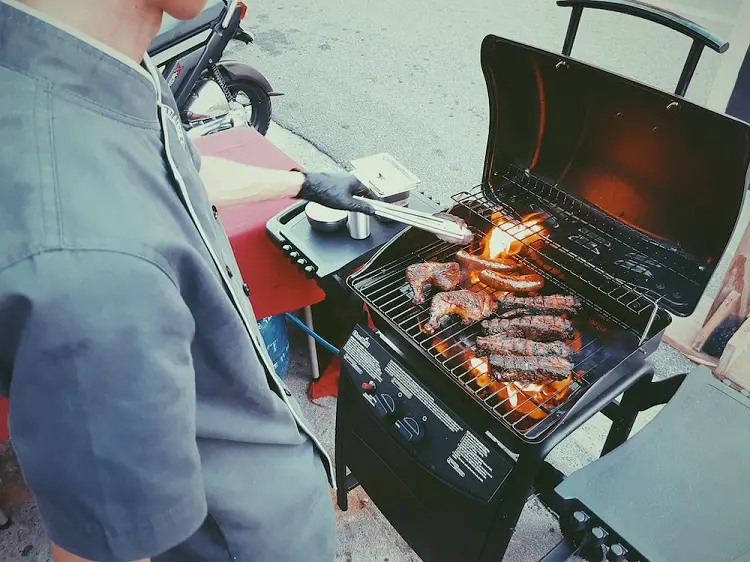 Regardless of the grill type, flare-ups are often common – especially when preparing oily steaks when the grill door is open. The flare-ups can cause intense bursts of heat – perfect for preparing meats.
However, excessive flare-ups can also compromise the meat cooking process. Meat that undergoes this issue is often overcooked on the outside.
However, leaving the grill closed will reduce the likelihood of flare-ups. That is because there will be a small amount of space for the fat drippings to ignite. 
Regardless, these rules aren't set in stone. Instead, your preferred meat preparation technique should help inform whether you leave your grill open. We recommend you experiment with your grill a few times before settling on a specific cooking approach. 
What Realy Happens When Using a Grill for Cooking Steak?
There are two main things we want you to consider when grilling a steak:
Closed Lids Uses Convection Heat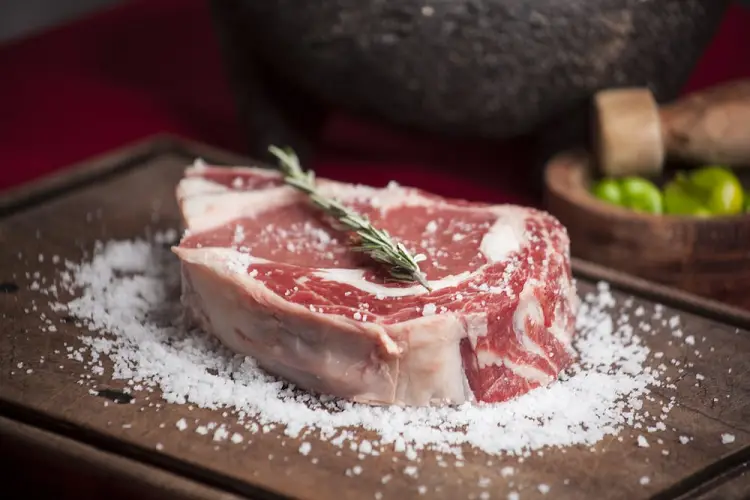 When grilling, everyone wants food that has a slightly charred and crusty texture. It helps to produce the best results regardless of when you are preparing a thin steak or a thick slab of organ meats.
Thus, realize that closing your grill creates a conventional oven setup. What is this exactly? The hot air escapes from your heat source and stays trapped inside the grill. This heat source helps cook your meat all the way through – perfect for burgers!
Open Grill Helps with Searing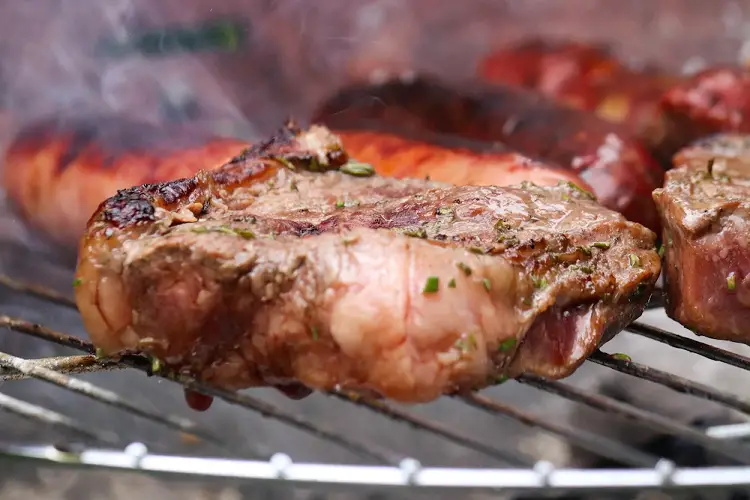 Closing the lid on your grill usually leads to a few extraordinary results. For instance, it will allow the convection heat to get to your food throughout the grill. 
It also helps ensure your food cooks and helps with caramelizing. However, food, especially meats, will usually retain a large amount of moisture. 
That is why you may leave your meat with the grill open after closing it for a few minutes for cooking. 
It helps brown and caramelizes your meals.  The density of your food will also influence the cooking result you expect with a specific food item. 
Thin meat cuts will easily cook through, while significant meat cuts might require lots of flipping or using foil paper. 
Closed or Open Steak Grill: What are the Exceptions?
While you may not have been taught much about grilling, you must realize a few essential things. We have noticed these occurrences several times when identifying suitable grilling solutions for our audiences. 
You must use different techniques to ensure your grill produces caramelized and well-cooked steaks each time. It's essential when you want to prepare thick cuts of meat – which can be a hassle.
The best recommendation for you is to use a combination approach. First, sear the meat over the flame, and ensure it has a high-quality char. Then, remove it from the direct heat source to the section without indirect heat. 
Set the lid down, and let your brisket or meat cook thoroughly. The other alternative is allowing your meat to cook through direct heat. 
Frequently Asked Questions (FAQ)
Do You Grill With the Grill Open or Closed?
You can grill with either the grill open or closed. The closed grills are perfect for significant cuts of meat and have moisture retention benefits. However, the open grills are ideal for searing and caramelizing vegetables.
Should You Cover Grill for Steak?
Yes, you can cover your grill for steak. It applies when you want your meat to retain large amounts of moisture. You can also cover it using foil paper to maintain the spices' quality.
How Long Should I Grill a Steak For?
You should grill a steak for 10 – 15 minutes at the  145°F mark. It will help give the meat that has a slightly pink and juicy feel. The amount of time spent grilling depends on the meat type and the results you expect. 
How Do You Cook Steak on a Gas Grill?
Cooking steak on a gas grill is easy. You can start by seasoning the grill, preparing your meats, and the sauces you will use. We also recommend getting a temperature unit to help regulate your desired results.
Are You Meant to Close the Grill Door?
Yes, you can close the door of your grill. You must perform this process correctly to ensure your meats cook correctly. We also think you should determine your personal grilling preferences first.
The option of closing or leaving your grill open depends on various factors, such as your preferences. Closed grills are ideal for cooking meat through on through, while open grills help with searing.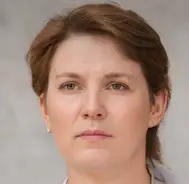 Latest posts by Leah Greenstein
(see all)