This recipe will melt in your mouth comfortably, even its oven-baked ribs. They are "fall-off-the bone" delicious, and you can improve the taste with a touch of some excellent sauces. That said, you should note that pork cooks unlike most types of meat you might have across. For instance, meat or chicken might require relatively longer cooking times than pork.
Why? Well, pork is relatively tender meat that often has lots of fat. As such, you may have to perform some fat grafting procedures before you can make the most of the bbq pork ribs recipe. More so, you also have to consider that pork has a relatively short cooking procedure. Even when cooked in a slow cooker, you still have to customize the cooking time to avoid overcooking the meat.
Below are two recipes you can use to cook BBQ pork, and some sauces you should consider.
Tips When Cooking Pork Ribs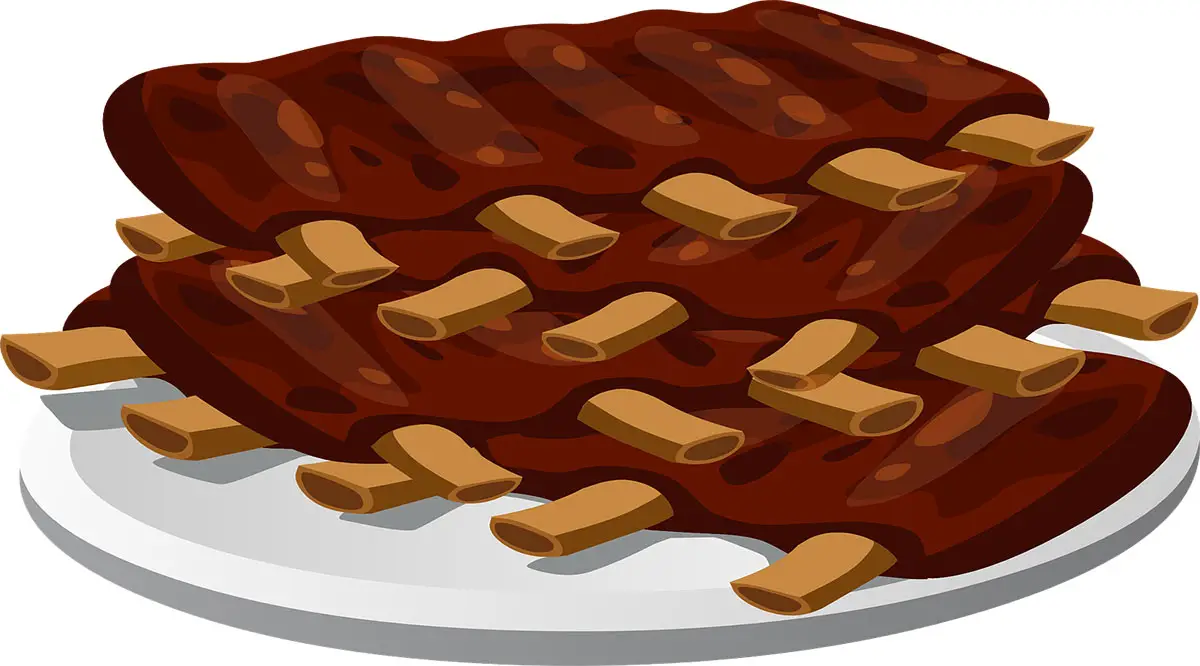 Pork ribs are perhaps the most popular and common parts of pig meat today, and the best part is that it's easy to cook DIY. There is nothing better than when you can just let your oven do all the work, as the aromas of pork and ingredients fill your house. Sitting down to a steaming hot plate of pork ribs is among some of the most popular meals around the world this year.
The meat on the ribs tend to be juicier and also has a better taste, that meant from other parts of the pig's body. Furthermore, there are many techniques you can use to cook pork, and the list of ingredients is equally diverse.
While some love the slow cooker ribs, the bbq pork ribs oven recipe is also excellent.
Cooking Pork Ribs in The Oven
Whether cooked in a slow cooker or barbeque, pork ribs are dynamic, and you can cook them using either method. For those love soft and tender ribs, then consider using the slow cooker technique. That said, if you like the tender, crispy and juicy meats with caramelized edges, then this method will suit your needs.
Using an oven is the best method to cook pork, instead of using a slow cooker! The steps involved include:
Prepare the ribs based on the steps above, and then pat them dry by using a sheet of paper towel.
Then, apply a rub a mixture to the meat to add taste (Ribs Marinade). It would be great if you can also add some olive over the juicy and tender meats for added crispiness.
Bake the meat in the oven for a few hours, then apply some BBQ sauce to the meat. Use a spoon or brush to spread the sauce evenly over the meat. Remember to keep track of the cooking process. Using an oven with an observable window is also that much more convenient.
Then, broil or grill the meat for a few additional minutes, until the meat becomes crispy.
NOTE: remember that ovens tend to get pretty hot when in use. As such, it would be good if you practice safety, such as keeping some insulation gloves with you. Also, ensure that you keep track of the heating process for the best cooking results.
How to Remove the Membrane or Skin of Back Ribs?
It's perhaps the most controversial process when you want to cook pork ribs. While you may have eaten ribs that still have skin in the past, removing them is also an excellent cooking technique. In fact, most if not all, professional chefs today remove the skin of the meat before cooking.
In this case, go for the menu which suits your needs.
The steps in removing skin from the pork ribs include
Turn the ribs over, and ensure the backside faces up. Then, carefully place a blunt under the membrane on either end of the rack.
Lift the meat to loosen the membrane from the bone
Then, use a sheet of paper towel to hold onto the membrane, and then remove it from the back of the ribs.
The skin should come off in one piece.
Preparing the Pork RIBS Marinade
The recipe for this meal consists of four ingredients. They include:
BBQ sauce – use some high-quality bbq sauce for this recipe. Also, you can use a smoky flavoured sauce or opt for regular sauce. Using plain and regular bbq sauce would also be an excellent option.
Garlic – adding garlic to your sauce also helps add a unique taste. It often goes well with a touch of some onions as well. The best recommendation would be to cut the onion into super small sizes.
Olive oil – some oil in the sauce will give your meat crispy and caramelized taste, mainly when used with some BBQ sauce.
Worcestershire sauce – this sauce will add an excellent flavour to your meat
Freshly chopped chilli (optional) – for those who love to add a "punch" to their meals, freshly chopped chilli is always best. Unlike the powdered versions, the freshly chopped chillies are perfect for application on meat during the marinating process.
BBQ Pork Ribs Recipe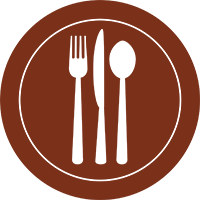 Ingredients
2 Pounds of back pork ribs
Three teaspoons of garlic powder
One freshly chopped onion
Two teaspoons of paprika
Two teaspoons of salt
One teaspoon of freshly chopped chilli
One teaspoon of cumin
Three tablespoons of olive oil
Recipe for BBQ Pork Ribs Sauce:
1 cups (400ml) barbecue sauce
Two freshly chopped garlic
Two tablespoons olive oil
One tablespoon Worcestershire sauce
Some freshly chopped chilli
One teaspoon of sea salt
Instructions
Preheat an oven to about 350°F (180°C). Remember to keep tracking of the cooking temperatures, to ensure the meat cooks correctly.
Then, peel off the membrane which covers the undersection of the ribs. Put it on a baking sheet or tray that has some foil.
After that, combine some freshly chopped garlic, paprika, pepper, freshly chopped chilli and cayenne. Then, apply some seasoning over the ribs, and then complement it with some oil. Rub the seasoning all over the ribs, and on both sides. The next step is to cover the tray with some foil and let it back for a few hours.
During the final minutes of the cooking process, mix the sauce ingredients
Then, remove the ribs from the oven, then remove the foil and spread the top of the ribs with some barbecue sauce.
Increase the temperature of the oven to 460°F (240°C). Then, return the ribs to the oven, and remember to leave them uncovered. Let it bake for a few minutes. Then, adjust the oven settings to "grill", and use medium heat to lightly char the edges of meat (about 2 minutes).
Then, rest for a few minutes and let the juices recirculate back to the meat before you slice it. At this point, you can have one of the sauces mentioned below close to you to help complement the taste of your meat.
Once complete, enjoy the meat.
BBQ Pork Ribs Recipe Part 2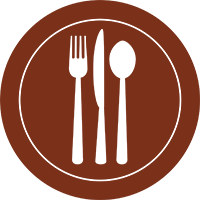 Ingredients
1/2 cup brown sugar
Two freshly chopped chillies
Kosher salt and freshly ground black pepper
One teaspoon dried oregano
1/2 teaspoon cayenne pepper
Two freshly chopped garlic
Two freshly chopped onions
Four racks baby back ribs
1 cup low-sodium chicken broth
Three tablespoons apple cider vinegar
2 cup barbecue sauce
Method
The first step is to prepare the ingredients you will apply on the pork ribs. Combine some brown sugar, freshly chopped chilli, a tablespoon of sea salt, some freshly chopped onions, oregano, powdered garlic, freshly chopped onion in a bowl. You can use either choice of freshly chopped chilli or the powdered types. Then mix the ingredients, and apply it to the sides of the ribs. Cover the meat, and let it sit in the fridge overnight.
Next, preheat your oven to 250 degrees F. Get a roasting pan, then mix some vinegar and broth.  The next step is to add some ribs to the pan. After that, cover the foil, and seal it tight. Let it bake for 120 minutes. As always when preparing your pork meat, try and observe the cooking process. Why? Well pork is quite different when compared to the conventional meats that you are used to cooking.
Then, remove the ribs from the pan and put them on a platter. Pour some liquid from the pan into a saucepan, and let it boil. Reduce the heat to a simmer and cook until the size reduces significantly. After that, add some barbecue sauce and let it sit for a few minutes to blend with the meat.
Its best to use an outdoor grill for this process, and you can start by preheating it to medium-high. Then, place the ribs on the grill and let it cook for 5 minutes each side. The meat should cook on each side, until its wholly charred and brown.
Cut the ribs between the bones, and mix them around using a large bowl that has some sauce. Remember to choose the sauce ahead of time to avoid last-minute complications when preparing the meat.  Serve the meat when hot.
Best BBQ Pork Ribs Recipe Sauces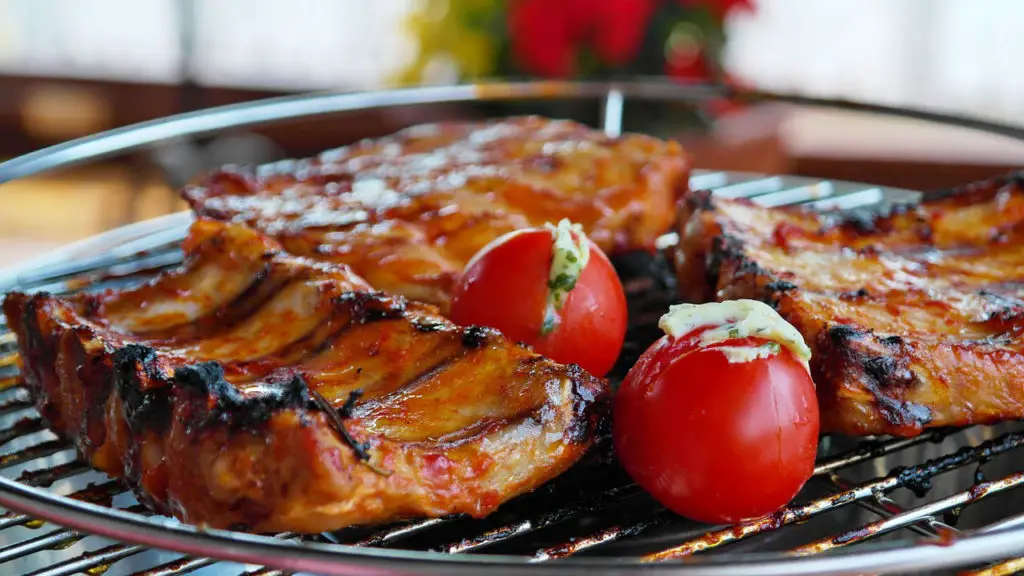 While purists will no doubt scoff, bottle barbecue sauce is still one of the best ways to compliment the taste of your meat. Like most sauces or foods prepared at home, store-bought sauce can also be disappointing. In some cases, terribly so. The aspect that many forget to consider in preparing the ideal barbecue sauce is to forget a key ingredient. They include smokiness, sweetness, heat and tanginess. All these taste aspects mix up to make up for a unique way to complement the taste of your meat.
The sauces you should consider are below:
1. Stubbs's Original Bar-B-Q Sauce
Even if Texans are relatively unfamiliar with sauces in the first place, Stubbs Texas-style is as perhaps the best option to consider. The first thing that you will notice about the sauce is the unique flavour and richness it can impact on your meat. More so, the sauce uses a small amount of preservatives and does not contain any fructose syrup.
Instead, the sauce includes tomato and vinegar to make up for an overpowering taste for your meats. The more you eat, the more you will start realizing the unique spiciness and smokiness of the sauce.
2. Jack Daniel's Original No. 7 Recipe Barbecue Sauce
The writing on the label on this barbecue sauce says "hickory smoke flavour." And this is nothing short of what you can expect from it. To be specific, it refers to the smokiest sauce you have come across, but not so much such that it compromises other flavours. It's a reasonably peppery sauce that also has a significant punch to it. That said, if you like super sweet sauces, this type might not be ideal for your needs. That said, you could try complementing it with some honey and butter to improve the taste.
3. Rufus Teague Blazin' Hot Sauce
It's not that hot, which is what this sauce should be! The Rufus Teague`sauce makes up for a well-balanced and non-destructive addition to your diet. Aside from being frequent in grocery stores, you can also find them online. The best part about using this sauce is that it's made using completely natural ingredients. The heat in this sauce comes from the chilli peppers and chipotles. That said, the sauce might not deliver an overly aggressive burn. If the burn is excessive, consider adding some butter into a saucepan with the sauce.
4. Bull's Eye Original BBQ Sauce
While this sauce is relatively packed with fructose corn syrup, it's an outstanding grocery store sauce. Popular platforms such as Serious Eats and America's Test Kitchen use it with most of their meals. The taste of this sauce is as balanced as you can get with sauces, without preparing it personally. The sauce sits in the middle of the sweetness scale, and it's also smokier than most of the store-bought types. Even more the sauce has an adequate body to cling to whatever food element you use to consume it.
5. Trader Joe's Carolina Gold Sauce
The Trade Joe Gold sauce is a mustard sauce that also has pure cane sugar as the key ingredients. These two are rare ingredients in the sauce, and especially in places such as grocery stores. If you have not consumed it, cane sugar has a slightly different taste than the ingredients you are used to using. Furthermore, it works well with tangy mustard to provide a unique flavour to your meals. More so, this sauce, to be specific, is ideal for applying on a Boston butt, though it's also tasty on charred meats. Whether its pork or shoulder brats, the sauce is perfect for your needs.
6. Bone Suckin' Sauce
You can expect this sauce to be sweeter than your usual sauce, to the point you may think it's the conventional sweet and sour sauce. For BBQ pork, you will be pleased to know that this sauce is sweet and sour at the same time. The aspect that separates it from the conventional sauces is that it has a mild hickory smoke flavour. While it has such a unique flavour, you won't find it compromised with the taste of unusual chemicals. The consistency of the sauce is thinner than KC-style sauce, so if you want it to stick to ribs, consider cooking it down for some minutes.
What to Know About Popular Styles of Pork Sauce?
The range and types of sauces available out there for pork meat are several and diverse. Learning about the most common ones will make it easy to choose the correct types for your needs. Without further adieu, below are some of the top types of sauces:
Kansas City-style – it's the most widely style of barbecue sauce you will find in grocery stores today. The sauce includes a balanced mix of tomato, tang, smoke and sweetness. Also, it's a gloopy and reddish-brown sauce, that you can apply all over your BBQ pork ribs. Furthermore, it's also excellent for its unique taste, and it also goes well with various other types of meats.
Texas-style – otherwise referred to as mop sauce, these types of sauce have consisted of vinegar and tomato as the base. More so, these sauces are sometimes lighter in body than most KC style sauces, but it may not be as light as the Carolinian Vinegar sauce. More so, they are also easy to apply than most sauces, and they have a large amount of garlic, Worchester sauce and black pepper.
Lexington style – while some people in North Carolina may protest, this is an earlier version of the famous Kansas City sauce. It has a unique "Sans spiciness" with lots of tomato to add taste. If you don't like the spiciness and bite associated with most KC sauces, then this type is perfect for your BBQ pork ribs recipe.
East North Carolina vinegar-based – similar to all the bbq pork ribs recipes, this sauce also contains several unique ingredients. It features vinegar, salt, pepper flakes and pepper. It's one of the most fluid sauces out there, and it acquires most of its flavour from its key ingredients. Moreover, even if the sauce might not be suitable for caramelizing pork, it's still delicious.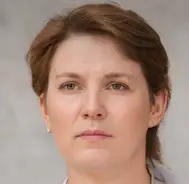 Latest posts by Leah Greenstein
(see all)