With just a few ingredients and a few minutes of your time, you will find it easy to prepare a bbq pulled pork slow cooker meal. The recipe is ideal for different times, including potluck meals, picnic celebrations, dinners, and more. Choose your favorite barbeque sauce option – either spicy or sweet – to ensure the dish is unique for your needs.
More so, you should also note that pork is unlike beef or chicken meat in many ways. First pork often has lots of fat, which you will have to consider when going out for your meat. Also, pork is relatively less dense when compared to beef meat, which means that it may require a few hours to cook in a slow cooker.
What Makes This the Best Slow Cooker Pulled Pork?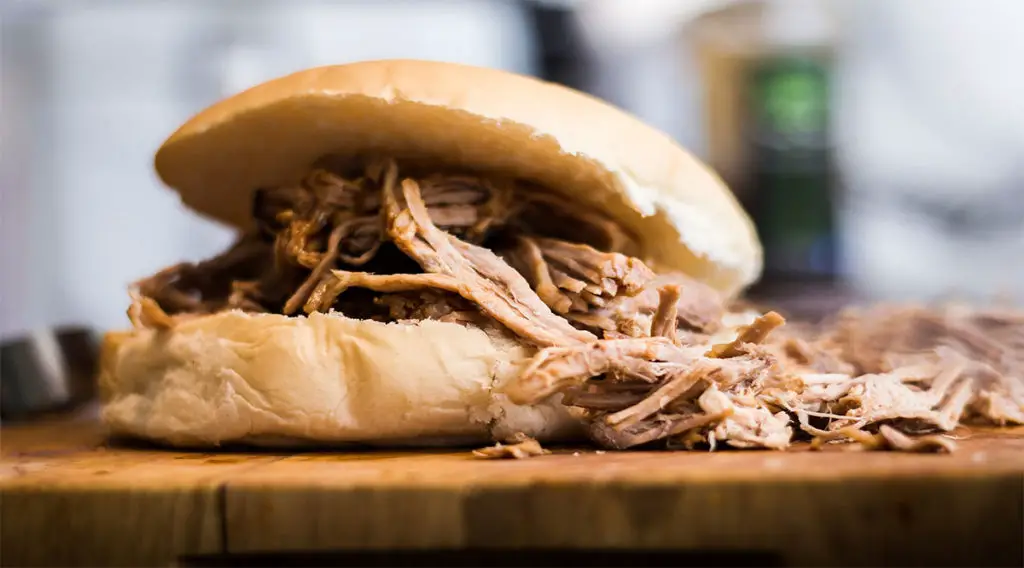 For most DIY enthusiasts, a slow cooker is a relatively new resource to use in the kitchen. What exactly is a slow cooker, and how does it help in cooking pork. Just as the name implies, a slow cooker is just a conventional cooker, which can cook food at low heat, and for several hours. Using this approach to cooking has many benefits. It ensures the meat cooks tender, and also helps ensure the taste of ingredients is evident in the food.
As such, slow cooking makes up for one of the best ways to prepare pork meat today. Even if it might take a few hours before the meat cooks correctly, the results make it a top way to prepare meat.
Thanks to just the right combination of spices rubbed into a pork shoulder roast; you will enjoy juicy meat that also has a "bit of a kick" to it. Do you want an improved flavor? Then, up the seasoning and spicing to suit your needs. Plus, the range of BBQ sauces available is endless, so everyone will find it easy to enjoy flavor combos.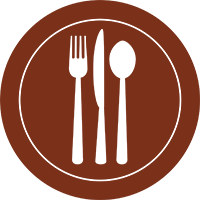 Ingredients
1kg of pork shoulder and remove the excess fat
300g (7oz) barbecue sauce
For the Marinade
½ tbsp of light brown sugar
1 tbsp of Worcestershire sauce
2 tbsp of sweet smoked paprika
1 tbsp of freshly chopped chilly
2 tbsp of mustard sauce
3 pieces of garlic crushed
4 tbsp of white wine vinegar
Directions
If possible, consider marinating the pork overnight, before you plan the cooking process. Use a large bowl to mix the sugar, spices, Worcestershire sauce, thyme, and garlic. Then, stir the mixture with the white vinegar to prepare a paste. Then, add the pork and apply the paste all over the meat. After that, cover it using some cling film, and let it marinate in the fridge all through the night. If not marinating, then mix the ingredients with some seasoning, and apply it over the pork. Then, place the pork in a slow cooker for convenience.
Once you marinate the meat, remove the pork from the bowl, and add it to the slow cooker. Discard the remaining juices, and then proceed to season the pork to your liking. The next step is to add some barbecue sauce, and toss the pork in the sauce. After that, cook the pork on low for a few hours, until the meat shreds on its own. Halfway through the cooking process, open the pot quickly, and turn the pork joint over. Then, cover it immediately, and never leave the pot uncovered for longer than required. Why? The meat might take longer to cook correctly.
The next step is to transfer the pot to chopping boards, and shred them with some forks. If you want a thicker sauce, pour the juices from the slow cooker to a saucepan. Then boil it until it achieves the density level suitable for your needs. Add some shredded pork to the pan, and stir it to coat with the paste. Once complete, serve in brioche burger buns with the coleslaw, coriander leaves and some freshly chopped chili.
Expert Tips
Remember, pork is not exactly the type of meal you would expect to cook in a slow cooker. A slow cooker works to slowly braise meat in a steamy environment, until its tender. Such a cooking process is ideal for the larger and tougher cuts of beef. Thus, customize the slow cooking process to suit your pork meat.
Consider getting the correct side dish for your bbq pulled pork slow cooker meal. The options in this category are endless, and it's also great if you can prepare it ahead of time.
Chuck pot roast is an excellent recommendation if you want to slow cook pork until it falls apart. Waiting to stir it in the bbq sauce until the meat is ready with a fresh flavor is a crucial process.
For spicier pork, mix one teaspoon of finely chopped chillies into the barbecue sauce before mixing it with some pork.
BBQ Pulled Pork Slow Cooker FAQ
Q. What Temperature is Suitable for Cooking Pulled Pork?
Pulled pork, whether prepared in an oven, grill, or a slow cooker, is best prepared using low and slow temperature ranges.
The ideal temperature range is between 190 to 250 degrees F, depending on your suitable cooking technique.
Another essential temperature aspect would be the internal temperature of the pork shoulder.
To shred the pork easily, ensure it reaches internal temperatures of well over 200 degrees F
Q. What is The Best Cut of Meat for Pulled Pork?
A. The best meat to use for bbq would pork shoulder. Why? Well, this section of the pig has high-density meat, as when compared to fatty tissue. The fat may not necessarily be bad for your health, but it can easily compromise the taste. As such, ensure you remove the fat from the meat before you start the cooking process.
There are two pork meat sections that are perfect for making bbq pork. These are the butt and the picnic shoulder.
What is the best part about all this?
There is no need for you to brown or broil anything ahead of time, and pork also cooks tender than most meat types.
Q. How Long Do You Cook Pulled Pork in a Slow Cooker?
The average cooking time for pork depends on various factors. These include the specific section of meat in the body, the ingredients you plan to use, and the cooking method. Throw in the meat to the cooker and let it cook for a few hours for the best results.
For this type of meat to become easy to shred, ensure it reaches the correct temperature levels.
BBQ Pulled Pork Slow Cooker Alternative
Ingredients
2 garlic grated or crushed
2 freslhy chopped onions
2 freshly chopped chilies
Hot sauce
3 tablespoons of olive oil
2 tablespoons of table salt
2 pounds of boneless shoulder or butt pork meat
2 tablespoons of smoked paprika
Method
Using a small bowl, mix some onion powders, crushed garlic, paprika, salt, and some freshly chopped chili. Then, apply the spicy mixture to your pork meat. If you have time, consider covering it with plastic material, and keep it in the fridge.
The next step is to grease the crock section of your slow cooker. Then, heat two tablespoons of vegetable oil by using a large skillet. After that, sear the pork until it turns golden brown on either side for about 2 minutes. You should then add some onion to the slow cooker, and let it burn in the oil for a few minutes. Remember to use non-fatty pork, as the fatty tissue can easily melt and compromise the taste of your meal. Place the pork on top of the onion and add some soda to the slow cooker. Then, set it to low and let it cook for 6 hours.
Discard the remaining liquid from the slow cooker and shred the meat on top of the pot. Then, add an ½ cup of barbecue sauce, then stir the mixture to mix the elements. For those who like pork in crisp bits, consider spreading the pork on a sheet, and place it under a broiler for a few minutes. Then, taste and add some barbecue sauce to the meat. Finally, serve the meat with your chosen side dishes.
Side Dishes for BBQ Pulled Pork Slow Cooker
Fresh Corn Salad
Corn salad is an excellent summer salad. It's easy to prepare, and has a unique taste, without you having to use many ingredients.
The best part about fresh salads is that you can serve them up at any time of the year. If you don't have a DIY garden, a grocery store always makes up for a convenient option.
How to Prepare Corn Salad?
Corn – just as you would expect, this corn salad starts with some sweet corn. If you have some time on your schedule, you can prepare some grilled corn, which you can use in this recipe before cutting it from the cob.
Dressing – the next step is to add some fresh veggies to the mixture and toss it with some vinaigrette. To help improve the taste, you can add some crumbled feta or blue cheese. You can also add to the salad at this point, and ensure you don't compromise the taste of the food.
Veggies – remember that measurements of vegetables don't necessarily have to be perfect. You just have to apply controlled amounts of your chosen vegetables for the best results. Ingredients such as cucumbers and tomatoes are also excellent for improving the taste of the food.
Baked Beans
How to Make Baked Beans
Making baked beans does not have to be a process that starts completely from scratch. You can start with some canned beans that you place in some sauce. You can consider this recipe as baked beans made using canned beans. To prepare homemade beans from scratch, the best would be to start with some navy beans. Then add some tomatoes, preferably ones that are blended into a paste. Why? Because some people don't prefer the taste of tomato paste.
What are some of the main ingredients in the baked beans:
Bacon – the first step in preparing baked beans is to use bacon, which helps impact a unique salty and smoky taste to the beans. Also, reserve some bacon, which you can use to bake the beans later on.
Beans – you should use an entire can of beans, or perhaps adjust the amount to suit your liking. That said, don't drain them, but just add a few other ingredients to top the taste. These include sugar, molasses, garlic, onions, freshly chopped chili, and more.
Onion and pepper – keep some bacon grease and use it for cooking the onions. Also, reserve pepper, which you shall add if the meal fails to have sufficient chill for your
How to Cook Baked Beans
There are many useful techniques you can consider when you want to bake beans. The best approach would be to use a slow cooker and correct the heat settings as required. Also, remember to add the ingredients in a sequential format to ensure the best baking results.
Crock pot baked beans – To prepare these brown sugar beans by using a crockpot, use the steps in the recipe. That said, bake the beans using a casserole dish, then place them in a slow cooker. After that, cook the beans on the low setting for a few hours. Remember that each crock is different, and you have to keep track of the cooking process to ensure the best results.
Stove top baked beans – To prepare baked beans on a stovetop, also remember the steps in the recommended recipe above. That said, rather than combine the beans in a bowl, cook them using a Dutch oven on a stove. Then, simmer the beans by using low heat for several hours, until the meat achieves the required consistency level.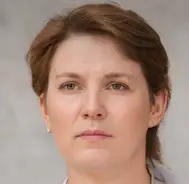 Latest posts by Leah Greenstein
(see all)