No one likes spending long hours on a smoker only to get uncooked smoked briskets at the end of the day. Yet, this is a problem that many experienced and beginner BBQ enthusiasts still face regardless of the type of smoker they own.
The good news, however, is that you can quickly solve such a problem by insulating your smoker. And the best part is that you'll be able to do it all on your own since we're going to cover the A-Z of smoker insulation.
First, we'll go over the extra benefits smoker insulation has to offer before helping you pick the right insulation material. Once that's out of the way, we'll highlight the different ways of going about the insulation process for any type of smoker.
4 Reasons To Insulate Your Smoker
Insulation is great for maintaining even temperatures in the smoker's cooking chamber. But it also comes with a few extra perks that you'll enjoy.
You Get Properly Cooked Food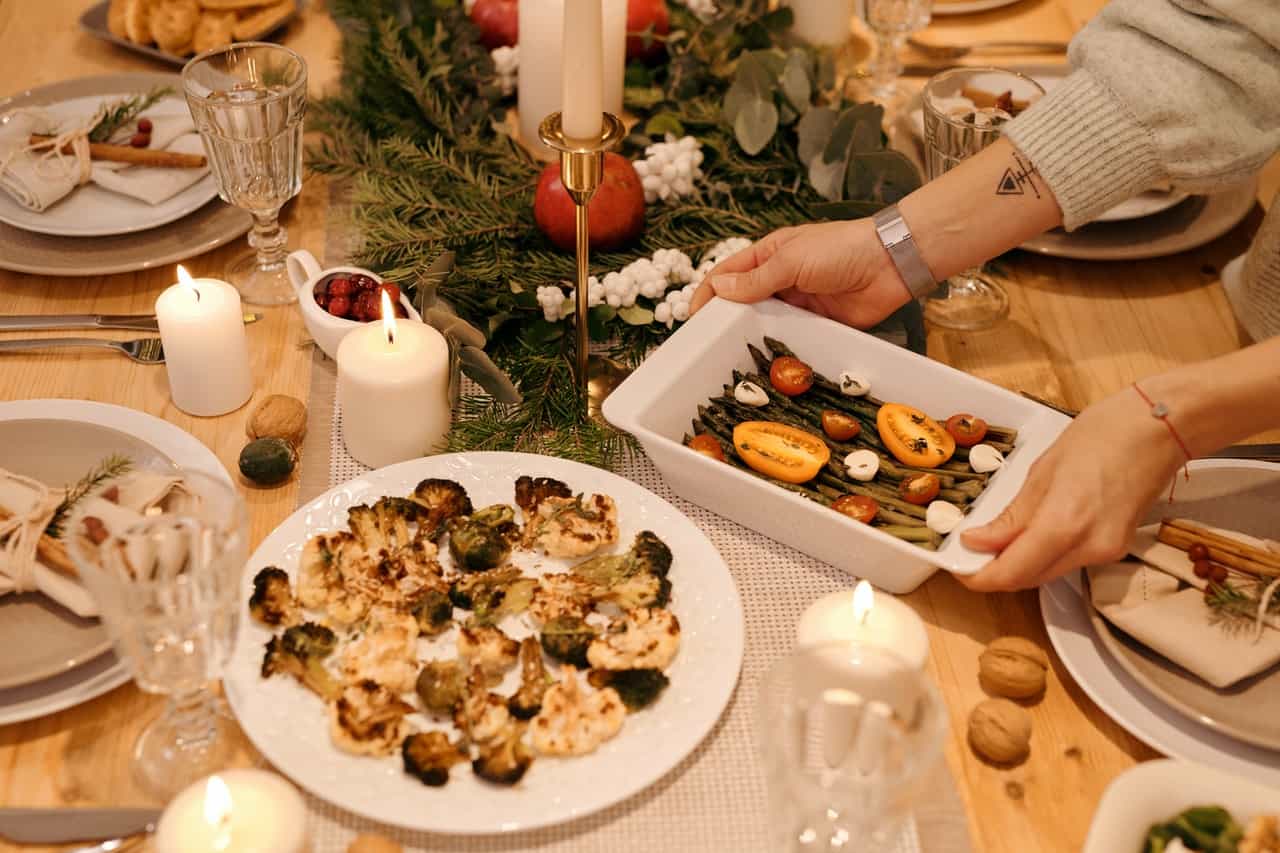 Insulating a smoker helps retain and maintain temperatures for a much even cook. This way, your food will cook a bit faster and have a richer smokey taste.
Without insulation, you can easily get improperly cooked food from a smoker especially if you're smoking during the cold season.
Cook Food In Any Weather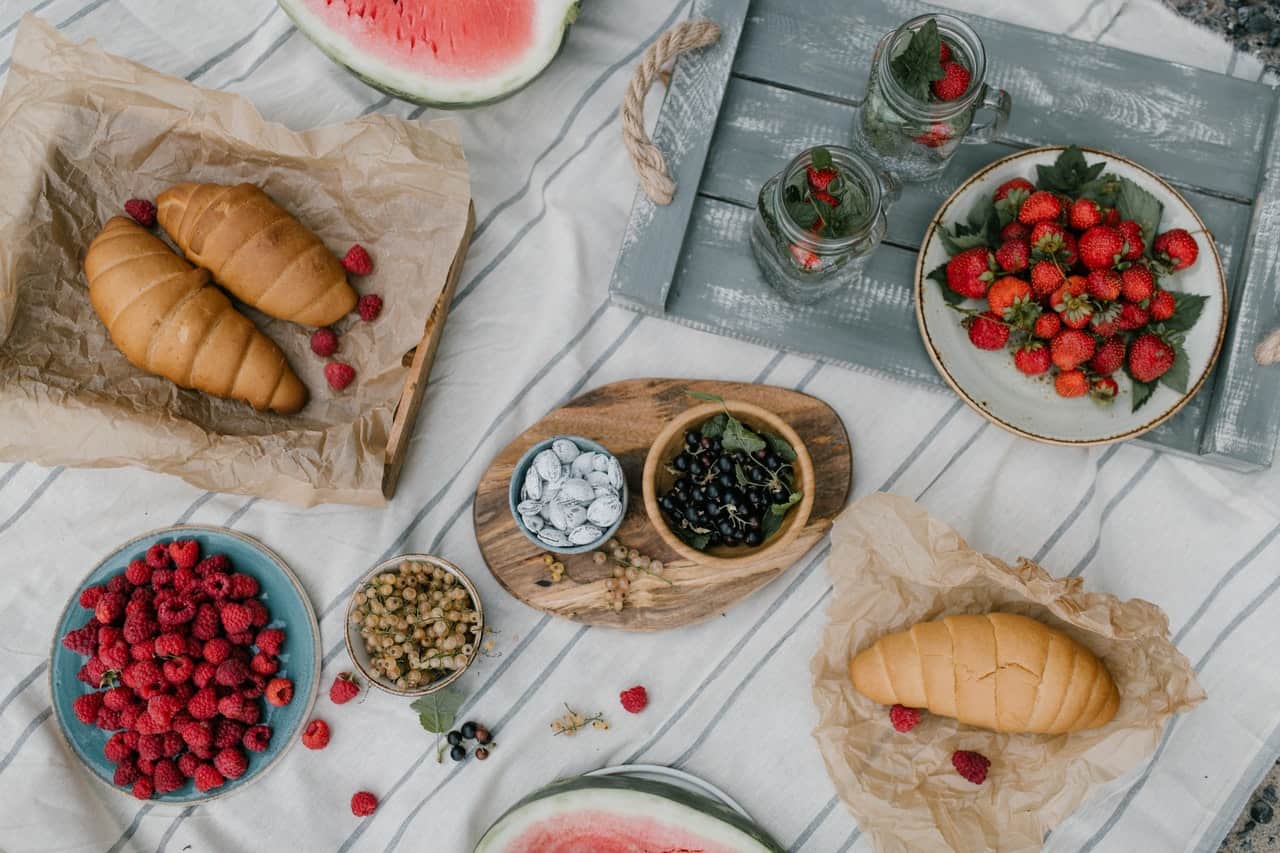 Most people find smoker insulation more effective during the cold seasons. But the truth is that an insulated smoker lets you cook in almost any weather.
Whether it's cold or windy, an insulated smoker will always outperform a non-insulated smoker.
It Preserves Fuel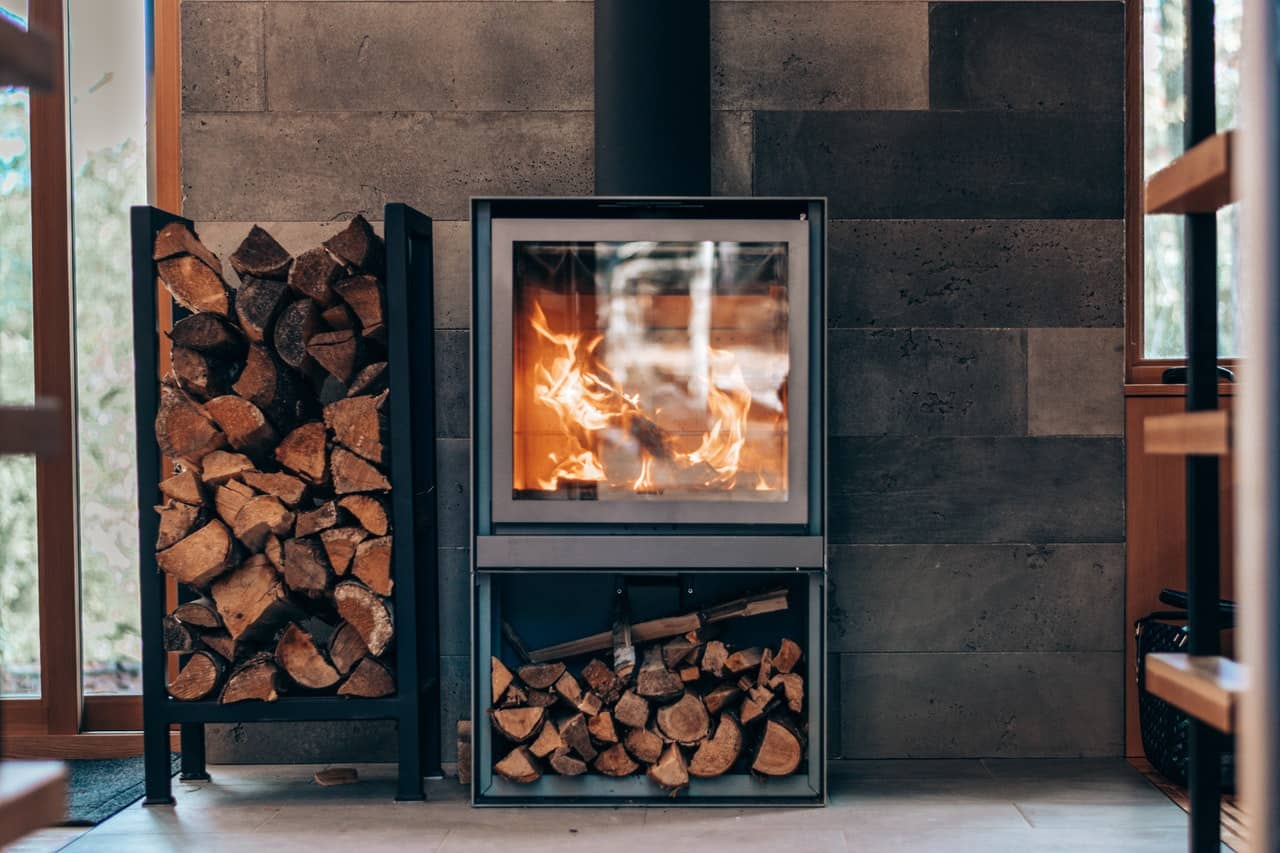 With less heat escaping your smoker, you will end up preserving a lot of fuel in the long run. This is true regardless of the type of fuel your smoker uses. 
You'll also be happy to know that most of the heat retained by insulation will go towards cooking your food evenly.
Reduces Risks of Accidental Burns
Insulated smokers are also a tad bit safer than non-insulated smokers. This is because the insulation makes the outer walls of the smoker less hot. 
There is thus less risk of children or pets burning themselves if they accidentally touch the smoker.
The 4 Types of Smoker Insulators
Usually, there are four different kinds of insulating materials you can choose from when insulating a smoker. They include:
Insulating Jackets
Insulation Blankets
Welding Blankets
Cement Boards
But since each has its own use cases, it's important to pick one that is perfect for your smoker.
Type 1: Insulating Jacket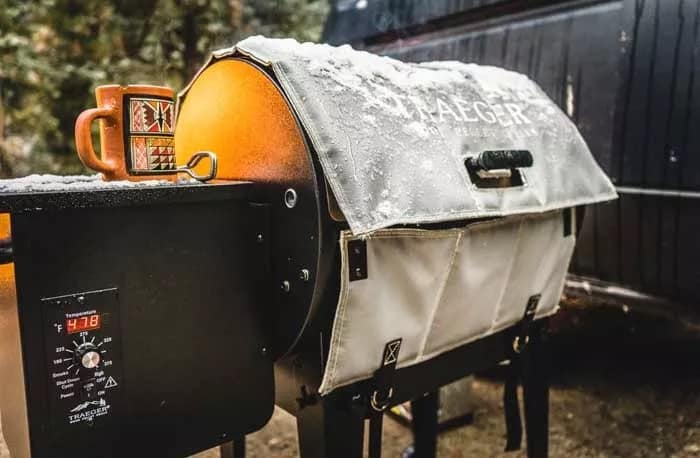 An insulating jacket is probably one of the easiest and stress-free options for insulating your smoker. However, it also has very limited uses too.
Quick Summary
Best For – Vertical Smokers
Material Used – Aluminum-covered Fabric
Effectiveness – High
If you own a vertical smoker, then you might want to grab an insulating jacket for it. And there are a few reasons behind this too.
For one, smoker manufacturers equally make perfect-fitting insulating jackets for their smokers. This means your smoker will always be properly insulated against heat loss.
In addition, installing and using insulating jackets is straightforward and hassle-free. As such, it's great for upcoming BBQ enthusiasts who want the simplest insulation method.
PROS
Easy to use
Work well with vertical smokers
CONS
Custom-fit jackets are difficult to find for some smokers
Type 2: Insulation Blanket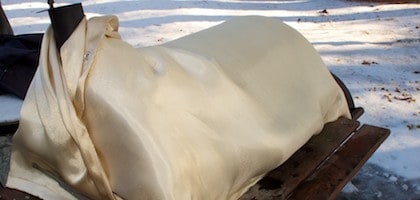 Unlike insulation jackets, you can find insulation blankets for most kinds of smokers. They too are simple to use as you only need to wrap them around your smoker.
Quick Summary
Best For – Horizontal and Vertical Smokers
Material Used – Aluminum-covered Fabric
Effectiveness – Medium to High
Insulation blankets are also most useful for horizontal smokers. But you can come across insulation blankets that can be used on vertical smokers as well.
It's worth mentioning that insulation blankets are made from the same material as insulating jackets. However, the aluminum layer on an insulation blanket is found underneath the fabric layer.
Either way, insulation blankets are highly effective. Nevertheless, you'll have to strap yours tightly around the smoker so that it'll effectively reduce against heat loss.
PROS
Easy to use
You don't need custom-fit jackets
CONS
Must be strapped in for max effectiveness
Type 3: Welding Blanket
So, what do you do if you can't get insulating jackets and insulation blankets don't quite fit your custom DIY smoker?
You get a welding blanket! That's what.
Welding blankets were originally made to protect workers from sparks that result from the welding process. Most are made from inorganic heat resistant fibrous material, and this is what can make them withstand temperatures of up to 2500°F.
Using these thermal blankets for insulating your smokers is pretty straightforward too. However, you should always check the temperature tolerance of the welding blanket and ensure that it can handle your smoker's maximum temperature.
If you have a smoker and a grill, getting a welding blanket would work well in your favor since you can use it for insulating both products.
Which Type of Welding Should You Choose?
Welding blankets are classified according to the materials used to make them, but the three common types include fiberglass, leather welding blankets, and felt blankets.
Fiberglass welding blankets: They are the most popular of the three and they are highly suitable for insulating any smoker you have.
Leather blankets: They have a high fire resistance and can insulate a smoker, but they are mainly suitable for resisting heat. You can thus use them simply to keep the surface of your smoker cool.
Felt blankets: These have more fire resistance than both fiberglass and leather welding blankets. Thus, they can be a great option for DIY smokers such as the ugly drum smoker.
| Image | Type of Welding Blanket | Best Used For | Our Top Pick |
| --- | --- | --- | --- |
| | Fiberglass | Horizontal smokers, charcoal smokers | |
| | Felt | Horizontal smokers e.g. pellet smokers | |
| | Leather | Horizontal smokers or vertical smokers | |
PROS
Plenty of types available
CONS
Blanket may burn if its temperature tolerance is low
Type 4: Cement Board

Though cement boards are equally great materials for insulating your smoker, they can be used in conjunction with insulating jackets or insulation blankets for maximum insulation.
Cement board is also the only material method that can be used inside a smoker. This makes them ideal for insulating the firebox.
PROS
Ideal insulation method for firebox
CONS
It isn't practical for some smokers e.g. electric smokers
What Other Insulating Materials Can You Use?
Insulating jackets, insulation blankets, welding blankets, and cement boards may be the most common insulating materials people use to insulate their smokers.
But what happens when you can't get your hands on any of the four insulation materials?
Well, you can go full DIY and make your own insulation. However, you can also try out these easy to get insulating materials which other BBQ enthusiasts found helpful:
Insulating With Hot Water Heater Blankets
They work pretty much like insulation blankets or welding blankets, but as the name suggests, they are mostly used for insulating water heaters. You too can wrap it around your vertical smoker and prevent it from losing heat.
Shielding With Plywood
You can place three pieces of plywood on the sides of your smoker to prevent the direct impact of wind. While it won't be as effective as something like an insulation blanket, it can still help reduce heat loss from your smoker.
A steel-workers coat can also do the trick if you don't have any insulating material lying around. It can also help with blocking your smoker from the wind. Remember not to use the coat on the firebox though as it can easily burn it up.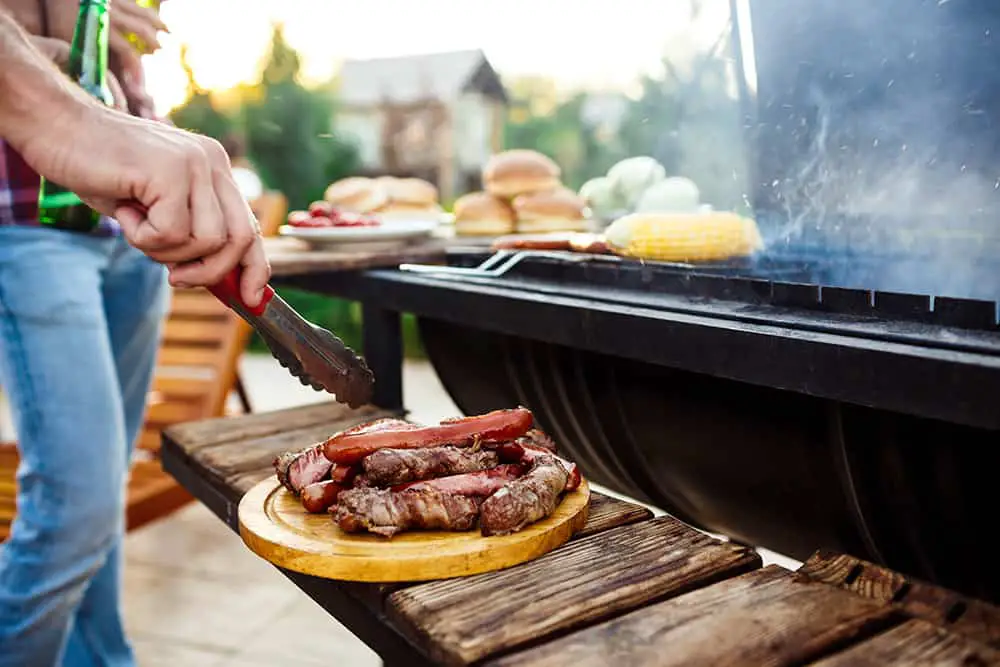 Insulating 2 Types of Smokers: Vertical & Horizontal
Now that you have a better understanding of the different materials that can help with insulating a smoker, we can now talk about the process of insulating your smoker.
Smoker Type 1 of 2: Insulating Vertical/Box Smokers
Vertical smokers, as their name suggests, have a vertical orientation despite the fact that they may be either cylindrical or square-shaped. 
They are often called box or cabinet smokers too because of their shapes, but they can all use different types of fuel such as propane or charcoal.
Most of their doors also open to the side. As such, it's feasible to insulate their bodies alone.
Everything You'll Need To Insulate a Vertical Smoker
| Image | Insulation Blanket | Best Used For |
| --- | --- | --- |
| | | Horizontal smokers e.g pellet smoker |
| | | Vertical smokers e.g. electric smoker |
| | | Pellet smokers |
Insulation material e.g. insulation blanket, or thermal blanket
Box cutter or utility knife
Screwdriver for removing dampers, handles, or door latches
Measuring tape
Aluminum tape
5-Step Guide to Insulating Vertical Smokers
Step 1: Line Up The Insulation Material
Line up the insulation material with the top and bottom base of the smoker such that the insulation material covers the whole smoker
Step 2: Leave Space For The Door
Leave some space for the smoker's door since you should be able to open the door easily without the insulation material interfering
Step 3: Mark on The Insulation Material
Mark where the side handles are on the insulation material and cut a slit for where the handles of the smoker will push through
Step 4: Insulate The Top
Once you have insulation on all four sides of the smoker, you can use some of the insulation material on top of the smoker too
Step 5: Seal Gaps With Extra Insulation Material
Fold any extra pieces of insulation material and place them on regions around the edges or on the top then tape them together
Exception 1: Insulating Ugly Drum Smoker (UDS) – What Stands Out?
While ugly drum smokers are mostly DIY projects, there are a few considerations to make when using the steps we mentioned above.
For one, even though a UDS is a vertical smoker, it lacks a door on the side. This means you can use the insulating material all round your smoker. 
However, since your smoker will probably have holes at the base of the drum for letting in air, you would have to mark and cut out holes on the insulating material too.
In addition, you can put cement boards on the inside of the drum smoker at the bottom since most heat escapes at the bottom. Placing sand at the exterior bottom of the UDS also further insulates against heat loss.
Exception 2: Insulating Vertical Water/Bullet Smoker- What Stands Out?
For bullet smokers, insulating jackets should be the first insulation method to consider. Insulating jackets will perfectly fit on vertical smokers if they are compatible. 
Nevertheless, getting a perfectly fitting jacket for your smoker may be a process. As such, you should first check if the smoker manufacturer offers insulating jackets for your particular model,  
If you can't get your hands on insulating jackets, then welding blankets or insulation blankets can still work. Since the body of a vertical water smoker is cylindrical, you can simply wrap your preferred insulation material around it.
For the lid or top part of the bullet smoker, just make sure that the insulating material leaves room for both the handle, exhaust damper, or the top thermometer.
Exception 3: Insulating an Electric Smoker- What Stands Out?
Though some people may be a little worried about insulating electrical smokers, the process is ideally the same as that of vertical smokers.
However, depending on the electric smoker you have, you may need to to cut out some space for the power cable.
If you can't get your hands on a welding blanket or an insulation blanket, you can wrap your electric smoker with a hot water heater insulator.
Smoker Type 2 of 2: Insulating Horizontal/Offset Smokers
Insulating jackets are off the table if you're dealing with a horizontal smoker. But there are plenty of options available if you can use insulation blankets or welding blankets.
Insulation blankets are the best for horizontal smokers such as pellet and wood smokers. Temperatures in the corners of an offset smoker are different. 
Therefore, placing an insulation blanket on top of the smoker will help you get more even temperatures in the cooking chamber.
One thing to keep in mind about horizontal smokers is that heat distribution within the cooking chamber matters a lot. For instance, if your offset smoker doesn't have a tuning plate, the farthest corner of your smoker will have the lowest temperature.
As such, you can get best results when you use an insulation blanket or welding blanket on a good quality offset smoker.
How to Insulate a Smoker Firebox
So far, we've only talked about insulating a smoker and we highlighted the precautions you need to take with the firebox. 
Using an insulation blanket or jacket on the firebox isn't recommended since the firebox can easily burn the insulation material. But, that does not mean that we cannot insulate the smoker's firebox. 
The only thing that will be different is the material. For the firebox, cement board is the ideal insulation medium since it can withstand extreme temperatures.
Below are the 6 steps for insulating a smoker firebox:
Step 1 of 6:  Ensure that there's no active fuel burning inside the firebox. Handling a hot firebox will not only be difficult, but unsafe too since you can easily get burnt.
Step 2 of 6:  Using a tape measure, find out the measurements of the inside of the firebox
Step 3 of 6:  Mark the measurements you got above on a piece of cement board
Step 4 of 6:  Use a knife to cut the marks you made on both sides of the cement board
Step 5 of 6:  Break off pieces of cement board that are hanging over the edge 
Step 6 of 6:  Fit the cement board pieces against the interior walls of the smoker firebox
How Much Will Insulating a Smoker Cost?
As you've seen so far, a number of parts and tools are involved in the process of insulating the smoker. Some can be found in your garage while others will force you to pull out your wallet. 
But how big of a dent will it make on your bank account?
Well, that depends. Since there are plenty of ways of insulating a smoker, your needs and your budget will dictate everything.
|   | Tight Budget | Average Budget |
| --- | --- | --- |
| Insulation material/s | Plywood, water heater blankets, welding blankets | Insulation blanket, insulation jackets |
| Insulation effectiveness | Low to medium | Medium to high |
| Average cost | $15 – $45 | $30 – $150 |
If cost is not an issue and you want a simple insulation solution, you can spend anywhere from $30 – $150 on an insulation blanket. In addition, you could also consider using cement boards for the firebox.
On the other hand, if you are looking for cheap ways of insulating your smoker, you can either use readily available materials such as plywood. You can also opt for thermal insulators or water heater blankets which go for around $15 to $45.
The One Smoker That Hardly Needs Insulation!
Though most smokers could benefit from some extra insulation, there are a few which don't necessarily need any insulation. The kamado grill is a perfect example.
Kamado Grills – The Ceramic-Insulated Smoker
Right off the bat, you'll notice that kamado grills have a striking resemblance to the rounded and kettle-shaped charcoal grills. They both have that distinctive oval shape which makes them look like a large egg.
Kamado grills also use wood lump charcoal, and this is what greatly contributes to the tasty smoke and charcoal flavor they add to your food. However, they are also good at retaining heat and moisture thanks to their ceramic walls.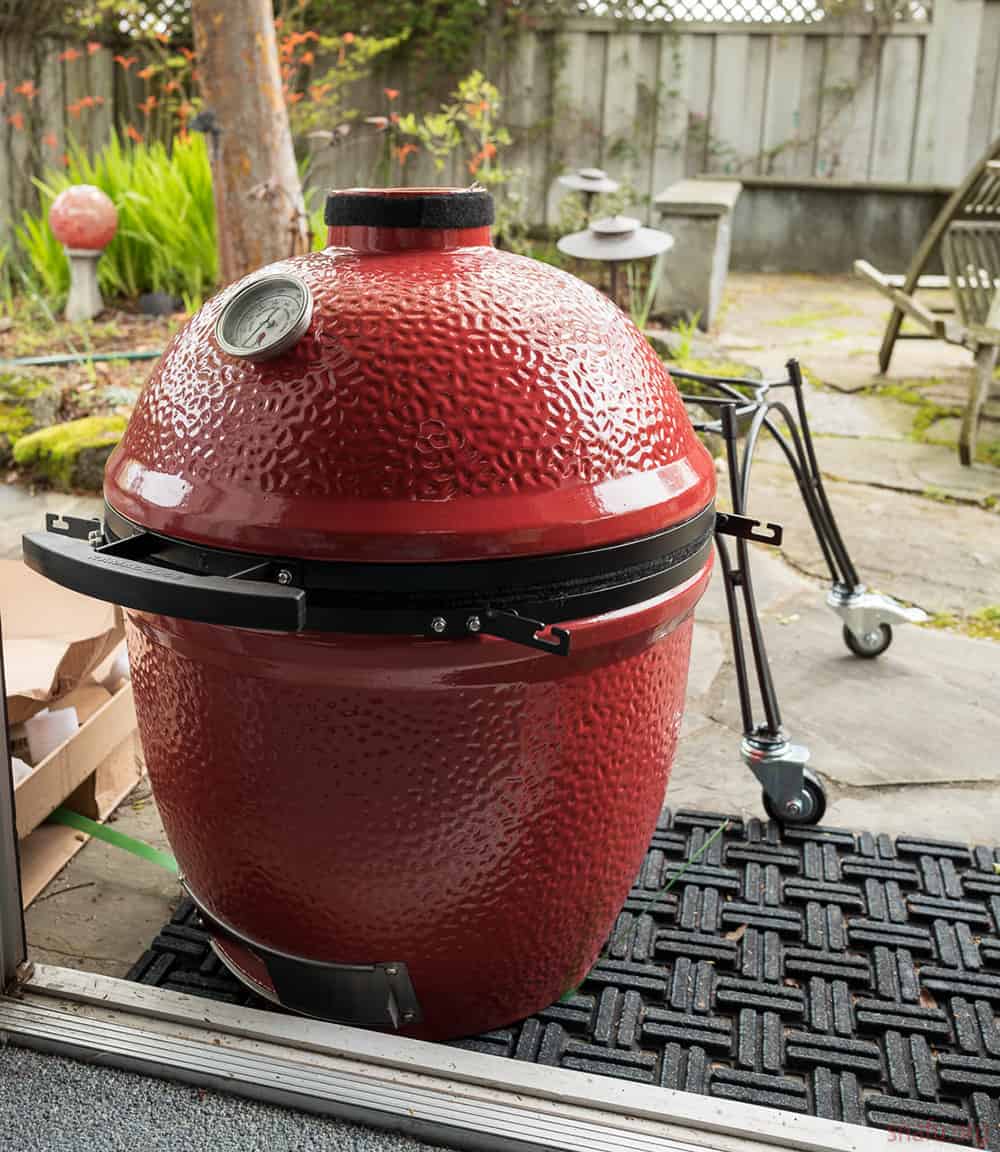 Because of this insulation, kamado grills are able to circulate heat better within the food chamber and hold the temperatures steady even during winter. 
In addition, they are also highly fuel-efficient as well. You can easily smoke a full 15-pound brisket on these bad boys without needing any extra lump of charcoal.
To an upcoming BBQ enthusiast, this sounds like the ideal kind of smoker since it seems to have everything you might need in a smoker, but it doesn't lack a few caveats.
Cons of Kamado Grills
They're heavy – Unlike other smokers, kamado grills use the ceramic as insulation material. This makes them bulky.
Long cooling time – Using them as a smoker and a grill on the same day will be hectic as they take long to cool.
FAQs (Frequently Asked Questions)
How do you regulate the temperature in a smoker?
If the temperatures in your smoker drop, you should first open your smoker's vents or dampers to allow more air intake into the smoker. Also, avoid opening the lid of your smoker as this interferes with cooking temperatures.
How hot can a smoker get?
Different regions of a smoker attain different maximum temperatures. The cooking chamber of an average smoker can go up to 250°F after 3 hours of use. On the other hand, the top of the firebox can hit temperatures of over 550°F.
Can you use a smoker in winter?
Yes, but you should always use an insulated smoker during winter. This is because it will greatly reduce the amount of heat lost to the environment. 
Expert Tip: Remember to stock up on fuel and avoid opening your smoker's lid.
Can you use a smoker in the rain?
You can use a smoker in light rain. But if it's raining heavily, consider using a tent to shelter your smoker from direct rain. This also applies to electric smokers.
Should you preheat your smoker first in cold weather?
Definitely! Preheating your cooker to around 225°F – 275°F will help maintain the temperatures inside the cooking chamber. In addition, doing this will reduce cooking time and prevent creosote from forming.
How thick should your insulation be?
The average insulation blanket is usually around 1 inch thick. However, the thickness of your insulation will mostly depend on the weather in your area. Thick insulation, for instance, helps retain heat better in cold weather. 
Should you use thicker metal instead of an insulated firebox metal?
Both of the two add great value to a smoker, but you should prioritize getting an insulated firebox metal. Insulated smokers often outperform non-insulated smokers regardless of metal thickness.
Does wind affect a smoker?
Wind can either cause an increase or a decrease in your smoker's temperatures. If it blows directly into the firebox, you'll experience crazy temperature spikes. Also, if it blows in the outtake, it will block airflow and make your food bitter.
How do you protect your smoker from wind?
Simply place your smoker in a protected area or use a few pieces of plywood for windbreak. Ideally you should avoid any direct wind hitting your smoker.
How do you cool down your smoker?
You can either close the top and bottom vents or remove the smoker's lid entirely. While removing the lid is the fastest way of cooling your smoker, this might add to your cooking time.
Final Take
Insulating your smoker adds tons of benefits both to the cooking process and the actual food. An insulated smoker lets you cook in literally any kind of weather, preserves your fuel, and lets you enjoy properly cooked food.
The processes for insulating different types of smokers may have some stark similarities. But the main idea is to know which considerations you need to make for each of the smokers.
All in all, if you're all about enjoying smoked food, insulating your smoker will be totally worth the effort.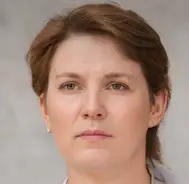 Latest posts by Leah Greenstein
(see all)