You have probably come across people at campsites, picnics, or anywhere outdoors who are into grilling, that they decide to bring a full-size barbecue?
Well, it's only suitable if you have a large truck, RV, or van and you don't have to bring any additional items. That said, what about those of us with vehicles, bags, suitcases and other gear?
Most portable barbecues are only portable in name – because they are often still too large to move around. In some cases, they are exceptionally useless and flimsy, thereby compromising your ability to grill your food.
We are going to get an in-depth perspective into a reasonable solution for your needs – the Weber Go-Anywhere grill review. Yes, that's right! The weber brand has always been right when it comes to providing suitable solutions for grilling.
Keep reading to determine whether it's the correct cooking resource and our opinion on this grill as experts on the topic. 
Is the Weber Go Anywhere grill worth the money? Well, let's find out 
Overview of the Weber Go-Anywhere Grill
Weber, who are nothing if not experts in cooking products have done well to tackle the problem of grilling. They have come up with a small but powerful fold-up grill – perfect for various types of grilling applications.
The goal of the grill is to provide a genuine grilling experience, all in a small but fully functional grill. The grill might be small but does not mind getting tossed around in the trunk of your car.
The grill functions in the same way as a charcoal grill, only that it performs these procedures on a smaller scale. While its not meant to feed an entire crowd, you will find it easy to cook meals for two to four people at a time. 
Furthermore, the Weber brand has also been benevolent enough to ensure the grill is capable of using two different sources of energy. The grill can use charcoal or gas – giving you the choice you need to power your grills conveniently outdoors. Below are the links to both grills 
What's in the Box?
Cooking grate
Charcoal grate
Two legs
Two lower vent covers
Barbecue lid
Firebox
A handle
Assembly instructions and owner's manual
Weber Go-Anywhere Grill Specs
Dimensions (H, W, D): 14.5" x 21" x 12.2"
Primary cooking area: 160 sq. In.
Nylon handles
Aluminium dampers
Plated steel cooking grate
Heavy-gauge steel charcoal grate
Porcelain-enamelled lid and base
Plated steel legs
Review of The Charcoal and Gas Grill
Weber 121020 Go-Anywhere Charcoal Grill
The first Variation of the Go-Anywhere Grill will be the 121020. The grill can hold as many as six burgers, which you can make using a Weber burger press.
It's compact and lightweight – perfect for grilling meat on the go. More so, the porcelain-enamelled lid and base are ideal for heat retention purposes. It won't suffer from rusting or peeling complications.
To take things to the next level, this grill has a porcelain-enamelled lid and base, which are perfect for heat retention purposes. More so, the durable structure of the grill means that it won't rust or peel when in use. Plus, the lid is easy to lock for convenient portability. The grill even has dampers that make it easy to control the temperature in the grill. 
With a durable and plated steel cooking grate, this unit is easy to maintain for cooking applications. The primary cooking area is also large and offers over 160 sq inches of space. 
The Good
Can hold as many as six burgers
Compact and lightweight for convenient grilling 
Has a porcelain-enamelled lid and base for heat retention
The Bad
Weber 1141001 Go-Anywhere Gas Grill, ONE Size, Black
The next variation of this grill would be the 1141001 Go Anywhere gas grill. It offers you the freedom to go anywhere, and the freedom to bring a big taste to your outdoor adventures. With this grill in your hands, or in the trunk, grilling your favourite meals will become a breeze. 
The grill was redesigned in 2014, and it comes with unique upgrades for convenient use. Plus, the gas grill is suitable for anywhere you want to go. It's the ideal gas grill to take along to camps, tailgating, road trips and more. 
Thanks to the porcelain-enamelled cooking grates, you are sure of a grill which will produce minimal flare-ups. Plus, the grill also heats up efficiently enough – perfect for searing a steak or a burger. Plus, it will also provide exceptional results even when used in low-temperature settings. 
The lid and bowl of the gas grill are also made using premium-grade steel with baked on porcelain material inside and out. As such, you are sure of a grill which offers longevity – perfect for modern-day kitchens. 
The Good
Comes with porcelain-enamelled cooking grates
Ergonomic handles for convenient portability
The Bad
Features and Manufacturers Specifications
As far as the features of this unit go, you can expect all that you would expect with a portable grill. That said, the grill does not have a lot of auxiliary features; instead, it's a well thought out charcoal grill that performs well that you would expect.
For instance, it does not have one but dual vents that come with dampers on the lid. You may think that this is overly excessive on a small grill, but it provides optimal control over the temperature. Thus, it works well to direct heat the flow of smoke where it's required. Also, it allows users to set up an indirect or two-zone grilling area.
Under the lid of the grill, you will come across a single and steel plate cooking grate. It's an excellent and medium weight cooking surface – perfect for lighting duty grilling applications. More so, the charcoal grate is made using heavy-duty steel, and it also adds weight to the structure of the grill.
 The grill also comes with a "base plate" which you can place under the charcoal grate. It also works well to keep the coal and ash away from the bottom section of the grill. This way, the porcelain coating on the grill will last for a long duration.
What We Like with the Weber Go-Anywhere Grill
While this unit is a small grill, it has all the same features that you would expect with a full-size barbecue. The heavy-duty material and structure mean that this unit does not mind getting tossed around in the trunk of your car. 
It's tough to imagine how you could design a better portable grill. The combination legs/lid locks are a brilliant bit of engineering. Combine that with the three handles, and transporting the Go-Anywhere anywhere couldn't be easier.
Despite the temptation to write this off as a grill for burgers and dogs, the twin dampers in the lid make it possible to cook at lower temperatures and allow smoke to flow over whatever's on the grate. That means you can get the full flavour out of the Weber Go-Anywhere, and not just fast food.
You will be pleased with the fact that this grill lets you set up a two-zone cook area, such that you can even roast cheese indirectly. Plus, you can also add ingredients such as applewood, to help complement the taste of the meat with a unique smoky flavour. 
What Could Be Improved
There is not sufficient room under the lid, so don't think about roasts or whole chicken when you have this grill. That said, such a design is still practical as you want a grill for two heads at most – rather than full-size meals.
The plated steel grate on this unit does not perform as effectively as the cast iron grids. However, you also have to consider the sacrifices the brand made to ensure the weight stays down, and to maintain portability of the grill. 
Will I Get Value for My Money?
Grilling or barbecuing away from home is all about compromise. You may have to give up some of the features you need on a full-size grill, for portability and convenience. With the Weber Go-Anywhere Charcoal Grill, you have a more than a reliable cooking solution for your needs. It does well to keep such a compromise at a minimum – perfect for making the cooking process convenient.
You may have to give up some size, yes – but that still makes the grill highly practical. It has a solid build and can last for several years. Yes, with this grill, you can expect several years of reliable performance – especially considering that you have to move around a lot with it. 
For those who want to grill away from home, you are safe with the Weber Go anywhere grill. You will also notice that the grill brand has two unique variations of the product you should consider. Thus, you have the freedom of choice you need to travel around with a convenient grill for your needs.
Is This a Recommended Product?
Yes, absolutely – it's a reliable and portable grill – simple!
In some cases, you can even place it out home and use it to grill a meal of up to three people. It can also make up for an excellent grill for side dishes, while the full-sized grill is suitable for large meats.
Simply put, the Weber Go anywhere grill is a fun and portable cooker – perfect for those who love to move around and still enjoy quality meals. 
dolor sit amet, consectetur adipiscing elit. Ut elit tellus, luctus nec ullamcorper mattis, pulvinar dapibus leo.
Maintenance and Cleaning
Taking this grill anywhere is not any more different than using a conventional charcoal grill. You can scrape off food debris from the cooking grate by using a conventional grill brush. It's best if you avoid metal bristles for safety and to protect the grates from damage. Furthermore, you can take the grill out and wash it with some water as well as soap. You will also find it easy to wipe the exterior clean, and it's durable against issues such as scratching. 
Similar to a conventional charcoal grill, you may have to remove the unused and partially used charcoal after each application. Furthermore, you may also have to remove any ash accumulated during the cooking process. Failing to do so could clog the lower air vents, and make it difficult to start a fire with the grill. Ensure everything cools off before you empty the firebox. More so, there is no ash removal system, so you just have to tip the unit over, and dump it out.
Over time, you may notice the accumulation of carbon on the interior sections of the grill, especially under the lid. It's an issue which occurs due to oxidizing grease or even smoke vapours. It's a widespread issue on charcoal grills. Never scrape at the grill too hard, because you want to maintain some seasoning on the surface. A better approach would be to use a brush to gently scrape off the flakes and scoop them from the surface of the grill. 
Design and Build Quality
After several years of producing high-performance grills of every type, Weber has become a popular grill among consumers. It's a grill which offers reliable and top-notch cooking results each time.
Weighing in at 15 pounds, this grill is portable enough for you to tag along to campsites and more. Even if the grill is compact, it has a heavy-duty design, which makes it robust and durable for many years. 
Ease of Use
For those who are familiar with charcoal grilling, you will experience a zero-learning curve because the Go Anywhere does not have any new features. It just has all the familiar temperature controls, top and bottom vents for convenient use. Plus, you won't need much charcoal, so it won't take a long time for you to light up the grill.
Even for a complete newbie to charcoal grilling, this grill is exceptionally easy to use. It might also be more comfortable to manage than a conventional full-size grill. It's the perfect introductory grill because it has all the full-size features you need. That said, if you require some help, then this guide on "how to use a charcoal grill" should be helpful. 
As far as portability goes, you will be pleased with how compact this grill can get. The legs are foldable into a nice square structure that you can pack neatly into your car. More so, while rounder grills look hard to pack, this unit is easy to store, and it won't mind getting tossed around the trunk of your car. 
Plus, the grill is available with a convenient carry bag, to make it easy to store and carry the grill around. 
Factors to Consider When You Want a Portable Grill
True grilling pitmasters and outdoor enthusiasts are often looking outdoors to check the temperature on their smokers, even when it's chilly in the single digits. That said, for most of us, grilling times start right around Memorial Day. The lucky thing for you is that grill testing is a process that just requires informed decision making.
Below are some key factors to consider:
User Friendliness
The appeal of gas grills lies in its convenience and ease of use. Think of portable grills as small, propane-powered and outdoor events. Usually, they also feature push-button ignition and temperature control dials for convenient use. Plus, ensure these controls are easy to access, and well-marked so that you can start the grill with ease. Since you want a grill, which is easy to move around, check on aspects such as the weight, and ergonomics. 
As far as weight goes, you want a grill that is compact and convenient to carry around. Even if the grill will be small, ensure it causes no compromise on the overall construction of the unit. Furthermore, the grill should also have ergonomic and "cool touch" handles. The ergonomic handles make the grill comfortable in the hands, and easy to move around as well. Also, the "cool touch" handles ensure the grill stays cool, regardless of the heating temperatures when grilling. 
Heating Elements
Yes, the heating elements on your chosen grill are also crucial aspects to consider. Simply put, you want a grill with high-quality heating elements – for the top-notch heating results. Also, you want a grill which is easy to clean up. This way, you never have a heating element or surface that will impart unusual tastes to your meals. 
Well-designed heating elements and flame shields will help control any likelihood of issues such as flare-ups occurring. In most cases, flare-ups occur when open flames are not shielded from drippings, which can produce grease fueled flames. As such, the food gets an acrid flavour. Preventing fire and grease contact is crucial because cooking grates on portable grills sit close to heating elements. Moreover, steel inserts that sit over the flame ports can be beneficial, because a unique grill grate will help channel heat away from the fire. 
Quality of Materials
Grills are made using many different types of materials. These include cast aluminum fireboxes, which are durable, corrosion-resistant and suitable for absorbing heat evenly. Such a unique design helps ensure the grill has fewer hotspots. With such a unique grill structure, you won't have to observe the chicken to prevent excessive scarring issues. 
A porcelain cast iron cooking grate is best for searing your meals. That said, cast iron might add 5 to 10 pounds to the weight of the grill. But, think of the flavourful dark crust on burgers and steaks, to make it a reasonable investment. You may also prefer going for an open grate design, which ensures ambient heat from the firebox will work well to brown the areas, that sit between the grill marks. You will notice the stainless-steel grates that have small perforations won't let adequate air through to flow through food. 
Fuel
Grills that come with a coupling for 1pound liquid propane canisters can be useful. In most cases, the one-pound canisters are light, affordable and available at several hardware stores. More so, lugging around a 20-pound propane cylinder, is not necessarily a portable solution. If you end preferring a large tank, then consider investing in an adapter, to make connectivity convenient. 
The weber brand is among some of the top kitchen products that are aware of dynamic fuel options with grills. To be specific, the Weber Go-Anywhere grill is available in two different types, the gas and charcoal models. Both have their unique advantages and benefits, and its good if you can consider these before settling on a specific brand. 
A Note on British Thermal Units (Btu)
British thermal units refer to a measure of the maximum amount of heat the grill can produce in an hour. The output of portable gas grills ranges between 4,000 to over 13,000 Btu. Remember that more heat alone won't equate to optimal grilling performance, as this depends on various factors. These include the grill output, design and material quality. 
Taking Good Care of Your Grill
Aside from learning the correct tips for using your grill, you should also learn about how to keep to take good care of it for longevity. Yes, that's right! You may have a heavy-duty grill in your hands, but it won't last long if you don't take good care of it as required. 
Cleaning your grill regularly will ensure your food always tastes good. Before or after each use, preheat on "high" for a few minutes. It's a process which will incinerate the drippings stuck on the food. Then, get a grill brush and use it to wipe it clean, and to remove soot. Also, use some vegetable oil to make it easy to brush the surface.
Remember to empty the grease trap once you complete the grilling process. This process ensures you won't run the risk of the grease trap overflowing or perhaps staining your patio deck. If you notice that the burner spots are clogged, then get a thin wire and use it to remove the debris. 
Before storing your grill for the season, give it a good cleaning with some soapy water, and rinse as required. Also, detach the battery from the igniter to stop any corrosion issues. 
Weber Go-Anywhere Grill 1141001 Go-Anywhere Gas Grill FAQ
Q. Does this model come with a tented bottom section rather than flat, to help stop flare ups?
A. No, it does not come with a tented part. That said, it has a "flat" slotted grill, which comes out as ceramic covered. The center of the grill does not have any slots so that that grease won't fall onto the burner. You may have to use it for indirect cooking, so you don't experience flare-ups.
Q. Can you use charcoal with this grill?
A. No. You may have to go for the #121020 version of this grill. The Go anywhere grill is available in two types, the gas and charcoal types. 
Q. Does it have a cast iron grill surface?
A. No, you may have to purchase a separate one. You may have to spend an average of 90-100$ for a separate cast iron grill.
Q. How do I know if an ignitor is suitable? Will I notice a spark?
A. If you are grilling outdoors in the sun, you won't notice anything. You just have to ensure the metal end of the igniter switch is bent close enough to the burner.
Weber Go Anywhere 121020 FAQ.
Q. How much weight will this unit hold? Can you use a 7-10lb cast iron oven on it? 
A. Yes, it holds fine. Just ensure the legs are well clipped. Use a cast iron pan for blackened catfish. It does well to get the pan hot since it sits close to the coals. It's perfect for searing steaks for the same reason. 
Q. Can I buy just the grill grate for this grill? 
A. Yes, you can. You will find one on weber.com. Choose the charcoal grill, then locate the Go Anywhere grill, then accessories. You should see "charcoal grate, cooking grate and replacement handles" at this point. If the site has changed, contact the site directly for insight. 
Q. How do you empty the ash?
A. You dump out the ashes by flipping the bottom half section into a steel container. The container will have little risk of embers, which can damage the container structure. Plus, you can also line the bottom section of the grill with some aluminum foil, or just remove the foil once the ashes cool down. 
Q. Is it easy to empty the used charcoal ashes from this grill?
A. Every aspect of this grill makes it exceptionally simple to use. It's compact, easy to transport and has a suitable grilling surface area. More so, it's also a breeze to clean up, and light in weight. Thus, you won't face any issues in removing the grilling and throwing the ash away. 
Finally
Yes, you can grill anywhere, even out in the snow – when you have the right resources for your needs. This is why we have prepared this Weber Go-Anywhere Grill Review to help you make an informed decision. You should know that these grills are available in two versions, the charcoal and the gas versions. Each has its benefits and drawbacks, and it's good to consider these before you invest in a suitable one for your needs. While both grills can use different sources of energy, they still have similar features – making them perfect for outdoor grilling applications.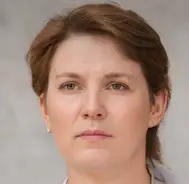 Latest posts by Leah Greenstein
(see all)