When you cook using the right grill, everything often comes out with an exceptional and smoky flavor. More so, issues such as fumes and the mess stay out of the house. Thus, the best grills provide you with access to heat control functions, regardless of whether you want to smoke a brisket or sear some ribs. If you want to keep things simple, go for a gas grill such as the one we have in this Broil King Signet Review.
You will find it easy to use this grill for cooking various types of meals. These include hamburgers, chops, or steaks – like a pro! That said, if you love to fuss and play around with recipes, you may have to consider additional factors such as your cooking needs and more. To help make things convenient for you, we have this review on one of the best gas grills on the market.
Not only have we identified this gas grill for you, but along with some essential information to consider when using such resources.
Let's get started: 
Features from A Glance
Three stainless steel dual-tube burners that provide over 40,000 BTU output
Offers 635 sq. inches of total cooking area
Reversible and heavy-duty cast-iron cooking grates for optimal heat retention
Comes with a unique "Flav-R-Wave" system for even heat distribution
Equipped with linear flow burner valves for precise temperature control
Available with stainless steel side shelves for added prep space
https://www.youtube.com/watch?v=A3X2xd-Vskc
Features of the Broil King Signet 320 Grill
Full Heat Control
Being able to regulate the heat on your gas grill is perhaps the most crucial feature to consider. Why? Well, not all foods require the same temperature levels to cook food. Thus, this is why the Broil King brand has you covered with a unique heat control function. This grill also lets users adjust the flow of heat in various ways. To be specific, the grill comes with linear flow valves that have an exceptional 180-degree Sensi-Touch control knob. It's a unique knob that provides optimal heat control, thus making it easy to set the grill to your ideal temperature. Therefore, you will find it easy to use this grill for procedures such as roasting, searing, or even slow cooking.
Powerful Side Burner
A good grill also has additional features that make it convenient to heat and cook your meals. For this reason, this grill comes with an easy to use side burner, perfect for both meats and vegetables. Thanks to the exceptional 10,000 BTU side burner, you can use this grill to do more! You will find it easy to use to prepare sumptuous dishes, soups, and even sauces as you grill – all at the same time. In fact, the exceptional 15,000 BTU stainless steel rotisserie burner is available with a premium spit rod and motor. These are two unique features that will consistently deliver even heat for superior retention. 
Fold-Down Shelves
The Broil Signet 320 also classifies among the best gas grills on the market, all thanks to its benevolent features. These features make life easy for you as you work on grilling sauces, meats, salads, and more. 
There is nothing better than when you have a grill that comes with convenient features. Thus, this is why this grill comes with durable and stainless-steel side shelves. These will quickly and easily fold down to make storage convenient, even in tight spaces. 
Therma Cast Aluminum Cook Box
As you would expect, this unit is available with a therma cast aluminum cook box and a stainless-steel insert as you would expect with all signet grills. The unique aluminum cast will retain the heat for even and efficient cooking. Such a unique structure also ensures longevity, unlike the traditional grills that you will find on the market. Made using high quality and heavy-duty steel, the Broil King 320 is genuinely durable. It even features patented tube-in-tube side ported burners, that ensure even heat distribution. This is all thanks to the two rows of flame per burner.
Cast Iron Grids
Made using durable cast iron material, these durable cast iron grids will ensure optimal heat retention. More so, it will also provide optimal heat retention and exceptional searing power. Thus, you are sure the meat will lock in the juices and flavor. One side is pointed to make it easy to prepare the perfect steakhouse sear marks. More so, the other side comes with grooves, which will capture juices for the basting process. 
The stainless cooking system ensures optimal heat distribution across the entire cooking surface. Furthermore, such a unique structure also does well to protect the burners even in high heat settings. Any drippings that fall onto the "Flav-R-Wave" are all instantly vaporized. The vapor that is created through this process goes back into the food for an exceptional meat flavor. 
Pros
Powerful gas grill burner that can produce up to 15,000 BTU
Comes with cast iron cooking grids which are durable
Has unique fold-down shelves which make it highly convenient to use
Provides full heat control benefits 
Cons
You may have to refill the gas tank at some point
Somewhat heavy in size and is not easy to carry by hand
How to Buy the Best Gas Grill
Gas Grill Features
Add a little spice you gas grill experience with one or any of these additional features. Popular gas grill functions include a thermometer, warming rack, push-button ignition and the following:
Infrared grill burner – infrared grills will heat a solid surface below the food, and the heat will radiate directly to the food. It's a cooking process that causes less dry air motion, which is ideal for cooking foods and fast results. 
Rotisserie grilling – an integrated or add on rotisserie kit will provide motorized spinning, such that you can prepare sumptuous meats. Some grills also have the option of getting an additional burner, which you can control independently for the best temperatures. 
Side Burners – most grills come with an inbuilt side burner, or you may sometimes find it in the large grill styles. This added cooking space is an excellent way to warm side meals, or prepare sauces as the meat sears.
A Beginners Guide to Using the Broil King Signet 320 Gas Grill
Similar to most types of cooking, grilling is more art than it is a science. Thus, there are a few fundamental factors you should consider. After that, it all boils down to your persistence and the resources you have available to grill your meats. In this case, the Broil King Signet 320 Gas Grill makes up for an excellent addition to your regimen. Below are some beginner tips to get you started:
1. Keep the Grill Clean
Maintaining a clean grill will help you avoid various issues, such as the likelihood of flare ups or incessant smoke. These are issues that may compromise the taste of your food. Most people just turn the heat on high for a few minutes to burn off any remaining grease of food residue. While it's a technique that will help remove some cooking residue, it won't entirely be effective for cleaning purposes. Thus, get a grill brush to help remove the stuck food and push the debris into the grill.
Any food that falls into the grill, such as ash deposits or any other junk, will remain inside the grill until you clean. Thus, consider removing the grates and burner covers at least twice each year, for thorough cleaning. After a deep cleaning process, you will notice a significant improvement in the performance of your grill. 
2. Control Flare Ups
There are two key factors to consider when it comes to fire: you can control a fire when you want to put it out, or the fire when you want to use it for cooking. Any flare-up issues that occur due to cooking fire should be controlled.
Remember to keep a section of your grill empty so that you will find it easy to move food when flare-ups occur. When a flare-up occurs, move the food away from the gas grill, and let the flare-up burn while ensuring the lid stays up. If the fire spreads, remove all the food from the gas grill, and let it burn off the grill as fast as possible. 
If the fire on the grill is not easy to control, remove the food from the gas grill, switch off the burners, or the gas. Also, remember to leave the lid open and ensure the fire dies down on its
3. Heat and Sugar
Meats that are dripping with sauce, or perhaps ribs coated with a unique rub, are often common among grill lovers. Remember that sugar burns easily, so there is a risk of burning or blackening your meals with the rubs or sauces. Ensure you maintain the grilling temperature below 265 degrees to prevent any charing complications. It's similar to the "low and slow" style of barbecuing, which may require a longer duration to cook effectively.
4. Watch the Grill
In most cases, many stories relating to the use of grills often start with, " I just stepped outside for…" Whether it's answering the phone or checking the baby in the next room, a short moment away from the grill can have devastating results. Therefore, ensure you keep track of the gas grill at all times. 
Safe grilling means that you have to pay attention to the way you use the grill. Usually, this applies to all meals, including chops, burgers, steaks, and more, which you have to cook at high temperatures. Ensure that you complete all the preparation procedures before you put the food on the grill. 
5. Have Plenty of Fuel
As a user of the Broil King Signet 320, you should expect to run out of gas at some point? Even worse, expect it to run out while you are in the middle of preparing a meal. It can be a hassle to leave your meals, to go, and get your gas replaced. Thus, consider keeping track of the gas consumption to avoid any such complications ahead of time. You can even keep a spare can of gas for your convenience. 
6. Food Safety
Successful grilling requires skill and safety. Maintaining safety at all times when using a gas grill. You can use different plates for cooking and for serving meat. Also, remember to cook meat at the correct temperature for the best cooking results. Keeping your cooking area clean and sanitized can also go a long way in improving your cooking capabilities. As far as skill goes, there are many options you can consider. Learn from advanced cooks or perhaps get useful information pieces for your needs. 
7. Know Your Zones
Once you have nailed down the above factors, the next step is to learn about your heating zones. Zone cooking is a technique of grilling that involves the use or direct and indirect heat for optimal efficiency. The typical heating zones include the direct and indirect heat zones. 
Overall
Grilling is perhaps one of the best ways to prepare meals, especially for special occasions such as backyard parties or even picnics. In this guide, we have identified the key aspects of the broil king signet 320 review, which you should consider. This gas grill provides all the unique features that you would need to grill like a pro. 
These include the adjustable heat, fold-down shelves, cast iron grids, powerful BTUs and more. With all these features, it's easy to see why even a novice cook can make a good meal with this unit.
Remember to learn how to use grills before you invest in one that suits your needs. Consider factors such as the heat zones, the grill features, your cooking needs, and more.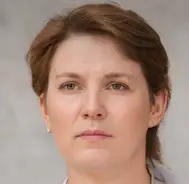 Latest posts by Leah Greenstein
(see all)