Smoked briskets can be an excellent meal to share with family or friends during a lazy weekend afternoon. To ensure the best results, it's good that you should stick to the basic ingredients. These include pepper, garlic, onion powder, and more, to achieve the best results.
Why? It's because these are simple seasonings that are excellent for improving the taste of your meat. Plus, it also makes it easy to make a robust and delicious piece of meat. You should know that brisket will cook away in smoke for many hours, and natural hardwood plays a significant role in improving the meat's flavor.
Thus, consider getting the right wood pellet flavors, and get informed on the topic.
What is Brisket?
It's a term that refers to the pectoral muscle that exists in cows. There are various types of brisket, with the "whole packer" type being the most common.
Usually, the point refers to the meat's fattier section and makes up for an excellent leisure time meal. On the contrary, the flat is lean, and you should know corned beef is prepared using this section of meat. Remember that you are more likely to come across the flat types, so it would be good to get a whole brisket before the smoking process.
Due to the increasing popularity of grilling activities, the demand for meals such as briskets has increased. As such, expect to spend a significant chunk if you want to get the best meat for this process. To ensure you make the most of the meat, get the following wood pellets for smoking briskets:
Hickory
Perhaps the most common because of its unique aroma, will infuse your meals with a rich and bacon-like taste. Plus, it's also common among those who love preparing pork cuts. The good thing is that it works well with ingredients such as sugar and sweet sauces.
Mesquite
It's a Texas-style briquette, which has an almost spicy and robust flavor. It's a standard in various Central Texas Barbeque recipes that include beef protein. Plus, the wood is also ideal if you want a simple salt and pepper run to improve the brisket's natural taste. If you want high-quality pellets, consider going for those made using complete hardwood, with no fillers or additives.
Pecan
If you would rather settle for a mild alternative that also has an excellent taste, consider the Pecan alternative. Our chefs recommend getting some cayenne pepper to help improve the spiciness of the wood.
Oak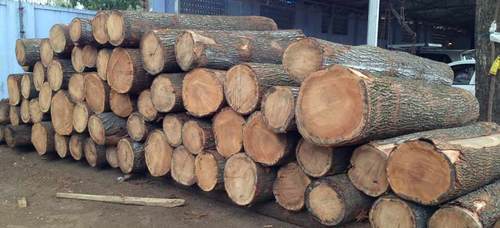 Ranking as one of the most versatile hardwood types, oak is excellent for various vegetables and proteins. That said, even if it has a mild flavor, oakwood tends to burn at high temperatures, which means its suitable when you have to smoke brisket at high temperatures.
Hardwood Blends
There are various types of blends for smokers and pellets grills. If you want to smoke brisket, consider starting with pure hardwoods, which you can blend well with your specific flavors. A good example would be to mix mild hardwoods such as maple and cherry, with hickory. Why? Because it will help impart a unique flavor to your meats (between 250°F and 310°F). 
Remember to Do in On the Right Grill!
Smoking a brisket can be a fun experience when you have the right grill. A good grill makes it easy to control the temperature and the application of wood pellets for the best flavor. Plus, some types are available with temperature probes that you can use to work on your digital records. Thus, check the features on your grill before investing to ensure you impart your meals with the right flavor. Check out the Dyna-Glo DGO1176BDC-D and the PK Grills PK Original Outdoor Grill. Which can be excellent for grilling purposes.
Best Wood Sizes for Briskets
Below are some of the popular sizes for briskets: 
Chips – these include wood scraps and shavings. Usually, these types are suitable to use with both electric and gas smokers. Plus, you can also use them in the small charcoal grills. That said, these types burn fast, and it would be better if you go for the large briskets.
Chunks – these should be, on average, the size of a baseball. They work well with the charcoal that you can use in small offset smokers. Once you light them up, they can light up for several hours. Thus, they make up for excellent additions to the large briskets.
Logs – the logs are large logs that are split. They are an excellent option when using offset smokers, but you can also use them as a primary heat source. A good option would be to go for the big briskets.
Tips for Choosing your Wood
Regardless of the combination of your wood you prefer, consider the suggestions below if you want briskets with an excellent taste: 
Avoid green wood ( wood that you cut recently might dry slow, and can have various challenges)
Avoid softwoods
Never use painted, stained, or treated wood
Never use wood that has fungus or mold accumulation
Try out multiple combinations or types of flavor types
Maintain a steady temperature level when smoking wood
Regulate the quality of the smoke to ensure the best results
Never oversmoke because it can compromise the taste of the meat
Capping it All Off!
We hope you have learned a few things from the information outlined above for smoking briskets. Cap it all of with the following information: 
The size of wood you prefer depends on the type of smoker or grill you want to use in the relation to the brisket size.
The type of wood you select relates to the flavors you want to produce. An excellent place to start would be with oak and hickory flavors, and later on, experiment with the lighter flavors
It's up to you to play around with the flavors until you can come up with a suitable combination of tastes and flavor.
Best Wood for Smoking Brisket: Final Thoughts
Playing around with flavor is your best bet for finding the right combination of flavors for your meals. In this guide, we have been identifying the best wood for smoking brisket for you to consider. When you smoke your meals the right way, the flavor comes out insane! But hold your horses a minute!
You also need the right grill and the excellent meat, so you have to invest in these ahead of time. Once you do so, get ready to enjoy an endless supply of fully flavored briskets.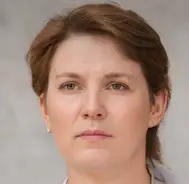 Latest posts by Leah Greenstein
(see all)