Features from A Glance
High-quality stainless-steel finish for longevity
TRU-infrared technology for even heat distribution
450 square inches of cooking space
Porcelain cooking grates are easy to clean and durable
Push to start ignition for ease of use
Swing away warming rack for flexibility
What a better way to cook your meals with a high-quality grill. The Char-Broil Tru infrared review is an excellent place for you to start if you love grilling. It's an amazing three burner gas grill that is easy to use and also has a versatile design. Thus, you will find it easy to use to prepare evenly cooked food whenever you want to grill. 
An exclusive grill, this unit comes with a 3 Burner Stainless Steel Gas Grill. It has all the features you need for a mid-size and stress-free cooking experience. More so, the grill is adequately sized to suit parties or even families. Thanks to the Char-Broil TRU infrared technology, you have a sturdy grill that won't experience flare-ups and heats up evenly.
https://www.youtube.com/watch?v=GGzvcq52MIQ
Below are some of the critical features of this grill.
Features of the Char-Broil Tru Infrared Grill
Tru-Infrared Technology
The grill features a unique cooking grate at the core of TRU-infrared technology, which does well to spread heat evenly across the grill top. Furthermore, because it creates a barrier between food and the flames, you will never experience issues such as flare-ups. Plus, the grill ensures that you get a juicier result, and flavorful food each time.
More so, the unique grill design also does well to promote temperature control within the grill, all thanks to infrared technology. The infrared heat works to prevent issues such as hot and cold spots on the grill cooking surface. Thus, you are sure of a grill that facilitates faster cooking, and with efficient heat consumption benefits.
Top Performance Cooking Surface
Before settling for a particular type of infrared grill, it's crucial that you evaluate the quality of the cooking surface. You are covered each time when you have Char Broil Tru Infrared grill. Why? This is thanks to the unique Char-Broil TRU infrared cooking system; you are sure of top ported steel burners, which are easy to adjust. 
Thus, you have a sturdy grill that will deliver high hat or very low temperatures across the cooking grill evenly. With an exceptional 450 sq. Inches of primary cooking space, this grill offers more than sufficient space for your cooking needs.
The primary cooking surface consists of rust-resistant and porcelain cast-iron grates. The grates measure 26.6-in wide x 17.3-in deep, which offers adequate space for cooking as many as 24 burgers.  With such a large cooking surface area, it's no wonder this grill is popular among various types of cooking enthusiasts. Its also easy to set up, and the heating surface has a non-stick function. Thus, its also easy to clean and maintain after each cooking session.
Stainless Steel Burners and Grill
There is nothing better for a grill than stainless steel burners. Thanks to the inclusion of three stainless steel top ported burners, you are sure of a durable grill for long-lasting performance. It also provides dynamic temperature control ranges, with accurate control for the best results. The grill also has a modern and sleek appearance that will easily complement the quality of kitchen space. 
You will receive 24,000 BTUs across the three main burners, and this unit also comes with a 10,000 BTU side burner. These are perfect for preparing sauces and side dishes. Plus, the lid-mounted temperature gauge makes it easy to regulate the inside temperature of the grill. For portability, you will be pleased with the two wheels, which make it easy to move around with the grill.
Electronic Ignition and Side Burner
The ability to start your grill conveniently should also be an important factor to consider. Simply put, the ideal grill is easy to start up, such that you are cooking your meals within minutes. This is nothing short of what you can expect with the Char-Broil Tru infrared grill.
You will also be pleased with the reliable electronic ignition system, which provides fast and reliable startups, with the simple push of a button. Plus, the 10,000 BTU lidded side burner is perfect for preparing sauces or side dishes during the grilling process. When not in use, you will find it easy to fold down the side burner, and to get additional work of preparation space.
Pros
Comes with a reliable push to start ignition system
The swing-away warming rack offers optimal versatility
The porcelain cooking grates prevent flare-ups and deliver even heat
Has a 10, 000 BTU lidded side burner
TRU-infrared technology provides even heating results
 
Cons
Slight heavy in size
The wheels are not suitable for abrasive terrains
How to Clean My Infrared Grill
Cover the Grill with Foil
Even if you may have already learned how to let your food "sit" under foil after the cooking, foil is also an excellent resource for keeping the grill clean. As soon as you finish grilling, place a double-ply layer of foil over the entire cooking area. Then, let it sit for a few minutes as the grill still functions. It's a technique that also helps insulate and improve the temperature of the grill. Thus, you will find it easy to remove any scraps of food that stick to the grill. 
Once enough time has passed, turn off the grill and let the foil cool for a few minutes. The grill should be cool enough such that it won't get burnt from the heat. Also, use a heavy grill brush to remove any stuck items such as sauces. The next time you want the grill to reach high temperatures. You can still use the foil.
You Can Use the Foil to Clean the Grill Too
 Another technique you can use to ensure the rolled-out foil does not waste is to ensure you keep it in your hands for the cleaning process. Once you are through with the sheets of foil, ensure that you insulate your grill. Start by loosely rolling them into balls, and then use them as abrasive material to clean your grill. If you don't have a brush, then this approach should work well for removing particles that remain on the grill.
Get A Good Wire Brush
A wire brush is also a valuable tool when you want to clean an infrared grill. Allow the gunk on the grill to cook off as your grill heats up, then use the brush to clean the grates with a wire before the grilling process. After each cleaning process, ensure you brush the surface again before it cools down. Thus, any new gunk won't form on the surface of the grill. 
Clean Your Grates Separately When Required
The grease and burnt food items on your grill can lead to the point of return. When this occurs, it won't matter how effective your wire brush is for cleaning grills. If your grates accumulate excessive junk for the brush to remove, consider soaking it in a garbage bag with some vinegar and baking soda. Be careful not to spill it to ensure your cooking surface stays clean.
Your Grill Should Look New but Not Too Perfect, Either
Like a cast-iron skillet, a good grill will develop a natural "seasoning" over time. Thus, its okay if the grill looks like it has been a crucial component in your cooking regimen. Another factor to remember is how shiny and clean the grill appeared the first time you used it. Over time, the grill will develop a natural "seasoning," which are usually layers of build-up, each time you cook.
A bit of seasoning is excellent because it ensures that food won't stick to the surface. Plus, you will never be able to get it as clean as you did the first time you used it. However, go with the mindset of trying to get the grill as a clean as possible – because it will make a significant difference.
Tru Infrared Grilling Tips
Let the grill heat up for five minutes before you start the cooking process
Infrared gas grills tend to heat up excessively. Never leave food unattended on the grill for any duration of time.
Ensure long-handled tools for the grills process. The best would be a grilling mitt, which you can use to handle hot items easily
Using a for is not recommended on some grills for various reasons. A fork may scar the surface of the cooking grids, which might compromise its efficiency. More so, piercing foods during the cooking process might cause the juices to escape. As such, the finished meal would be drier than most meals you have prepared in the past
If a flare-up occurs, never try to control it with water. Water can lead to burner damage. Instead, move the food to the secondary section of the grill, and start by lowering the heat setting. Then place food on the secondary cooking surface for your convenience. Grill warranties do not often cover burner failure that occurs by water damage.
Cooking can occur with the hood opened or closed. With the hood open, the heat from the grill will be less intense and with less flavor. By closing the hood, the heat might be more intense and increase the smoke flavor. 
Place the food on the correct cooking grids and with the proper temperature. Ensure the grill is on "high" if you want the best sear results. Also, searing is crucial if you're going to lock in the juices in your food, for the best flavor.
Once you sear the meat for an average of 3 minutes on each side, reduce the temperature to complete the cooking process.
Using the correct cooking grids will provide optimal versatility when grilled. You will find it easy to grill steaks, pork chops, breasts, or hamburgers. More so, you will be able to sear the meats over the ribbed sides at high temperatures. Any delicate foods such as seafood and vegetables will be easy to cook at low temperatures. You can complete these procedures with three burners independently, so ensure you are creative with the process. 
A secondary cooking surface works better than being just a warming rack. It's exceptional for preparing delicate items such as sausages, vegetables, fish, and more. You will find it easy to use the grill with the intense heat.
Never cook over an unlit infrared burner. The drippings from the heater could cause the burner to crack when the fire relights. Ensure you use a drip pan to safeguard the unlit burner during the cooking process. A warranty does not always protect any burner failure that occurs over an unlit or unprotect burner.
How Do Infrared Grills Work?
https://www.youtube.com/watch?v=W9bQK7gPX1Y
Infrared radiation is part of the electromagnetic spectrum, and it's also invisible to the naked eye. You can't see or feel this energy at short wavelengths, such as with your infrared remote. That said, at longer wavelengths, you can feel this type of energy in heat. When you walk bare feet on the floor outdoors, the heat you feel is infrared radiation produced from the sun.
When it comes to grilling, that is all there is to infrared heat – the heat waves produced by a hot object, which is heat by propane or natural gas. Usually, the hot component in an infrared grill is a piece of glass, ceramic, or steel – with a gas section underneath.
Thus, the critical difference between the conventional and infrared grilling is that, traditional grill occurs through heat moving through air. The heat then works for cooking the food, whereas infrared grills won't make hot air. They will just produce heat, and these grills can also provide much higher amounts of heat to the food. It's a much more effective grilling approach compared to air, which is exceptionally nonconductive.
As such, this is why grills such as the Char-Broil TRU infrared grill can produce temperatures of as much as 1000 F. This is exceptional when compared to the 550F or so, you probably get from the traditional grill. Furthermore, it might only require two or three minutes for the grills to start producing such temperatures. Such a unique structure saves lots of time thanks to preheating procedures.
Plus, infrared grills tend to be much hotter and efficient when in use. As such, they cook much faster than the traditional gas grill.
Advantage – Infrared Grills Cook Food Fast
Due to their ability to reach ultra-high temperature fast, infrared grills are perfect for cooking meals. For some types of grilling, being efficient can be vital. The most notable example would be when preparing steak.
The key to preparing a steak is to cook as fast as possible and to use high heat. The hotter and quicker, the better your results. The main reason for this is that steaks get tough and longer, as they spend more time with the heated surface. Thus, your aim when cooking would be to ensure you sear the outside to produce a flavorful brown crust. This way, the interior of the meat remains juicy and tender – perfect for grilled meals. 
Capable of reaching temperatures of as much as 1,000F, cooking with infrared grills is highly convenient. You might only need a minute to cook your food at each side, and even less for small cuts such as stake. Another benefit of infrared grills is that they are less prone to flare-ups. This is because the juices that drip from the food will instantly vaporize when it makes contact with the cooking surface. 
Finally
Grilling is perhaps one of the best ways you can use to prepare your favorite meals. Usually, a good grill is a cooking resource with many different components and cooking surface. In this guide, we have for you the Char-Broil Tru infrared review. When you have this grill, cooking your steaks will become a fast and straightforward process. It's a grill with all the features you need to grill your meats, vegetables, sauces, and more like a pro!
When using a grill, it's important to practice caution. Plus, it's good to learn how to clean your infrared grill after the cooking process.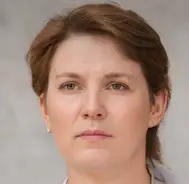 Latest posts by Leah Greenstein
(see all)