Key lime cream pie is one of the perfect desserts for any time of the day. It's a sweet dish full of flavorful ingredients. A combination of cracker crumbs, butter, milk, and cream makes it just mouth-watering.
Well, it's your day today! Because we've covered the recipe for your favorite dish! Keep reading to know in detail.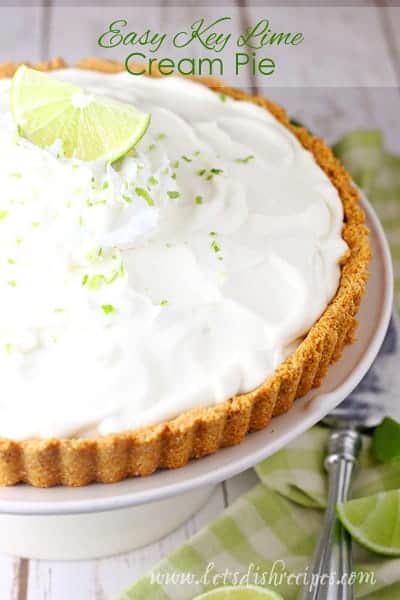 Yields: 12 servings
Preparing Time: 40 minutes
Chilling Time: 15 minutes
Total Time: 55 minutes
Nutrition Facts
| | |
| --- | --- |
| Calories | 760 |
| Fat | 32g |
| Saturated Fat | 18g |
| Cholesterol | 150mg |
| Sodium | 500mg |
| Potassium | 0mg |
| Carbohydrates | 110g |
| Dietary Fiber | 1g |
| Sugar | 83g |
| Protein | 9g |
Ingredient List
1 ½ cups of graham cracker crumbs
5 tablespoons of melted butter
¼ cup and 2 tablespoons of sugar, divided
1, which is 14 oz. can of milk, sweetened and condensed
½ cup of key lime juice
1 ½ cups of heavy cream
Direction To Cook The Dish
We tried to divide the recipe into 3 main steps. So that it becomes easier for you! Keep reading to know about the steps.
Step 1: Combining The Ingredients
Preheat oven to 350 degrees Fahrenheit. In a mixing bowl, toss 2 tablespoons of sugar, graham cracker crumbs, and melted butter.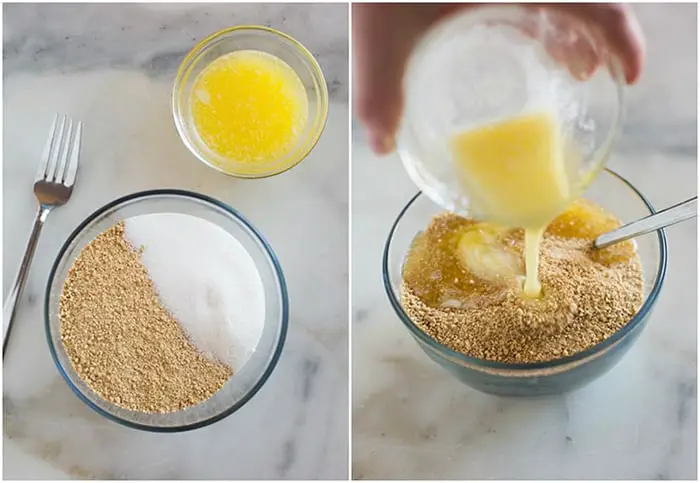 Bake for 7 to 10 minutes. It will gradually turn golden brown. Then set aside to cool completely.
Step 2: Preparing The Milk And Cream Mixture
In a mixing bowl, pour the condensed milk. Add key lime juice gradually using an electric mixer. The mixture would be smooth and thickened.
With an electric mixer, whip the cream and 1/4 cup of sugar. Do it until firm peaks form in a separate basin. Combine the key lime mixture and the whipped cream in a large mixing basin.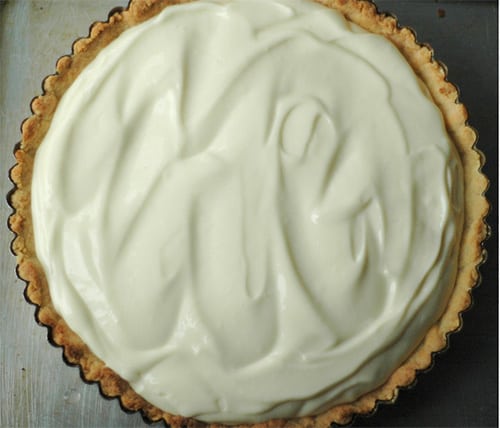 Step 3: Finishing The Dish
Fill the crust with the filling. Cover it now. Chill for a minimum of an hour. You will see it's completely set. Add lime zest to the filling and serve. Finally, your dish is ready. Now you can enjoy this yummy item.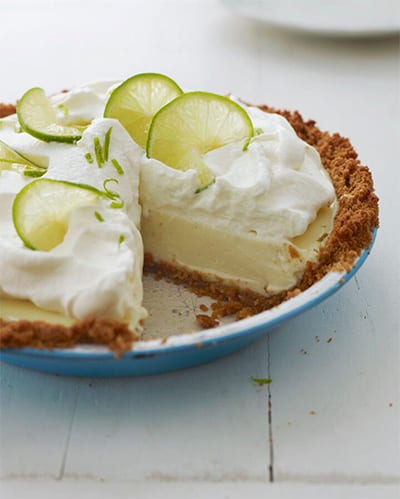 A Few Important Tips
Although the recipe is covered very simply, you might still require some tips. So, a few tips have been given below.
Is It Okay If I Use Regular Lime Instead Of Key Lime?
Key limes are tropical fruits that thrive in warm climates. Yes, You can use them in any recipe that calls for regular limes. But they're especially good in sweetened desserts. 
Can I Make It Lactose-Free? If Yes, Then How?
Well, soy milk powder is one of the alternatives. Some people have also reported success with dairy-free coconut milk powder. Yes, it is truly instant. You need 5 simple ingredients and 5 minutes. Additionally, a blender is also required to make dairy-free sweetened condensed milk.
How To Thicken Key Lime Pie?
Combine non-dairy whipped topping and condensed milk with a wire whisk. Slowly drizzle in the juice, mixing as you go. The juice will create a chemical reaction, which will thicken the mixture.
What Do I Do If My Key Lime Pie Doesn't Set?
A key lime pie often crumbles when sliced. Even with the inclusion of lime juice to help the protein coagulation firm up the filling. A brief bake at 325°F (163°C) solves the problem totally. The proteins will firm up just enough to ensure that each slice has neat edges.
Can Key Lime Pie Make Me Sick?
Key lime pie being under-cooked has always been dangerous due to Salmonella. Salmonella is a bacterial strain that can be found in raw eggs. Over the previous three years, it has steadily increased. It's also been implicated in recent food-borne illness outbreaks.
What Can I Drink with Key Lime Pie?
You can drink a Tropical vodka cooler with it. The cooler is a light mix of tropical liquids with a sprinkling of delicious brown sugar. This incredibly refreshing cocktail is ideal for a summer breakfast. It goes great with a slice of Key Lime Pie for dessert.
This is one of the perfect dishes to be enjoyed at home or outside. You can prepare the dish easily. Don't forget to try out our recipe and post your pictures for us to see.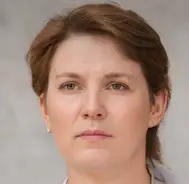 Latest posts by Leah Greenstein
(see all)