Similar to most foods, meat is tasty when served fresh. While no one wants to be wasteful, there is no need for risking consuming spoiled meat. When the beef has undergone grounding procedures, it can sometimes be difficult to tell. 
We take a look at an important question you might have asked in the past. "What does ground turkey smell like?"
Raw fresh turkey and suitable for consumption shouldn't have any smell. Even though odor is a warning that the meat has expired, you still have to check further. Nasty smells originate because of microbes that develop because of expired food.
What are the Factors that Affect the Smell of Ground Turkey Meat?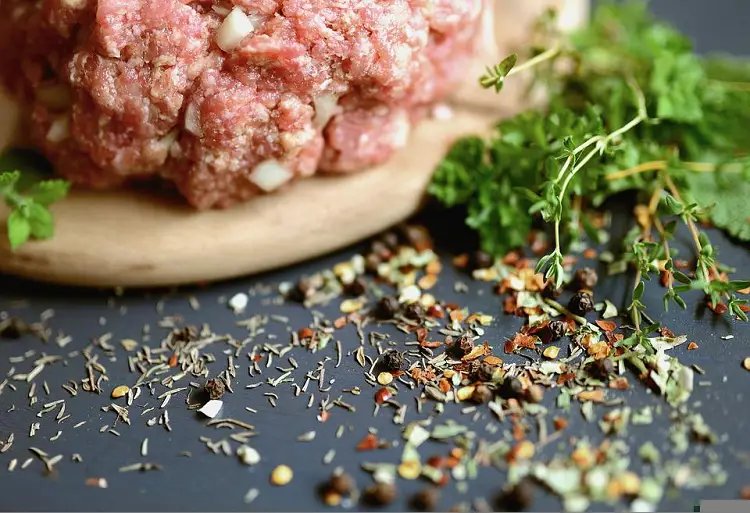 So, why does my ground turkey smell like rotten eggs? Usually, the presence of smells in these meats could be due to various reasons. While carnivores find these smells irresistible, people might find them repulsive. 
Researchers have also shown that a sense of repulsion due to smelly meat could be an instinctual phenomenon. Its main aim could be to help show the body that a particular food item is no longer fit for consumption. 
While ground turkey meat might have a normal smell, experts suggest that some harmful bacteria don't produce any odor. It's crucial that everyone performs other practical safety checks for healthy meat consumption.
You might also come across the dreaded ground turkey that smells bad but is'not expired. What do you at this point? Well, we have identified two key tests for solving this issue.
How to Tell if Ground Turkey is Bad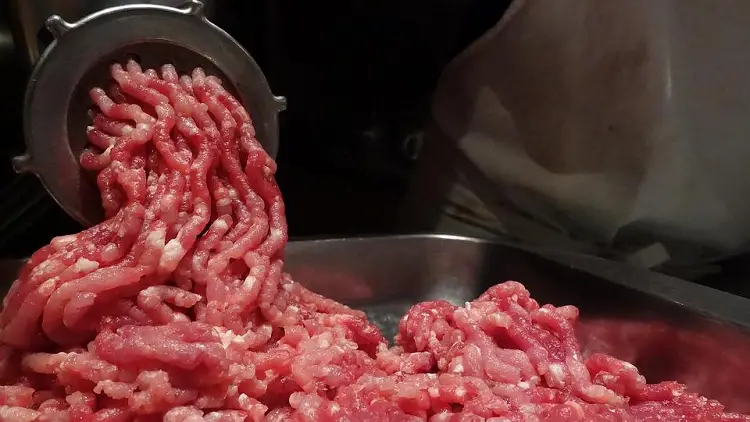 It's easy to determine when ground poultry has gone bad. It can go bad even before turning brown, which is why it's best to consume it immediately. Meat from birds like turkey often lasts for up to three days in the fridge.
Technique #1. Smell Test 
Thus, it's crucial for you to sniff the meat and be keen on the presence of any slimy residue during the preparation process. Information like the best sell-by dates are also confusing. So, cooks should perform DIY assessments before determining whether a particular meat type is fresh. Even if you keep the ground turkey in the fridge for 7 days, it shouldn't have any unusual smells. That is if you store your ground meat the right way.
Technique #2. Appearance Test 
The other technique involves checking the appearance of the meat. It should have a varied shade of red or pink (the slight discoloration is normal!). Any meat you store in plastic bags that ballon out could strongly indicate that the meat has gone bad.
Expect ground turkey or chicken to have a light pink appearance. Some of it might also lack a smell completely. Like raw beef, raw poultry might turn slightly brown or gray over time. However, the color contrast might not be as obvious as expected. 
How to Tell if Cooked Ground Meat is Bad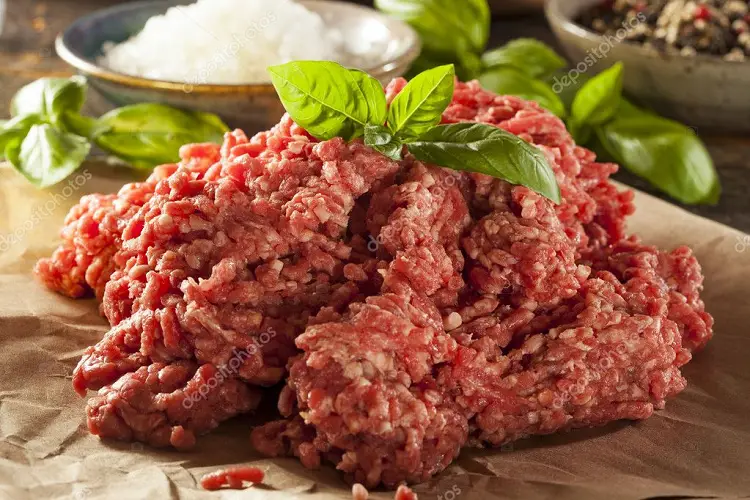 Source: Depositphotos.
Meat prepping is becoming more popular as cooks worldwide are savvier about meal alternatives. 
However, preparing a large batch of ground meat, be ready to use it fast. Cooked ground meat, especially the type that doesn't contain extensive preservatives, can last up to two days.
Again, you also have to use the tests we have outlined above. Why? You never know when cooked meat could have gone bad. 
When cooking ground meat, ensure you maintain the correct internal temperatures. The USDA recommends cooking temperatures up to 180 degrees Fahrenheit for ground meat such as turkey. 
How To Stop Ground Turkey From Going Bad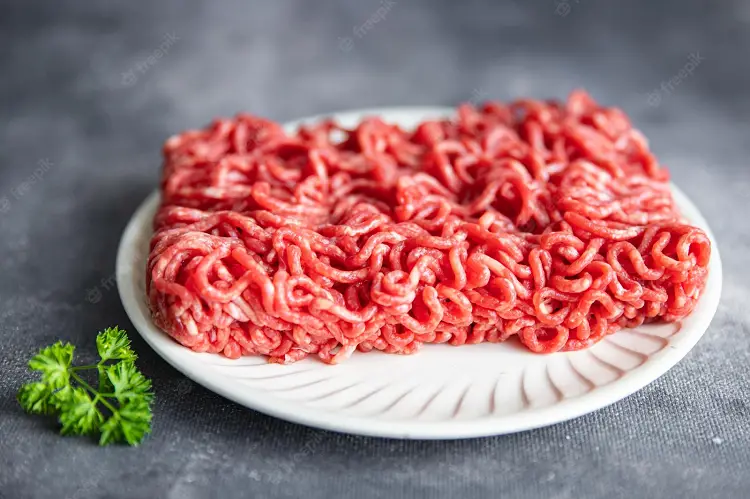 The two key factors that increase the likelihood of ground turkey going bad to include air exposure and overly warm temperatures. You should also never leave the meat at room temperature unless you want to cook it in the next few hours. 
Here are the only methods we know for stopping ground turkey from going bad:
Fridge. It's possible to store ground turkey in a fridge for up to two days. If you are going to eat during this timeframe, ensure you do so when the meat is in a frozen state.
Freezer. Ground turkey will maintain its consistency and flavor for up to 16 months when stored in a freezer. You can also safely freeze the meat for longer, but this can compromise its taste and quality. 
PRO TIP! The best way to store your ground turkey is to use an airtight container. Ensure you also double-wrap it for freezing to avoid the freezer burn issue. 
How Do I Securely Handle Freshly Ground Turkey?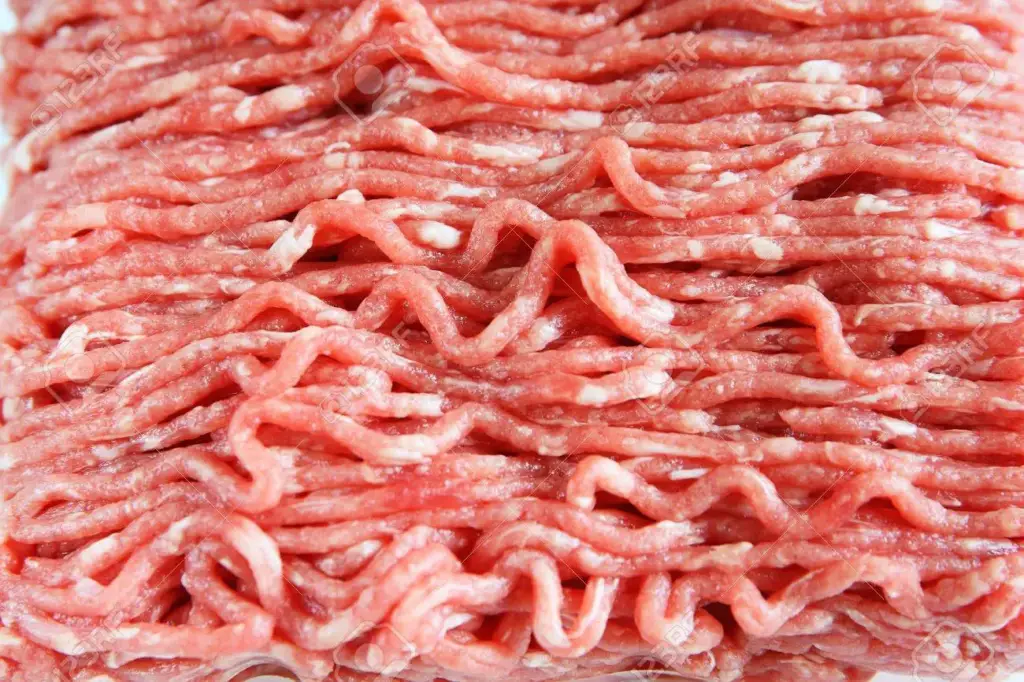 You aren't alone if you have struggled correctly handling ground turkey (or any other meat type for that matter.). For some, the scent can make you uncomfortable. For some, the threat of contaminating the meat is also significant. 
But, this beef still makes up for an excellent cooking ingredient. So, it's worth trying to overcome your aversion to it (ground turkey recipes are "AMAZING!").
Here are the tips we recommend for using ground turkey correctly:
Avoid cross-contaminating your meat during preparation. Use clean surfaces and utensils at all times. Doing this helps reduce the risk of contaminating the meat.
Ensure you clean your hands. Wear a clean pair of gloves before handling the uncooked meat. You can also prevent bacteria from spreading to other meats. Use separate utensils and a chopping board for the best results.
Once you are through working the ground turkey, clean your work area. Also, try and clean any other resources you might have used in this process.
Ensure you clean the shelf in your fridge where you will store the meat. Also, ensure you store the meat in a well-sealed container. 
Items You Need for Handling Ground Turkey
How To Tell If Ground Turkey Kept In The Refrigerator Is Bad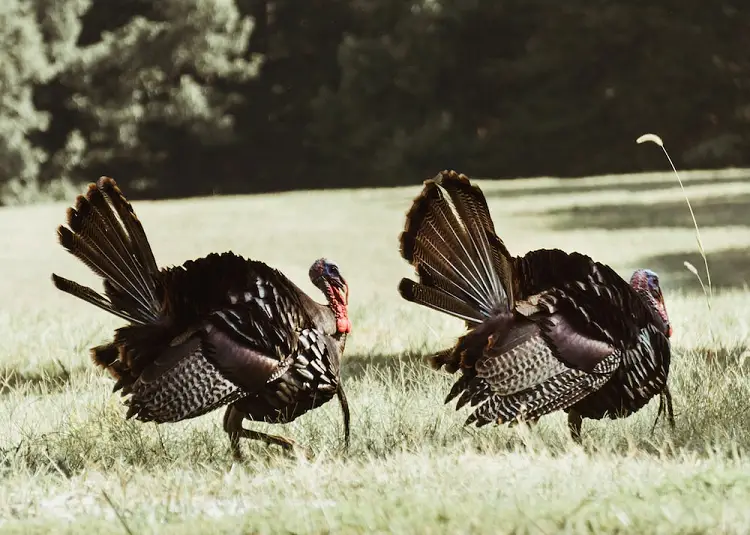 There are various steps in telling whether ground turkey in the fridge has gone bad including
Remove the meat from the refrigerator and sealing or container.
Set it on a flat surface for inspection. Ensure the surface you use is clean and doesn't have any food remnants (contamination sources major!).
Perform the eye test. Check the meat for any slime, and discoloration.
Perform the smell test. Check for ground turkey smells like fart issue.
If you plan on cooking the meat, keep track of its smell and appearance throughout the process.
More Info!: We found this video helpful for people who want to learn more about how to tell if ground turkey is bad after cooking.
Frequently Asked Questions
Is It Ok if Ground Turkey Has a Smell?
Yes, it's okay if ground turkey has a smell, because it could be the type that occurs naturally with meant products. However, be cautious about the small. Expect any overly sulfuric or rotten smell to indicate that the meat has gone bad. 
What Should Ground Turkey Smell Like Raw?
Freshly ground tike usually has a slightly meaty smell and a light pink hue. Similar to raw beef, ground turkey might sometimes develop a grayish or brown color as it ages over time. So, ensure that you sniff the meat and evaluate it for the presence of any unusual smells. 
Does Thawed Ground Turkey Have a Smell?
Yes, thawed ground turkey should have the same smell as raw turkey. You should be careful in detecting any rotten smells that can develop due to the presence of bacteria. Ensure you also thaw the ground turkey using the correct procedures.
How Can You Tell if Ground Turkey Is Spoiled?
There are various ways you can tell if ground turkey is spoiled. The first technique is to check the meat for a gray color, or moldy appearance. You should also try and check the meat for the presence of any slime or any other unusual characteristic.
Why Does Ground Turkey Smell Like Wet Dog?
The reason ground turkey smells like a wet dog is because of the unique breakdown of its ingredients. These can include ingredients like bones, meat, and various other meat cuts. The wet dog smell could also be because of the water presence.
Generally, the smell of freshly ground turkey should be slightly meat, and with a tinge of blood. You should be careful in handling the meat, and get the right resources to ensure the meat offers longevity.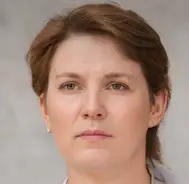 Latest posts by Leah Greenstein
(see all)