Weber Q1200 Best Stand Out Features
The compact grill weighs only 30.1 pounds
Can produce 8,500 BTU of heat on 189 sq inch cooking surface
Porcelain-enameled grates are durable and easy to clean
Electronic ignition for an easy start and infinite burner settings
What is Grilling?
food, either from below, the side, or above. It is a process that involves the use of direct radiant heat and is often used for cooking meat and vegetables. The food you want to grill cooks on an open wire grid otherwise referred to as the grill, or a cast-iron frying pan, referred to as the griddle.
The transfer of heat to the food occurs through radiation. When using a grill pan or griddle, heat transfer occurs through conduction. Another popular term for when heat for cooking comes from above is referred to as broiling. The best part about grilling is that it involves exposing food to heat levels of over 500 degrees Celsius. The grilled meat acquires a unique aroma and flavor through a process referred to as the Maillard reaction. 
When you have a good grill such as the Weber Q1200, you have a reliable cooking solution that can suit different applications.
What Types of Food Can You Grill On The Weber Q1200?
Beef
Hot dogs, hamburgers, and steak are some of the common foods that are cooked on grills. All beef products should be prepared using direct heat, and the grilling setting should be on a high. You can also turn down the heat slightly when preparing delicate meat, such as thin slices of beef or hot dogs. 
The steaks and burgers cooked to medium will take a close to 15 minutes. Thus, ensure that you keep track of the cooking process to ensure the best results. Also, ensure that the meat stays covered in foil for a few minutes before cutting it for consumption.
Chicken
Grilling chicken might require more time because it tends to have dense meat than most thinly cut meats. The chicken is easy to dry on a grill, and its best to cook slowly, which delivers tasty meat results. You can even customize the heat on your grill, such as the chicken cooks overnight, and you can marinate it with sauces.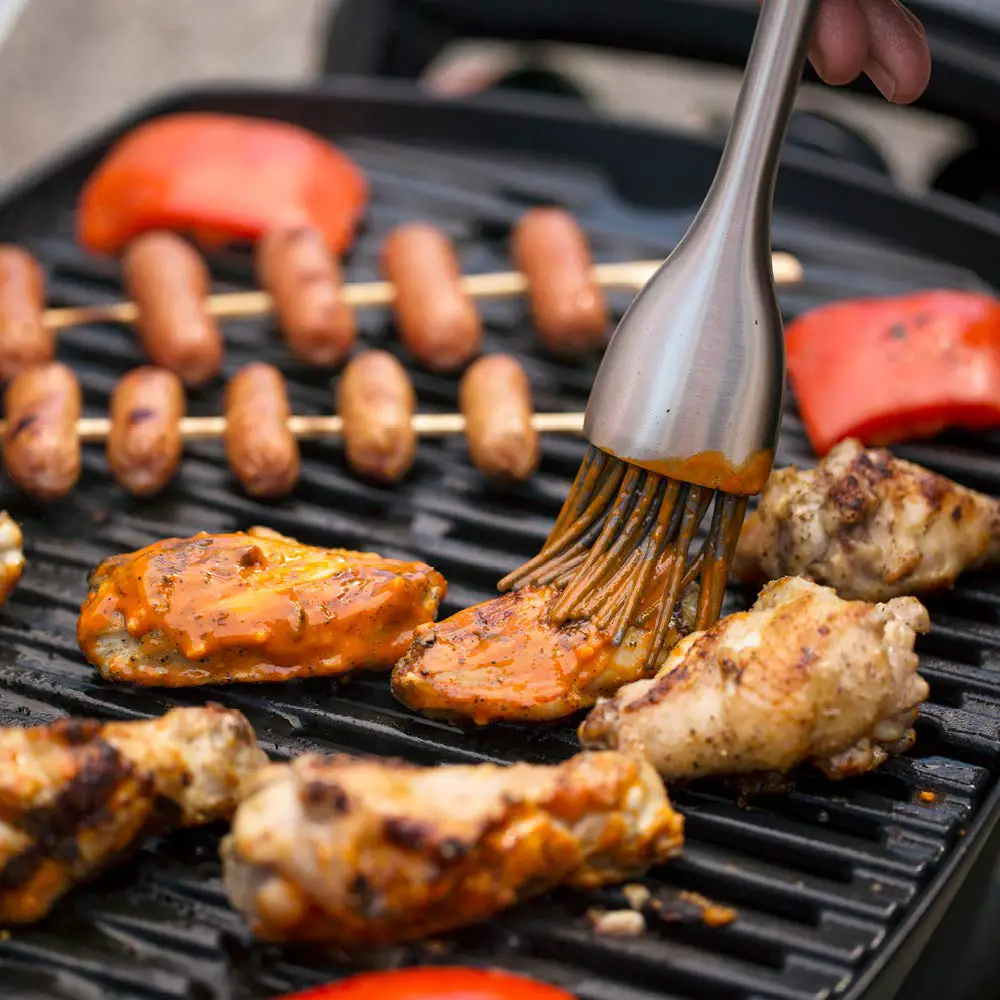 Pork
Grilling pork involves the same procedures involved in grilling beef. You will have to use direct heat to regulate the temperature to suit your needs. Pork chops cook fast, and depend on might require a few minutes to cook. Consider using a thermometer for cooking the meat. Cutting into your meat to check if it's well prepared can be messy. A thermometer will tell you if the meat is cooked correctly. Once the beef is ready, let sit for a few minutes to let it lock in the juices.
Features of the Weber Q1200 Grill
Heavy Duty Grill Design
At first glance, the Q1200 grill appears appealing and solid in structure. It has a sturdy design and also opens easily to provide access to a large cooking surface. The burners also heat up fast and are suitable for various types of grilling. The Weber brand has done well to make this unit to set up, while also being compact at the same time. However, don't let the small size of this unit fool you. It still packs a punch and can heat everything from briskets, bacon, to massive cuts of meat and even small turkeys.
Cook box and Shroud
You will also be pleased with the cook box that houses various components of this grill. These include the burner tubes, grease management system, and cooking grates. Made using cast aluminum, the cook box on this unit is durable, efficient, and needs minimal maintenance. Even more, this grill can withstand the heat required to grill delicate meals such as briskets. Furthermore, the shape of the box, along with the shroud, provides optimal circulation benefits. Such, a unique design is perfect regardless of whether you want to cook your meals using direct or indirect heat.
Cooking Grates
The Weber Q1200 grill also features three critical materials, which ensure that you get a grill with many benefits. It's a grill that is not only durable but also makes up for a stylish addition to any kitchen countertop. These materials include porcelain enameled cast iron and porcelain enameled steel. Each of these materials will heat your food evenly, and you will never experience any issues such as cold spots during the cooking process. The inclusion of stainless-steel rod cooking grates will sear your meats to perfection. Also, the grill holds heat well, and cleaning up is a simple process. The porcelain materials on this grill provide optimal heat retention and are also perfect for meal preparation applications
Burner Tubes
The burners on this unit are made using high quality stainless steel, which can withstand the water usually found in natural or propane gas. Furthermore, the burner tubes are made using single pieces of steel with no welds, thus making them sturdy and resistant to burning. You will also appreciate that the tubes are easy to clean using a non-abrasive brush. The weber brand has also done well to ensure the burners will provide optimal heat across the cooking grate. All these features take things to the next level with infinite control settings, to make it easy to fine-tune heat levels.
Grease Management
When juices come drip off from the meat drip down to the grease management system. This grill features a grease management system with an angled grease tray and catch pan. The grease tray sits under the cook box, a safe distance from the burner tubes. The tray will work to stop the grease from catching fire, which can be dangerous during the cooking process. On top of that, the tray slides out easily of the cabinet for convenient cleaning, and removing the catch pan is also simple. When it starts to fill, you can remove the disposable drip pan, toss it in the trash, and replace it with a new one. 
Notice how sturdy the shroud feels as it opens smoothly on its hinges? See how the burners roar to life on the very first try? Delighted by how simple it is to achieve a mouthwatering meal every time? It's no accident. Weber spends countless hours perfecting the grilling systems on its gas grills, assuring easy assembly, an evenly heated cooking surface, and precision controls so you can tone things down or up to the perfect heat level for direct or indirect cooking.
The Good
Heavy duty grill design offers longevity
Comes with a convenient grease management system
Large grill is suitable for preparing various types of meats
Sits stable on the multiple types of kitchen countertop surfaces
The Bad
Somewhat heavy to carry around alone
Small grill only ideal for 3 to 4 people
Overall
The Weber Q1200 review is an excellent place for you to start the process of searching for a grill for your needs. This compact grill provides a large surface area for cooking, and it sets up simple as well. Furthermore, the grill is also simple to clean, and it has a convenient grease management system for your needs.
This grill also sits stable on most kitchen countertop surfaces, and it has "cool touch" handles that never warm up during the cooking process. With this grill, you can be sure of enjoying the best briskets, pork chops, chicken, and more.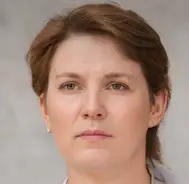 Latest posts by Leah Greenstein
(see all)