Summer is the best time to relax, we all can agree with it. S'mores bars will give you the nostalgia of summer days. 
Usually, s'more bars are made over a campfire when you're surrounded by friends and family. You can also give your children a treat. Heck, make it whenever you want, not just in summer. It's easy and you won't need much to do. 
The chocolatey taste, burnt marshmallows, what's not to love about the s'mores? 
Level: Easy
Serving Portion: 20 bars
Preparing Time: 10 minutes 
Cooking time: 2 minutes
Total time: 12 minutes
Nutritional Facts( Per bar):
| | |
| --- | --- |
| Calories  | 330.2 |
| Total Fat | 17g |
| Saturated Fat | 10g |
| Carbohydrate  | 44g |
| Protein | 2g |
Necessary Cooking Equipment
So what do you need to make the s'mores bars? Not much, other than regular equipment. Know that you'll need a-  
Ingredient List
3 tablespoons of unsalted butter
1 (12-oz.) package mini marshmallows
7 c. Golden Grahams cereal
3 Hershey's milk chocolate bars 
Step-by-Step Instruction For Making S'mores Bars-
S'mores bars are a really easy treat to make. Easy and definitely delicious. Kids love these bars.  
Are you all prepared with your equipment and ingredients? 
Let's get started!- 
Step 1:  Grease Your Pan
First, you need to grease your 9″-x-13″ pan. To properly grease your pan, rub a teaspoon of unsalted butter on the bottom and sides of your pan. Grease your pan with a brush if you want. 
Step 2: Melt The Marshmallows 
In a large pot, first, melt 3 tablespoons of butter in medium-low heat. Then add all except one cup of mini marshmallows. Stir the marshmallows until it's melted smoothly.
Step 3: Coat The Cereal With Marshmallows 
Remove the heat when the marshmallows are melted. Quickly add the golden graham cereal and mix the crackers with the melted marshmallows. Keep on stirring the cereal. To a point, melted marshmallows should glaze the cereal fully. 
Step 4: Add The Chocolate And Marshmallows
First, spray cooking spray on the pan. Then press the mixture of crackers and marshmallows on a pan.
Break the milk chocolates into pieces. Spread the chocolate pieces on the marshmallow-coated crackers. Add the remaining 1 cup of marshmallows on the top as well. 
Step 5: Heat The Broiler And Cook 
Put the pan inside the oven and heat up the broiler. Cook until the marshmallows look toasted. It should take 2 minutes. And your S'mores are almost ready! 
Let it sit for at least 30 mins before you slice into S'mores. You can slice it into 20 bars.
Boil the knife with clean water or blow torch the knife in between cutting the bars. That's how you'll get clean cuts.
These s'mores bars got to be a chocolate lover's favorite. This is the easiest way to make s'more bars. Now that you know the recipe, are you going to try it? Let us know. Take care and follow us for more recipes! 
FAQs
Making S'more bars is one of the easiest recipes you can follow. We understand, yet you might face some problems. So, check out the tips- 
What Can I Do If I Don't Like Dark Toasted Marshmallows? 
While toasting the marshmallows, cook them for 1-½ minutes instead of 2 minutes. You'll get the marshmallows you desire. 
What to Do If You Don't Want Your Chocolate to Melt during the Mixing Process? 
Freeze the chocolate the night before you're making the s'mores. That way the pieces of chocolates won't melt completely. 
What Can I Use Instead of Chocolate Chunks? 
You can use chocolate chips if you want as a substitute for the chocolates. 
Now that you know the perfect s'mores recipe, try it out. It's definitely going to be a family favorite.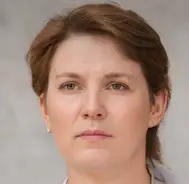 Latest posts by Leah Greenstein
(see all)