This crockpot pulled chicken recipe is easy to prepare. You just place everything in the slow without any special procedures required for the process. Its "fall of the bone" juicy and sumptuous. You can even serve it with some coconut coleslaw and crisp pickle chips.
The result – a sweet, savory, salty, and satisfying meal. You can even invite friends and family for the slow cooker, bbq chicken meals, and everyone will love them. The best part about this recipe is that it goes well with various condiments and side dishes!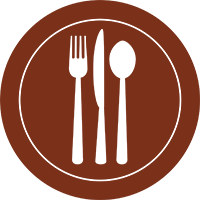 Ingredients for Slow Cooker Shredded Chicken
3lbs of boneless and skinless chicken breasts
1 cup of BBQ sauce
One freshly chopped onion
1 tbsp of Worcestershire sauce
2 tbsp of sugar
How to Make Crockpot BBQ Chicken
First, stir all the sauce ingredients in a six qt slow cooker.
Then, add some chicken to the meal, and turn it to coat. Cover it, and let it cook on the high setting for 3 hours. Once the process is complete in the crockpot, stir it to coat with some yummy sauce.
Remove the chicken and place it on a cutting bed. Then, shred it using two forks. Put the shredded chicken back in a crockpot, and stir it until it gets coated with the sauce.
Shredded Chicken Recipe Tips and Techniques
This recipe gives you the freedom to use chicken breasts, thighs, or a combination of either. All three options work exceptionally well, and you should expect the same cook time. It will also produce a sumptuous and tangy sauce result, to make it the perfect serving on a weeknight. Here is what you can expect from each cut of the chicken:
Boneless and skinless chicken breast – as you would expect when using a slow cooker, this chicken is juicy and soft, all thanks to the slow cooker. If you don't like tough meat, then this recipe is perfect for your needs. More so, the meat is also exceptionally lead, and also has a mild-mannered flavor.
Boneless and skinless chicken thighs – if you want a batch of shredded chicken that is flavourful and has a rich taste, then skinless and boneless thighs are ideal. Just like chicken breast, the meat is also tender, and even falls off the bone easily. That said, some pieces tend to be considerably thin.
Combination of thighs and chicken breasts. This one of the best variations of the recipe out there. The meat falls apart easily, and also has an excellent balance of thick and thin meat shreds. It also has a balanced and exceptionally flavourful taste, making it an excellent service on a weeknight.
Use A Mixer for Shredding
For the most convenient and straightforward approach to shred the chicken, get a stand mixer or a large bowl. Then, use an electric hand mixer, which may be an excellent alternative to using forks for the process.
Using a slow cooker means that meat cooks tender, and will transform into small shreds in just a few minutes. While the sauce will be retained in the slow cooker, it's still good if you use a splash guard to stop any splattering complications. Yes, this might mean a couple more dirty dishes, but it's an excellent way to convert this big batch of chicken into quality shreds.
Slow Cooker BBQ Chicken Variation 2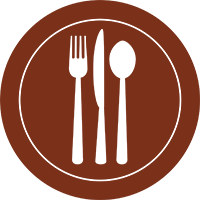 Ingredients
Slow Cooker BBQ Shredded Chicken
2 pounds of boneless and skinless chicken meat
One teaspoon of kosher salt
½ teaspoon of freshly chopped pepper
1 cup of barbecue sauce
Some freshly chopped scallions
Instructions
The first step is to flavor the chicken with some seasoning, along with some salt and pepper. Then, put in a 6 quart or large slow cooker, then add 1 cup of barbecue sauce. After that, stir to combine the meat, and add a flavourful taste. Cover the meat, and let it cook until the chicken cooks soft and tender. Let it cook for 5 hours on the low setting.
Once complete, transfer the chicken out of the sauce and place it in a bowl lift stand mixer that features a paddle attachment. Alternatively, you can use an electric hand mixer and a large container. Then, mix the meat at medium speed, until the chicken shreds entirely for a few seconds. After that, place the chicken in a slow cooker and add the remaining ½ cup of barbecue sauce.
Recipe Notes
Storage – leftovers will sit in the fridge or an airtight container for three months. Remember to keep the meat well sealed to avoid compromising it with the taste of other foods in your fridge.
Slow Cooker BBQ Chicken Variation 3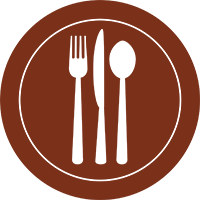 Ingredients
Four chicken leg quarters with the skin removed
1 cup of ketchup
¼ cup of orange juice
One freshly chopped garlic
½ cup of water
One freshly chopped chili
2 teaspoons of Worcestershire sauce
¼ cup of olive oil
Two tablespoons of cornstarch
Directions
Get a sharp knife, cut through the joint of each leg quarter, and divide it into two pieces. Then, put the chicken in a 4-qt slow cooker, until the cooking process completes.
Then, get a small bowl and mix some orange juice, brown sugar, parsley, oil, vinegar, ketchup, garlic salt. Once complete, pour it on the chicken. The next step is to let it cook when covered at low until the meat becomes soft. On average, this process might take 4-6 hours.
Remove the chicken and place it on a serving platter. Ensure that you keep the chicken warm to ensure it retains all the essential juices. Then, remove the fat from the cooking juices and transfer to a measuring cup. Once complete, transfer the juices to a small saucepan and let it boil thoroughly. Get a small bowl, mix some cornstarch with water until it becomes smooth.
Set it to boil, and stir it to help promote the flavoring process. Remember to cook the side dish until the mixture thickens. Then serve it with the chicken.
Tips for The Perfect Slow-Cooker BBQ chicken
The best meat to use for this recipe would be chicken breasts. Also, chicken thighs are great. It's a cooking technique that works great with other meats such as beef or pork.
The best way to complement the taste of this meat would be to use homemade bbq sauce. You can use some store-bought sauce if you don't have adequate time to prepare your rub.
This pulled chicken recipe is easy to double or triple to feed the entire family. More so, the chicken will stay fresh in the fridge for as long as one week. Also, you can freeze it for up to one month.
How to Serve Crockpot BBQ Chicken
This chicken recipe is exceptionally versatile, and you can serve it in various ways. The common methods include
Sandwiches – toast a bun, then add some of the bbq chicken. Also, add some additional toppings such as lettuce, tomato, bacon, or even coleslaw.
Main course – put a serving of the chicken on some mashed potatoes. Add some extra sauce and serve it with something such as corn on the cob.
Pasta – serve past with some bbq chicken along with ingredients such as cheese, green onions, and bacon.
Salad – prepare BBQ chicken salad, which makes up for a lighter dinner option. The ingredients might include lettuce, tomatoes, onions, and some boiled potatoes.
Soup – stir leftover chicken into some chili, or homemade sauce.
Best Side Dishes for Slow Cooker BBQ Chicken
Deviled Eggs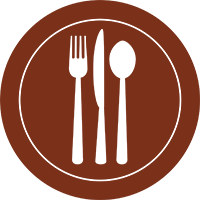 What Ingredients Do I Need For Deviled Eggs?
Hard-boiled eggs
Mayo
Butter. This is the super ingredient in this meal. We are going to cover why you need butter for this recipe.
Mustard. The best would be to use Dijon and yellow mustard.
Sweet pickle juice
Some sugar or some honey
Sea salt and freshly chopped pepper
Tabasco sauce
The Key Ingredient!
Believe it or not, butter is perhaps the most significant ingredient in this recipe. Just one tablespoon of delicious, sweet, pure, and cream butter is perfect for your needs.
Have you ever prepared deviled eggs with butter in the past? It's a sneaky ingredient, and it's not easy to perceive in the meal, except that it will make the eggs much creamier.
It's an exceptional ingredient for almost any type of meal. You just add a little bit, without being overwhelming.
Aside from complementing deviled eggs with some butter, you could also appreciate when the eggs are sweeter than usual. To achieve this goal, consider adding some sweet pickle juice, or some honey.
Also, sweetened devils eggs are becoming increasingly popular in Europe, and you can never go wrong with this outstanding but straightforward recipe. You can also top the eggs off with some bacon, and sliced pickles. Some paprika would also go well with the eggs.
How Far in Advance Can I Prepare Deviled Eggs
For the best results, it would be convenient if you could assemble the deviled eggs a few hours in advance. If you would like to make them a day in advance, you can prepare them using a simple process. You just boil, cut, and remove the yolks from the whites. Then, make the filling and keep the eggs in separate containers. When you are ready to prepare this recipe, give the filling a simple stir, and all the ingredients should be easily assembled.
Instructions for How to Hard Boil Eggs
Put eggs in a big saucepan and cover it with some water
Then, transfer it to a stovetop with some high heat, and ensure the water boils
Boil for sixty seconds, and cover the meal with a lid. After that, remove it from the heat and let it sit for a few minutes, before and drain it
Peel the eggs and place them aside.
How to Make Deviled Eggs
Cut the eggs half in length
After that, remove the yolks, and transfer the eggs to a medium-sized bowl
Add some butter, mustard, pickle juice, pepper, and tabasco sauce. Consider using a form to help mash the ingredients
Once complete, use a spoon to add filling to each egg white. Then, sprinkle it with some paprika and bacon.
The final step is to serve, and some sweet gherkin pickle to the meal.
Broccoli Salad
Tips for Preparing the Best Broccoli Salad
Broccoli salad is easy to prepare, but there are a few essential tips you should consider to achieve the best results.
Notes on Using Cheese
When getting cheese for the broccoli salad, consider going for the types that have a thicker shred. Also, consider buying extra sharp or sharp cheddar, and keep away from the finely shredded types. If you are feeling overly ambitious, you can also get a block of cheese and shred it DIY. More so, another option would be to cut the cheese into small cubes, which is also convenient.
Broccoli: To Blanch or Not to Blanch
It's not recommended for you to blanch broccoli when you want to prepare the salad, because it might be inconvenient if you are busy. That said, if you prefer this approach, its easy. Get a pot of salted water and let it boil. Then, blanch the broccoli for longer than one minute. Once complete, drain and rinse the broccoli in some water to ensure it does not overcook. Ensure you dry the broccoli thoroughly before you proceed.
You can also purchase pre-cut florets, but it may also be affordable to get a few heads of broccoli and cut them DIY. The recipe might require two heads of broccoli to prepare, but the mileage may vary based on the size of broccoli available.
For the Ideal Taste – Let It Sit
Even if easy broccoli salad can be served right away, it would be much better to let it sit in the fridge for a few hours. This process will help ensure all the flavors meld for the best results. Also, you will be pleased to know that you can prepare broccoli as many as three days in advance.
How to Lighten Up Broccoli Salad
Broccoli salad is perhaps one of the most delicious side dishes you can consider for slow cooker bbq chicken. More so, there are several adjustments you can make to improve the taste and nutritional content of the meal. They include:
Instead of using the conventional mayo, use the types that are made using olive oil. It's good to be picky on the kind of may you use, especially if you can stand the taste of reduced fat. The best approach would be to use olive oil mayo in the broccoli salad recipe. It will provide the same type of creaminess flavor, while also helping you save a few calories.
Using pre-cooked bacon will also go a long way in saving time, calories, and fat. Ensure that you use a real bacon piece, not the generic types on the market. Usually, you will find them in the salad dressing aisle and ensure its "real" bacon. Plus, you will find that this type of bacon is best for the moisture produced from broccoli salad.
Remember that broccoli salad is an indulgent side dish, which you can complement with various types of ingredients.
Corn Salad
How Do I Cook Corn for Corn Salad?
Preparing fresh corn for this recipe might require a few minutes. The first step is removing the husks for the corn, and place each cob into some boiling water. You can also complement the taste of the corn by adding sea salt, seasoning, and pepper to the boiling water.
Let the corn cook for a few minutes before you remove it and place it in a bowl. Alternatively, you could use a strainer or running cold water to help regulate the cooking process.
The next step is to cut the corn off the cob, and ensure that you cut as close to the cob as possible.
Can I Use Frozen Corn for Corn Salad?
The best approach to prepare slow bbq chicken is to use fresh corn. More so, frozen also works excellent. The recipe will need an average of 4-5 hours of frozen corn, and you can also use some sweet yellow corn for this process.
Once you combine the corn with some chopped veggies, the next step is to get some olive oil and vinegar-based salad.
You can also use red wine to work in this recipe. That said, if you only have white wine in your hands, you can substitute it with another product. Also, even if you may not have tried this corn salad with other types, other vinegars will work equally.
Plus, you can serve the corn salad immediately after mixing it with all ingredients and dressing. Also, if possible, it's recommended that you cover and place it in the fridge for a few minutes to let the flavor blend.
Moreover, you can prepare the salad up to one day in advance before serving it. You won't have to prepare it that much before the avocado is ripe, and starts to turn brown. Always ensure that you let the ingredients in your recipe stir before you serve. This is because the dressing tends to settle at the bottom of a bowl, which can be a significant issue.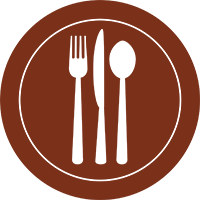 Ingredients
Four ears corn on the cob with 4 cups frozen
One diced avocado
1 pint of cherry tomatoes halved
½ finely chopped onion
One jalapeno with the seeds removed and finely diced
¼ cup of finely chopped cilantro
Dressing
½ cup of additional olive oil
Two tablespoons of red wine and vinegar
Two tablespoons of lime juice
½ teaspoon of salt
¼ teaspoon of garlic powder
Instructions
When using fresh corn, ensure you remove the husks and let a large pot of water boil
Then, carefully drop the corn in the boiling water and cook for a few minutes. Then, remove it from the water and rinse the cold water immediately.
Then, cut the corn from the cob, and ensure that you cut as close as possible to the corn. After that, transfer the kernels to a large bowl and place it in your container.
The next step is to add some chopped avocado, jalapeno, cilantro, and continue stirring.
Using a separate bowl, make the dressing by whisking the olive oil, lime juice, vinegar, salt, garlic, and pepper.
Next, power some dressing evenly over the corn salad ingredients and toss it well to combine.
For the best results, cover the corn salad and freeze it for one hour before serving. Be sure to stir the ingredients correctly before you serve.
Best Sauces for Slow Cooker BBQ Chicken
Slow Cooker Chicken BBQ Garlic Sauce
Sumptuous yet straightforward, BBQ sauce is easy to prepare, and filled with lots of flavor. It's the perfect way to experience the nostalgia of childhood recipes and summer evenings enjoying meals with friends.
While there are many ready made barbecue sauces on grocery stores today, many have artificial additives. These might include sugar, preservatives, and more, which may not necessarily be healthy for your needs. If you find it challenging to find the ideal barbecue sauce for your chicken, consider it easy to make the recipe.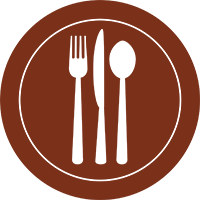 Ingredients
1 cup of ketchup
½ cup of white vinegar
One tablespoon of paprika
One tablespoon of freshly chopped chili
1 teaspoon of freshly chopped garlic
¼ teaspoon of cayenne powder
Steps to Prepare
Collect the ingredients
Mix the ingredients by using a medium saucepan. Then, let the mixture simmer for a few minutes
Remove it from the heat, and let it cool completely before serving
Store it in a covered container in the fridge for a few days
Use it with your favorite barbecue chicken recipe and enjoy
Tips
Sugar can burn easily when exposed to excessive temperatures. Thus, practice caution and be mindful when you want to prepare ingredients on the stove.
The right to apply barbecue sauce to chicken is a few minutes before it's ready. Using this approach ensures the sauce has adequate heat to caramelize and that it won't scorch. Most cooks might baste their meat too early, which might compromise the taste of the sauce. Other cooks might add the sauce after the food is off from the grill. This means the sauce won't get adequate time to penetrate the meat.
Cornell's Sauce
Cornell`s sauce is perhaps one of the most famous sauces today. Made at Cornell University`s Farm Home Extension in the 1950, the sauce has been a common additive to most BBQ chicken recipes today. The sauce was developed as a method for improving the consumption of chicken, and to help farmers develop a unique way to complement DIY recipes.
The Professor opened a food stand at Syracuse State Fair to help spread the sauce and serve New York residents with tasty meals. Over the past six decades, the shop has sold well over a million bbq chickens. More so, the professor is also known for publishing several recipes that are used all around the world for bbq recipes.
The unique aspect of this sauce is the inclusion of the egg ingredient. When mixed with some olive and vinegar, the oil sticks exceptionally to the chicken. Thus, it can penetrate the meat and skin to ensure the meat is tender and has a unique flavor. Try this sauce next time you have prepared slow cooker bbq chicken.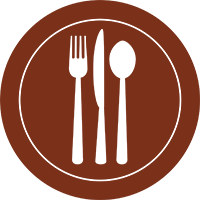 Ingredients
1 cup of apple cider vinegar
1 cup of vegetable oil
Two tablespoons of salt
One egg
One freshly chopped chili
Steps to Prepare It
Collect the ingredients
Then, put all the ingredients in a blender, and grind until it forms a paste
Use it to marinate or baste the bbq chicken
You can prepare the sauce three days in advance, and store it in an airtight container in the fridge
Raw Egg Warning
Consuming raw and lightly cooked eggs poses health risk issues, and you should ensure it cooks correctly.
Tips
While sauce contains raw egg, large amounts of vinegar works well to kill bacteria that might be present. More so, ensure that you use the sauce as required, especially during the basting process. Then, discard any remaining sauce, since the raw chicken can compromise the taste of the sauce.
You can use this sauce in two ways, either as a basting or marinating sauce. If you want to marinate, soak the chicken in the sauce for 1 or 2 hours. Alternatively, you can use the sauce to baste as you cook. Plus, you can use a combination approach, whereby you just marinate ½ cup of the sauce, and then use the remaining amount to baste. If you opt to baste, stop the process during the last few minutes of the cooking process. Also, since the sauce might contain raw egg, this will ensure the sauce cooks correctly by the time you finish grilling.
Apple Flavoured BBQ Sauce
Are you looking for a different kind of sauce for your slow cooker bbq chicken? Then, consider this flavored applesauce, which goes well with pork ribs or chicken.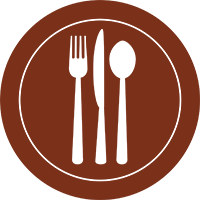 Ingredients
1 cup of ketchup
½ bowl of apples peeled and grated
1/3 cup of apple juice
1/3 cup of soy sauce
One freshly chopped onion and grated
Two freshly chopped chilies
1 freshly chopped garlic
Steps to Prepare It
Combine all the ingredients in a medium saucepan and let it boil
Reduce the heat to low, and then let the mixture simmer for a few minutes. Ensure that you keep track of the sauce, so that it won't burn
Remove the sauce from the heat, and let it cool for a few minutes before serving
You can store the sauce in a plastic container in the fridge for as many as seven days
Homemade BBQ Sauce for BBQ Chicken
Preparing this homemade bbq sauce is simple. You will need the following ingredients:
Tomato sauce – consider getting one can of plain tomato paste, or freshly blended tomatoes
Apple cider vinegar – you add it to help add some "tanginess" to the sauce
Honey – the taste of honey is much better than using natural sweeteners for bbq sauces. That said, you can also use some maple syrup or brown sugar
Tomato paste – use some tomato paste to help improve the flavor of the sauce
Molasses – it's an essential ingredient in any Kansas City bbq sauce
Worcestershire sauce – this sauce is famous among almost all types of bbq meat recipes out there
Liquid smoke – this will impact those smoky notes you need for meat
Spices – a combination of smoked paprika, freshly chopped pepper, onions, and salt would be ideal. Also, a few pinches of cayenne would be perfect for helping give the sauce a genuine taste.
How to Make BBQ Sauce
This bbq sauce recipe could be more comfortable to prepare. The steps involved include:
Combine the ingredients – stir every ingredient in a saucepan
Simmer – then, bring the sauce to a simmer, and let it do so for an average of 20 minutes, or until the sauce thickens
Serve – that's all there is to it. The sauce is ready to go, and you can use it with your favorite recipes
Tips to Consider When Preparing The Best Sauce for Slow Cooker Chicken
A good sauce can help save your backyard from issues such as chard chicken, to wings that taste so good, you could sell them at a restaurant. The problem with most store-bought sauce is that they are not well prepared. The best part about consuming slow cooker bbq chicken, is to have the correct sauce for the meal.
If you want to elevate your barbecue's results, consider preparing your sauce DIY. Thankfully, it's not only easy, but you might already have the correct tools at hand.
Let Us Break It Down
The best way to make a simple bbq sauce is to start with a tomato base, which makes it easy to come up with a unique mix of flavors. The ideal mixture of flavors depends on various factors, including your taste preferences. But at its most basic, here is the formula you should consider:
The Base
If you want to prepare the ideal DIY sauce for your barbecue sauce, consider starting the meal with some garlic and onions. You will need a medium-sized saucepan and heat it slowly. The goal is to ensure the pan gets a golden-brown color. Once the scent becomes intoxication, the next step is to ensure that you deglaze the pan. You should use beer rather than water to provide a better flavor. For those who want to take things further, consider using some wine or whiskey, with Jack Daniels being an excellent example. That said, ensure you add the spirit with caution, as you ensure your clothes and face are away from the pan when you add the alcohol.
Once the deglazing on the pan reduces, you should add the tomato-rich base you had prepared initially. Use tomato paste or freshly chopped tomatoes that you make in a blender. Then, add some sweet, spicy, smokey and acidic flavors, then let it simmer for a few minutes. Ensure the sauce has the correct density, such that you can coat the back of a wooden spoon without sliding off unnecessarily.
The Sweet
The sweetness of your sauce all boils down to your specific taste preferences. You should note that sweeteners with a depth of flavor, are better than granulated sugars. Consider using products such as molasses, maple syrup, or dark brown sugar – for their exceptional tastes. Also, for those who like to baste meat on grills with a sauce, consider reducing the amount of sweetener you use. The higher the sugar content, the faster it will burn, which might make your sauce taste bitter.
The Spicy
Do you want to turn on the heat in your sauce? Well, there are several options you can consider. For instance, using red pepper flakes is best, especially for the texture they bring to the sauce. Also, if you prefer a smoother and silkier texture, consider a liquid, or vinegar-based sauce such as tabasco. For those who prefer a straight hit of chili to the jugular, consider products such as cayenne.
The Smoky
Smoked paprika is the ideal addition to your homemade sauce. While nothing can replace the intense smoky flavors that come over hours of cooking over wood, it's a suitable hack for your backyard grill. Also, consider using a chipotle or smoked salt to help improve the flavors of the sauce.
The Acidic/Astringent
This is perhaps the most elusive of all the flavors. Remember that a good sauce requires a sharp and tangy note, which cuts through the cue's fatty texture. Adding some apple vinegar cider is an excellent choice for this type of sauce. Plus, you can also use any kind of vinegar you use to adding to your sauce recipes.
The Salty
There is no sense in preparing sauce without seasoning, as it's a crucial aspect of the taste. For instance, using high-quality kosher salt will take the quality of your slow cooker bbq chicken sauce to a whole new level. But why stop there? You may also like to add some Worcestershire sauce, for a result that is both salty and tangy. Even more, Teriyaki or soy sauce also imparts a glossy and deep color to the sauce – perfect for bbq chicken.
The Hack
A significant number of cooks won't prepare their sauces from scratch. In most cases, they might just use some store-bought products such as  Smith & Wollensky or Stubb's sauce, which has a garlic or onion base. The best part about using the sauce is that it helps improve the other flavors. How is this possible? These are sauces that have rich histories, and so are their ingredients as well as how well they are balanced.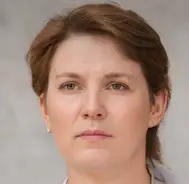 Latest posts by Leah Greenstein
(see all)