People who used to live in South Carolina, surely do miss Burger King's food. So, this recipe is really one of a kind. 'Cause, it'll remind you of the old easier times. 
This pizza requires a lot of ingredients but don't worry, you can find it in any store. So let's get into it and make that flavorful pizza of your childhood-
Level: Intermediate 
Serving Portion: 16 servings
Preparing Time: 30 minutes 
Baking time: 18 minutes
Total time: 48 minutes
Nutritional Facts( Per Slice):
| | |
| --- | --- |
| Calories  | 150 |
| Total Fat | 10g |
| Saturated Fat | 0g |
| Cholesterol  | 10mg |
| Protein | 5g |
Ingredient List
We've enlisted the ingredients into 3 parts, pizza crust, sauce, and toppings. Make sure you have them. 
For The Pizza Crust
2 and ½ cups of all-purpose flour
1 cup of water
1 tablespoon olive oil
1 tablespoon baking powder
1 tablespoon salt
For The Sauce
1-6 oz can tomato paste (Red Gold brand)
6 oz water
For The Toppings
8 oz ground pork sausage
1 tsp dried rosemary
¼ tsp fennel seed
½ tsp dried dill
½ cup chopped pepperoni
½ cup finely chopped onion
½ cup finely chopped mushrooms
½ cup finely chopped green bell peppers
½ cup finely chopped red bell peppers
1 cup grated mozzarella cheese
1 cup grated provolone cheese
Extra ½ tsp dried dill
Step-by-Step Instruction For Sir pizza-
Got your ingredients and tools ready. Let's get making the pizza then- 
Step 1: Make the Dough
Preheat the oven to 450 degrees Fahrenheit and a pizza stone to 350 degrees Fahrenheit.
While the oven is being preheated, in a mixing dish, combine the flour, baking powder, and salt. Stir in the water and olive oil slowly and steadily. 
Allow it to rest for about 10 minutes after shaping into a ball. Dust the rolling pin and surface with flour and flatten out the dough on the surface.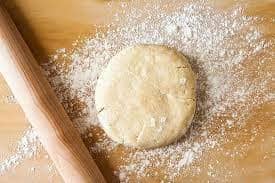 It's best if the dough is quite thin. It should be around 16 inches in diameter when rolled out. To form a rounded circle, cut the edges off. Transfer the dough to the prepared pizza stone with care. 
Let the dough bake for 5 mins. 
Step 2: Prepare the sauce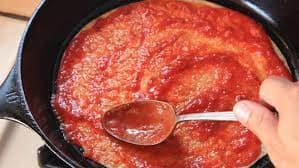 Mix the tomato paste and water in a mixing bowl. Pour the sauce on the pre-baked pizza crust with a ladle. Make sure the sauce extends all the way to the pizza's edges.
Step 3: Prepare the Toppings
Cook the ground sausage over medium heat until it is fully done. Make sure the sausage is broken up into small little bits.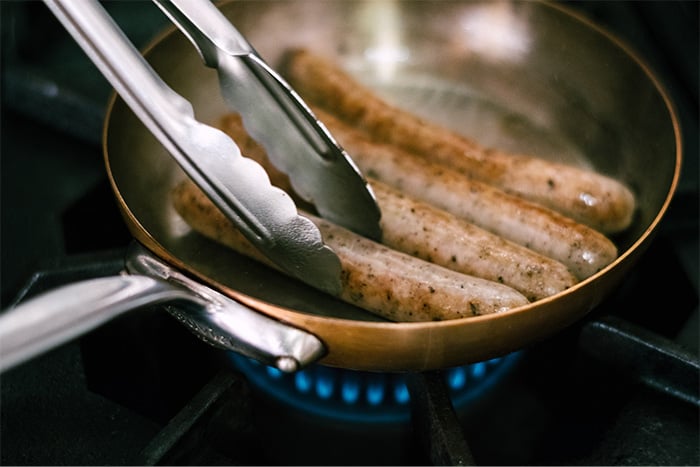 Crush the rosemary, fennel seeds, and dill in a mortar and pestle. If you don't have a mortar and pestle, chop the ingredients finely. Fennel seeds tend to flip all over the place when chopped with a knife. You may also use a spice grinder to crush.
Add this seasoning to your sausage and cook it for another minute. 
Step 4: Add Cheese and Toppings and Bake the Pizza
Evenly spread the cheeses over the sauce. Spread the remaining 12 tsp dry dill generously over the cheese. After that, equally, distribute the other toppings over the cheese.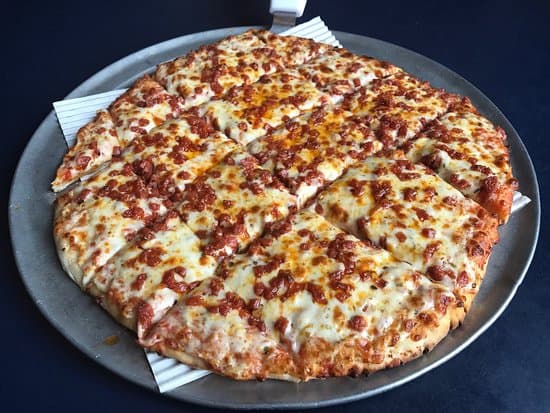 Preheat the oven to 425°F and bake for 15-18 minutes.
Carefully take it out of the oven after it's baked and cut into its square-shaped sizes. Serve the slices while they're hot and dig in! 
And now you can bake your pizza with these dough balls.
Some Important Tips- 
It's a very unique recipe so you might face some problems. This is why we're adding extra tips for your convenience- 
Can I Buy The Dough In A Store?
Yes, you can. A lot of stores sell fresh pizza dough, feel free to buy it if you do not have time. In this case, roll out the dough thinly. 
What Style Of Pizza Is A Sir Pizza? 
The pizza pies are "nearly flat with cheese, sauce, and toppings piled all the way to the very edge," according to the company. Sir Pizza is unique in that instead of using sliced pepperoni, the topping is crushed into crumbles and distributed over the entire pizza, much like sausage.
How Do I Get A Crispy Crust? 
One of the greatest methods to achieve a good crispy pizza crust is to use high heat for rapid cooking, thus preheating your pizza stone or pan will help a lot. When laying your pizza on the heated surface, be cautious.
Now you know the perfect recipe for making the renowned Sir Pizza. We hope you'll like it and try it out.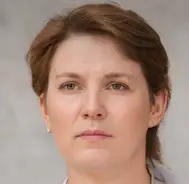 Latest posts by Leah Greenstein
(see all)