When it comes to classic breadsticks, Papa John's has our hearts. Who said breadsticks only have to be a side dish? These crispy sticks are perfect for snacks. The taste is way too good. No one can resist munching on these crowd-pleasers.
The breadsticks taste heavenly but trust me, making it is super easy. It's much simpler yet a timeless classic. With our recipe, you'll be enjoying these breadsticks whenever you like. 
Now it's time to explore the perfect breadstick recipe. Let's check it out-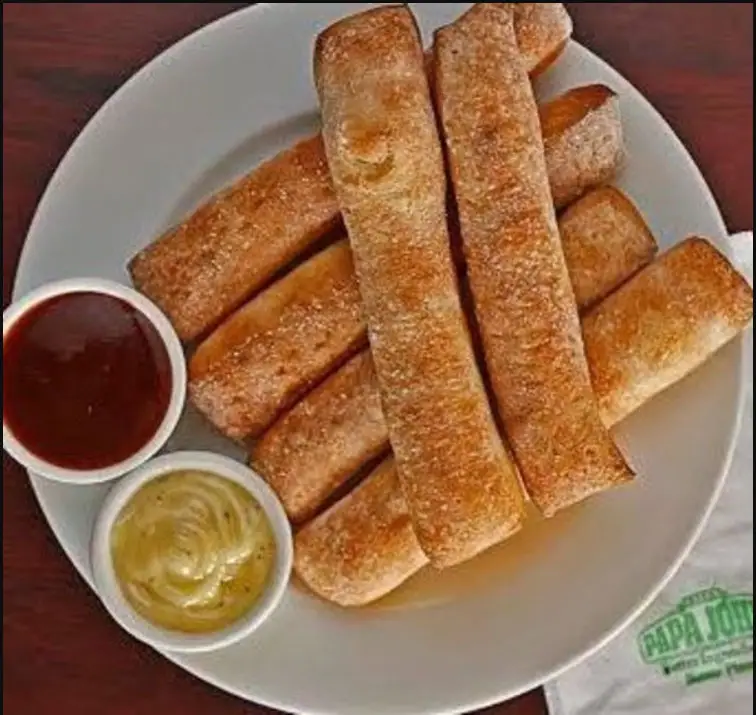 Level: Easy
Serving Portion: 12 servings
Prep Time: 3 hours
Cook Time: 10 mins
Total Time: 3 hours 10 mins
Nutritional Facts:
Amount Per Serving 
| | |
| --- | --- |
| Calories | 171 |
| Total Fat | 5.7g |
| Saturated fat | 0.9g |
| Cholesterol | 1.9mg |
| Sodium | 152.9mg |
| Total Carbohydrates | 26.1g |
| Dietary Fiber | 1.0g |
| Total Sugars | 2.2g |
| Protein | 3.4g |
Necessary Cooking Equipment
For making these classic breadsticks, you will need extra equipment. That is- 
Ingredient List
1 ⅓ cups warm water 
1 ½ teaspoons dry yeast (active)
2 tablespoons sugar
3 cups all-purpose flour
2 teaspoons sea salt
4 tablespoons canola oil
½ cup butter (110g)
½ cup grated Parmesan cheese
Step-by-Step Instruction For Papa John's Breadsticks-
Now take your apron and head to the kitchen fast. Just follow our instructions carefully. Pay attention to every single detail to get the perfect result. Let's start baking now!
Step 1: Prepare The Dough 
First, you have to take the mixing bowl. In the bowl add water, dry yeast, and sugar. Stir the mixture and let it sit for up to 5 minutes. You will notice it foaming as time passes.
Now, add 3 tablespoons of canola oil and mix. Gradually add all-purpose flour and sea salt to the bowl. Keep it on low speed for 3 to 5 minutes. Mix these ingredients until fully combined. 
If you want to do the kneading by hand, keep kneading for 8 to 10 minutes. It'll take a bit longer, but the results will be the same.
After kneading, put the dough in a large bowl. Coat your bowl evenly with 1 tablespoon canola oil. Cover it with a towel or plastic wrap. Leave it for about 30 minutes. It'll be double in size.
Step 2: Shape The Dough into Breadsticks 
After the dough has risen, uncover the fluffy dough. Smack and punch the dough to get the air out. Place the dough on a clean surface. Take a bread knife to cut the dough into 12 even pieces. Roll the pieces into shapes like breadsticks.
Now, take a large baking sheet. Spray the sheet with non-stick cooking spray. Place the breadstick-shaped dough pieces on the baking sheet. Cover the baking sheet with a lid or plastic wrap loosely. Let the breadsticks rise for one hour.
Step 3: Bake The Breadsticks
Finally, the most exciting part of baking the breadsticks has arrived. First, carefully preheat the oven to 425 degrees Fahrenheit.
Remove the top cover from the baking sheet. Place the sheet in the preheated oven. Bake them for 10 minutes.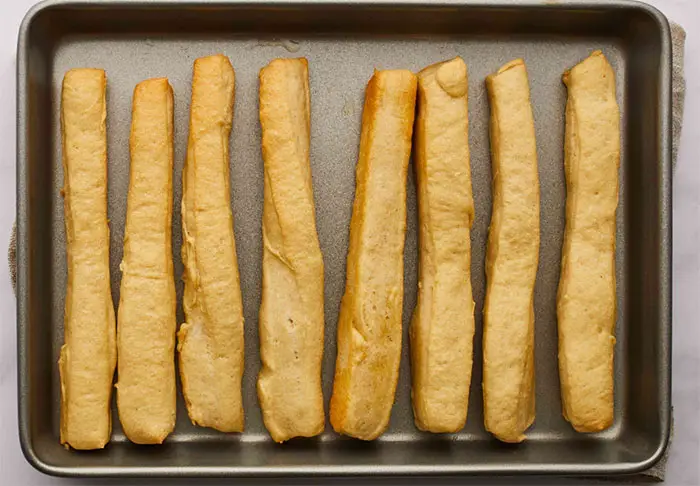 Step 4: Garnish The Breadsticks
The wait to taste these beauties is almost over. Time to make the breadsticks a little fancy. Melt some butter and brush the breadsticks. One coat is enough. If you love buttery breadsticks, go for the second coat.
Sprinkle grated cheese on top of the breadsticks while they're hot. To add more flavor, use basil, oregano, garlic for the topping.  You can also garnish them with cinnamon and sugar.
Now it's done, and your kitchen is filled with a delicious smell. Time to serve and enjoy!
Extra Tips to Get Delicious Papa John's Breadsticks:- 
Follow our instructions thoroughly to get the best result. You will be able to bake these breadsticks like a professional. Still, if you face problems, check out these helpful tips.
How to Reheat The Breadsticks?
If you want the same test after reheating, preheat your oven to 350° Fahrenheit. Wrap your breadsticks in foil paper. It's important to protect the brown crust of the breadsticks. Now, bake it for 8-10 minutes. 
Where Can We Store Breadsticks?
Breadsticks stay in their best shape at room temperature. Keep them in an air-tight box. These can be stored somewhere cool wrapped in foil paper. Homemade breadsticks stay fresh for up to 4 days. It'll be better if you don't store them in refrigerators. The fridge dries them out and ruins the taste.
What Goes Best with Breadsticks?
You can enjoy breadsticks as evening snacks. These breadsticks go well with any kind of dipping sauce. Also, serve breadsticks as a side to your favorite salad. Some of us like to enjoy breadsticks with tomato soup too. The choice is yours, be creative with your breadsticks.
We hope you enjoyed going through this recipe. Without wasting any time, try it out fast and surprise yourself. Now it's time to hit the kitchen and start baking the bread!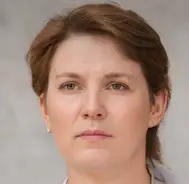 Latest posts by Leah Greenstein
(see all)