Hello Pizza Lovers,
Preparing pizza sauce at home is a lot of fun. Furthermore, homemade pizza sauce is much healthier and far less expensive. 
Now, we are going to share our most favorite old Chicago pizza sauce recipe. It takes only a few minutes to make this wonderful sauce. And once the sauce is done, you'll have the finest pizza sauce ever.
Here we will guide you in this journey step by step. So, you may easily prepare your own Chicago pizza sauce.
And not only this, but we have also added additional tips. These tips will also help you after you have made your sauce.
Let's not wait anymore!
Difficulty Level: Easy
Serving Size: 2 Servings (2 Large or One deep dish)
Required Time: 10 minutes
Nutrition Facts: 
The calories of the entire sauce are shown below:
| | | |
| --- | --- | --- |
| Serving | Ingredient  | Calories |
| 1 can (32 ounces) | Tomato Puree  | 290  |
| 1 tsp | Dry Oregano | 6 |
| 1 tsp | Basil | 22 |
| 1 tsp | Thyme | 1 |
| 1 tsp | Marjoram | 2 |
| 3  | Garlic Cloves | 13 |
| 1 tsp | Pepper | 40 |
| 1 tsp | Sugar | 16 |
| 1 tbsp | Extra virgin Olive oil  | 119 |
| Total number of calories | | 509 |
Required Ingredients:
1 (32 ounces) can tomato puree 
1 tsp dry oregano
1 tsp basil
1 tsp thyme
1 tsp marjoram
1 tsp garlic powder
1 tsp pepper
1 tsp sugar
1 tbsp extra virgin olive oil
Easy Steps For Making Old Chicago Pizza Sauce Recipe
These steps will guide you towards your destination. As we've already mentioned ee, the sauce takes 10 minutes to make and has 9 ingredients in it! 
Plus, this healthy pizza sauce recipe is paleo-friendly, gluten-free, vegan & dairy-free!
Step 1 of 2: Combine All Of The Ingredients.
To proceed, heat the olive oil in a pan. The extra virgin olive oil adds the most flavor to the sauce. However, if you prefer to use ordinary olive oil, that is also Perfectly all right.
When the oil is ready, add the chopped garlic cloves into the pan. After that, add in the tomato puree. 
Once the tomato turns mushy, add in the sugar, salt, pepper powder, basil, and oregano. Then, using a whisk, thoroughly combine the ingredients. 
Step 2 of 2: Simmer The Sauce Till Its Ready
Now, put the pepper into the sauce. You can easily serve this to children because it is not that spicy. However, if you want, you can always add additional spice to it.
For an extra kick, you can use chili flakes. After that, thoroughly simmer it until the raw tomato smell has gone. After that, the mixture should become a thick paste.
Lastly, allow it to cool before grinding it into a smooth paste. Moreover, we prefer a coarse paste so that you can taste the garlic. But it's your sauce so it's totally up to you.
And the sauce is ready. Now, you can spread it in the dough of your deep dish pizza. You can also use an air-tight container to preserve it. 
You can store it in the freezer or refrigerator. This sauce can be kept in the freezer for up to three months and in the fridge for three days.
This is the hidden recipe of old Chicago pizza sauce. We hope this time you won't be disappointed and get what you need. 
Additional Tips
These tips will assist you in preparing your own old Chicago pizza sauce.
Can Honey Or Coconut Sugar Be Used In Place Of Sugar?
Yes, Instead of sugar, you can substitute coconut sugar or honey. It may taste somewhat different. But it will have no effect on the overall flavor of the sauce.
Should You Include Vegetables In Your Hot Sauce?
We believe that using fresh ingredients is the key to creating an exceptional sauce. However, it is not required to add vegetables. If you want an authentic Chicago pizza sauce. But adding fresh cilantro and onions, with tomatoes can result in a truly tasty combination.
Is It Possible To Replace Puree Tomato By Blend Tomatoes? 
Yes, puree tomatoes can be replaced by blended tomatoes. If you run out of tomato puree or are unable to obtain it. Then you can use diced tomatoes that you can blend in your blender to make the sauce! You can also use freshly blended tomatoes!
Can You Use Fresh Oregano Instead Of Dry Oregano?
Yes, you Can use fresh oregano instead of dry oregano. In this recipe, we used dried oregano spices, but feel free to use fresh! Also, if you want a lighter sauce, start with less and gradually increase the amount to your preference!
Thank you so much for sticking with us until the end. And try to remember the tips if you have any confusion. Hope to see you soon!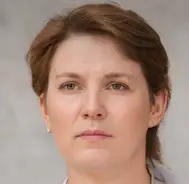 Latest posts by Leah Greenstein
(see all)