Thick-crust pizza lovers know that Old Chicago pizza has the best quality crust of all time. The flaky texture, crusty edges, and buttery taste make it unique. 
Every bite of the crust has the perfect amount of crunchy flakes. Who doesn't want to enjoy this supreme crust at home?
Well, with our pizza dough recipe, you can create this iconic pizza crust any time.
Let's take a look at the best recipe for Old Chicago Pizza Dough-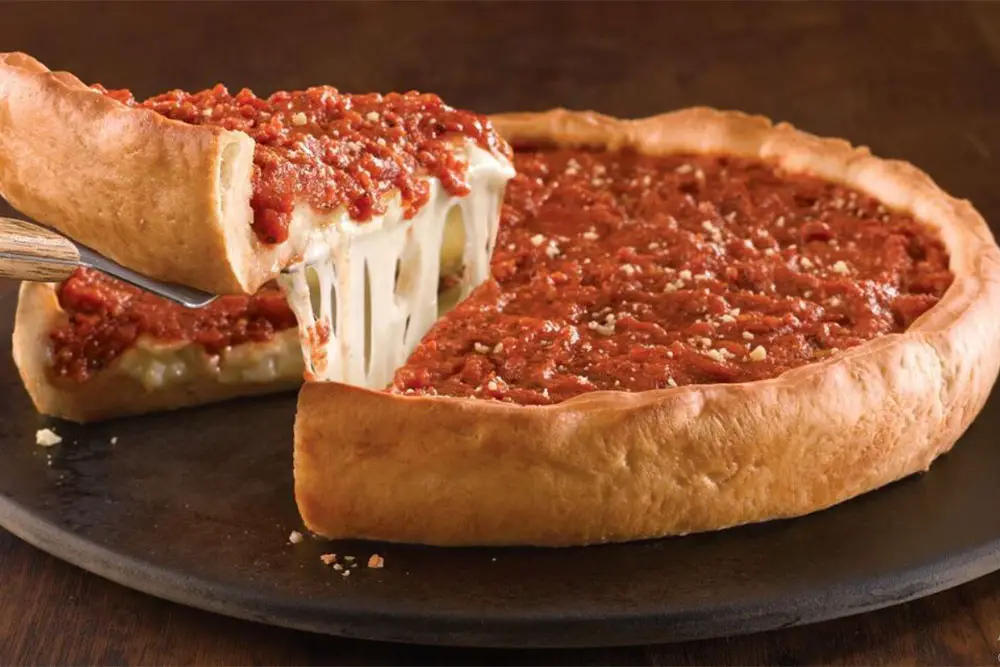 Level: Medium
Serving Portion: 9'' pizza (4 slices)
Preparing Time: 4 hours
Making time: 30 minutes
Total time: 4 hours, 30 minutes
Nutritional Facts (Amount per serving):
| | |
| --- | --- |
| Calories | 471.3 |
| Total Fat | 23.8g |
| Saturated Fat | 9.3g |
| Cholesterol | 39.4mg |
| Sodium | 1095mg |
| Carbohydrates | 42.4mg |
| Dietary Fiber | 2.4g |
| Sugars | 2.9g |
| Protein | 22.4g |
| Daily Percent Of Vitamin A | 10 |
| Daily Percent Of Vitamin C | 8.8 |
| Daily Percent Of Calcium | 31.3 |
| Daily Percent Of Iron | 16.3 |
Required Cooking Equipment
Stand mixer
Ingredient List
3 and 1/4 cups (406g) all-purpose flour 
1/2 cup (60g) yellow cornmeal
1 and 1/2 teaspoons sea salt
1 tablespoon (12g) sugar
2 and 1/4 teaspoons (7g) dry yeast 
1 and 1/4 cups (300ml) lukewarm water
1/4 cup melted butter 
1/4 cup softened butter
2 tablespoons olive oil for coating
Step-by-Step Instruction For Old Chicago Pizza Dough 
Time to start making the best dough for your Chicago-style pizza. Go through the details of every step to get the best outcome. Let's get down to work!
Step 1: Activate the Yeast 
First, take 1 and ¼ cups of lukewarm water in a bowl. Don't use hot water as it will kill the yeast. 
Now sprinkle dry yeast and sugar over the water. Mix them until the ingredients are combined. Wait for 5 minutes to let the mixture rest. 
You'll notice bubbles and a layer of froth in the mixture after 5 minutes.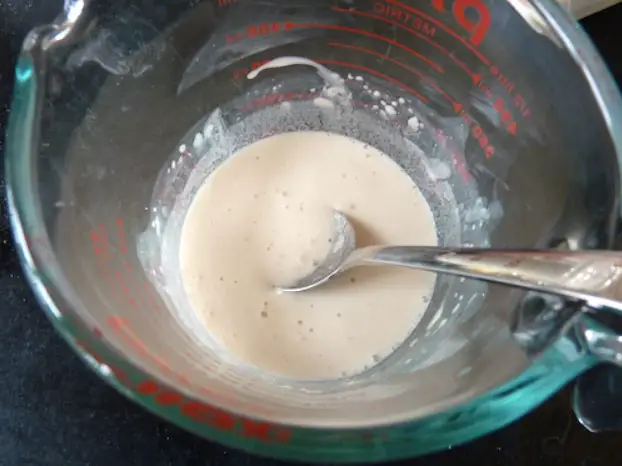 Step 2: Mix All the Ingredients
Now, transfer the activated yeast water mixture into the stand mixer bowl. Add ¼ cup of melted butter to it. After that, add all-purpose flour, and cornmeal. 
Mix everything at a low speed. It'll take about 5-6 minutes until everything begins to be moistened.
Now pour a little olive oil into the bowl and mix again. Combine everything until you see a dough-like consistency. 
At this stage, the texture of the dough should be smooth, soft, supple, and elastic-like. It'll stick completely to the hook of your stand mixer.
Step 3: Let the Dough Rise
Now, take your dough out of the hook of your mixing bowl. Place it in a large bowl coated fully in olive oil. Brush ½ tablespoon olive oil over the dough and wrap the top with aluminum foil. 
Now, preheat the oven to 270 degrees Fahrenheit. Place the bowl in the 1st rack of the oven and close it. Leave it there for 1-2 hours. The heat helps the dough rise properly. 
Step 4: Knead and Layer the Dough 
Now, sprinkle some flour on a plain, clean surface and put the dough ball there. Punch and smack the dough ball to let go of the air. 
Take a rolling pin and evenly flatten out the dough. Next, brush ¼ cup of softened butter all over the dough surface. Now roll it with your hands like cinnamon rolls. Rolling the dough creates layers which makes the crust flaky.
Take the dough roll and flatten it out again. Your pizza base is now ready. Put it on a round cake pan sheet. Spread pizza sauce and add your favorite topping. Bake the pizza and enjoy the best flaky, crunchy pizza crust you ever had.
Some Important Tips- 
Follow every step properly to get the iconic pizza crust you love the most. However,  you may have some questions which need to be answered. So, take a look at these useful tips we have for you-
How to Avoid Large Holes in Pizza Crust?
Never allow the dough to rise for too long. Follow the time measurements properly. Completely press out the air when you knead the dough. Punch and smack the dough as much as you can. If you don't press out the air properly it creates large holes in the pizza crust. So, knead the dough properly.  
How to Store this Dough?
Place the dough in a container that can be covered and sealed properly. You can put it in the refrigerator for up to 5-6 days. To store it for 1-2 months, keep it in the freezer. Thaw the dough properly in the refrigerator for a day before bringing it to room temperature.  
Now you have the recipe for perfect Old Chicago pizza dough. Once you taste this beautiful delight, you simply can't forget it. Go and make a delicious pizza with the best flakey crust ever!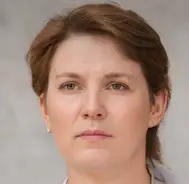 Latest posts by Leah Greenstein
(see all)