Who doesn't love cheese? We all do, right? But when it comes to choosing between the close alternatives, it gets hard. You can spend almost all day deciding which one to get.
Two of the closest alternative cheeses are Oaxaca and mozzarella. So you need to choose which one is better- Oaxaca cheese vs mozzarella?
Considering price and availability, mozzarella is a winner. While mozzarella originated in Italy, Oaxaca is from Mexico. If you want a cheese with a longer shelf life,  mozzarella is the one for you. Mozzarella even has a higher meltability compared to Oaxaca. However, Oaxaca's stringy texture makes it preferable for many dishes.
Well, there's a brief explanation of the factors. Just keep reading to find them out.
Oaxaca Cheese Vs Mozzarella-Quick Review!
Now both mozzarella and Oaxaca cheese are quietly the same. But still, there are some basic differences that you need to know. So we gave a brief explanation of the comparison factors. Before that, here's a quick preview :
| | | |
| --- | --- | --- |
| Comparison factors | Oaxaca | Mozzarella |
| Origin | Mexico | Italy |
| Price  | High | Medium to low |
| Meltability | Medium | High |
| Making process | Hard | Moderate |
| Shelflife  | Shorter | Longer  |
| Texture | Stringy  | Creamy |
From the table above, you've got an idea. We would say that these two can't be substitutes. We know a lot of people claim these two are the same. But still, they have underlying differences.
To know more about them in detail, let's move on to the next segment.
Oaxaca Cheese Vs Mozzarella- In-Depth Comparison!
So you just went through the quick comparison. But now it's time for the detailed version. Just scroll through them and see which one you'd prefer to have.
Origin
Oaxaca originated in Mexico. It's one of the most famous cheeses in Mexico. They use it as a substitute for Mozzarella.
Mozzarella is known to be originated in Italy. Since then, it has traveled through the whole world and became famous.
Price & Availability 
Comparatively, mozzarella is widely available. You can just go to a super shop or dairy shop to purchase it. Even if you're in a remote place, you can still have mozzarella. But that's not the same for Oaxaca. Because you can only get it in some specific regions.
Due to less availability, Oaxaca cheese is more pricey. The price of mozzarella is quite affordable.
Taste & Texture 
Well, the taste of Oaxaca is similar to a marshmallow except for the sweetness. The taste of mozzarella is creamy and buttery. 
The texture of the Oaxaca cheese is mostly stretchy. It's not a soft type of cheese that melts right away. It's more of a textured cheese. That means the cheese will have a chewiness to it. You can compare the texture to string cheese.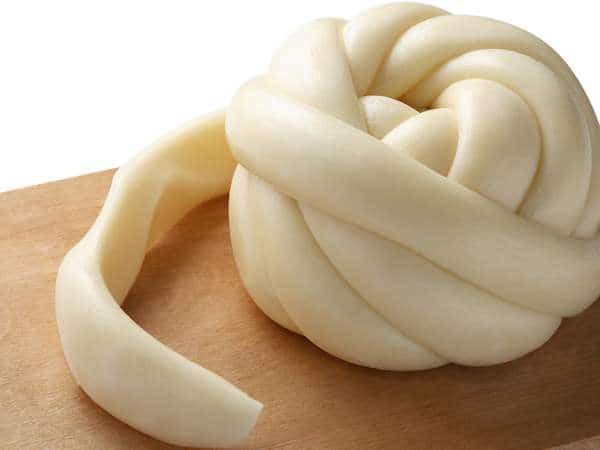 But mozzarella is also a sort of solid cheese. But it's not as stretchy as the Oaxaca cheese. Rather than being chewy, it melts in the mouth easily. As it melts quite well, it can make your pizza greasy.
So it's important that you measure it accordingly if you're using it.
If you've tasted both, you could clearly identify the difference in taste and texture. 
Meltability
Depending on the texture, mozzarella has high meltability. It liquifies in heat and becomes a bit stretchy. 
But Oaxaca cheese takes a bit more time and heat to melt. You couldn't say that it's not easy to melt. Comparatively, mozzarella melts faster and better. It only takes 130-150 degrees Fahrenheit to melt the mozzarella cheese.
Making Process
The making process is more or less the same for both kinds of cheese. While making mozzarella, you need to make curd. In that case, you've to maintain the punch and stretch method. So that the mozzarella becomes plump and good enough. You need to make round shapes of mozzarella.
You can also do the whole process at home. But making Oaxaca cheese is not that easy. You'll need to have a controlled environment for that. So making it at home is not an option.
The shape of it is mostly rectangular to stick like. It can be a little difficult to achieve that shape.
So if you're looking for an easy-to-make cheese at home, go for mozzarella.
Versatility
Well, both of the cheeses can be used with a variety of dishes. For example, for pizza, macaroni, and pasta, you can use mozzarella. The reason for using mozzarella in pizza is to soften the pizza crust. And it's also to increase the taste of it.
But for cheese sticks, deep-fried cheese, or savory pie, you can use the Oaxaca cheese. As it's more of a solid sort of type, it's better for these dishes.
Shelf Life
Now the shelflife of all sorts of cheeses is close. That's not true in the case of Oaxaca and mozzarella. Because mozzarella cheese expires 6 weeks after manufacturing. But if you open the cheese, you'd have to use it within 4 days at most.
If you made it at home, you can use it for 2 weeks at best.
On the other hand, Oaxaca expires in 1-1.5 weeks of manufacturing. It needs to be put under a controlled environment, it has a shorter shelf life. 
Which Cheese Is The One for You- Oaxaca or Mozzarella?
Well, so here we are to announce the winner. Comparing all the factors like availability, price, meltability, and making process mozzarella is the one you should choose.
But if you're looking for a recipe like Oaxaca cheese sticks then, choose it. Look for these Oaxaca cheeses which can be used for any dish you want:
Queso Oaxaca- Quesillo Real De Oaxaca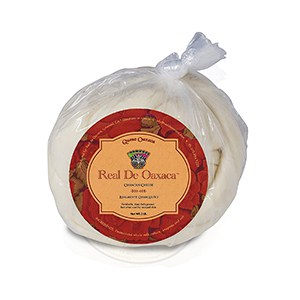 Cacique, Oaxaca Cheese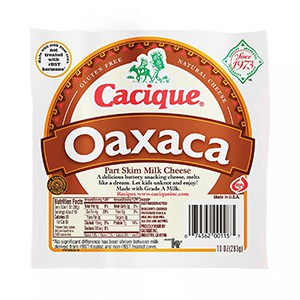 So we hope you know which cheese you should buy! Finally, you'll be able to make the dish you desire.
FAQs
Question: Between Oaxaca and mozzarella which one is best to cook?
Answer: Well, it depends. If you want to fry it, then Oaxaca will be best. But if you want to completely melt it, then mozzarella is the right choice.
Question: Can I use Oaxaca in pizza?
Answer: Of course you can use Oaxaca in pizza. But it will make the pizza a bit more stretchy. Other than that, it's fine to use. 
Question: Should I mix the two types of cheeses together in a dish?
Answer: Well, you can mix both of them in a single dish. Then you can have two different flavors and textures to enjoy. 
Final Words
Today we cleared a confusion, Oaxaca vs mozzarella. And you got to know which one is better for you. 
So if you need further guidance, just let us know in the comments.
Thank you!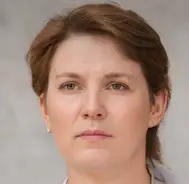 Latest posts by Leah Greenstein
(see all)