Now, making your own whole wheat bread is always a good idea. And no! It's not hard at all! You'll only need about 5-6 ingredients and you're all done! 
You'll get delicious whole wheat bread in no time. Add a slice of it to your breakfast, lunch, or even dinner. Plus you can even bake them for your kids and add them to their lunchbox. They'll totally love it!
So, don't wait and start going through our easy recipe!
Level: Easy
Serving Size/Yield: 6 slices of bread
Prep Time: 10 minutes 
Rising Time: 20 minutes 
Cook Time: 40 minutes 
Total Time: 70 minutes 
Nutrition Facts (Per Slice): 
| | |
| --- | --- |
| Calories | 116 |
| Sugar | 0.8g |
| Sodium | 0.074g |
| Fat | 0.8g |
| Saturated Fat | 0.1g |
| Carbohydrates | 24.5g |
| Protein | 4.5g |
| Fiber | 3.6g |
List of Some Important Equipment
Yes, you don't need special tools for this recipe. But it's important for you to have these- 
9×5 loaf pan 
Parchment paper 
Ingredient List
Now, let's get to know the 5 necessary and easy to find ingredients-
520 grams or 4 cups of whole wheat flour
1 tablespoon of instant yeast 
2 teaspoons of maple syrup
½ teaspoon of salt 
480 ml or 2 cups of warm water 
Step-By-Step Instructions to Bake Whole Wheat Bread:
It's time to get into the baking part!! So, are you ready?
If you are, start going through the instructions-
Step 1: Mix Everything Together
Firstly, take a large mixing bowl. Then weigh the flour on the weighing scale. And add the right amount of flour to the bowl. 
Now, move to instant yeast and salt. Because you have to mix them with the flour.
Next, take another medium bowl and pour warm water into it. Add the maple syrup to the water to start dissolving it.
After that, add the dissolved mixture to the first large mixing bowl. And start mixing all the ingredients. 
Now, here's a catch-
You don't need to knead. This is a no-knead whole wheat bread recipe. 
You only have to mix them together till you get a well-combined and sticky dough.
Step 2: Let the Dough Rise 
Now, you need to give the dough time to rise. For that, pour 2 tablespoons of oil in a small bowl. Then take a brush and dip it into the oil. 
After that, brush the 9×5 loaf pan nicely. Don't miss any corners!! 
Then place the parchment paper if you want. This will prevent the bread from sticking to the pan.
Lastly, just cover the pan with a plastic wrapper or a lid. And wait for 20 minutes. Because within this time the dough will start rising.
Step 3: Move to the Baking 
While your dough is rising, preheat your oven to 390 degrees Fahrenheit. Once the dough has risen enough, uncover the pan. Then put it into the oven. Now, just wait 40 minutes for it to bake perfectly.
Once the bread is done, take a slicing knife. And slice the bread. Lastly, add your favorite spread to the slice of the bread!
Some Important Questions Answered- 
Now, you might have some questions regarding the recipe. Thus, to clear everything out for you, we've answered some of the most asked questions- 
What Is An Alternative to Maple Syrup? 
Well, you can use any type of sweetener you want. For example, you can use agave nectar, other types of syrup, or even sugar. 
It'll only have a little amount of impact on the taste. You'll still get to eat a delicious piece of whole wheat bread. 
How to Get Whole Wheat Bread to Rise? 
Don't panic if the dough of the bread hasn't risen enough!! You can still fix this. You'll only need to give the dough a little more time. Wait for another 10 to 15 minutes for the result you want. 
However, sometimes the dough won't rise even after the stated time. In that case, you have messed up the recipe. More specifically said, you didn't add enough yeast or the yeast was bad. 
Why Is My Whole Wheat Bread So Dense? 
This happens if you mix the ingredients for a longer time. You have to stop once you get a soft, sticky dough. If you still keep mixing, you'll be in trouble afterward. 
For example, you'll have dense bread instead of the bouncy-looking one. 
Well, that's all, my friends! Now, just put on your baking hat and start making the delicious whole wheat bread!!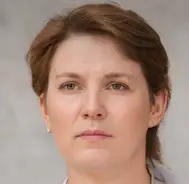 Latest posts by Leah Greenstein
(see all)