Your Thanksgiving menu needs to include the best dishes. So of course, cornbread is a must. This delicious bread is the perfect side dish for soup, meat, ice cream and so much more. Its crispy texture definitely adds a unique taste to the table. 
To top it off, it's quite simple to prepare. But you still need to know how to make it the right way. So we noted down a no-fail cornbread recipe for you. This will leave no room for a Thanksgiving dinner mishap.
Level: Easy
Serving Portion: 8-9 servings
Preparing Time: 5 minutes 
Baking time: 20 minutes
Total time: 25 minutes
Nutritional fact (Per Serving):
| | |
| --- | --- |
| Calories | 330 |
| Total fat | 10 g |
| Saturated Fat | 3.7 g |
| Carbohydrate | 54 g |
| Protein  | 7g |
Necessary Cooking Equipment 
Making cornbread is plenty easy. But you need a piece of special equipment. That is-
Ingredient List 
1 cup of all-purpose flour
1 cup of yellow cornmeal
2/3 cup of granulated sugar
1 teaspoon of salt
1/3 cup of oil or melted butter
3 1/2 teaspoons of baking powder
1 large egg
1 cup of milk
Step-By-Step Instructions
Done getting all the ingredients? Great! Let's jump into the recipe. Follow the step-by-step instructions given below.
Step 1: Prepare Pan and Oven 
What makes a cornbread crispy is the cast iron skillet. Baking it in the skillet makes it taste like it's fried. So having one is imperative, But if you don't have one, you can still pull off the recipe using a regular baking pan. Of course, it won't be the same. 
Firstly, grease your iron skillet to get it ready for baking. You can use oil, butter, or grease spray for it. But we suggest using butter for that buttery flavor. Simultaneously, preheat the oven to 400 degrees Fahrenheit.
Step 2: Mix Ingredients
Take a medium-sized bowl to mix in your ingredients. Combine flour, cornmeal, salt, sugar, and baking powder in a mixing bowl. It should be properly blended after whisking it in. You can use a sifter to sift the dry ingredients. This will avoid powder bumps and ensure a smooth consistency.
Once you mix the dry ingredients, make a small hollow in the middle of the bowl. Then gradually add oil or butter, milk, and the egg. Thoroughly mix the ingredients, until there are no lumps left.
Step 3: Bake And Enjoy 
Pour the prepared batter into a pan that has been greased. Then bake it for around 20-25 minutes. The top should be golden brown by then. When you poke the middle with a toothpick, it should come out clean. 
Once cooked, take it out of the oven and serve. Put a dice of butter over the top right after taking it out. This will slightly crisp the top. It'll also give a satisfying sizzling sound.
That's it! Just like that, you are done baking the cornbread. Now enjoy the freshly baked cornbread with any side of your liking. 
Some Important Facts
With the steps listed above, you should be able to complete this dish. But you can check out these facts for some extra guidance. 
Can You Use Cornflour Instead Of Cornmeal?
Both corn flour and cornmeal are made from corn. But they're quite different in texture, Cornflour is smoother and finer. Whereas, cornmeal has a texture to it. This texture is important for making cornbread. So you can't use cornflour instead of cornmeal.
What Can You Use Instead Of Milk For Making Cornbread?
Other options can be used if you are lactose intolerant or simply do not want to consume milk. You can use plain water. But for more flavor, you can use any nut milk of your choice. 
Mayonnaise can also be used in place of milk in cornbread. It might sound weird, but mayonnaise is a great substitute. It will hold the bread well. You will barely taste it in the bread. This is why It's a great replacement for lactose intolerant individuals. But you can use other substitutes like plant-based milk. 
What Can You Add To Cornbread?
To add additional flavor to your cornbread, you can use a number of add-ins. It could be sweet, sour, or even spicy. Some of the options are- bacon, jalapeno, pumpkin spice, cheese chunks, etc. It totally depends on your tastebuds and preferences. 
Why Is Your Cornbread Crumbly?
Your cornbread may be crumby due to the quality and quantity of the flour. Don't use too much flour or cornmeal as recommended. If the problem persists, consider switching to a different flour brand.
How Long Does Cornbread Stay Fresh?
At room temperature, freshly made traditional cornbread stays fresh for roughly two days. You can keep it in the refrigerator for up to a week. So, freezing is the best option for long-term storage. If the bread has mix-ins like veggies, cheese, or meat, it will normally last 5 to 7 days in the fridge.
With that, you will be able to pull off this recipe without any problem. We hope you liked our recipe and will try it out yourself.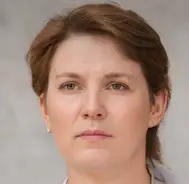 Latest posts by Leah Greenstein
(see all)