Chicken is highly diverse, and there are many ways through which you can prepare it. Thus, this guide features two recipes, so you have the freedom to be creative with the ingredients. Also accompanying this recipe is salad and sauce recipe, which are equally as easy to prepare.
Instant Pot BBQ Chicken Breast Recipe 1
Some recipes are perfect, even for the pickiest of eaters. For instance, this instant pot bbq chicken breast recipe is a well-balanced meal that goes well with some seasoning. The unique seasoning adds some flavor to the chicken's skin, while the barbecue sauce does well to complement its moisture. 
Furthermore, this bbq chicken dish takes a few minutes to prepare, and it might only require a few minutes. It's the perfect main dish if you have a busy schedule, which is also suitable for any season. For the best results, let the chicken cook for a total of 20 minutes.
Get your favorite bbq sauce, or perhaps prepare a DIY sauce from scratch. For a smoky flavor for your sauce, consider adding some liquid smoke, which you can complement with some mac, cheese, or apple cider vinegar. The best part about these recipes is that they are dynamic, and you can customize it to suit your cooking needs.
Interested In BBQ Pork Chops Recipes ? Checkout Here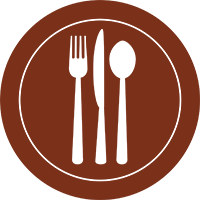 Ingredients
2 pounds of bone-in skin chicken pieces
2 tablespoons of brown sugar
1 teaspoon of kosher salt
4 freshly chopped pieces of garlic
1 freshly chopped piece of onion
A pinch of cayenne to help improve taste
1 cup of barbecue sauce
1 teaspoon of smoked paprika
Steps
Collect the ingredients
Get a small bowl, then use it to mix the following ingredients. These include freshly chopped chili, freshly chopped garlic, onions, and cayenne pepper.
Then, pat the chicken with some paper towels until it becomes dry. Rub the chicken all over with some seasoning mixture. 
Put a trivet in the instant pot, and add 1 cup of water to the mixture. Put the seasoned chicken pieces on the trivet to cook.
Pour an average of ¼ of bbq sauce in a small bowl and apply it over the chicken pieces.
Ensure that you secure the instant pot lid and adjust the steam release valve to the sealed position. Then, select the pressure cook function, and set it on high, with a cook time of about 20 minutes. Once the time is up, allow the steam to release naturally for a few minutes. Then, carefully turn the steam release valve to the venting position to remove any remaining steam in the system. 
Preheat the oven broiler. Then, arrange the chicken on a foil-lined pan, and brush the pieces with some bbq sauce. The next step is to broil the chicken for 4 minutes, until it's slightly charred. Broiling will ensure the chicken as a unique color.
The next step is to serve the chicken with a side dish, such as chicken or some rice.
Instant Pot BBQ Chicken Breast – Recipe 2
This instant pot BBQ chicken is the most convenient way to prepare your chicken for summer meals. Its juicy and tender each time. You can make it ahead of time, and you can even toss it on a grill for extra crispiness.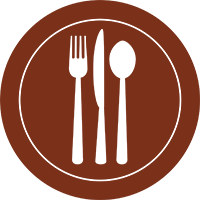 Ingredients
6 skin-on and bone-in chicken drumsticks
1 teaspoon of salt
3 freshly chopped pieces of garlic
½ teaspoon of paprika
1 freshly chopped onion
2 freshly chopped pieces of pepper
1 cup of water
1 teaspoon of liquid smoke
¼ cup of barbecue sauce
Instructions
Put the chicken in a 6 or 8-quart instant pressure cooker or pot
Mix the garlic, paprika, freshly chopped onion, and pepper and sprinkle it all over the chicken. Also, ensure that you turn it to coat on all sides.
Then, pour some water and liquid smoke into the instant pot. You can experiment with different flavors, as long as it's a clear liquid.
Place the lid on and turn the valve to a sealed position. Then choose the pressure or manual cook setting for about 10 minutes. It takes 10 minutes for the pressure to accumulate, and the cook time to start counting down. When the cook time is complete, let the pressure release naturally for a few minutes. Then, open the valve and detach the lid. 
Remove the chicken, and use a pastry brush to apply some bbq sauce. You may have to broil it for 4 minutes, until the skin becomes crisp, or perhaps place it on a grill for 5 minutes.
You can prepare this chicken ahead of time, cook, and store it in the fridge for a few hours.
Best Salad for Instant BBQ Chicken Breast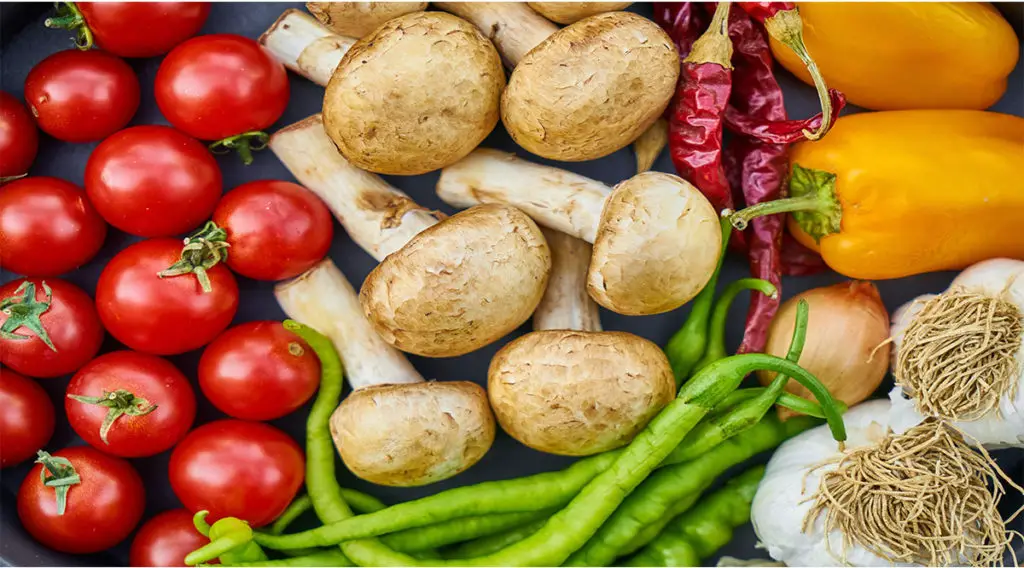 An instant pot is a good method for preparing potato salad. With just one pot, cleanup is simple, and an electric pressure cooker won't provide the same heat to the kitchen in the same way as boiling water. Even if the cooking time is five minutes, ensure that you set aside ten more minutes for the buildup of pressure.
Also, feel free to customize the potato salad with your favorite ingredients. These include radishes, freshly chopped pepper, celery seeds, and more.
Remember that ingredients such as Yukon gold potatoes are not as starchy as russets, but not as waxy as red potatoes. Thus, this makes them an excellent option when preparing potato salad. More so, they will maintain their shape exceptionally well, such as red potatoes, while absorbing additional ingredients such as russets.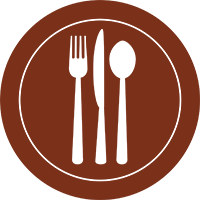 Ingredients
3 pounds of potatoes
½ teaspoon of kosher salt
4 large eggs
1 cup of chopped celery
1 freshly chopped onion
½ chopped dill pickle
½ cup of mayonnaise 
1 tablespoon of yellow mustard
½ cup of apple cider vinegar and pickle juice
4 teaspoons of honey 
3 freshly chopped pieces of pepper
½ teaspoon of paprika
Steps Involved
Collect the ingredients
Then, scrub the potatoes, and cut them into small sized cubes
Add 1 cup of water and 1 teaspoon of salt to the instant pot. Then, put a trivet and a steaming basket in the pot. Also, you can place another trivet on the first trivet, to ensure the potatoes won't fall into the water.
Next, add some cubed potatoes to the basket, and put some eggs in the potatoes. 
Secure the lid, ensure the steam release valve is in the correct position. Then, select the "pressure cook" setting and set the timer to three minutes. On average, the process should take 15 minutes to achieve the ideal pressure level.
Meanwhile, fill a large bowl with some water and ice.
When the 3-minute timer is up, move the steam release valve carefully to the venting position. When the valve drops, remove the lid and transfer the eggs to the ice water.
Let the potatoes cool down in the basket, or place them on a tray for faster cooling.
Next, peel and chop the eggs.
Place the potatoes in a bowl, and add these ingredients. These are the chopped eggs, onion, chopped cucumber, some pickles, apple cider vinegar, and honey. Then, toss it slightly to mix.  
Once it's complete, add some mustard, parsley, and mayonnaise. Mix the ingredients well. Taste and then season the mixture with some salt and freshly chopped pepper.
Finish the salad with some paprika, and chopped parsley.
Tips
Safety tips – keep the salad cool during the transportation process. When serving the salad in an outdoors setting, nest the serving bowl in a large bowl, or perhaps consider serving from a cooler. The salad should sit at room temperature for no more than three hours.
If the chopped onions are dense, soak then in some ice water for a few minutes. Then, drain the mixture thoroughly before adding them to the potato salad.
Best BBQ Sauce for Instant Pot Chicken Breast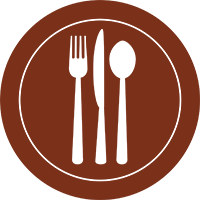 Ingredients
½ cup of ketchup
½ cup of apple cider vinegar
2 teaspoons of avocado oil
1 teaspoon of Dijon mustard
3 freshly chopped pieces of chili
4 drops of liquid smoke
2 freshly chopped pieces of garlic
1 teaspoon of Worcestershire sauce
Steps
Mix all the ingredients with a small pot, and use a medium heat setting. Then, whish the ingredients, and then the pot to boil. The next step is to reduce the heat to low and let it simmer for a few minutes. Remember to stir the ingredients occasionally.
Remove the pot from the heat, and let the bbq sauce cool before you use it.
Here Are a Few Ways to Use This BBQ Sauce
Use a pastry brush to apply it to veggies before grilling
Get a portobello mushroom and dip it in this bbq sauce. Then place it on the grill and use it as a vegan burger patty.
Pour the sauce over the chicken and bake them in an oven.
Sear a juicy steak, and then add some bbq sauce at the end of the cooking process. The cooking process should enough just to sear the meat up.
Mix a small spoonful of the sauce into some ranch dressing, and use it to smother your burger buns
Mix it with some mayonnaise and dip French fries into the sauce
Add some of the sauce to your potato salad for a smoky taste.
Simmer the meatballs in the sauce, and serve them as an appetizer
BBQ Chicken Serving Ideas
There are many methods you can use to serve the chicken once the cooking process is complete. Consider any of these fast and simple techniques:
BBQ chicken sandwiches – you can serve this meal with some fries
BBQ chicken bowls – place the shredded chicken on top of a bowl with some mashed potatoes
Cookout – serve the chicken with some grilled corn on the cob
Pasta dish – shred the chicken and serve it with some past as the main dish.
Instant Pot BBQ Chicken Breast FAQ
Q. Can You Prepare BBQ Chicken in A Slow Cooker?
A. Yes, the process is simple. You just have to place all the ingredients in the slow cooker, except the chicken stock.
Also, proceed to set the slow cooker to "low" and let it simmer for a few hours. Five hours should suffice, and the chicken will be ready to shred and eat.
Q. Can You Chicken Broth Instead of Chicken Stock?
This recipe might require a 1/3 cup of chicken stock. Why? Well, it's because the chicken tends to lose moisture during the steaming process. Also, you can use chicken broth instead. The reason chicken stock works best is that it has a better flavor than the broth. More so, chicken stock is also prepared by boiling the chicken's bone sections in some water. That said, the chicken broth is prepared by boiling meat in some water.
Q. What is the best base or sauce for instant pot bbq chicken breast?
Well, the range of options in this category are diverse and unique. The best base for chicken, when prepared DIY, should at least have some tomato paste. Tomato works well for sauces that you will use for meats. You can back up the tomato paste, with some freshly chopped coriander, garlic, apple cider vinegar, some honey, and freshly chopped pepper. Mix the ingredients up, and you have one of the best sauces for bbq chicken.
Q. Which Other Chicken Parts are Suitable for Cooking in Instant Pot?
Well, the chicken breasts are best because they are meat and perfect for procedures such as shredding for sandwiches. Other parts of the chicken, such as the drumsticks and wings, are also excellent for preparing bbq chicken. Remember to choose a chicken with a higher meat to bone density to make it suitable for your recipes.  Parts such as drumsticks and wings make up for excellent condiments for experimenting with recipes.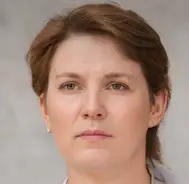 Latest posts by Leah Greenstein
(see all)