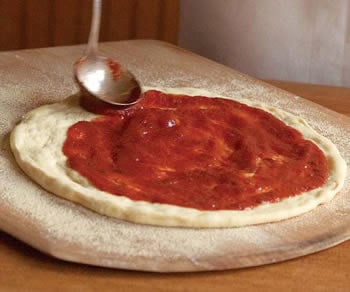 Not having the right sauce with you before cooking pizza is frustrating. Because it might not taste the same with the pizza sauce. However, you might think of adding a similar sauce to the pizza. 
So, can I use marinara sauce for pizza? 
Yes, you can. You only have to change the marinara sauce a little bit. For example, if your marinara sauce has more garlic kick to it. Or in case the sauce is too thin. Then you can fix it by adding a few crushed tomatoes and a bit of spice. 
Now, you'll need more than this to successfully use marinara as pizza sauce. That's why we've provided the difference between the sauces. Also, we tried helping you out to turn marinara into pizza sauce. 
Therefore, don't forget to keep reading! 
Can I Use Marinara Sauce for Pizza?
Now, marinara sauce is an Italian classic. So, it's similar to the flavor or taste of pizza sauce. 
However, marinara sauce is actually not made for pizza. Instead, it's used as pasta sauce, dip, and spaghetti sauce. 
This is because there are some differences between the two. 
The Difference between Marinara Sauce and Pizza Sauce
So, what is the dissimilarity between the two sauces? 
Well, the differences are related to the making process, taste, and texture. Want to learn more? 
Just go through the explained version of the differences-
| | | |
| --- | --- | --- |
| Factors  | Marinara Sauce | Pizza Sauce |
| Used ingredients | Cooked tomatoes, minced garlic, oregano, basil, olive oil, onion paste, ground black pepper, sugar, salt.  | Uncooked fresh tomatoes, minced garlic, oregano, balsamic vinegar, olive oil, spiced herbs, a pinch of red pepper, tomato paste, cracked black pepper, sugar salt.   |
| Taste  | A robust garlic flavor is prominent. | Slightly weaker flavor than marinara sauce.  |
| Texture  | Thinner | Thicker  |
So, these were the dissimilarities between pizza and marinara sauce. 
So, in conclusion, marinara sauce has fewer ingredients. That's why it's slightly easier to make than pizza sauce. Also, it provides you with a strong garlicky taste, unlike pizza sauce. Lastly, its thin consistency allows it to be used as a dip. 
But you can easily turn this sauce into pizza sauce. 
How to Use Marinara Sauce for Pizza?
Now, you know marinara sauce can be used while making your pizza. Hence, let's discuss how to use it as a pizza sauce- 
For starters, you'll need to transform the thin marinara sauce and thicken it. Then it'll automatically change the flavors as well. 
How to Keep Similar Texture As Pizza Sauce
How to thicken marinara sauce for pizza? 
Well, it's quite simple. You'll need to add a few extra items. 
So, first of all, grab some fresh tomatoes. We don't really recommend using canned ones. Because they won't help to turn the taste similar to that of pizza sauce. 
Plus they also make the sauce thinner. Because the water content is more in canned tomatoes. 
Hence, take some fresh tomatoes, cut them thinly or in cubes. Then add them into the sauce and heat up the sauce on low heat. Keep stirring till the sauce gets a thicker consistency. 
How to Keep Similar Taste As Pizza Sauce
Now,  what to add to marinara sauce for pizza?
Well, hold up a bit! 
Before adding anything, it's best to have a bit of taste of the marinara sauce. This way you can understand what it's missing. 
To be honest, oftentimes depending on the ingredients-
Your marinara sauce might lack a little bit of seasoning or spices. Thus, you can start off by adding 1 teaspoon of chili flakes or basil. This will tone down the garlicky flavor and make the sauce have a spicy kick to it. 
By the way, if you don't have fresh tomatoes, don't worry!! You can always use readymade tomato paste. 
What Are Some Pizza Sauce Substitutes?
Now, you have to use a sauce for your pizza. You can't just cancel the sauce out. Just how you can go for another fish if cod is too fishy for your taste.  
Thus, if you're curious about more alternatives to pizza sauce, we're here to help. So, there are some more pizza sauce substitutes other than marinara sauce- 
| | | |
| --- | --- | --- |
| Substitute  | Taste  | Texture (Thicker or Thinner than Pizza Sauce  |
| Tomato and chili sauce | Spicy and tomatoey  | Similar  |
| Pesto  | Herby and garlicky | Similar |
| Salsa | Herby and tomatoey  | Slightly thinner  |
| BBQ Sauce  | Rich BBQ flavor  | Thicker  |
| Hummus  | Rich umami-like flavor | Thicker  |
| Spaghetti and Pasta Sauce  | Tomatoey and spicy  | Similar |
| Bechamel sauce | Rich and cheesy  | Similar  |
Now that you have a basic idea, let's get into the discussed version-
Similar Texture to Pizza Sauce
For your comfort-
We thought about starting with alternatives that have a similar texture to pizza sauce- 
Tomato and Chilli Sauce
Now, if you want a really simple sauce, this might be it. Mixing tomato and chili sauce together with oregano can help you out. 
This sauce recipe can give you a slightly similar taste and texture to pizza sauce. So if you want, you can use this option. 
Bechamel Sauce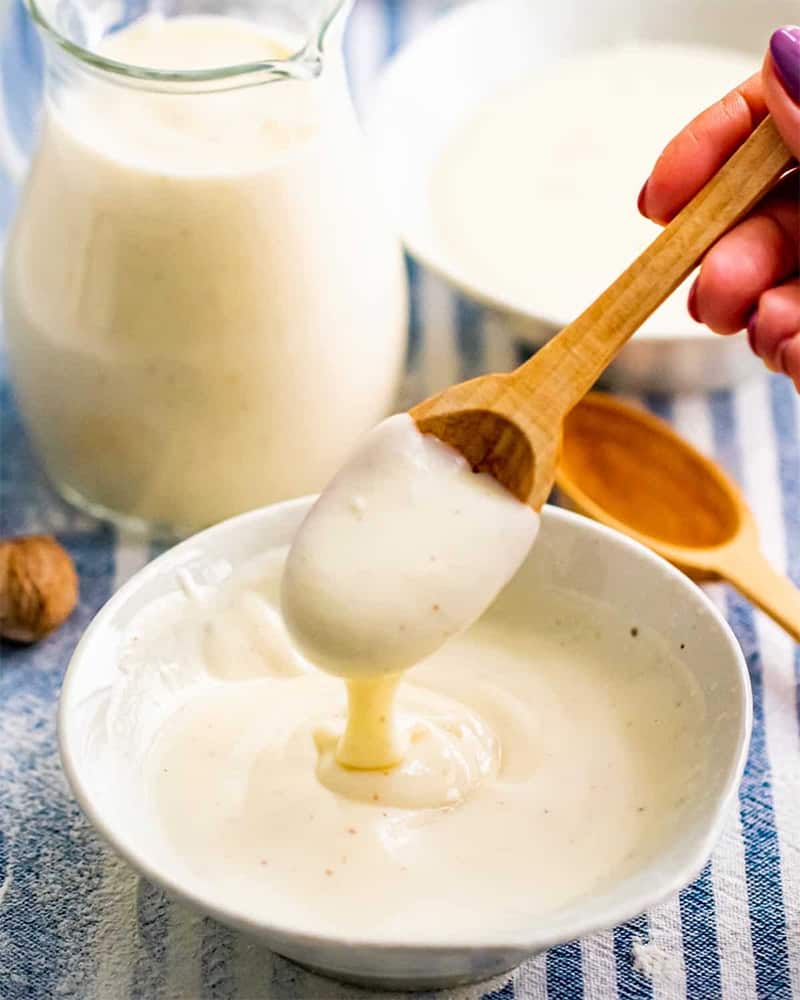 You can add bechamel sauce too. It has a similar thick texture to pizza sauce. Don't believe us?
Well, this sauce can be used as a substitute for using eggs in lasagna. So, the texture is really thick. Plus, it'll also provide a rich cheesy taste. 
Spaghetti or Pasta Sauce 
Lastly, if you want you can go for spaghetti or pasta sauce. Because these have a similar taste to pizza and marinara sauce. 
However, you'll see that there's more water content in these. Hence, there's a chance the pizza might turn soggy later on. 
Pesto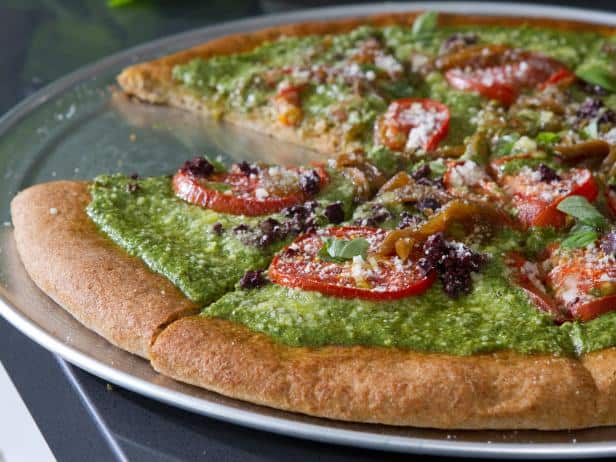 This sauce is one of the easiest to make among all the pizza sauce alternatives. This sauce will give you the same thick consistency as pizza sauce. 
But the best part is the flavor. You'll get a garlicky yet herby taste from it. Thus, it's a great option to choose to give your pizza a new taste. 
Now, if you don't have pesto sauce with you, you can always buy ready-made ones. Plus try the sauce out once before thinking of making it every time for your pizza. 
So, here are some of our suggestions regarding pesto sauce-
Filippo Berio Classic Basil Pesto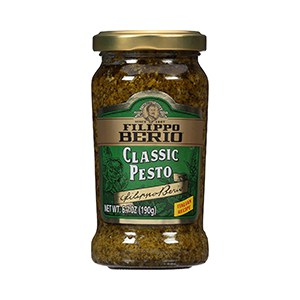 Seggiano, Fresh Basil Pesto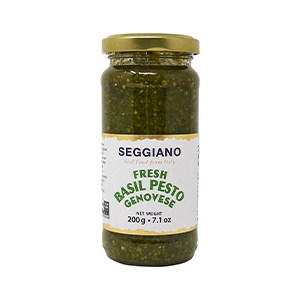 Just get the sauce and use it as a pizza sauce!!
Different Texture to Pizza Sauce
Now, let's look at the ones that don't match the exact texture of pizza sauce- 
Salsa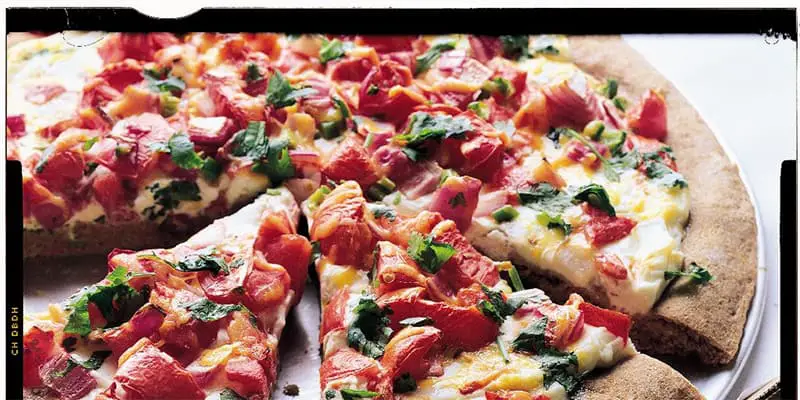 Now, salsa is a really popular sauce. It has that tomato and herby taste. Plus it'll be a good pizza sauce if you add chorizo, beans, or sweet corn as toppings. Because you'll get an overall Latino kick!
BBQ Sauce 
Now, if you're a fan of BBQ pizzas, this is your best pick. The sauce will complement the grilled chicken topping. Plus it also has a thick texture to it. So, definitely give it a try!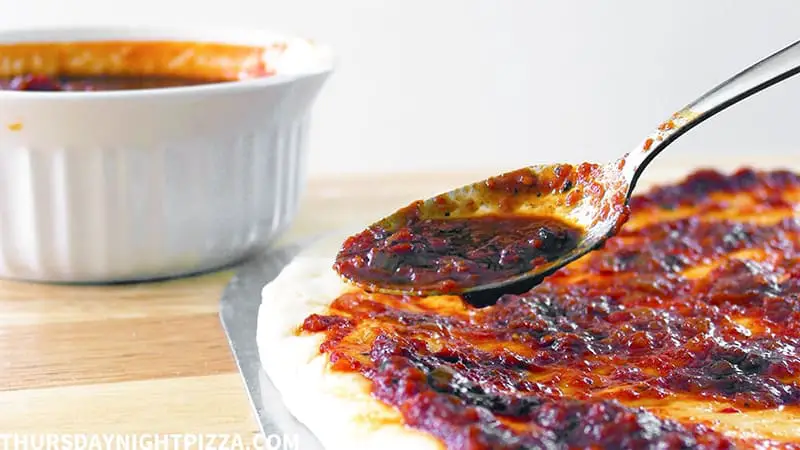 Hummus 
Now, trust us on this! Hummus might sound like an exaggeration but it really goes well with chicken or beef pizzas.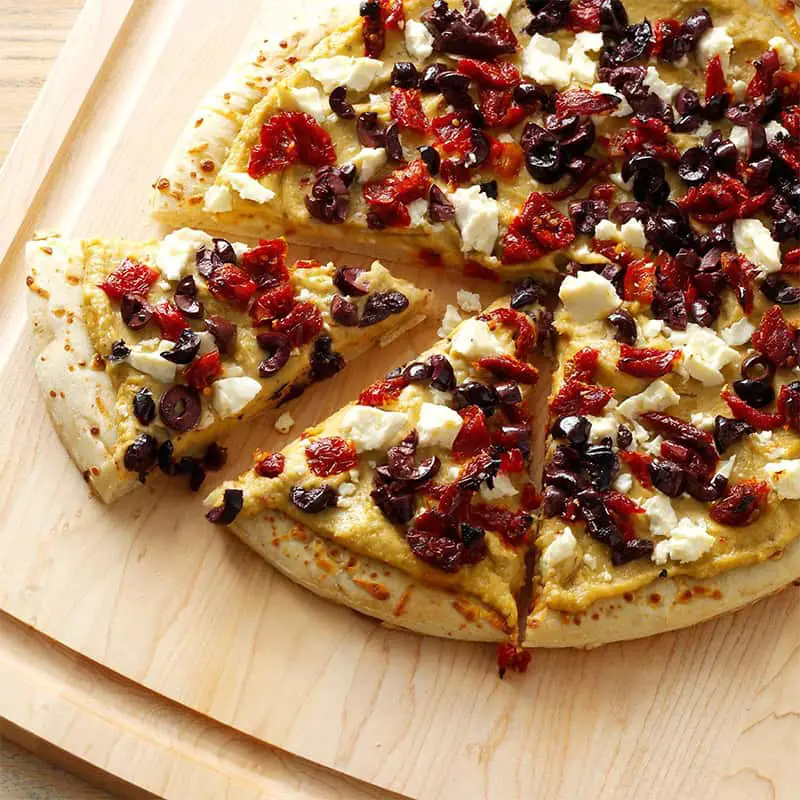 Also, it's really good to eat with pita bread. Hence, it will work with your pizza bread as well. Moreover, to make your pizza more delicious, add toppings like onions, cheese, olives. 
Plus hummus is a great source of protein. Thus, you make hummus at home or just buy it from a grocery store. 
Now, if you think marinara is a better choice than these and pizza sauce-
Do purchase more to use with your pizza. Thus, here are some best jarred marinara sauces for pizza-
Rao's Homemade Marinara Sauce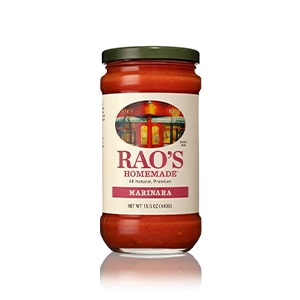 Primal Kitchen Marinara Tomato Sauce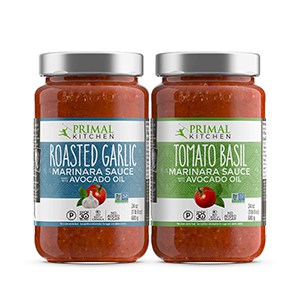 These will surely let you enjoy your pizza to the fullest! 
FAQs
Question: Can I use tomato sauce for pizza?
Answer: Yes! If you're a tomato lover and prefer a tomatoey taste for your pizza. Then we definitely support you on this. Tomato sauce or paste will surely be an amazing alternative for you. 
Question: Is marinara sauce for pizza?
Answer: No, marinara sauce is not originally created for pizza. But it can be used as pizza sauce. Because more or less, the taste is quite simple to that of pizza sauce. Thus, if you want, you can definitely use the sauce for pizza. 
Question: What can you use marinara sauce for?
Answer: Well, marinara sauce is typically used for pasta, tomato soup, ratatouille, etc. It can also be used in making spaghetti and pizza. To be honest, you can use it in lots of recipes. 
Final Words 
So, it's time to stop! We're finished providing everything necessary on how to turn marinara into pizza sauce. Hopefully, you have got the answer you were looking for. 
Now, you can use ranch sauce, ricotta cheese, and even balsamic glaze as pizza sauce. All of these are tasty options. 
Anyway, do let us know how your pizza tasted with the marinara sauce. Hope you enjoy a delicious pizza!!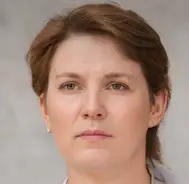 Latest posts by Leah Greenstein
(see all)