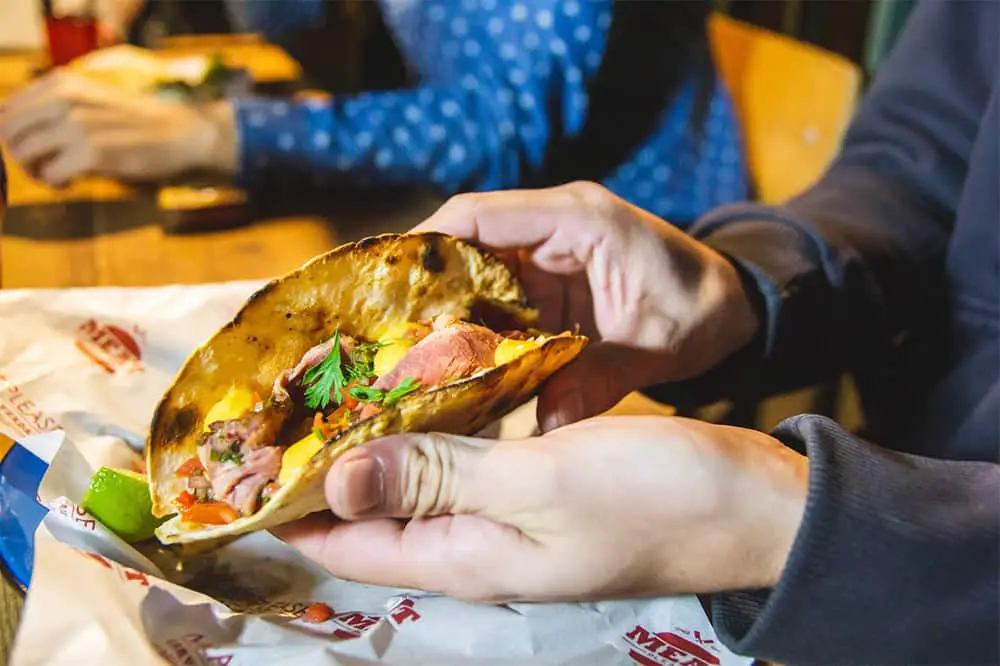 Tried making some tacos or enchiladas but your corn tortillas just kept cracking or falling apart? Yup! We've all been there at some point.
And more so when we simply pulled those corn tortillas straight from the package. But keeping corn tortillas from falling apart is quite easy. 
How, you ask?
To keep your corn tortillas from falling apart, warm them up in your microwave, oven, or on an open flame. This will make them pliable enough to make great tacos.
Nevertheless, your case may be a little different. As such, we crafted a full guide to help you understand why your corn tortillas fall apart – plus how to fix them.
Why Did My Corn Tortillas Fall Apart?
You may be wondering, 'why do my corn tortillas fall apart?' Well, there are two potential reasons:
Your corn tortillas aren't warm
You made thick corn tortillas
However, the main reason most corn tortillas crack and fall apart is because they are not warm enough. This is true for store-bought corn tortillas too.
Without warming them up, your corn tortillas won't be pliable at all. And it'll be hard to bend or roll them up without them falling apart.
In addition, if you make them too thick, they can also fall apart easily.
Should Corn Tortillas Fall Apart?
Corn tortillas are naturally gluten-free. Hence, they have a much more rough texture and will become stiff almost immediately upon cooling.
Corn tortillas are held together primarily with a small amount of fat. Thus, if your tortillas are dry or too cold, the fat can't bind them together and make them break.
How to Soften Your Corn Tortillas So They Don't Fall Apart
Homemade or pre-packaged tortillas will still fall apart if conditions aren't right. And the easiest way to address this is by:
Heating up your corn tortillas
Pressing them thin (during preparation of your tortillas)
Corn tortillas lose moisture over time and become dry and stiff if improperly heated. No need to worry though. Corn tortillas soften considerably upon reheating as you'll see.
Tip 1: Heat Up Your Corn Tortillas
If you use corn tortillas while cold, they will fall apart. The greatest way to serve corn tortillas is straight from the skillet. 
Place it into a tortilla warmer or kitchen towel and keep it covered. Covering corn tortillas keeps them warm and flexible just the way you'd like them.
So, how can you heat corn tortillas, so they don't fall apart? Well, the answer is dry heat! And there are several ways to do so.
5 of the methods include:
Method 1: Heating corn tortillas in an oven
Method 2: Warming them in a microwave
Method 3: Placing them over an open flame
Method 4: Putting them on a pan
Method 5: Using a tortilla warmer
Each of the methods above will take different durations as well depending on the amount of heat. However, here are the typical durations for warming them:
| | | |
| --- | --- | --- |
| Method | Amount of Heat | Duration |
| Oven | 250°F | 20 Minutes |
| Microwave | High Setting | 30 Seconds – 1 Minute |
| Open Flame | Low Setting | 2 – 5 Seconds (For each) |
| Pan | Low/Medium Setting | 1 – 2 Minutes |
| Tortilla Warmer (In Microwave) | Medium Setting | 1 – 2 Minutes |
Method 1: Heat Your Corn Tortillas In An Oven
If you have an oven, you can heat up your corn tortillas so that they're pliable as they once were while fresh. Here's what to do to get started:
Step 1: Warm up the oven to 120°C/250°F 
Step 2: Wrap 5-7 tortillas with a large sheet of aluminum foil. Close the foil tightly around the tortillas. 
Step 3: Place in the oven for around 20 minutes or until warmed throughout.
NB: Put in the oven only to heat. Baking will result in tortillas that fall apart.
Method 2: Heat Corn Tortillas In a Microwave
A microwave is one of the quickest ways of softening your corn tortillas. But before you toss it in the microwave, remember to follow these steps:
Step 1: Place a tortilla on a plate and cover it with a damp paper towel. 
Step 2: To reheat several tortillas, alternate them with moist paper towels,
Step 3: Reheat on high for 30 seconds-1 minute.
Alternatively, if you have a microwave-safe plastic bag, you will need to:
Wrap a pile of five to seven tortillas in dampened paper towels or kitchen towel. 
Put it in a microwave-safe reclosable plastic bag or wrap in plastic wrap (leave the bag open). 
Microwave until flexible and warm for about 1 minute on low to medium setting.
Method 3: Heat Corn Tortillas Over An Open Flame
It might sound overkill, but the open flame method works very well for hard corn tortillas. In addition, it's relatively quick too. Here are the steps to pull it off:
Step 1: Wet a tortilla entirely under the tap. 
Step 2: Place the wet tortilla right on the flame of a gas stove. 
Step 3: Let it warm for a one or two seconds, then flip the tortilla. 
Step 4: Keep warming and turning the tortilla until it is heated and dried enough. Repeat this process for all other tortillas that you need to heat.
Method 4: Heating Corn Tortillas Over a Skillet, Griddle, or Pan
You can reheat freshly-made tortillas over low to medium temperature on a skillet, griddle, or pan. This is relatively easy especially if you lack any of the other tools discussed. To get started with heating your corn tortillas, simply do the following:
Step 1: Put the tortillas on the hot surface in a single layer.
Step 2: Ensure you warm the tortillas over medium-high temperature.
Step 3: Turn after about 30 seconds to heat evenly. 
Step 4: You will be done if your tortillas have a toasty smell with a few brown spots.
Although this method works well for most store-bought and refrigerated tortillas, they will take longer to warm up and become soft.
Method 5: Using a Tortilla Warmer
Tortilla warmers are the best for reheating pre-cooked tortillas (store-bought or homemade). They are also perfect for serving our tortillas at the dinner table because they'll keep the tortillas warm.
Place a damp paper towel at the base of your tortilla warmer
Place your tortillas in a stack over the paper towel in the tortilla warmer
Put the tortilla warmer in your microwave and set the temperature level to medium
Leave the tortilla warmer in the microwave for about 1 – 2 minutes then remove them.
Keeping Your Tortillas Soft After Reheating
Once you have heated your corn tortillas, wrap them in a dampened towel. Move them to a tortilla warmer or a basket to keep them hot.
If you don't have a tortilla warmer, you can put the towel-wrapped stack in a large bowl then cover it with a plate.
Tip 2: Press Your Tortillas Thin
When you make corn tortillas, do you press them thin enough? When corn tortillas are too thick, they get bready and fall apart, whereas thin ones fold easier.
Use a tortilla press to press the tortillas. This is the best way to get consistent and uniform tortillas so that you don't have to fret about them being too thick.
Supposing you don't have a tortilla press, lay your dough between two layers of parchment paper and press using a rolling pin. Try to have tortillas that are about 5-6 inches across.
Use two parts of a plastic freezer storage bag if you have a press but no parchment paper. Spray the paper with  a little oil or nonstick spray between each use.
How To Keep Store-bought Tortillas From Falling Apart
When buying packaged tortillas, the first thing to consider is ensuring that you get those that are still fairly fresh. 
If possible, don't buy your tortillas from a modern supermarket. Look for a source of fresh tortillas. Buy from a Mexican or Latin American store.
To keep store-bought tortillas from falling apart, you need to warm them up a bit. You can do so by doing one of the following:
Wrap a stack of tortillas in foil and place in the oven at 250°F until warm.
Wrap a slightly damp towel around a stack of tortillas and microwave them for a bit.
Wrap a stack of tortillas in a clean towel and steam them using a steamer.
Heat the tortillas one after another on a grill or comal. Each side should take 20-30 seconds.
Heat a few tablespoons of oil on a cast iron frying pan on medium heat. One by one, place your corn tortilla in the hot oil. Flip carefully when the center of the tortilla is a bit translucent.
If you have warmed them and are still falling apart, your tortillas are no longer fresh.
Fresh tortillas taste much better and have fewer preservatives or other additives. If you can't find these, you can learn to make your tortillas.
How to Make Corn Tortillas So They Don't Fall Apart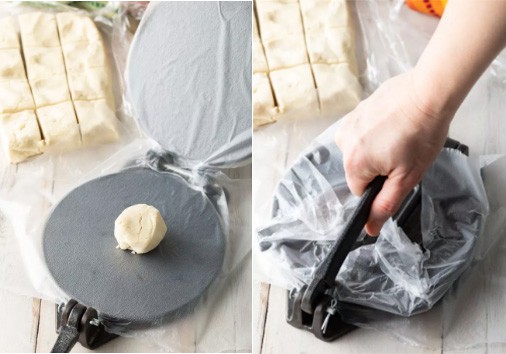 It would be best if you considered making corn tortillas from square one. This is because they  are much more flexible and taste fresh than most store-bought tortillas.
If you are making your corn tortillas at home, the key is not to overcook them.
This recipe is so easy and quick. When done right, your handmade corn tortillas won't fall apart.
Tools You Will Need
Ingredients
Masa – instant Masa corn flour
Lard – for a vegetarian variation, use vegetable shortening
Hot water – to soften the dough and liquefy the lard
Salt – to enhance flavor
Steps
Set up: Lay out a tortilla press, a big mixing bowl, a cutting board and a nonstick skillet.
Mix: Measure the corn flour, salt, and lard into the big mixing bowl. Pour hot  water over the fat ( vegetable shortening or lard) . Knead the dough using your hand until it gets smooth.
Rest: Wrap the dough in plastic paper and leave it to relax at room temperature for about 30 minutes. Don't skip resting time as it softens the corn flour to make your tortillas more pliable.
Cut: Divide the dough into equal pieces and leave them covered with the plastic, so they don't dry out.
Place a piece of the dough in the middle of the press one at a time. Press down to level the tortilla into a thin circle.
Cook: Peel the tortilla gently off the plastic and put it on the hot and dry skillet. Cook for just about 2 minutes per side.
Keep warm: Place your cooked tortillas on a plate or bowl and cover with a towel to retain warmth.
Frequently Asked Questions (FAQs)
What causes my corn tortillas crack when I roll them?
Your tortilla cracks either because it is too cold or stale. Starting with warm fresh corn tortillas is the key to a great roll.
How do I make corn tortillas stick together?
Start with a warm tortilla: A warm tortilla is more flexible and easy to wrap. Use a big tortilla: the bigger the tortilla, the easier making a tight wrap will be.
Do you need to cook store-bought corn tortillas?
Corn tortillas are not cooked all the way through when you buy them. However, your store-bought tortilla will warm up in the oven in just 10 minutes.
Can you eat corn tortillas raw?
Nothing bad will happen to you by eating corn tortillas that are not cooked all the way. The lime in it preserves it quite nicely. Eating corn tortillas raw is, however, not a very appetizing approach.
Which is the best, corn or flour tortillas?
Corn tortillas surpass their flour alternative if you're looking for a healthier choice. Corn tortillas are lower in calories and fat than flour versions and deliver fiber and other nutrients. Even so, opt for flour tortillas for dense fillings. They are likely to be more flexible.
Closing Words
It does not take a lot to keep corn tortillas from falling apart. The key is to understand what causes corn tortillas to fall apart and avoid it.
The reason corn tortillas fall apart is if they are not warm enough or are too thick. To avoid this, always start with a warm tortilla or press the tortilla thin enough.
As such, you should choose the best method to warm your tortilla to keep it from falling apart.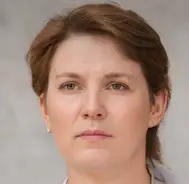 Latest posts by Leah Greenstein
(see all)