Does it happen that your carbon steel knife always gets rusty and unusable? You might've grown tired of the rusting because it's frustrating. Plus you've heard that chefs like to have blue patina on their steel. 
So you want to know how to get a blue patina on carbon steel?
Well, you can cut fruits like apples, pineapples, or kiwis. Then keep the knife like this for an hour and repeat it for 1 or 2 months. You'll see patina building up then. Or you can use vinegar/mustard to have the blue patina that you want. Purpose-made chemicals can also be used for this.
But to do that, you'll need a detailed guide. So scroll through the next segments for better understanding.
Why Should I Use Patina? ( Reasons Explained)
Well, patina is a layer of oxidation on a surface. That means you could get a patina above any steel or similar product. It would protect that product from rust and ensure a longer lifespan.
There's a reason behind it of course. Knives mostly get rusty pretty soon, especially the steel ones. The rust grows into a huge mess. Finally, it takes over the whole knife and makes it unusable.
But a lot of people confuse rust with patina and ask if they are the same?
Well, as we said, patina is a thin film of oxidation on carbon steel. Due to this oxidation, patina is comparable to rust. But there are several differences, and it can actually aid guard against rust.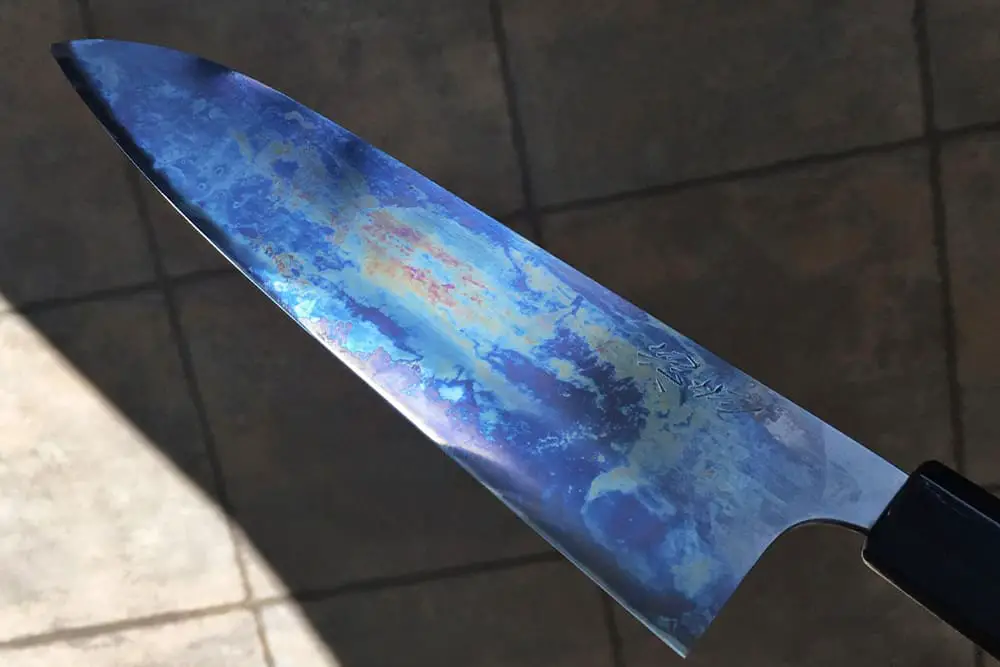 So patina helps the carbon steel knives not to get rusty. Plus it's an extra layer to protect the knife. The blue layer might even make you feel fancy and super effective. 
So are you excited enough to know how to make a patina? If you're pumped, the next segment is just for you.
How to Get A Blue Patina on Carbon Steel? Step by Step Guide!
Getting a blue patina is not that hard. But you need proper guidance to do so. Now first, we'll explain the most effective way to get a blue patina. Then we'll move on to the other alternative ways.
Use A Purpose-Made Chemical
Well,  this is a step-by-step guide that uses chemicals. So you need to go through all the steps to get the patina on your carbon steel knife. This can be the most effective way to achieve a patina.
Step 1: Rub Alcohol on The Knife
Take a clean carbon steel knife. Then place it on a tray or plate and not directly on a table. After that, wear rubber gloves to avoid any injuries.
Then soak a dishwashing scrubber in rubbing alcohol.  Rub the knife with it on both sides. Keep rubbing it for 3-4 minutes. 
Now choosing the dishwashing scrubber can be tricky. Because you'll need the one that's not too hard or soft. So here's what you need to use :
Multi-Purpose Scrub Sponges for Kitchen by Scrub- it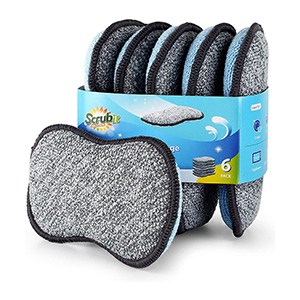 Scotch-Brite Non-Scratch Scrub Sponges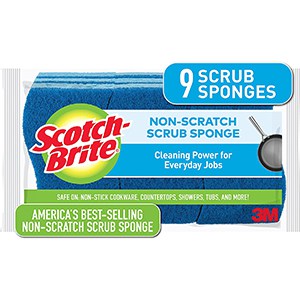 After that, take a small towel and soak it with rubbing alcohol. Then wipe the knife with it very carefully. Don't forget to wipe both sides and corners of it. 
Then move to the next step.
Step 2: Heat The Knife
Now you'll have to heat the knife to achieve a dark blue patina. But remember that we've wiped the knife with rubbing alcohol. So don't take it near the fire.
So how can you heat it? , Well, you can use a heat gun. Put the heat gun on the lowest power and warm up the knife. So that it will better absorb the purpose-made chemical.
Now if you don't have a heat gun, you can use a hairdryer instead. Just turn on the warmer option to it. No matter which one you use, make sure to hold it 3 inches away from the knife. Then blow the heat to both sides of the knife.
Once you're done, see the next step.
Step 3: Apply The Chemical to The Knife
You need to apply the purpose-made chemical at this point. We prefer using super blue as the chemical. Because that gives the effect in seconds.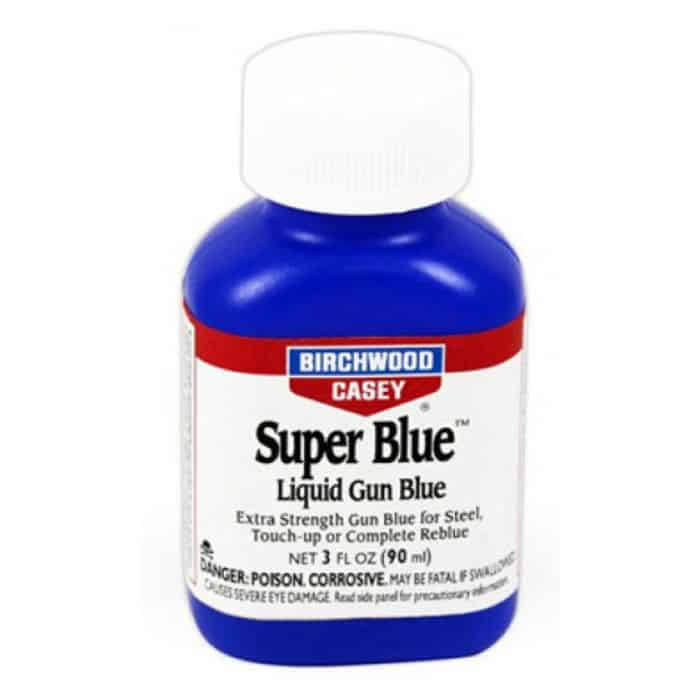 Now take a brush and dip it in super blue. Then apply it to the knife. Don't miss the corners and sides of the knife. Coat the knife at least thrice, see if you missed any spots. If not then you're done applying the chemical.
Step 4: Dry The Knife
Now, wait for a minute. Then dip the knife in a bucket filled with tap water for 30 seconds. Wipe off the water with a clean dry towel. 
After that, take the heat gun again and blow some air. I'll ensure that the knife is completely dry. Now keep the knife aside for 30-45 minutes before using it. Because that's the best practice. 
Now you may want to move towards a more simple way. And you may want to use common ingredients from your kitchen. In that case, see the next method.
Apply Vinegar/ Mustard
Another way to get blue patina is to use mustard/vinegar. We know vinegar has various uses. And mustard also has some benefits. But both of them can be used to add a blue patina over your carbon steel. So let's see how.
Step 1: Clean The Knife
You need to clean the knife first before moving to the procedures. If your knife is new, then just apply rubbing alcohol the way we've mentioned in the previous segment.
Rubbing alcohol will ensure that there's no oil on the carbon steel. Wear hand gloves as well so that the knife won't acquire the natural oil from your skin. 
However, if the knife is an old one, you need to scrub it. You can use a bar keeper's friend to rub the knife with. It will prepare the blade for the next steps.
Step 2: Put Mustard/Vinegar on The Knife
So you might want a dark blue patina on your carbon steel. In that case, cover your knife with mustard. You can use mustard paste that's a bit liquidy but not watery. Then brush it all over the knife. Cover all the sides and corners with it.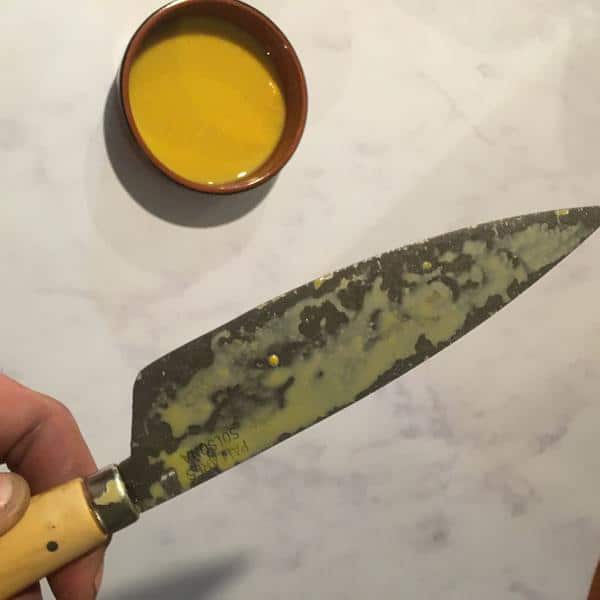 Or you can use white vinegar. Vinegar will give the knife more of a light blue patina. To have that, you need to take a jar full of white vinegar. Then dip the knife in it. 
Now for both mustard and vinegar, you've to wait for the oxidation to work. You need to wait for at least 20 minutes to 5-6 hours. The longer you wait, the darker the patina color would be. Once you're done with waiting, move to the next step.
Step 3: Dry The Knife
Now first clean the knife with water. Then wipe it with a dry cloth. Make sure that the knife is fully dry before storing it.
Apply a layer of oil on the knife. You can use gun oil. Or you can just simply use cooking oil. Then keep it on the storage rack. After 3 hours, you can wash and use it. 
Use Fruits/ Veggies
Other than that you can also cut through a potato. Leave the knife inside of it overnight. The next morning, you should see the patina on the steel. Or if you have time, then patina can grow naturally after 10-12 months of usage.
You can try cutting fruits like apples and kiwis. Let the knife sit on the juice for an hour before washing. It will fasten up the patina buildup.
That's how you get a blue patina on your carbon steel.
Tips on Storing Patina Carbon Steel Knife
Well, storing carbon steel knives can be tricky. Because it gets rusty even with no effort. So that you can store better the carbon steel knife, we have some tips given.
Why don't you check out the carbon steel knife storage tips?
Tip 1: Wash The Knife Immediately
So what we do after using a knife is wash it and keep it in the sink. What happens is the knife sits on the water and gets rusty over time.
The moisture makes the steel go rusty. That's why if the knife is dirty, wash it immediately. 
To wash it, you can first clean it with normal tap water. Then you need to mix and take 2 drops of liquid dish wash on the scrubber. Scrub the knife gently. Do not use a harsh scrubber, otherwise, you'll have scratches on your knife. 
To be honest, polishing knife scratches is not that easy. So you better be careful. But what if you don't want to wash it immediately. You might want to clean it along with other dishwashers.
In that case, what you can do is, take the kitchen towel and dampen it. Then wipe the knife with it. After that, wipe with a dry towel, so that there's no moisture left. Then keep it aside. Wash with the other dishes later on.
Tip 2: Store The Knife Separately on A Drawer
Well, we usually store knives, spoons, and other utensils together. But that's totally not the right thing to do with a carbon steel knife. As you're very careful about moisture not getting on it, it's better if you keep it separate.
To do that, after washing the knife, put it over the butcher's paper. Now you may get conflicted between butcher or kraft paper. However, butcher paper is better as it has the moisture-absorbing ability.
After you put it on the butcher's paper for 2 minutes, the excess water will be soaked. Then dry the knife completely with a towel. Afterward, just put it in a separate drawer. If you wish, you can place a butcher's paper in the drawer. 
So that the knife remains dry. It'll ensure a longer lifespan for the knife without being rusty. 
With it, we are done with today's topic. You get to learn a lot about getting a patina on your knife.
FAQs
Question: Is a knife with patina safe to use?
Answer: Yes, a knife with patina is safe to use. It's mostly used by renowned chefs on their knives. Your old knife might also have self build patina on it. So it's harmless. 
Question: Can patine prevent rust buildup?
Answer: Well, patina helps to keep the rust away from the knife. But there's no guarantee that rust won't build up forever. If you keep the knife in water frequently then, it may rust.
Question: Can I remove the patina from the knife?
Answer: Yes you can remove the patina from the knife. But it is really difficult. You can use metal polish over it, to remove the patina layer.
Endnote
Looks like we're at the end of this article. You've made it this far. Now, you know how to get a blue patina on carbon steel.
So when you get patina on your knife, just share your pictures. You can post them in the comment section.
Thank you!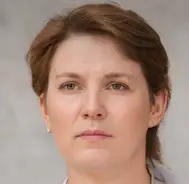 Latest posts by Leah Greenstein
(see all)