In true tradition, BBQ sauce is perfect for improving the taste of smoked meats, and not just to overpower them with intense flavours or excessive salt. The best part about the sauces on this list, is that they are not heavy on gravy or preservative ridden sauces that you might have come across. These sauces are ideal for the conventional barbecue, and they also have balanced flavours.
Pulled pork sauces are optional, and are not necessary when you want to cook pork, but only once you have done the pulling. Then serve the meat on the side for guests, to determine the amount they would need for a meal.
Factors to Consider When Cooking Pulled Pork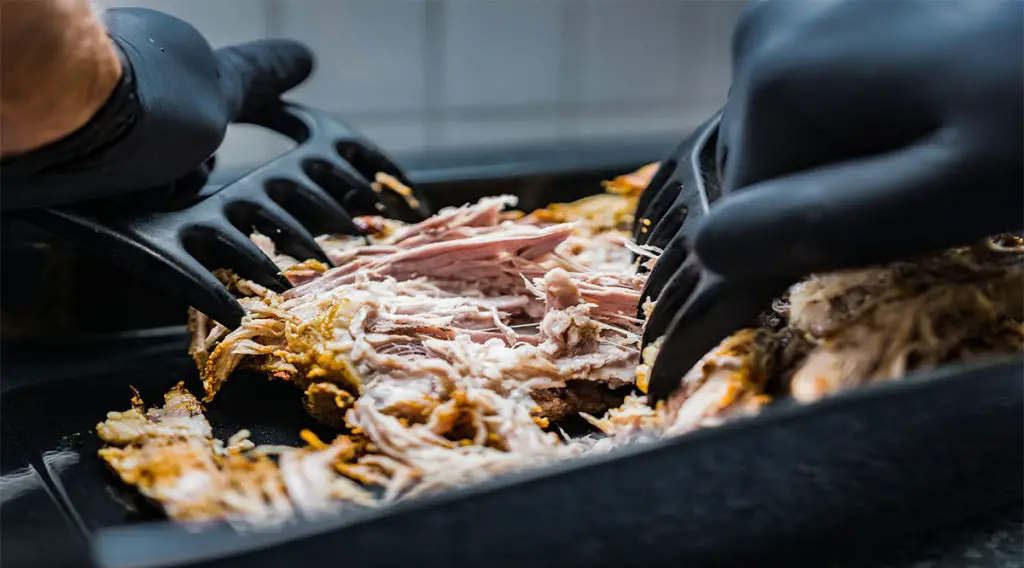 Before cooking pork, it's vital that you understand the characteristics of this type of meat. Unlike chicken or the conventional beef meat, pulled pork tends to be tender. In some cases, the meat might also be exceptionally fatty. Thus, you have to ensure that you cook the meat using relatively lower temperatures than you would when cooking beef meat.
Also, pork gets ready relatively fast, especially when you don't cook using slow cookers. The beef might even have a large amount of fat. Thus, you should decide whether you will remove the extra fat, or perhaps leave it as part of the margination process. To enjoy the best of pork with your sauce, ensure that you have a compatible sauce to help bring out the flavour of the meat.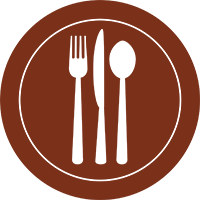 Ingredients for BBQ Sauce for Pulled Pork
Ketchup – use 2 cups of a famous ketchup as the base for this meal. Using ketchup would be ideal, as this recipe is also full of other excellent ingredients.
Apple cider vinegar – apple cider vinegar will impart a delicious, tangy and unique flavour to help balance the taste of the sauce
Brown sugar – add ½ a cup of brown sugar will help to sweeten the sauce, and to also add some or originality to the sauce
Honey – use some of your favourite honey, which you can find easily in local stores and more.
Worcestershire sauce – the sauce helps to balance the taste of the bbq pork. If you prefer gluten-free or you are sensitive to products such as soy, then you have many other options. You can use coconut aminos as a replacement for the sauce.
Stone house seasoning – this type is best, and it's also a famous go-to solution as a sauce alternative. It includes a unique blend of black pepper, garlic, and kosher salt, which works well with many types of bbq meats.
Lemon juice – adding some lemon juice to the sauce will add a sufficient amount of acid to give the meal a unique taste.
Hot sauce or fresh chilli – you can also add some hot sauce to this recipe. If you don't like using a spicy sauce, then cut up some chilli.
How to Make the Best BBQ Sauce
Cook the BBQ sauce – mix all the ingredients by using a medium saucepan, and use some medium heat. Then, let the sauce bubble, and then reduce the heat. Let it simmer for a few minutes, because this will help improve the flavour of the sauce.
Serve – you can use this sauce immediately on your bbq meats.
How to Store Homemade BBQ Sauce
Since preparing this sauce is a multifaceted process, it would be great if you would make enough to last more than one meal. Even if the sauce goes bad after a few days, especially when stored in the fridge, you can still make some to last a few days. Usually, sauces won't go bad until after about two weeks of staying in the refrigerator. Thus, if you know you love preparing pulled pork regularly, a good suggestion is to make some to store for the next cookout project.
If you have this sauce ready for future meals, you can let it cool for a few minutes, and then transfer it to a jar. Then, close it with a tight-fitting lid, and keep in the fridge for quick and convenient flavouring all through the week.
How to Store and Freeze Barbecue Sauce
To store – store any leftovers of the sauce in an air-sealed container in the fridge for a few days. Since the sauce does not have any preservatives, its likely to go bad faster than conventional sauce that you bought from the store.
To freeze – yes, that's right! You can freeze barbecue sauce. Put the sauce in an airtight freezer and safe container, and let it sit for a few days as well. When you need to use it, let it thaw and then serve with your meal.
Other Top BBQ For Pulled Pork Sauce Recommendations
There are many other equally useful and top-notch recipes you can consider for your pulled pork meals. Note that, you may have to keep the sauce in the fridge for a few days to help improve the taste. They include:
1. Carolina Style BBQ Sauce
This sauce is similar to classic mustard barbeque sauce, but with just a few variations. Instead of being thin and sweet like other sauces, this type is a vinegar-based sauce. It includes a combination of sweet sugar, some liquid smoke and savoury mustard to make it ideal for your pork meals. As always, you can improve the taste by adding a touch of freshly chopped chilli pepper.
Keep it in the fridge for three days.
2. Memphis Barbecue Sauce
The term "Memphis barbeque" is commonly used to refer to pork. It's a ketchup-based barbeque sauce, which also goes well with pork and ribs. The best part about this sauce would be the exceptional vinegar to tomato ratio. The result is a thick, tangy and sweet sauce. You can complement the taste with some freshly cut chilli
Keep in the fridge for three days.
3. Best Odds Pulled Pork Sauce
The best odds sauce includes a few key ingredients which you might already have in your kitchen. It makes up for one of the best ways to prepare pulled pork. The steps involved include cooking water, sugar, paprika, cayenne and salt for a few minutes. It's all you need to make one of the best sauces for pulled pork.
Keep in the fridge for five days.
4. Piedmont Barbecue Sauce
Piedmont is a location in Carolinas, which is where the sauce gets its infamous name. The sauce includes vinegar, and some tomato to impart a unique flavour. It's a traditional barbecue sauce, which has a tangy flavour, thanks to the vinegar and sweet sauce. Its also relatively thin, making it ideal for applying to your pork as soon as its ready. The ingredients for this sauce include vinegar, water, sugar, salt, pepper flakes and some water. Yes, that's it! There is not much to this sauce, and its simplicity makes it ideal for your needs.
Keep in the fridge for two days.
5. Southern Vinegar Sauce
The southern vinegar sauce ranks among some of the oldest recipes in the world today. While the sauce does not contain any tomatoes or mustard, it includes some butter and lemon. It's also a thin sauce, which has similar characteristics to the equally famous Carolina's BBQ sauce. The characteristics of this sauce include a savoury and tangy taste, with some butter to help balance out the flavour. It's best used before your pork gets too dry.
Use a generous amount of butter to mix with some honey, pepper, vinegar, salt and lemon juice. Then add some Worcestershire sauce. Let it cook for a few minutes, then let it sit again for a few minutes before serving on your pulled pork.
Keep in the fridge for up to 4 days.
6. Mustard Barbecue Sauce
In southern sections of South Carolina, mustard is a vital aspect of almost every meal. That said, mustard barbecue sauces rarely have tomatoes. Instead, the sauce has balsamic vinegar, which adds a unique flavour and spicy taste to the sauce.
The process involves simmering sugar, butter, lemon juice, sugar, butter and Worcestershire sauce for a few minutes. The entire process has to occur in one simple step, and you have to use one pot. The result is a unique sauce, which works well with pork and various types of meat.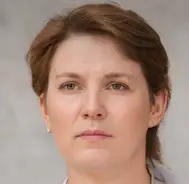 Latest posts by Leah Greenstein
(see all)