A good tomato sauce is the foundation for so many wonderful dishes. The dishes include chicken, pizza, pasta, and fish. Although you can eat these dishes without the tomato sauce. 
However, there is a dish that will be incomplete without the sauce. And that is the Godfather's pizza. And to recreate it you will definitely need the sauce.
Therefore, to make the Godfathers' deep dish pizza. You'll definitely need the recipe for the Godfather's pizza sauce.
Godfather's Pizza has been in business for almost 43 years. And so has their famous pizza sauce. Now, you might wish to bake your own godfather's pizza in the comfort of your own home. For that, you will surely need some instructions.
Here's how to make Godfather pizza sauce. Which is cooked in olive oil with garlic, tomatoes, and seasonings.
To achieve this wonderful Godfather's pizza sauce, you will need to follow our simple steps. It's just going to take 30 minutes. So, let's not wait anymore and jump into the recipe-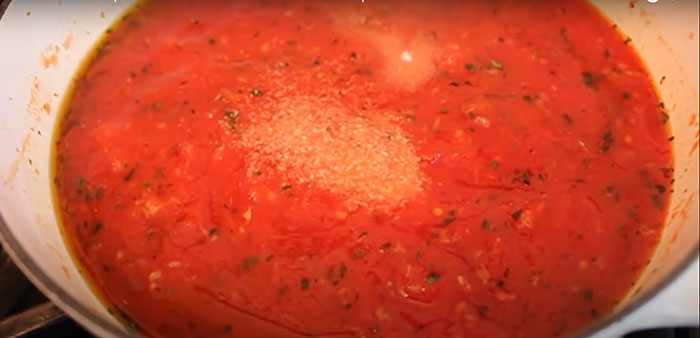 Difficulty Level: Intermediate 
Time Required: 30 minutes
Serving Size: 1 Serving (1 Large or One deep dish pizza)
Nutrition Facts: This chart has the whole nutrition the entire sauce contains-
| | | |
| --- | --- | --- |
| Serving | Ingredients | Calories  |
| 16 oz  | Tomato Puree | 372 |
| 1 tsp  | Garlic Powder | 9 |
| 1.5 tsp | Onion Powder | 36 |
| 1.5 tbsp  | Oregano | 16.5 |
| .75 tbsp | Basil | 0 |
| 1 tsp  | Rosemary (Ground) | 4 |
| 1 tsp  | Marjoram (Ground) | 6 |
| .75 tsp  | Thyme | 4 |
| .5 tsp  | Fennel (Ground) | 30 |
| .25 tsp  | Coriander | 2.5 |
| .25 tsp  | Salt | 0 |
| .25 tsp  | Black Pepper (Ground)  | 1.25 |
| 1 tbsp | Olive oil | 119 |
| The total amount of calories  | | 600.25 |
Ingredients:
16 Ounce tomato puree
1 teaspoon garlic powder
1.5 teaspoon onion powder
1.5 tablespoon oregano
¾  tablespoon basil
1 teaspoon rosemary (ground)
1 teaspoon marjoram (ground) 
¾  teaspoon thyme
2/4 teaspoon fennel (ground)
1/4 teaspoon coriander
1/4 Teaspoon Salt 
1/4 Teaspoon Black Pepper (ground)
1 tablespoon extra virgin olive oil 
Optional Ingredients
These ingredients aren't necessary for making the classic Godfather's pizza sauce. But these will definitely add an extra kick to your sauce. 
Part-Skim Shredded Mozzarella Cheese
Pepperoni
Sausage
Ham
Bacon
Steps Of Making The Godfather Pizza Sauce
Making the Godfather's pizza sauce is not that easy. Therefore, it might seem a little hard at the beginning. But these steps will walk you through this-
Step 1 of 2: Preparing The Tomato Puree
Turn on the burner to medium heat. Consequently, place a skillet on the burner and pour sufficient olive oil into it. After that, add tomato puree and stir. 
Now, add garlic powder, onion powder, and oregano. Again add basil ground rosemary, ground marjoram, thyme into the pan, and continue to stir. Lastly, reduce the heat and gently simmer. Then cover the pan after 10-12 minutes.
Step 2 of 2: Combine The Remaining Ingredients
In this step, while stirring frequently, add the other ingredients to the pan. Again, after 10 minutes, reduce the heat to low and cover the skillet. 
Now, wait for 10 minutes. And after that, you'll be able to include it in the godfather's pizza crust.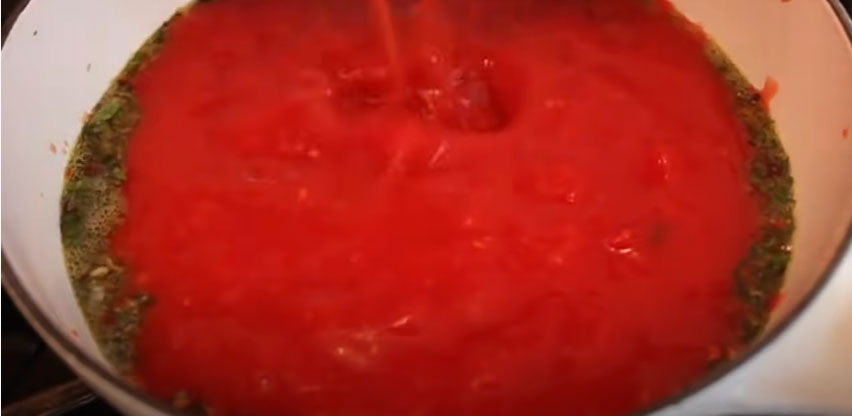 The optional ingredients we mentioned come into the picture now. You can add them after you've made a paste in your blender if you wish. It is totally up to you.
And that's all from us! Your sauce is ready. Now, just spread it over your dough.
General Tips
These tips will help you in your sauce-making process. Just try to remember them and get the ultimate result-
Is It Possible To Store The Godfather's Pizza Sauce?
Yes! If you prepare more sauce than you need for one pizza, you can freeze the extra sauce. We recommend a quart-sized freezer bag. Simply remove the freezer bag and empty the frozen sauce into a small saucepan to reheat. Reheat on low heat, often stirring, until well heated.
How Healthy Is the Sauce?
As you know, we have tried to use everything organic. This dish is both nutritious and delicious. Tomato sauce has been shown to reduce prostate cancer risk in men. Whoever eats it once or more per week.
How Can You Know If the Sauce Has Gone Bad?
The best technique to examine the sauce is to smell. If it develops an off odor, flavor, or appearance. To be more precise, the color of the dish will be darker than usual. The smell and taste will be rancid and sour. Sometimes, you might even see mold on the sauce. In case of any of these, throw the sauce away.
These extra tips will further help you while making the sauce. Thank you for staying till the end, hope to see you soon!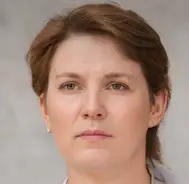 Latest posts by Leah Greenstein
(see all)