Wanna upgrade your Caprese tomatoes with this Hasselback technique. These Hasselback Caprese tomatoes will be perfect for summer barbeque parties. It's easy to make and people will keep wanting it!
Level: Easy
Serving Portion: 6 servings
Preparing Time: 15 minutes 
Cooking time: 20 minutes
Total time: 35 minutes
Nutritional Facts( Per Tomato): 
| | |
| --- | --- |
| Calories  | 316 |
| Total Fat | 28g |
| Saturated Fat | 11g |
| Carbohydrate  | 7g |
| Protein | 13g |
Ingredient List
6 oz. fresh mozzarella
2 tablespoons of olive oil
1 tablespoon of Italian seasoning
1 tablespoon of flaky sea salt
Black pepper
6 plum tomatoes
6 Fresh basil leaves
Balsamic vinegar
Step By Step Recipe For Caprese Tomato
For starters, it's quite an easy recipe to follow. You can make it at home with a few ingredients. It's a hit in the summer. So, let's get started- 
Step 1 of 5: Make The Balsamic Glaze
Pour 2 cups of balsamic vinegar into a small pot or saucepan. Turn the heat on. Wait until the vinegar boils over medium heat. 
Once the vinegar has boiled, reduce the heat and let it simmer over medium-low heat. The vinegar will slowly thicken and reduce to ½ cup over 20 minutes of cooking. 
Now remove the heat and allow the glaze to cool down. It'll take 15 minutes, so start preparing the marinade and tomatoes while it rests.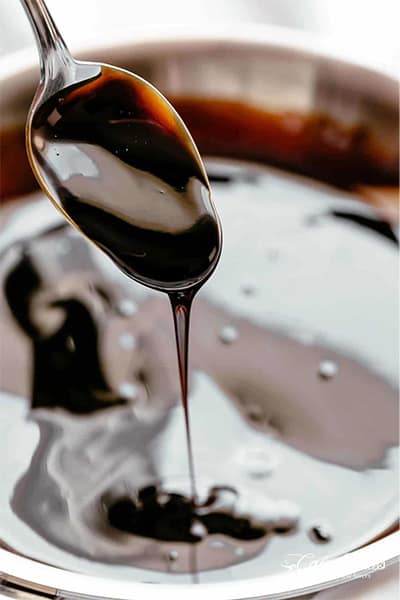 Step 2: Mix And Marinate 
In a small bowl, pour olive oil. Then add Italian seasoning, salt, and cheese. Slice the mozzarella cheese into small rounds before adding it.
Grind the black pepper and season to taste it. Stir and let it sit to marinate for 15 minutes.
Step 3: Cut The Tomatoes 
Thinly slice each tomato diagonally. But do not cut through to the bottom. The tomatoes should look like an accordion. It won't be cut into pieces.
Step 4: Prepare The tomatoes
Place the tomatoes on a serving plate. Slide the marinated cheese slices inside the slits of the tomatoes. Tear basil leaves into small pieces. Add the torn basil leaf along with the cheese.
Step 5: Serve The Caprese Tomatoes 
By now your balsamic glaze should be ready to serve. Drizzle the balsamic glaze over the tomatoes. Serve the accordion-looking tomatoes with cheese. 
So, now you know how to make Hasselback Caprese tomatoes. It's great as a main dish. You can also serve it with chicken or tuna salad as a side dish. It'll make a nice lunch. 
FAQs 
Should I Add Sugar to Balsamic Glaze? 
You can add sugar to balsamic vinegar if you want. But only if you want to sweeten your glaze. You can add brown sugar.
How Long Will It Take to Make the Balsamic Glaze if I Add Sugar?
It'll take 8-10 minutes to cook the glaze when sugar is added.
Will the Glaze be Ready Once I Remove It from the Heat? 
I'd suggest being careful about removing the heat in time. Because the glaze will continue to thicken even when it cools down. 
Cut into your Hasselback tomato and relish its taste! Trust me, you're in for a treat.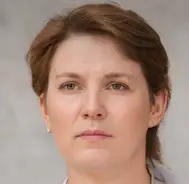 Latest posts by Leah Greenstein
(see all)