Cornmeal is one of the essential ingredients to cook with. For some dishes, there's no alternative to it. But the problem is that cornmeal gets spoiled fast.
The annoying fact about cornmeal is the black specks on it. But, you're not sure if cornmeal should have black specks.
So you keep asking – does cornmeal have black specks in it?
Well, yes, cornmeal can have black specks in it. This is natural, to be honest. But cornmeal gets the black specks due to its processing method. The corn seeds might have been processed using hilar. That's why it will have black specks.
But do you know any ways to remove the black spots? If not, then you should definitely bookmark this article and read along.
Is it Normal for Cornmeal to Have Black Specks? Why Is That?
Yes,  it's normal to have black specks on cornmeal. The dark specks seen on cornmeal are the particles of germs that are left during the grinding process. And It's totally normal for cornmeal to have specks unless it's moving. 
They could be even the dark pieces of the pericarp in the corn. As its stoneground, black specks are totally normal to appear. 
Some people mistake it with bugs at first but it's just some dark spots on the meal.
The spots usually appear grey or black. They can also be dark brown as the germs of the kernel happen to look dark. Now the question is can you actually use the cornmeal that has black specs.
To go in-depth, let's just introduce you to cornmeal. Because a lot of people get confused between cornmeal and cornstarch. It's just like how people have confusion whether flan and creme caramel are the same dishes.
Well, to end your confusion, cornmeal is a type of flour that comes out of ground corn. It's also known as cornflour in some places. The main difference between corn flour and cornmeal is the making process.
To make cornmeal, the corn is usually dried up and steamed. Then it needs to be stone grounded to get the fine texture. 
Though there's another way to grind cornmeal, the stone-ground method is popular. Because when you stone ground the cornmeal, the flavor enhances further.
But there are germ concerns related to the stone grinding process. But let's break the myth, the germ actually is inside the kernel. During the stone grinding, people believe that some of the germ and hull can be reduced.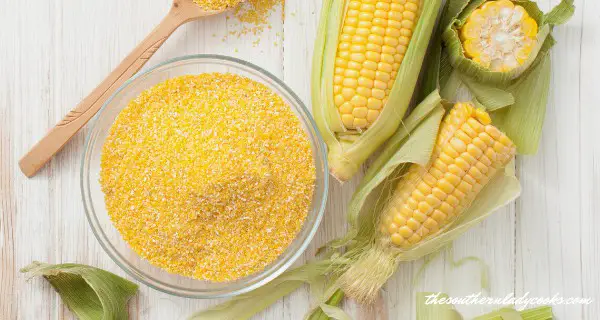 Though this isn't scientifically proven yet. Moreover, the cornmeal still has some germs left. That eventually leads it to have black specks.
The flavor and color variations of cornmeal depend on the types of corn. Even the cooking time depends on how well the cornmeal is ground. The coarse ground cornmeal takes more time to cook.  
Now if you discover these black specks, what should you do? Well, the answer is in the next segment.
Can I Use Cornmeal with Black Specks on it?
Yes, you can use cornmeal with black specks on it. Because they're not harmful to your health.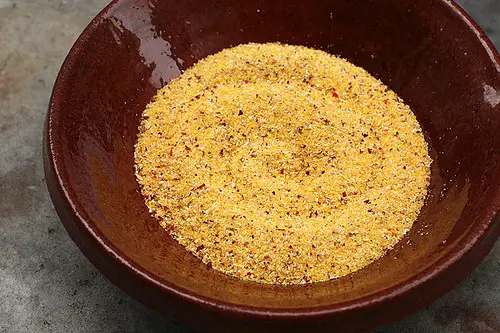 We mentioned before that it's quite normal for cornmeal ‌ to have specks as it's stone-ground. The existence of dark specks doesn't mean your cornmeal can no longer be consumed. 
However, there are times that your cornmeal can go bad.
How to Know If Your Cornmeal Has Gone Bad?
You may wonder why your cornmeal has gone bad. Then there are few things that might help you understand that. You'll just have to look for signs. 
It's like how you look for signs to know if your cooking spray has gone bad. So let's emphasize the signs.
Change in Taste
Sometimes you can witness a slight change in the taste of your cornmeal. It can turn a bit bitter or can have an unusual flavor. It happens when the date has expired and it has just simply gone bad. 
Mold Buildup
Another sign you can look for is mold build-up on your cornmeal. This can be identified by big wet clumps. It's because the moisture somehow made its way to your cornmeal.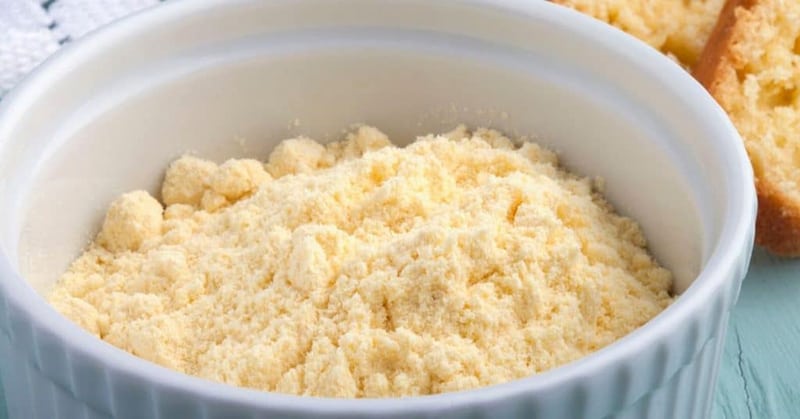 Once the molds start to appear, the cornmeal becomes unusable. 
Insects Swarming 
See if you notice something moving. If yes, there are insects alive inside the cornmeal. Even insect eggs or dead insects can infest the cornmeal. So if you find those, this is the moment when you put them in the trash.
There are also some certain bugs called weevils that people might witness in their cornmeal. So you better store the food under good conditions to avoid such creatures.
If your cornmeal hasn't gone bad, you're free to use it as usual. But it can be that you don't want any black specks in your cornmeal. What to do then?
How to Get Rid of Black Specks from Cornmeal?
We mentioned earlier that the black specks on cornmeal are definitely safe to have. But who would want their foods to have such dark spots right? 
Well, we're sure that you don't, so we've got you covered. There are certain steps you can take to prevent cornmeal from having black specks.  So let's see those:
Toss it 
The first thing you'll be doing after buying cornmeal is unpacking it. Bring out the cornmeal and then put it in a large tray where you can toss it out. Then start with the tossing. 
If there is any unusual object in the cornmeal, it'll fall off during tossing.
After that, you've to spread the cornmeal in a clean large tray. Separate the specks you notice. If not, then move on to the next step.
Double Zip it
The next step would be double zipping. So, put your cornmeal in a zip lock bag. 
Now it may happen that you're out of zip lock bags and searching for some. In that case, here are our choices for you:
Ziploc Storage Bags with New Grip 'n Seal Technology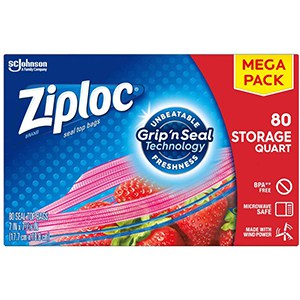 365 Everyday Value, Double Zipper Storage Bags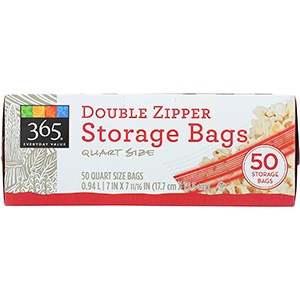 After getting the bags, make sure there isn't a little bit of air inside. For that, you can squeeze the air out of the bag.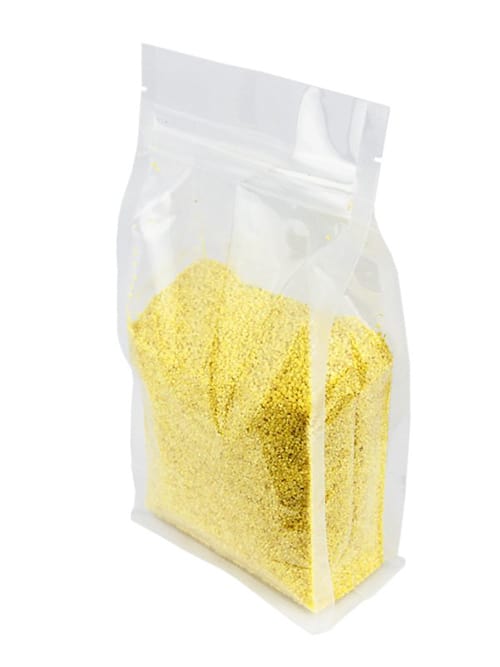 Then put your cornmeal in there and close the bag perfectly. Now place this ziplock bag into another ziplock bag. Chain it tightly again. 
The bag should be totally dry because you don't want wet clumps to appear in your food. This can cause molding later.
Put The Ziplock Bag in A Container
After you are done with the zipping, the next step is pretty easy. You just have to put the zip lock bag in an airtight container. 
Make sure that it doesn't have any leaks and is in a good shape.  After putting it in the container, close it tightly and move on to the next step.
Store it on A Refrigerator
Now take the container and store it in a refrigerator or a freezer. It is advised not to put the cornmeal in warm places.  It causes insects to attack the cornmeal and hatch eggs. 
When kept in the freezer, the cornmeal can stay usable for several years. 
Extra Tips on Using Cornmeal
Once you have your cornmeal stored properly, just pop it out whenever you want. But be careful when using it. 
Here are some suggestions on how you should use it:
Never Use Directly from The Packet 
Now that it's stored in the refrigerator, it's really out of danger from any bugs or specks. But eventually, you'll bring it out of the refrigerator to use. Then it's better not to take out the cornmeal directly from the zip lock bag. 
Instead, pour the cornmeal onto a plate and zip the bag again. Then put the bag in the refrigerator.
After that, you can use the cornmeal from the plate to do whatever you want.
Toss in Every 3 Months And Change The Bag
You have it stored in the refrigerator. So you don't have to be bothered about getting any worse. 
But there's this last step that you should take to avoid the specks at any cost. Every three months, bring out the bag of cornmeal and toss it the same way mentioned before. 
After tossing, change the ziplock back. Put the cornmeal in a new one and zip it tight again. Then put it in the refrigerator. Do this every three months to put all kinds of specks out from your cornmeal. 
With this hack, you'll get rid of cornmeal with black specks. 
FAQs
Question: Is it normal for cornbread mix to have black specks?
Answer: Well, yes it's completely normal for cornbread mix to have black specks. It's due to the darkened corn kernels that eventually turned into the cornbread mix.
Question: What ingredients in cornmeal makes it black?
Answer: First of all, in cornmeal, there's only one ingredient. And that is pure ground corn. So there's no ingredient in it that would make it black. If you see something black that might be the specks.
Question: Is cornmeal healthier than flour?
Answer: Well, cornmeal has more calories than flour. But it has the same protein as flour and less in carbs. But cornmeal is heavier in fat than flour as well. 
Endnote
Looks like you made it this far in the article. You have gained knowledge on does cornmeal have black specks in it.
Hope you enjoyed the article. If you feel like sharing your cornmeal storage tips, just comment below. We'd love to know about your hacks.
Thank you!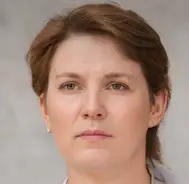 Latest posts by Leah Greenstein
(see all)