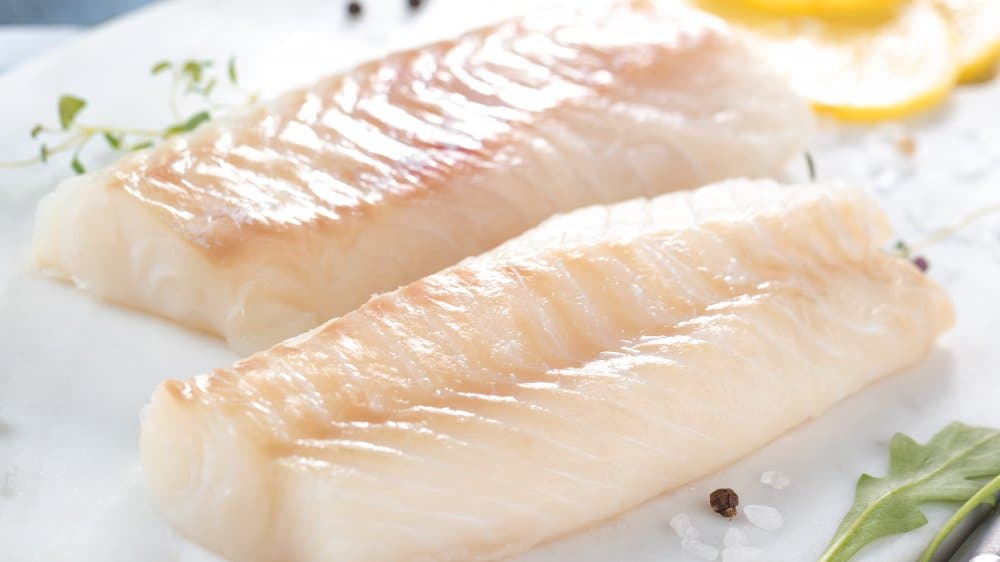 Whether a fish tastes fishy or not is an important concern for some people. More specifically, people who don't like fish that taste fishy, ask this question a lot. Because no one wants to be in discomfort after eating something. 
So, does cod taste fishy? 
Well, the answer is no. Unlike most other fishes, cod doesn't taste fishy. Instead, it has a more mild and sweet flavor. Some varieties of cod even taste buttery. The sweetness might differ from one variety to another. But they are far from tasting fishy. However, sometimes due to not being fresh, they can taste fishy.
Now, to be honest, this much info isn't enough on the matter. Therefore, we've discussed every type of codfish along with their taste. 
Hence, for greater knowledge, keep reading! 
What Does Codfish Taste Like?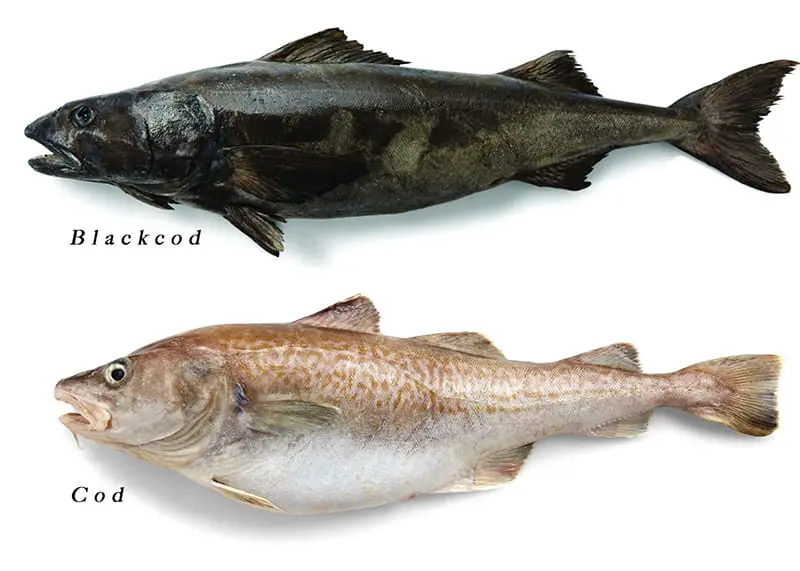 Now, fishes are supposed to taste fishy, right? 
Well, this isn't the case for codfish. This fish differs from the common fishes in terms of its unique taste. And that's- mild and sweet. 
However, the taste varies from one variety to another. Just how the appearance of shrimp roe isn't the same for every kind of shrimp. 
This is why we have discussed together every type of codfish and their taste- 
| | |
| --- | --- |
| Cod Fish Type  | Taste  |
| Pacific  | Mild and less sweet |
| Atlantic | Slightly sweet  |
| Black  | Mild and buttery  |
| Alaskan | Slightly sweet  |
| Lingcod | Mild flavor |
| Blue cod  | Delicate, slightly sweet, mild  |
So, these were all the codfish and their distinct flavors. However, if we compare Atlantic cod vs pacific cod taste. Then the taste of pacific cod is more on the savory side than that of Atlantic cod. 
Next, for black cod vs pacific and Atlantic cod taste-
The taste of black cod is supposedly better. Because the fish has more fat in it. This makes the flavor mild, sweet, and buttery. 
Then lingcod has a milder flavor than the rest mentioned above. This fish might look ugly but it tastes delicious.
Lastly, blue cod has a similar taste to every other codfish but not black codfish. Because blue cod doesn't have the buttery taste. 
Does Cod Liver Oil Taste Fishy?
Now, this might be new to some of you! But there are some people who take cod liver oil. Because cod liver oil has lots of health benefits. For example, it's a great source of vitamins and omega-3. 
So, you may try to find answers to whether or not it tastes fishy. Well, this supplement isn't commonly known to be fishy. Thus, if you want you can skip the fish and just try taking the cod liver oil. 
Want some options on which cod liver supplements are best? Here's a list for you:
NOW Supplements, Cod Liver Oil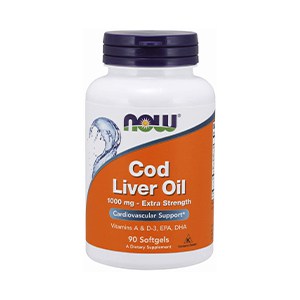 Spring Valley – Cod Liver Oil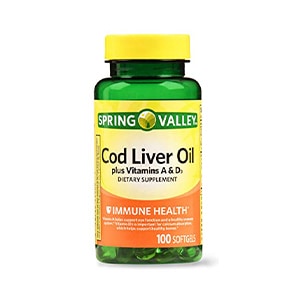 However, there's a catch, rancid cod liver oil will surely taste nasty. Therefore, always check the expiration date before buying one.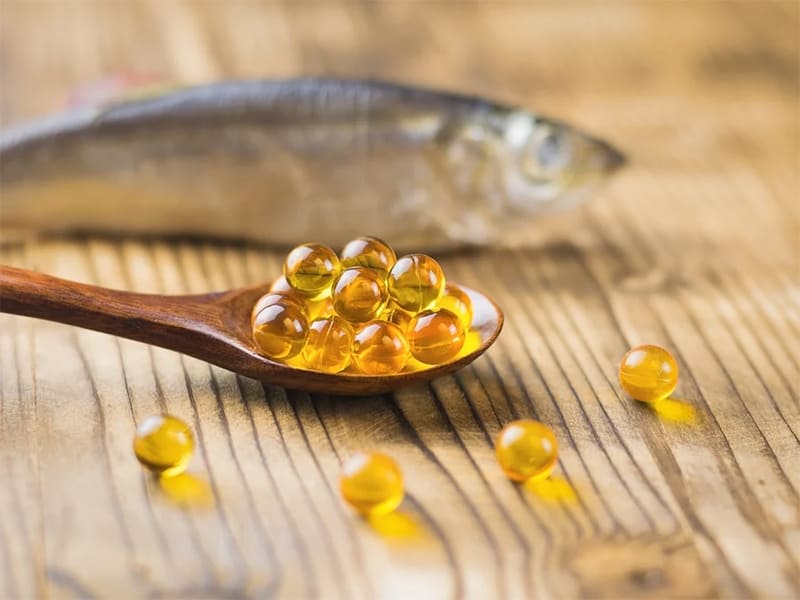 Why Does Cod Taste Fishy?
Wondering- why cod fish taste like ammonia or fishy? 
Well, there's one common reason for that. And it's- the codfish you have isn't fresh. 
Now, the fish will show some signs when it's not fresh. Fishy smell and taste are two of the warning signs to discard the fish immediately. 
Now, not being fresh and being bad are two different things. This situation also appears after cooking the fish. Therefore, it's really upsetting that after all the efforts your fish tastes fishy. 
Thus, here are some common things you should observe before cooking the codfish- 
Fishy smell- indicates the fish isn't fresh 
Sour smell- refers to bad fish.
A slightly darker tone means it isn't fresh. 
Texture -Sliminess refers to cod that isn't fresh. 
So, these are some warning signs. Remember to keep these in mind next time to enjoy a fresh cod!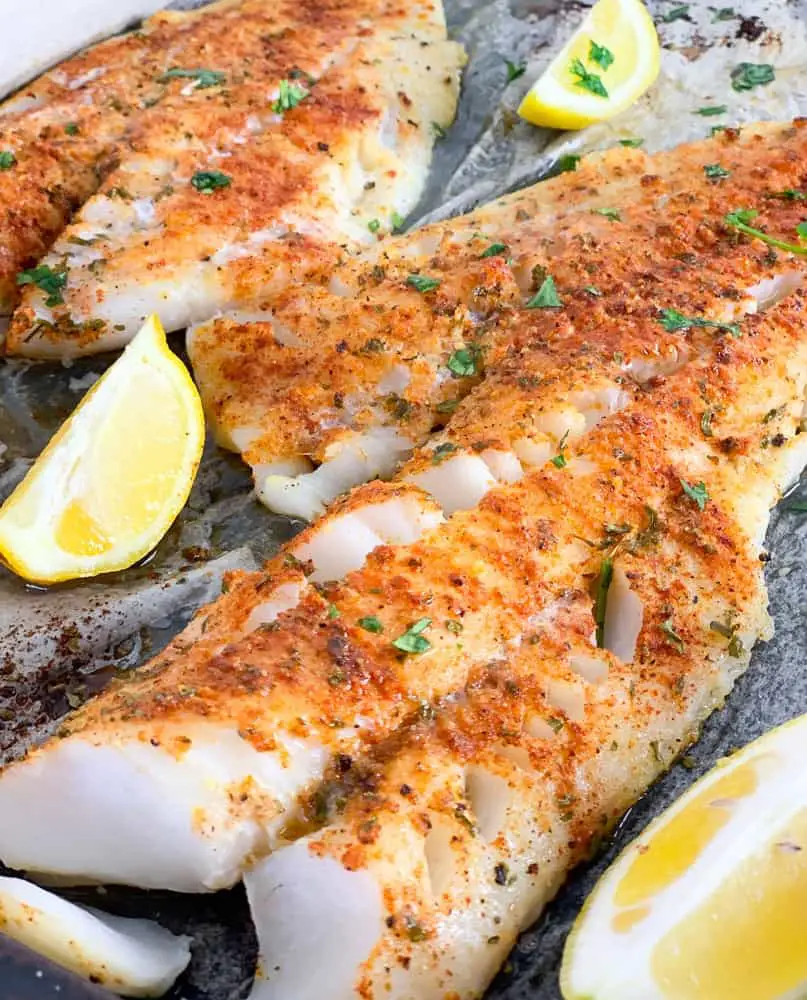 How to Get Rid of Fishy Taste in Cod?
Now, sometimes even if the fish isn't fresh, it might not be spoiled. A way to understand is the smell. 
If your codfish only smells or tastes fishy and not sour, it means the fish is still edible. So, how to take the fishy taste out of cod? 
Well, there are 3 ways you can get rid of the fishy smell. These can help to take the smell out from both cooked and uncooked cod- 
Use Milk or Any Other Dairy 
Now, milk is a good way to remove the fishy smell from seafood and cod. 
For raw cod-
You have to soak it in milk for 15-20 minutes. During this time, the odor will start getting away. Once the time is up, drain the milk and pat the fish dry. This will surely make the fish taste sweet and clean. 
Then for cooked cod- 
You can add more milk or dairy if you have made a curry. This way you can easily remove the fishy taste and will have a creamy curry. By the way, dairy is a good option to cook your chicken breast cut in half. 
Lime or Lemon Juice Can Help
Now, this is the easiest option. Whether you're eating the fish raw or cooked, lemon juice can take out the fishy taste. Because it'll make you focus on the citrus rather than the fish. 
Hence, squeeze lime on the raw cut of cod. Or add lemon juice to your cooked cod. But make sure to not add too much. Because it'll ruin the taste as well. 
Therefore, start with 1 lime or 2 teaspoons of lemon juice. Then add more if the fishy taste is still there. 
Add More Herbs & Spices 
Another way to remove the smell is by adding more spice. You can add more chili paste/flakes while marinating the fish. Or you can put 1 teaspoon of chili paste into the broth or curry you have made. 
If you have made deep-fried codfish fillet or smoked it. Then dip it into chili or tomato sauce or add more sauce while smoking for better taste. 
Herbs can do the trick if the fishy taste isn't that overpowering. This way you can enjoy the codfish with the unwanted fishy taste. 
What Can I Substitute for Cod?
Now, if you don't want to eat cod or want to try similar types of fish. Then there are several substitutes for cod- 
| | | |
| --- | --- | --- |
| Cod Fish Name | Substitute (Taste+Appearance+Texture) | Substitute (Taste+Texture) |
| Atlantic cod, pacific cod, Alaskan cod, blue cod, lingcod. | Haddock, pollock, tilapia, hake, and cusk. | Shrimp, scallop, mussels, chicken breast. |
| Black cod  | Chilean sea bass and striped bass | Shrimp, scallop, mussels.  |
But why are these the appropriate substitutes? 
Well, it's because the taste, texture, and look of the alternatives match with codfish. To be specific, here's how all the substitute taste like- 
| | |
| --- | --- |
| Fish Name  | Taste |
| Haddock  | Mild and sweet  |
| Pollock  | Mild and delicate |
| Tilapia | Mild and sweet  |
| Husk | Mild and slightly sweet  |
| Cusk  | Mild and sweet  |
| striped bass | Fatty and buttery  |
| Chilean sea bass | Buttery  |
| Shrimp  | Slightly sweet and creamy |
| Scallops  | Mild, slightly sweet, delicate, buttery |
| Mussels  | Mild, faintly sweet  |
| Chicken breast | Light and slightly sweet |
So, you see? They all have a similar taste to codfish. So, you can easily use any of them instead of cod and enjoy a great meal! 
FAQs 
Question: How to cook cod so it doesn't taste fishy?
Answer: Well, you can lean more towards dairy-based recipes. Because soaking in or cooking with dairy ingredients can reduce the fishy taste. Plus using lime or lemon juice while marinating or cooking can help too. 
Question: Does black cod taste fishy?
Answer: Nope, black cod doesn't taste fishy. The fish instead tastes luxurious. Because it has lots of fats which leads to a fatty yet buttery taste. 
Question: What are some fish that don't taste fishy? 
Answer: There are lots of fish that don't taste fishy. Thus, a person that doesn't like fish can enjoy them. And these are cod, haddock, husk, pollock, Chilean sea bass, tilapia, white bass, etc. 
Conclusion
So, this was all on does cod taste fishy. We hope you're now confident that you can eat this fish as it doesn't taste fishy. 
Also, if you want to eat fish and chips, you can eat fried cod with mayonnaise. This way you'll not get any fishy taste if there was any. 
Nonetheless, we have to stop here. But we hope you'll have a wonderful time with codfish.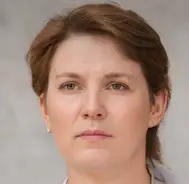 Latest posts by Leah Greenstein
(see all)