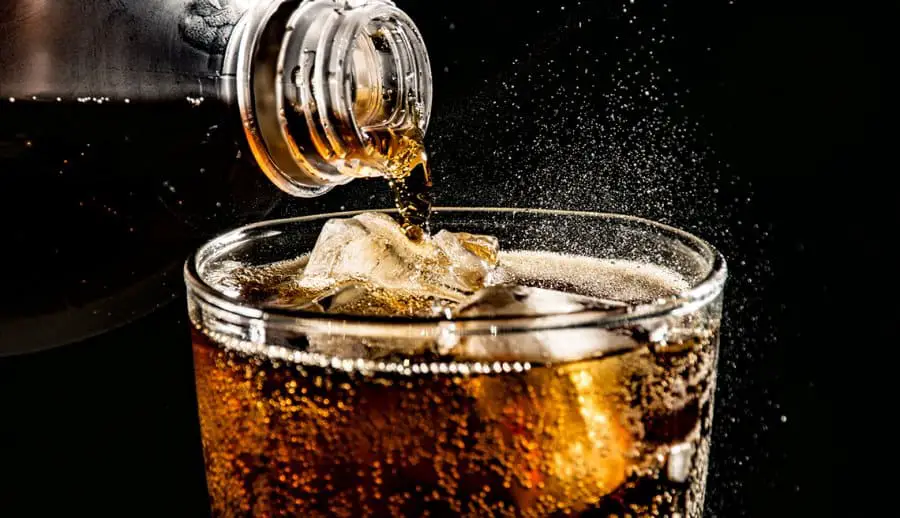 Refrigerating soda might sound unnecessary to you. Because you might think it stays fine even after opening it. But you should find out whether or not it's really the case. 
So, do you have to refrigerate soda after opening or not? 
Well, yes, you have to. Because if you don't refrigerate your soda, it'll start losing its flavor. Plus bacteria can grow into the soda bottle or can if you don't refrigerate it. Hence, it's important to keep the remaining soda in your fridge. This way you can drink it later again. 
Now, you'll have to know more to keep the soda safe and bacteria-free. And we've provided everything you need. 
Hence, let's get started, shall we?
Why Do You Have to Refrigerate Drinks after Opening?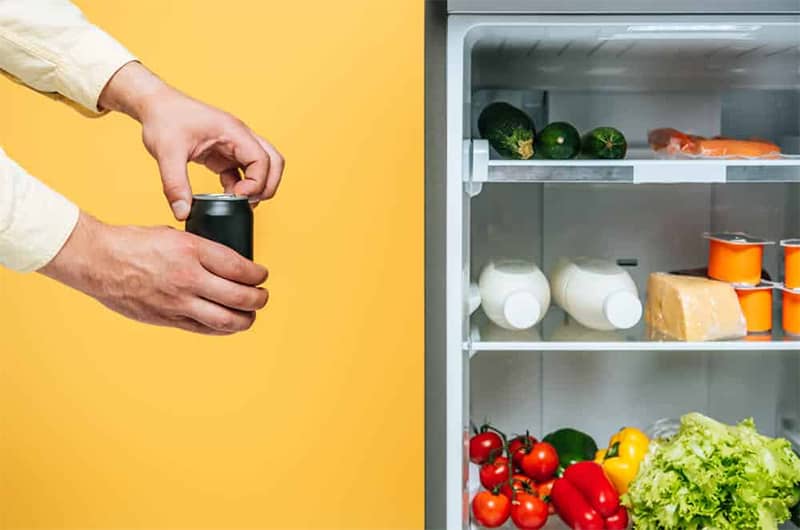 Soda is actually non-perishable. Hence, it doesn't go bad easily. That's why people often think-
Keeping a soda outside at room temperature after opening shouldn't cause any trouble. However, If you don't store opened soda in the fridge, it'll lose its flavor and fizz. 
More specifically, you won't get that "Tsss" sound after reopening the bottle. Plus if you shake the bottle, you'll see no fizz or bubbles. Also, the soda will give you an off smell. 
Another big reason why you should refrigerate your soda is to prevent bacteria growth. Surprised? 
Well, don't be! Because soda can get affected by bacteria just like unrefrigerated baked potatoes. How? 
Because there are different types of soda with different flavors. For example, there are coke, ginger-flavored soda, apple-flavored soda, etc. 
These carbonated soft drinks have really low pH. For example, cola, cider, and ginger ales have a pH level between 2.5 to 3.1. 
Because of this low pH, pathogenic bacteria don't have any chance to grow. But yeast, aciduric bacteria, and mold can easily thrive in acidic conditions. Which type of bacteria is responsible for spoiling the soda? 
Well, let's see a short preview regarding which yeast and bacteria affect which type of soda-
| | |
| --- | --- |
| Bacteria or Yeast Name/Type | Soda Type |
| Zygosaccharomyces bailii | Soda with fruit juice or tea, coke. |
| Lactic Bacteria such as Leuconostoc and Lactobacillus | Carbonated fruit or milk soda. |
| Acetic acid bacteria and mold  | Flat and noncarbonated soda. |
So, these were the basics. Now, it's time to know in details-
To be honest, yeast is the main culprit in sweet soft drinks. Yeast such as Zygosaccharomyces bailii easily tolerates high carbonation and high concentration of preservatives. Thus, this can easily grow in your soft drinks. 
Another fact is that cola is less affected by yeast. However, carbonated soft drinks that carry tea, fruit juices are more at risk of yeast growth. 
Specific lactic bacteria can also spoil opened soft drinks that have fruit juice in them. These bacteria are known as Leuconostoc and Lactobacillus. 
Lastly, let's focus on molds and acetic acid bacteria- 
So, they grow rapidly when the oxygen is dissolved in the soda. More specifically, they appear when the drink isn't carbonated anymore. 
Well, these are reasons why you should definitely refrigerate your opened soda. If you keep them in hot areas or even at room temperature for too long. Then you'll definitely end up with spoiled soda. 
How Long Is Soda Good for You after You Open It? 
Now, the question is how long a soda can survive after opening. Well, if you didn't know- 
Unopened soda or carbonated drinks can be used for up to 6-8 months. It doesn't matter whether you keep it in the fridge or pantry. The main reason why it stays safe is that it's unopened.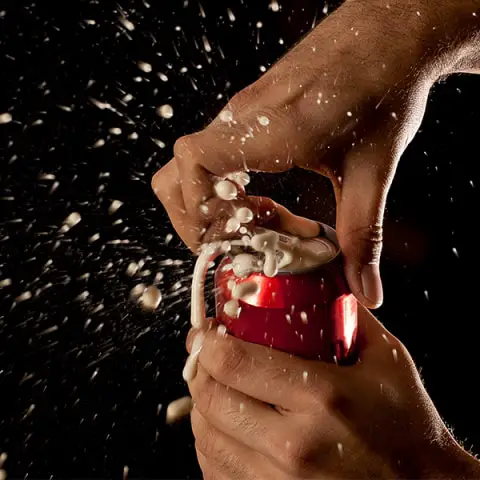 But the shelf life of an opened soda ends quickly. So, let's break down the shelf life of the soda. Because as you already know, there are lots of types of soda.
| | | |
| --- | --- | --- |
| Soft Drink Name | Storage Location | Shelf Life |
| Diet coke, Fruit soda  | Pantry  | 1 day |
| | Fridge  | 1 day |
| Pepsi, Coke, Sprite, 7 up, Cider | Pantry  | 1-3 days  |
| | Fridge  | 2-4 days  |
Now, it should be pretty clear! Your soda won't go bad if refrigerated. The situation isn't similar to cooking spray turning rancid quickly due to refrigeration. So, don't worry about that!
Instead, the shelf life of opened soda definitely increases if you refrigerate it. A big reason for that is-
Because of refrigeration, they stay away from bacteria, yeast, and mold growth as well. 
How to Tell If Your Soda Has Gone Bad? 
Now, after taking the soda out of the fridge, you might wonder- has it gone bad? Well, we have the solution to this problem.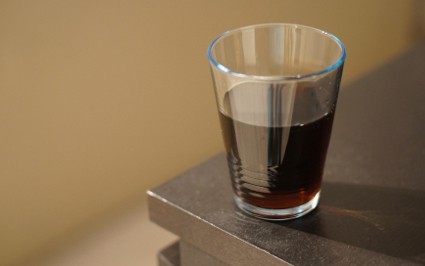 There are three  ways to know whether or not your soda is good and safe to drink- 
Not Fizzy 
Now, the first sign of bad or flat soda is not being fizzy enough. If you open your bottle and it doesn't make the "Tss" noise. Then you have to stop. Because the soda has become flat. 
Also, another sign of flat soda is having no bubbles. Moreover, flat soda can be considered spoiled as well.  
Changed Color 
Even if the soda isn't fizzy anymore, it can be edible. However, if the color isn't the same anymore, you should definitely reconsider drinking it. Because the change in color means the soda isn't of its best quality. 
Therefore, pour the soda into a clear glass. Then observe the color. The color will seem slightly darker. You'll also see that there is some residue inside the glass. 
Off Flavor and Taste 
Lastly, to be extra sure, you can't drink soda that smells bad.
More specifically, spoiled soda will give off a sour smell and taste. This type of smell and taste is similar to that of most rotten food items. So, there's no doubt that the soda didn't survive. 
What to Do If the Soda Has Gone Bad?
Well, if your soda is spoiled, you should definitely throw it out. There's no reason for you to consume spoiled soda. 
Instead, there are more reasons why you should discard it. The most important reason for not drinking expired soda is- it's not good for you.
Because there are lots of side effects of expired food. So, consuming expired soda too much might cause some problems. 
But expired soda isn't always bad. Hence, you should check the smell to understand whether it's spoiled or not.
If you have taken a sip from bad soda, it shouldn't do any damage. Therefore, there's nothing to worry about in that case. 
However, it's best to avoid drinking soda that smells awful. Therefore, we suggest drinking the opened soda with 2 days of refrigeration. This way you can drink fresh soda and stay safe!
How to Store Soda Properly?
Now, you're probably wondering how to store your carbonated soft drinks. Well, we're ready with the necessary info. Hence, please just keep reading! 
You have to remember 2 things while storing your soda in the fridge-
Seal the Bottle or Can 
First, it's really important that you close the soda bottle cap tightly. This way you can keep air from entering and prevent the soda from going flat. 
However, if you bought a can of soda, you might not understand how to seal it. Well, you can use aluminum foil to cover the can. Then hold the aluminum foil in place by using an elastic band. 
Here are some of our suggestions regarding which aluminum foil you should get- 
Glad Heavy Duty Aluminum Foil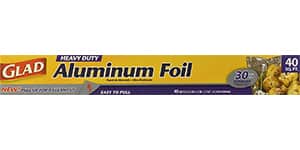 Reynolds Wrap Aluminum Foil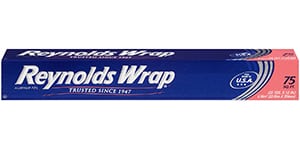 Trust us, you can choose any of the two for some sealing action. 
Now, we have prepared another way to store the remaining soda. So, just follow our lead- 
Take a clean and empty bottle. Fill it with the remaining soda and seal it tightly. Now, just place it in the fridge.
Reduce the Space inside Soda Bottles 
Now, reducing the volume helps to prevent carbon dioxide from escaping the bottle. So, the rate of oxygen entering the bottle will be really low. Thus, your soda won't get flat easily or quickly. 
How to do it? 
Squeeze the Bottles 
Grab the bottle and gently squeeze it when you're putting the cap back on. The less place you left in the bottle, the better. Because this will make less carbon dioxide leave your soda bottle. 
Therefore, more gas will be inside the bottle. So, the fizz quality will be effective for a longer time.
Transfer Your Soda into Smaller Bottles
Let's assume-
You have bought a 2 or 2.5-liter soda bottle but you are a slow drinker. Hence, it can get difficult to avoid the soda from getting flat. 
Because a 2/2.5 liter is a really big bottle with lots of space. Thus, every time you open the bottle, more carbon dioxide will escape. 
Therefore, you can fill up smaller bottles with soda. You then have to seal the bottles tightly with the caps. Lastly, refrigerate them. 
Now, if you can't find old soda bottles, you can use plastic water bottles. By using these, your soda will surely stay fizzy and fresh for a longer time!!  
You can even reuse these from time to time. Especially if you're planning on refrigerating soda from now on.
FAQs
Question: Can you take soda out of the fridge and put it back?
Answer: Yes, you surely can. Refrigerated opened soda can be consumed for up to 2 days. Hence, you can keep it in the fridge and drink it later. However, make sure to seal the cap of the bottle tightly every time. This way the soda won't turn flat. 
Question: How long can soda be left out at room temperature?
Answer: Well, if the soda isn't opened, it'll last for a long time. Unopened soda can last up to 6 months at room temperature. However, unopened soda will survive just a few days. For example, it'll last for 1 day at room temperature. But it can last 2 days at room temperature in colder countries. 
Question: Can I leave soda in hot car?
Answer: Yes, you may keep soda in your hot car. It won't go bad immediately. So, consuming soft drinks that were in your car during a hot day isn't harmful. However, leaving it in your hot car for more than a day isn't a good idea. Because this can affect the taste and appearance of the soda. 
Take Away 
It's time to say goodbye, my friends. We tried clearing up the topic do you have to refrigerate soda after opening. 
By the way, you might see a dent or rusting on the soda bottle or can. In that case, it's best to not store them in the fridge. Instead, discard them because they've already gone bad. 
Now, take care! And please remember to refrigerate your soda can or bottle after opening!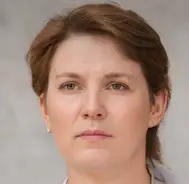 Latest posts by Leah Greenstein
(see all)