Di Carlo's is the best-selling pizza in Ohio valley. Its regional-style pizza is unparalleled when it comes to taste. The steam from the freshly baked pizza and room-temperature pepperoni is absolutely heavenly.
If you live far away from the Ohio Valley, you're definitely missing something good. But don't get disheartened already. We're here to your rescue.
Because we present Di Carlo's pizza recipe with a step-by-step procedure. So, let's get to cooking some mouth-watering pizza.
Difficulty Level: Intermediate
Serving Size: 16-inch pizza (6-8 serving)
Required Time: 2 hours for dough + 1 hour for the sauce+20 minutes to bake
Total Time Taken: 3 hours and 20 minutes
Nutrition Facts: 
| | | | | |
| --- | --- | --- | --- | --- |
| Serving | Calories | Carbs (g) | Protein (g) | Fat  (g) |
| Per slice | 220 | 32 | 9 | 6 |
Ingredient List
Dough
1 cup all-purpose flour
1 cup bread flour
1 cup 00 flour
1 ¼ cup water heated to 105-110 degrees
1 tsp salt
1 tsp honey or 3 tsp sugar(alternative)
1 tsp dry yeast
1 tsp extra virgin olive oil and more for later use
One 28 oz can of  all-purpose ground tomato
1 tsp dried oregano
¼ tsp garlic paste
¼ tsp onion paste
¼ tsp Pepper flakes
½ tsp brown sugar
¼ tsp Black pepper
¼ tsp salt
Basil leaves (you can also use dry ones)
Toppings
1 cup provolone cheese
Pepperoni
Required Cookware
16-inch pizza dish
Blender
Kitchen thermometer
Step-by-Step Process of Making Di Carlos's Pizza
We hope you got all the ingredients in your hand. Now you can finally start making Di Carlo's mouthwatering delish pizza. Just follow our step-by-step process to get a perfect result.
Step-1: Preparing the Dough
Take ¼ cup of warm water in a bowl and add 1 tsp dried yeast. Add 1 tsp of organic honey and stir it well. You can use 2 tsp brown sugar if you don't have honey.
Now take a mixing bowl. Add all-purpose flour, bread flour, and 00 flour each of 1 cup. Mix them well. Once the yeast starts foaming, pour it into the flour.
Add ¾ cup of warm water and start kneading the dough. Don't add all the water at once. Add it in a small amount at a time as the dough feels dry. Add 1tsp olive oil and keep kneading for 7-8 minutes. 
After you are done kneading, give the dough a ball shape. Apply a coat of olive oil all over the surface. It will keep the dough from getting dry. 
Wrap the bowl with plastic paper and place the bowl in a warm place. Let it rest for at least 1 hour to make it rise.
Step-2: Making Di Carlo's Style Pizza Sauce
Over the time your dough rests, you can prepare the sauce. Take 1 can of all-purpose ground tomato. Put it in a blender or a mixer. Add ¼ tsp dried oregano, ¼ tsp onion paste, ¼ tsp garlic paste. Blend the mixture for 2 minutes.
Now, add ½ tsp brown sugar, ¼ tsp salt, ¼ tsp Black pepper, and some fresh basil leaves. Blend it again until it becomes a smooth paste. Then place it in a frying pan and start cooking it. Stir it in low medium heat for 15-20 minutes.
Once the sauce gets a thick texture, you're done cooking. Put it out of the stove and let it cool down.
Step-3: Assembling The Pizza
It's time to put everything together. Preheat your oven to 450-500 degrees Fahrenheit or 250-260 degrees celsius. 
Drizzle some olive oil over your pizza pan and spread it. It's better to use a 16/10 inch pizza pan. However, you can use anything you have in your hand.
Take the dough and press all the air out of it. Place it on the pizza pan and start spreading it using your hand.
After spreading it over the pan, use a fork to make a few holes over the bread. It 
prevents forming any air bubbles inside while baking. Also, it helps to reach the flavor of sauce inside the crust.
Pour 1 cup of tomato sauce that you prepared earlier. Spread it evenly over the bread. Sprinkle a little amount of cheese over it. Now place it in the oven. Cook it for 10 minutes at 500 degrees Fahrenheit.
Take the pizza out after 10 minutes. Apply another light coating of pizza sauce over it. Now, place it back in the oven and bake it for 6-7 minutes at 425 degrees Fahrenheit.
Get the pizza out of the oven. Once the crust gets golden brown, you're done with baking. Now, sprinkle a lot of provolone cheese and add some pepperoni on the top.
Give a few minutes to let the toppings adjust. The hot steam coming out from the pizza will melt the cheese and pepperoni.
Slice the pizza in 8-10 pieces and enjoy this delicious dish. Its crispy and chewy texture will give you an experience like none before. Happy eating!
Extra Tips To Prepare Di Carlos Homemade Pizza
We have come up with a few tips to clear up any confusions you have. Hopefully, these will help you to make your pizza better.
Is It Necessary to Use Three Kinds of Flour to Make Di Carlo's Pizza?
No, it is not necessary. You can even use only one kind of flour. But there's a specialty in using all three. 
Bread flour makes the crust chewy and stretchy. It also has a high amount of protein. 00 flour has a soft and silky texture. It's especially used for pizza dough as it makes the crust crispy.
Using these flours will give your pizza a closer taste to Di Carlo's.
Can I Use Mozzarella Cheese Instead of Provolone Cheese?
Yes, you can. In case you don't have provolone cheese, you can use mozzarella. You can also use cheddar, Havarti, swiss cheese if you like.
How Do I Preheat Di Carlo's Pizza?
Preheat the oven to 350 degrees Fahrenheit. Reheat for 5-10 minutes. It would still taste great.
It's finally time to give yourself a treat. So, enjoy your homemade Di Carlo's pizza and satisfy your craving to the fullest.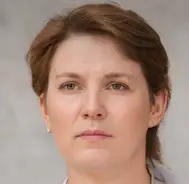 Latest posts by Leah Greenstein
(see all)