Sweet corn is a staple vegetable that may be enjoyed all year. During the summer, it has its best taste. As a result, summer isn't complete without corn on the cob. It's at every barbeque, and it's the ideal side dish for just about anything. 
Fortunately, the summer favorite is quick and easy to prepare. It's a popular side dish. You receive the health advantages of a vegetable while enjoying its taste! 
It doesn't even require any complicated toppings. Thus, to make the perfect corn on the cob, we've got 4 simple steps for you! Let's get to it without any further due.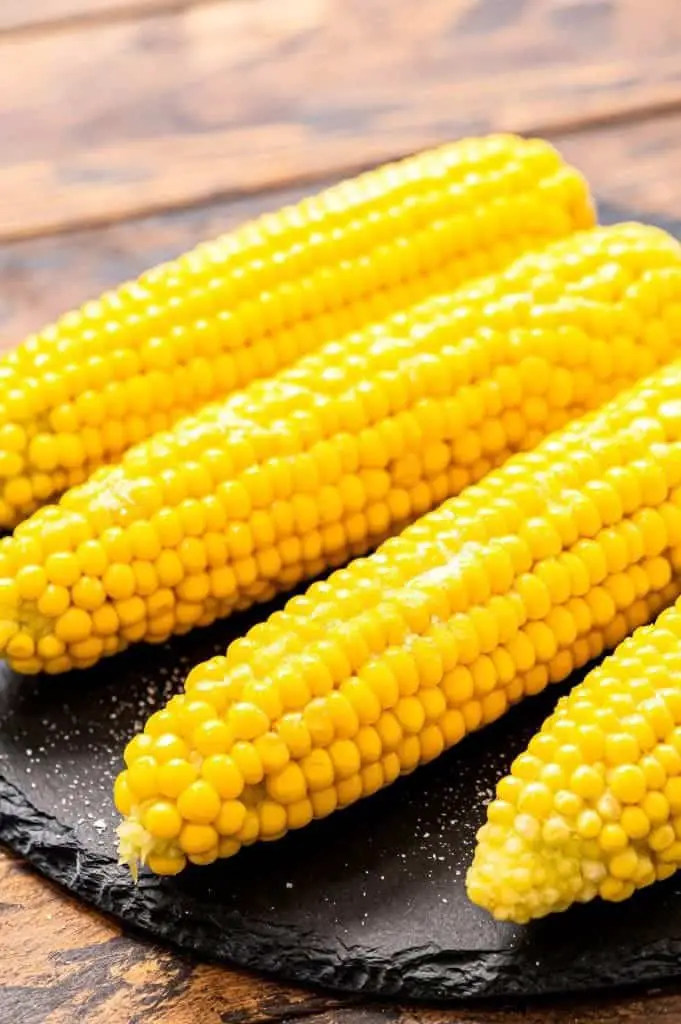 Level: Easy 
Serving Portion: 4 servings
Preparing Time: 10 minutes 
Cooking time: 20 minutes
Total time: 30 minutes
Nutritional Facts Per 1 medium ear of corn (102 g) :
| | |
| --- | --- |
| Calories | 90 |
| Protein  | 3 g |
| Fat | 1 g |
| Sugar | 5 g |
| Fiber | 1 g |
| Carbohydrates | 19 g |
| Potassium | 180 g |
| Vitamin C | 3.6 g |
Required Cooking Equipment
Well, the equipment needed for this recipe is just as simple as the recipe. All you need is just a large cooking pan and a tong. The tongs will help you lift the corn from the hot water when needed.
Ingredient List
4 ears of corn, shucked 
4 tablespoons of melted butter
Kosher salt 
Black pepper, freshly grounded
Direction to Cooking Perfect Corn on The Cob
Once you're ready with your required equipment and ingredients, don't waste your time. Just get into the recipe! 
Step 1: Boiling Salt Water For Corn
Fill your largest cooking pan with water and season generously with salt. It could have an oceanic flavor. But no worries! In the end, your corn won't taste as salty as the water is now. The salt will just add to the flavor. Bring your salted water to a rolling boil.
Now if you don't know what a rolling boil is, let's help you understand. It is when the bottom of the pot produces lots of bubbles at once. 
So when you see the water getting bubbly, it's ready for the corn.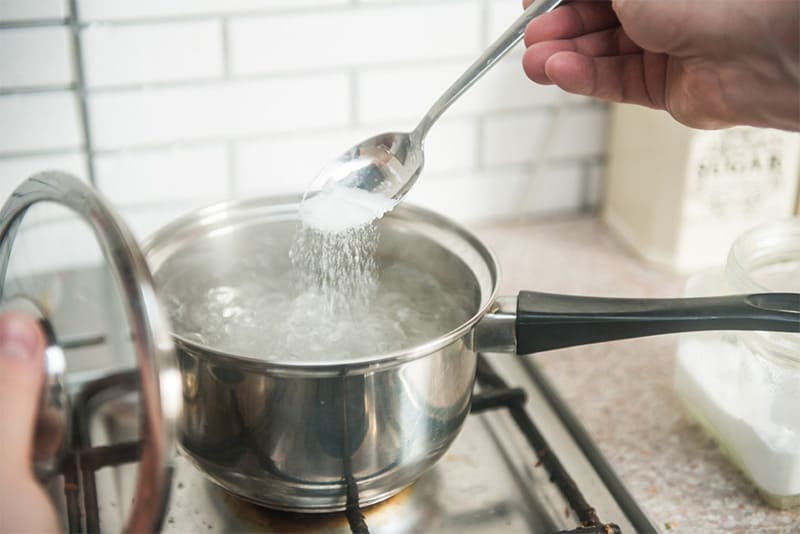 Step 2: Shucking The Corn Properly
Remove your corn husks when you see the water heats up. We suggest doing it over a garbage can because it can get messy.
Rip down all of the husk and as much of the strings as you can, starting at the tip. Don't stop ripping until the husk is completely removed. Remove as many of the remaining strings as you can after that.
Step 3: Cooking The Corn
The key question here is how long to boil corn. When it's finished, there aren't many clues. However, they will appear plumper and will be tender and juicy. 
With tongs, drop your corn into the boiling water. Return the water to a boil. Then add the corn and cook each of them for 5 minutes. Remember, corn kernels can become rough if they are overcooked. It's important to aim for juicy, crisp kernels rather than mushy, dry ones.
Step 4: Buttering The Corn
Finally, using a frying brush, coat the corn with melted butter. Don't forget to season with salt and pepper according to your preferences.
A Few Important Tips
In order to have better-tasting corn, you need some tips. A few of the necessary tips have been provided below.
What If I Use A Microwave?
In this case, remove the corn by cutting off the stem end. On the corn, there will be no silk.
Can I Replace Sugar with Salt?
Yes, you can. Your corn will surprise you with how sweet it is. Moreover, it'll enhance the corn's natural sweetness.
How To Make The Corn Sweeter?
While boiling corn, you may add a couple of spoonfuls of sugar once the water boils. This makes the corn a lot sweeter and better.
Do I Put The Corn in Boiling Or Cold Water?
In a pan of cold water, combine all of the ingredients. Preheat the stove to high and cover it. The corn is done when the water boils.
How Long Should The Corn Be Cooked?
Cook the corn for 4 to 5 minutes on high heat in a pan. It should be done until the kernels are bright golden and crisp delicate.
We tried to show you the best and simplest steps. So what are you waiting for? Follow our recipe and try out cooking the perfect corn on the cob. 
Do let us know in the comment section about its taste! Don't forget to share your tips regarding this, if there are any!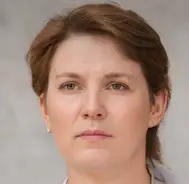 Latest posts by Leah Greenstein
(see all)