There is no doubt that cheese soup is one of the best recipe meal complements that you can create. 
However, while cheese soup can be sumptuous, preparing it the right way requires an informed process. You will come across various challenges, and this guide focuses on a common challenge you might encounter – cheese not melting in soup.
The best solution for cheese not melting in soup is to simmer it in low heat and whisk it thoroughly. You also have the option of adding some water to help improve the moisture level in the soup. Other alternatives include alcohol, lemon juice, and various other similar products.
However, there is more to this process, and fortunately, we shall be looking at it all in this guide:
How to Understand if the Cheese Isn't Melting 
Sometimes, cheese can take more time than usual to melt. Fortunately, there is a solution to this problem. First, the presence of lumps indicates the cheese hasn't melted as required.
When cheese fails to melt in soup or other liquids, it usually forms up into clumps. You might also notice the soup contains a significant layer of oil on top. 
In addition, you may notice the oil separates in the soup due to the inconsistent breakdown of fat in the cheese. If this is the case with your cheese, here are a few helpful solutions to consider:
Quick and Easy Solutions for Cheese Not Melting in Soup
There are various quick and easy solutions that you can use to address cheese not melting in soup, including:
Solution #1. Simmer the Cheese in Low Heat 
The first step for you is to reduce the heat level. If you are still preparing the soup, low heat is best to avoid compromising the quality of the cheese.
It's best to use a temperature of up to 130 degrees Fahrenheit for the best results. This guide on Foodnetwork.com provides a depth recipe you can use for help. In most cases, the cheese might burn instantly rather than melt. The reason is often that you have exposed the cheese to excessive heat, which isn't good for your soup.
Recommended Product: Alpha Grillers Instant Read Meat Thermometer for Grill and Cooking
 – Best Thermometer for Sauce Temperature.
Once the melting process stops, simmer the cheese in low heat for a few minutes. Doing this will help restore the cheese's moisture and allow the cheese to melt as required. 
If there is an oil bubble on the top section of the soup, add some shredded cheese to the oil. You do this to help the cheese melt and integrate with the fat layers.
Solution #2. Whisk Continuously 
For this step, ensure you keep the earlier suggestions in mind. Next, whisk the soup some more if you feel the cheese did not melt during the simmering process. 
You might want to avoid making the sauce overly thick, especially when creating special condiments such as ranch dressings. 
Consider using a spoon or whisk for this process, as they are perfect for breaking the cheese lumps. If you have been preparing cheese soup, you have likely come across a roux. The roux might have been too dense or contains lumps that have a negative impact on the cheese's ability to melt. 
Recommended Product: Goodcook Gourmet Acacia Roux Spoon, Wood – Best Roux for Cheese Sauces.
Solution #3. Add Water
We know you might be surprised with this step in addressing melting soup. We are not asking you to add a large amount of water to the soup. 
However, what you will do here will require high levels of dexterity. The steps include:
Add an average of 3 tablespoons to the pot that contains the soup, and cover it using a laid.
You will notice the mixture attracting a lot of moisture on the pot's surface and creating the melting soup.
PRO TIP! This approach "WILL NOT!" work when you have used sharp cheddar cheese, so you might have to be cautious.
Solution #5. Add Some Cream or Cold Milk to the Set-Up
If you don't like using water for your soups, consider adding some cream or cold milk as an alternative. So, what is the best amount of cream or cold milk that you should add?
First, ensure the milk or cream you use "ISN'T" a low-fat alternative. Using a high-fat cream alternative is the best solution because it blends well with the simmered cheese soup. However, if you don't like using cream, consider using cold milk.
Solution #5. Get Some Alchohol 
Believe it or not, alcohol is an excellent resource for when you have cheese not melting in soup. We are sure that you have wondered how relevant alcohol is a suitable solution for your cheese not melting in soup. 
The reason alcohol is beneficial is that it helps break down the cheese. However, avoid adding excessive amounts of alcohol to your set-up. Doing this will harm the flavour of your cheese soup. 
The best option for you would be to add a small amount of water and cover the set-up. Then, allow the cheese to incorporate and let the cheese melt gradually.
Solution #6. Hand Mix The Soup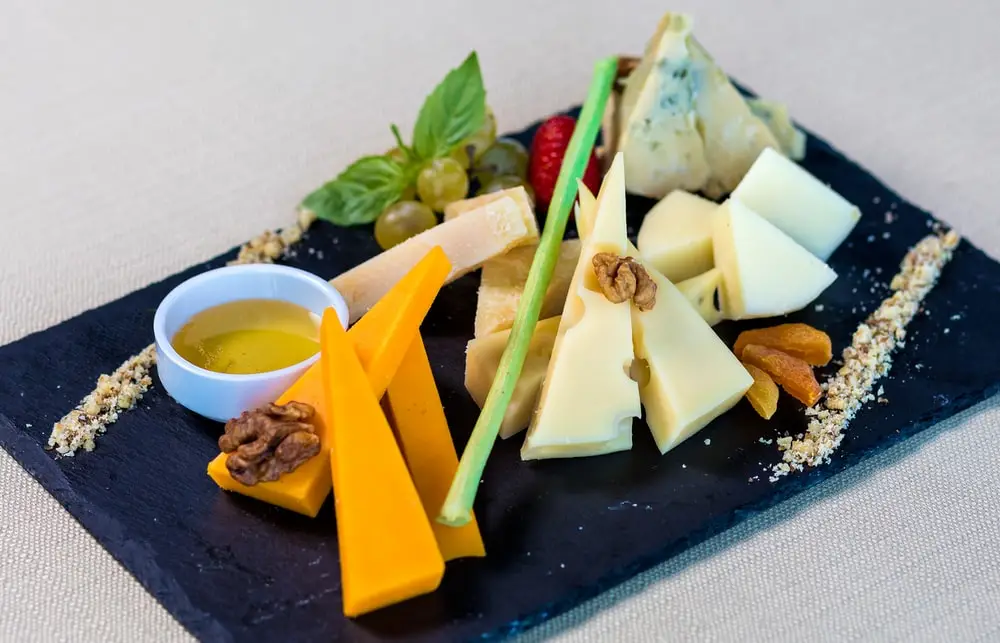 If you don't plan on using any of the above solutions, consider using a hand mixer to help improve the melting capacity of your cheese soup. 
A hand mixer will help break down the soup and give it a much better creamy texture. Ensure you perform this process as the soup simmers in the pot. Doing this will help ensure you maintain the right soup consistency level.
You can also blend onion granules and some coriander powder, then add it to the mixture. If you want a much thicker soup that is also creamy, consider adding milk to the setup. Adding cream will help remove any floating clumps or bubbles in the soup.
Recommended Products: Hamilton Beach Professional 5-Speed Electric Hand Mixer – Best Handmixer for Cheese Sauces
Solution #7. Add Emulsifier
If you still want another solution in your repertoire, consider using an emulsifier. The reason is that it's an external additive that works wonders for the quality of your cheese products. You also have the option of using soy or egg lecithin as part of the emulsification process.
Things to Avoid When Melting Cheese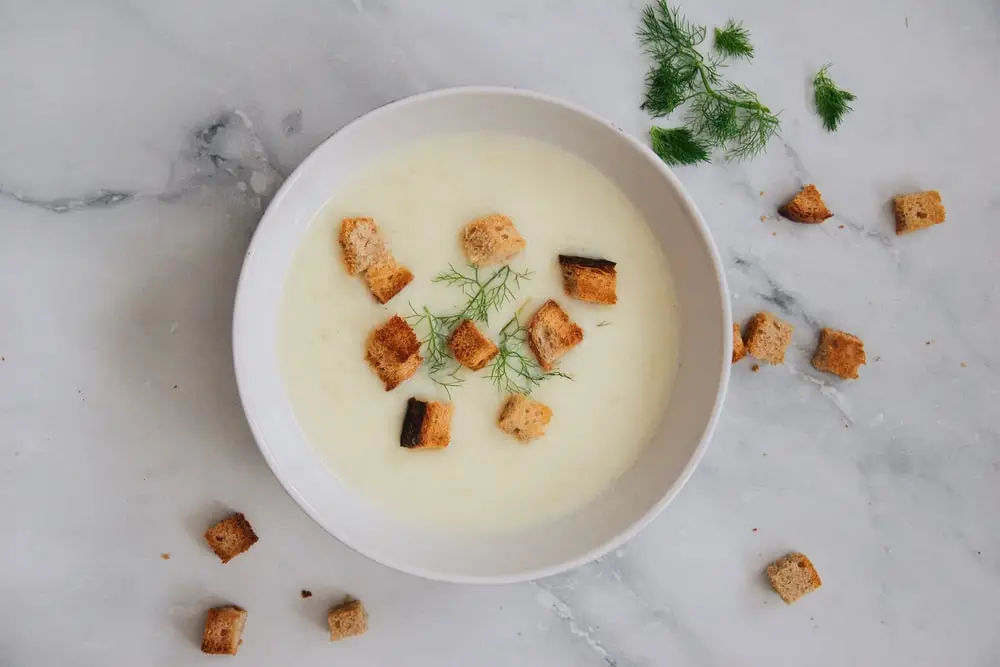 There are various things to consider when melting cheese:
Avoid Using Sharp Cheese
Regardless of the type of cheese you use, avoid the sharp cheddar type at all costs. The term sharp cheese refers to the age of the cheddar. 
Over time, the taste and texture of cheese change, which can eventually have a negative impact on its ability to melt. Sharp cheddar often takes up to 6 to 8 months to mature. The best alternative is to use cheese that has aged for at least 3 months and not any longer.
Shredded Cheese is Perfect!
You have to heed this piece of advice, as it plays a major role in the quality of your cheese. When adding cheese to the soup ensure you shred it completely. 
Adding cheese chunks to the melting process can cause the process to take a long duration. It's the reason behind the significant accumulation of oil buildup that occurs in the top section.
Ensure you add a handful of shredded cheese each time. Adding excessive amounts will compromise the melting process, and cause the cheese to create lumps. Once the cheese melts, add some more cheese, and work your way through the mixture.
Use Low Fat Cheese 
If you plan on using cheese in your soup, ensure you go for the low-fat alternative. While many people use high-fat soup because it makes the soup creamy, it often leads to disaster.
The high-fat cheese sometimes fails to melt as required in the soup, especially heat control can be a challenge. The fat in the high-fat alternative breaks down inconsistently, and this leads to the formation of bubbles or oil in the soup.
Overall, you have to be careful every time when preparing cheese soup, and it all boils down to your intuition. If you have come across the cheese not melting in soup issue, consider the steps we have recommended above. You will notice that it soon realize that your ability to prepare quality cheese is like second nature.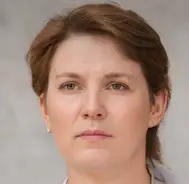 Latest posts by Leah Greenstein
(see all)