We know that pizzas are worth the taste. But variation and enhancement of the quality in taste make it even better! So, this Brier hill pizza is one of those which topped the rest in terms of its taste! However, you might think that this pizza is quite complicated to prepare. 
But guess what? This is even easier than you can think! Moreover, we've got the step by step directions of this recipe for you! It's time to save some money now and try it on your own. So, let's jump into the recipe right away!
Yields: 4 servings
Preparing Time: 2 hours
Cooking Time: 10 minutes
Total Time: 2 hours 10 minutes
Nutritional Facts
| | |
| --- | --- |
| Calories | 613 kcal |
| Saturated Fat | 8 g |
| Fat | 23 g |
| Potassium | 0.542 g |
| Sodium | 0.704 g |
| Cholesterol | 0.040 g |
| Sugar | 5 g |
| Fiber | 7 g |
| Carbohydrates | 79 g |
| Protein | 24 g |
| Vitamin C | 0.021 g |
| Iron | 0.005 g |
| Calcium | 0.306 g |
Ingredients Required
For Pizza Sauce-
4 tablespoons of extra virgin olive oil
2 large cloves of garlic, fresh and minced
1 medium sweet or yellow onion, chopped finely but not to be minced
1 can of tomato paste, weighing six ounces
1 tablespoon of white wine vinegar
2 teaspoons of oregano, dried
1 teaspoon of salt
16 grinds of fresh pepper, cracked
½ teaspoon of red pepper, crushed
1 can of crushed tomatoes, weighing 28 ounces
For Dough-
3 cups of all-purpose flour
1 ¼ teaspoon of yeast
1 cup of warm water which is around 110 degrees
2 teaspoons of sugar
2 tablespoons of vegetable oil
½ teaspoon of salt
For Toppings-
Hand smashed red pack tomatoes (28 oz can). This is a must.
1 teaspoon of oregano
1 teaspoon basil
1 teaspoon garlic salt
1 full cup of parsley
200 g of Mozzarella cheese
1 ½ cup of mixed vegetables, onions, capsicum, olives, and mushroom
¼ teaspoon of red chili flakes 
1 green bell pepper
Step by Step Direction To Cook Brier Hill Pizza
After getting ready with all the required ingredients, it's time to prepare the pizza now! So, the recipe for this is provided below in detail.
Direction 1: Making The Dough
Combine warm water, salt, yeast, and sugar in a mixing dish. Add the first cup of flour and whisk on low for 30 seconds. Mix in the 2 tablespoons of vegetable oil for a few seconds. 
Then add another cup of flour. Now, mix it for 30 seconds at a low speed. After that, add the last cup of flour. Increase the mixer's speed to the second setting. Allow the dough to knead for 8 minutes with the dough hook.
Begin by laying the dough round on a floured work surface. Now, flatten it out from the center to the outside with your palms and fingers. Remember to maintain the crust's edge curled and rounded.
Using cooking spray, coat a 12″ pizza pan. Then transfer and continue making the crust to fit the pan's edge.
Allow 20 minutes for the finished, formed crust to rest at room temperature before topping.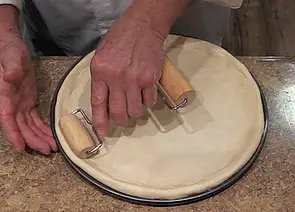 Direction 2: Preparing The Pizza Sauce
In a 3-quart pot, heat the olive oil and add the minced garlic. Then, over medium heat, add the chopped onion and simmer for 6 to 10 minutes. After that, add the tomato paste. Continue to stir until everything is thoroughly mixed.
Now, add salt, oregano, cracked black pepper, and crushed red pepper. After that, add the sugar and the white wine vinegar. Next, stir in all of the ingredients thoroughly. Then add the crushed tomatoes to it. 
Fill the can with water until it's about a fourth full. After that, add water to the sauce mixture. Stir the saucepan thoroughly. Now, cook for 30 minutes with the cover on over medium heat.
Make numerous stirs in the sauce, especially from the bottom. Because it helps the sauce from sticking to the pan. Remember to reduce the heat after 30 minutes. 
Continue to boil for another 10 minutes. It becomes a little thicker as a result of this. Now, remove the pan from the heat. Finally, your sauce is ready!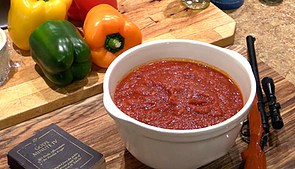 Direction 3: Giving The Final Touch to The Pizza
First of all, take bowls to keep the ingredients separate. Now, you're ready with the dough, pizza sauce, and toppings. All you need to do now is just put the sauce and toppings on the dough. 
So, put the pizza sauce on the dough. Then toss over the toppings you've prepared. Now, cut the green bell pepper and toss it over the ingredients. After that, distribute the soft peppers throughout the mixture. Garnish the pie with basil and oregano. 
You can just do it solely through your fingers. Include the mozzarella cheese after that. Now, microwave the pizza for about 7 to 10 minutes. 
After the period, bring out the pizza. And sprinkle it with some more mozzarella cheese, how much you want!. Finally, your favorite Brier hill pizza is ready!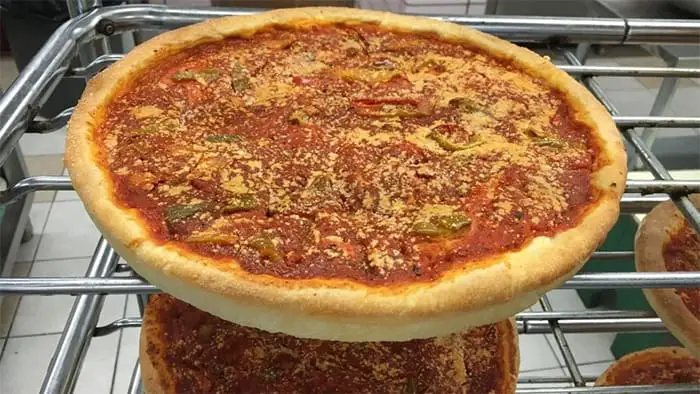 Important Tips
After being done with the recipe, it's time for some important tips now. The tips are given below.
Is It Okay To Bake The Dough Just Before Preparing The Toppings?
Well, it's not okay actually. Because you should bake the dough at least 10 minutes before adding your toppings. If you bake it right before serving, the crust may be overly hard.
Why Is The Soggy at The Center?
Pizza can become soggy for a variety of reasons. The addition of toppings that release too much water could be one of the causes. However, the most important cause is that the pizza was not cooked in a sufficiently hot oven. Allow enough time for your oven to reach 500°F. You should try to maintain that temperature as closely as possible.
Finally, we know how to cook this delicious pizza quite simply in hours. We hope our recipe was insightful and helpful to you. Make sure to comment for any queries related to the recipe!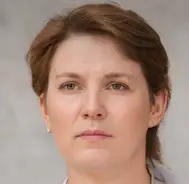 Latest posts by Leah Greenstein
(see all)