Barbeque is undoubtedly one of the most famous foods in the world today. It makes us proud to share a special moment with family, friends and more. It's the perfect licence to view the summer months as the ideal time to consume as much as meat as possible. When you love the tender briskets, meatballs, or even thin slices of meat – barbequing is always fun. 
This guide goes in-depth into the bbq turkey sandwich recipe, which is perfect for quick meal purposes. The ideal turkey sandwich should be made using a thin piece of meat, stacked together neatly between two bread pieces. 
Also, remember to use a saucy, tangy and spicy sauce to add a unique taste to the meat. More so, adding some cabbage slaw helps add crispness and originality to the soft turkey. The bread and butter pickles help to improve the taste of the sandwich.
Checkout Our Recipe Of BBQ Chicken Sandwich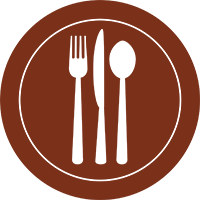 Ingredients
Apple cider vinegar
Three teaspoons of granulated sugar
One big carrot grated 
Two large green chillies chopped
Mayonnaise (optional)
2 cups of sliced cabbage (should be large)
Two teaspoons of fine sea salt
One big shallot thinly sliced
Barbecue sauce, you can go for homemade or store-bought
6 sandwich or hamburger buns 
Bread-and-butter pickle slices, for serving
Method
Using a small pot, mix ¼ cup of vinegar, some salt and sugar. Then cover the pot, and heat the mixture until all the salt and sugar dissolves. You can also consider adding some chopped chilli at this point, to help improve the flavour of the sauce.
Meanwhile, use a small container to prepare the salad you will use for the sandwich. Use it to mix the cabbage, carrot, and the shallot. Remember that to achieve the best salad consistency; you have to cut the vegetables into consistent sizes. Then pour some hot vinegar to the vegetables, and continue tossing. Then cover it, and let it sit, as you toss it once in a while.
Then, pour some barbecue sauce into a medium bowl, and check the taste. If the sauce is overly sweet, you may have to balance it out with some vinegar and hot sauce. At this point, you also toss in the turkey, and stir it until it gets a consistent coating. The options available when it comes to preparing sauces are many. So, you can even decide to change up the ingredients, if you prefer more chilli or to perhaps increase the "tanginess."
Assemble the bread on a tray, and apply some mayonnaise, which is optional. If you don't like it, you can opt for options such as grated cheese or avocado, if you want to go more natural. Then, fill the bread with some pickles, turkey and slaw. Serve the meal some hot sauce, and some salad for the best results.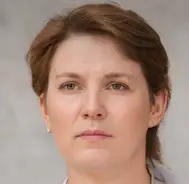 Latest posts by Leah Greenstein
(see all)