Sweet, tangy, and slightly spicy. These are all the unique flavours you can associate to BBQ turkey meatballs. This guide highlights a simple turkey recipe, which you can serve up for guests, dinners, snacks, at restaurants and more. The thing with turkey is that it tends to be quite soft and lean as compared to most meats. As such, you may have to take up a slightly different process, as you would when you would have prepared a traditional meat sandwich. 
Healthy Turkey Meatballs with BBQ Sauce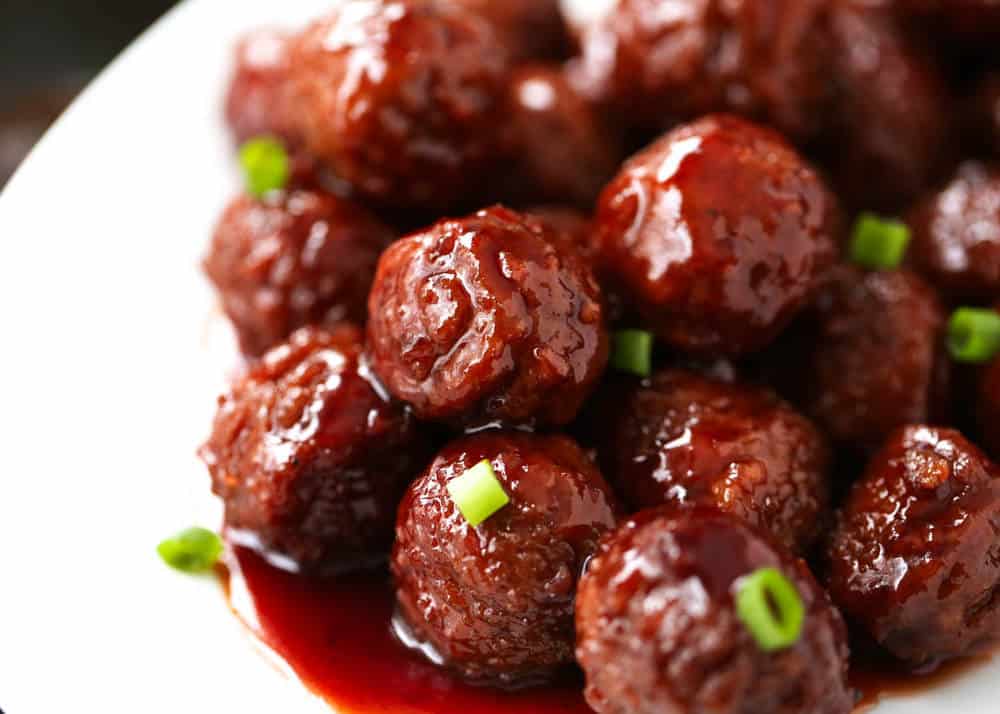 Not only are these ideal for a fast and healthy dinner, but they are also excellent appetizers for various occasions such as home parties. Since you will be making barbeque meatballs using some ground turkey, you will appreciate the lightness in the calorie department. Thus, this makes them an excellent choice if you want to watch what you consume during the holiday season. 
What Do You Need to Make Healthy Turkey Meatballs?
Ground turkey or ground turkey breast – both options work fine for this recipe. It all boils down to your preferences when it comes to fat and calorie content.
Breadcrumbs – you can opt for brown or gluten bread if you prefer for the low carb approach with your meatballs.
Egg – two to four eggs should suffice for ensuring the meat retains its shape. Remember that turkey is quite unlike most meats you use to prepare meatballs. 
Salt and pepper – the best would be seasoned salt, for a richer taste. As for the chilli, go for freshly chopped chilli.
Paprika – add some paprika to help add taste to the meat. 
Garlic powder – you can use as many as 5 to 10 garlic, well grated for the meat.
Onion powder – onion powder works best because meatballs have to retain their shape. An average of two to three teaspoons should suffice for the meat.
Apple cider – this will help to thin out the sauce, such that it coats the meatballs and provides a rich sweet flavour. Also, you can replace apple juice, with apple cider vinegar, if you want a tangier option.
Barbeque sauce – as you would expect, no bbq recipe is complete with the correct sauce. Use the sauce to prepare the meat, and also to improve the richness of the meat taste.
Do You Need Breadcrumbs in Meatballs?
Ground turkey meatballs typically consist of eggs and breadcrumbs, which acts as a binding material to keep the food together. If you would like to prepare these gluten-free appetizers or dinner without unique breadcrumbs, many options are available that you can consider. 
Cornmeal – also another excellent binder for turkey meatballs. Even using lead ground turkey breast meat, the cornmeal makes up for a tender meatball that retains its shape – without being overly dense. More so, this adds a nice but subtle flavour to the meal.
Ground oats – among the most common and historic condiments when preparing lean meat. Use some old fashioned oats, and grind them in a blender until they look like breadcrumbs. That said, avoid quick oats as they can expand and cause the meatballs to become fragile, and fail to retain their shape. 
Almond meal – even if this is not a super low carb recipe due to the apple cider, you can control the carbs and make the formula grain-free with some almond meal. Also, you don't have practice caution with the uncooked meatballs as they will not retain their shape when baked. 
What Barbeque Sauce Do You Use?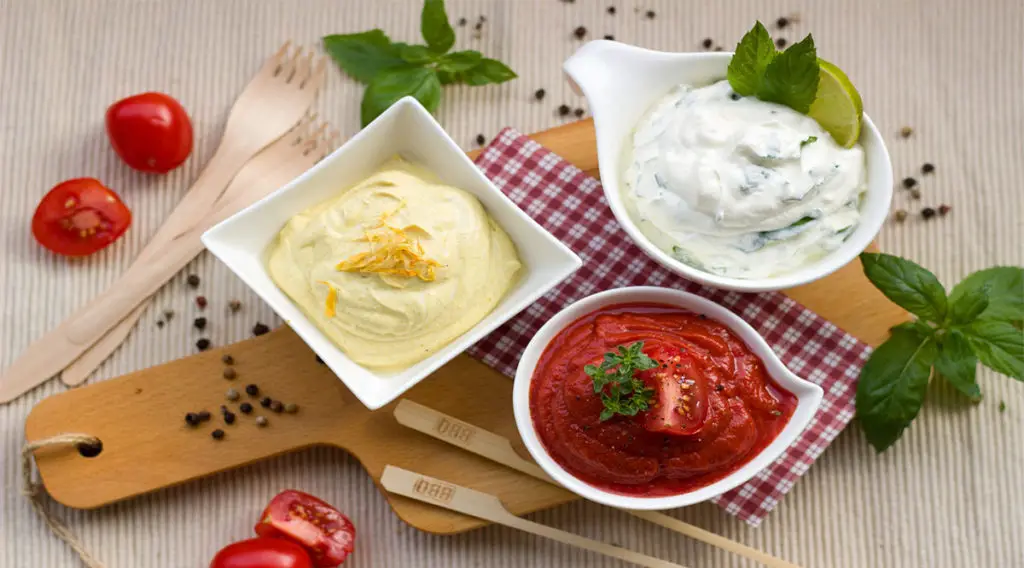 The most suitable sauce would be the Stubb`s Original Bar-B-Q sauce, which is perfect for a meatball recipe. There are many reasons as to why this sauce would be best. For instance, it does not contain high levels of fructose corn syrup and it is also gluten-free. More so, the sauce is not too sweet, and it also has an exceptionally unique flavour. That said, the super sweet barbecue sauce would not be best, as it would cancel out most flavours in your meal.
Worcestershire sauce is also another excellent recommendation. It's a fermented condiment, which comprises vinegar, anchovies, molasses, garlic, onion and various seasoning types. These types of sauces have savoury tastes, with a unique tang which comes from the vinegar.
More so, the sauce is commonly used as a seasoning for Caesar salad dressing, and shrimp cocktail sauce. It's an excellent way to introduce a rich flavour to uncooked sauces, but you can also cook it into barbeque sauces. 
How to Make Baked BBQ turkey meatballs?
Preheat the oven and apply some cooking spray or oil on a large baking sheet
Then, place the ground turkey, binder, egg and seasonings in the bowl. Then, gently work them together to produce the best results. Remember not to work the mixture excessively, or the meatballs will be too dense.
Make some meatballs with a tablespoon of the turkey mixture. Remember, use a small cookie scoop to get the portions, and then roll them together gently.
Put the meatballs on the baking sheet with the oil.
Then bake the meatballs for 15 minutes, until they lose their pinkish colour.
Stir together, and prepare a mixture of your favourite barbecue sauce and apple cider. The sauce should have a unique tangy taste to it at this point. 
Add the meatballs, and use a spoon to mix the food. Heat everything until everything is completely warm.
Pro Tip for Turkey Meatball Size:
Just as previously mentioned, using a tablespoon of ground turkey is best for each meatball. Also, consider the smaller size-types which are perfect for turkey meatballs. This is because you don't have to cook them for long, so there is less likelihood of the meat drying out. Usually, this occurs as you wait for the heat to reach the central sections of the meat. Moreover, such a size is also ideal for kids, or as simple party snacks. 
BBQ Turkey Meatballs Baked FAQ
Q. How Do You Know When Turkey Meatballs Are Done?
A. For meatballs of such a size, an average of 15 minutes is required with temperatures of above 400°F in an oven. The meat will be firm, and try checking the center by cutting it open. The center should not be pink inside. If you don't want to cut the meatballs open, then consider using an instant-read thermometer. Remember, the thermostat should have a reading of 165°F.
Q. How Do You Keep Meatballs Warm for a Party?
A. If you would like to serve the meat as part of the appetizer set, consider putting them in a bowl or serving dish. Use some toothpicks to make them easy to pick up. That said, they might lose their temperature quite fast.
The ideal recommendation would be to mix the barbeque sauce and apple cider in a small pot. Then, place the baked meatballs, rather than heat them on a stove. Using such a process will keep the meat warm for the entire party. You can consider using a crockpot for this process as well. 
Q. What sauces are best for turkey meat?
A. There are many options available for you in this category. These include worsteshire, barbecue sauces and even chutneys. You can improve the taste of the sauces by using freshly chopped chilli, onions, garlic and some tomatoes. Also, lemon helps to add a tangy taste to the sauces. 
What Sides Well with BBQ Turkey Meatballs
Epic Summer Salad
500G black beans well drained 
Three large handfuls baby spinach leaves, roughly chopped
600g red tomatoes, cut into large chunks
One cucumber chopped lengthwise with the seeds scooped out
Two mangoes well chopped and peeled
Two large red onions chopped and finely sliced
One avocado sliced and peeled
100g feta crumbled and some herbs
For the Dressing
A large bunch of mints and small bunch coriander
One fat red chilli, chopped and deseeded
Two tablespoons of white vinegar
Two tablespoons of honey
Two limes juiced and zested 
Method
Prepare the dressing by grinding all of the ingredients with a food processor. You can also save some herbs for the salad, as this will go well with the bbq turkey meatballs baked. You can prepare the dressing up to 24 hours before it is served. 
Scatter the beans and spinach over a large surface. Also, arrange the cucumber, mango, onion and radishes on top. Then, toss them together gently by using your hands. Use the avocado, feta and herbs, then set the dressing close to the mixture. 
Herby Potato Salad for BBQ Turkey Meatballs Baked
Ingredients
Two large bunches of spinach
One large bunch of parsley
500g of potatoes halved
200ml extra virgin olive oil
3 tbsp of white vinegar
Two small garlic cloves
Method
Prepare a large pan of salted water and let it boil for a few minutes. Then, drop the basil in the water, and let it sit for 30 seconds until it wilts. The next is to remove out by using a slotted spoon, and place it aside to let it cool. Then, add some potatoes and let them cook for a few minutes. 
Meanwhile, squeeze out the basil over the sink, and then place it in a blender with some vinegar, onion, and oil.
The next step is to drain and steam dry the potatoes. Then, cut the parsley, then tip it, and the potatoes before placing them in a bowl. Use some seasoning, and add some basil oil to the mixture.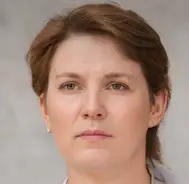 Latest posts by Leah Greenstein
(see all)