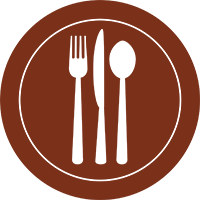 Ingredients for BBQ Pork Chops – Recipe 1
½ cup of honey
1 tablespoon of vegetable oil
2 tablespoons of apple cider vinegar
1 teaspoon of ground cumin
3 freshly chopped peppers
Salt and freshly ground garlic
Steps in Cooking BBQ Pork Chops
Start by preparing the marinade. Get a small bowl and whisk the oil, vinegar, honey, cumin, and the freshly chopped pepper.
Next, sprinkle both sides of the pork chops with some pepper and salt. Then, put them in a resealable plastic bag that has some marinade. Let it sit on the counter for an hour.
Heat a grill or pan with some medium heat. After that, remove the pork chops from the bag and sprinkle it with some salt and pepper. 
Once it's through, put it on the grill, and cook it until the pork chop releases from the grill, which should take 5 minutes. 
Flip and cook it on the other side for a few additional minutes. If you are using a grill pan, ensure you cook in batches to avoid over steaming the chops.
Tips for Easy BBQ Pork Chops
Use the two-heat zone on your bbq grill to ensure the meat comes out juicy, with a slightly charred taste
Get a meat thermometer, and keep track of the internal temperatures
When preparing a grilled pork chop sauce or rub, consider using freshly chopped pepper for the best taste and flavor.
Never stab the pork chops with a fork, or perhaps cut into them while they are still on the fire. You may let out a lot of the juices through the pork chop.
BBQ Pork Chops Recipe 2
What is an easy way to cook pork chops that are still flavourful? Well, consider placing them on a bbq and cook them with some sauce. This pork chop and homemade sauce is an excellent way to please the crowd next time they come for a meal.
Interested in BBQ Fish Recipes ?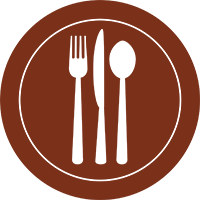 Ingredients
5 pork chop ribs about 2 inches thick 
Salt and freshly chopped pepper for taste
Olive oil for applying on the grill grate
2 teaspoons of olive oil
1 freshly chopped onion
½ cup of ketchup
1 tablespoon of brown sugar
1 tablespoon of Worcestershire sauce
1 tablespoon of apple cider vinegar
½ teaspoon of cayenne pepper
2 tablespoons of heavy cream
Instructions
Preheat a grill over medium heat, and brush it with some olive oil. Then, season the chops with some salt and pepper on either side.
Put the pork on the grill for 10 minutes, and ensure you turn it once halfway through the cooking process. Ensure you do this until the pork is cooked to an internal temperature of 145 degrees F. Then, remove the pork from the grill and cover it with some foil. Let it sit for 4 minutes.
To prepare mashed potatoes, add some vegetables to a pot with some hot water. Ensure the heat is on a high, and let it boil for at least 20 minutes. 
Remove the water and add the thick cream. Pound the potatoes, until they become smooth. Then, stir in the chopped chives, pepper, and salt. 
To prepare the spicy BBQ sauce, heat some olive oil in a pot and use some medium heat. Then, saute the onion until it's soft. 
Once it's complete, add some ketchup, vinegar, cayenne, and Worcestershire sauce.
 Let it simmer for 15 minutes, such the sauce thickens, then turn off the heat. Once it cools, puree the sauce by using a blender. 
Serve the pork chops alongside some potatoes and get some BBQ sauce to help add some taste.
Factors to Consider When You Want to Prepare BBQ Pork Chops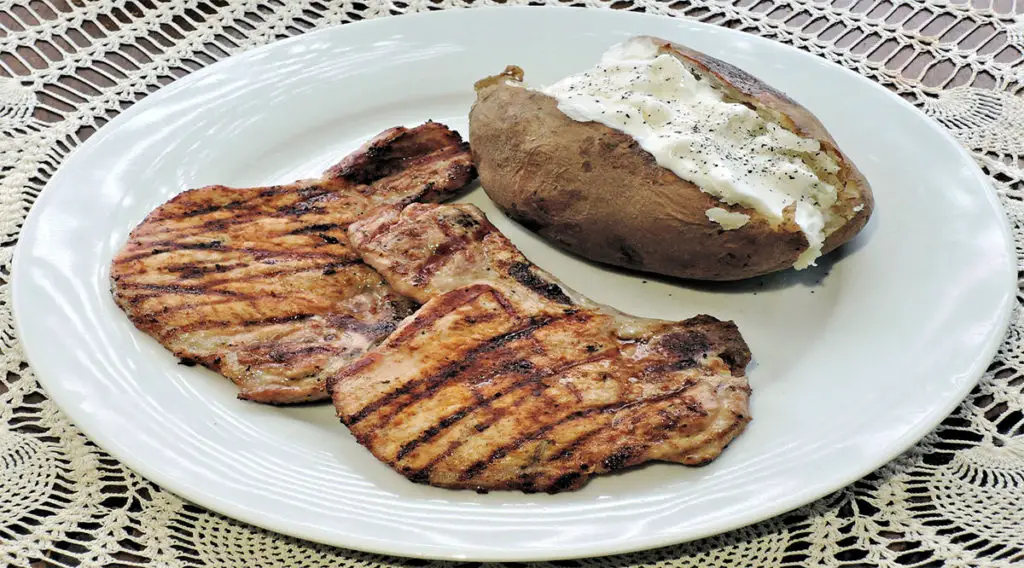 It would be great to start by brining the pork in some garlic, spices, and freshly chopped pepper for just the right amount of time. During the barbequing process, ensure that you also baste the chops with some bbq sauce, to help improve the flavor. Once you remove the pork chops from the grill, let them sit for a few minutes, such that they soak up all those juices.
Also, consider using store-bought bbq sauce for this recipe, because it's highly convenient. Plus, you can also prepare some DIY sauce.
The best sections of the meat to consume would be the bone-in pork chops, which have lots of flavor. Furthermore, they are less likely to dry out as you cook the meat. You can prepare these pork chops by using an indoor grill or perhaps with an outdoor grill. The average cook time varies, depending on various factors such as the density of the pork chops. It would be great to go for pork chops, which are, on average, one inch thick.
It would also be great to use kosher salt for this recipe, rather than using the conventional table salt. Kosher salt has a unique taste and measures differently to the salt you are used to in meals. 
What is Pork Brining?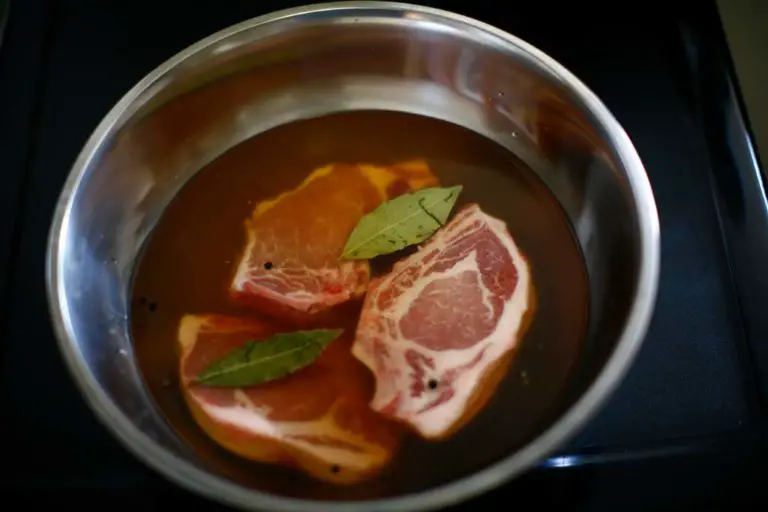 Brining is a similar process to marinating. That said, rather than creating a sauce type marinade, it involves the use of saltwater. In most cases, this includes additional spices to help give a unique flavor to the bland meat. Furthermore, brining is commonly used when preparing other meat types such as meat and fish.
What are the Benefits of Brining?
Brining is an excellent way to impart a unique flavor to your meat. Not only that, but it also makes the meat tender, which is ideal for meats that dry out fast. Furthermore, brining also reduces the cooking time, which offers added convenience. The brine might contain some sugar, which means the meat might have a golden-brown crust during the grilling process.
For this pork chop recipe, it would be great to ensure that you don't brine the meat for longer than 24 hours. If so, the meat can become overly salty. Any recipe that involves brining ensures you check the brining times to guarantee a superior taste result.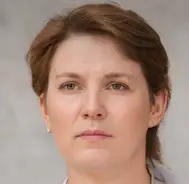 Latest posts by Leah Greenstein
(see all)