Recipe 1
If you are searching for a convenient and quick meal you can enjoy with friends, then this bbq chicken sandwich would be an excellent start. The best part about this snack or meal is that you can incorporate it with many different ingredients to suit your needs.
To make things convenient, we have included two recipe variations. Thus, you can go for the type that suits your needs the most.
Checkout Our Recipe Of BBQ Turkey Sandwich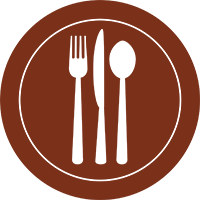 Ingredients
2 whole chickens, preferably shredded
1 cup of ketchup
½ cup of yellow mustard
4 tablespoons of brown sugar
3 pieces of chopped garlic
½ cup of steak sauce
4 tablespoons of lemon juice
1 tablespoon of liquid smoke flavoring
3 Hamburger buns
2 cups Coleslaw
Freshly chopped pepper and spice to add taste
Natural honey
Directions
Put the chicken in a large pot, with adequate water and cover. Then, let it boil, and cook until the chicken is easy to remove the bone, which might take 3 hours. To make things convenient, prepare the sauce as the chicken cooks. 
Get a saucepan, and put it on medium heat. Then mix some mustard, ketchup, brown sugar, lemon juice, natural honey, and liquid smoke. After that, season the mixture with some pepper and salt. Then, bring the mixture to a gentle boil and let it simmer for a few minutes. Place it aside, and let the flavors mix.
When the chicken gets ready, remove the meat from the bones and shred if you had not done so initially. Put the chicken in a pan with some sauce, and let it cook for a few minutes. It's a process that enables the flavor to soak and get to the deepest sections of the chicken. One complete, spoon the barbecued chicken into buns, and add some coleslaw of lettuce for some taste.
Optional Favorite Toppings
Coleslaw – it would be great to pile the sandwich with a vegetable. This will help add the right amount of crunch and texture to the meal. The common vegetables to consider include cabbage, lettuce or coleslaw
Pickles – you can never go wrong with pickles as toppings for your sandwiches. A unique bite of dill pickles will easily complement your BBQ chicken sandwich sauce as well.
Tomato – aside from being the base ingredient for most sauces today, it's also crucial for most sandwiches.
Avocado – avocado served on itself is not always a tasty fruit. That said, it will go well with bbq chicken, that has lots of ingredients such as lemon juice, honey, and more.
BBQ Chicken Sandwich Recipe 2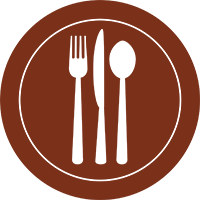 Ingredients
Barbecue Sauce
1 cup of ketchup
2 teaspoons of brown sugar
1/3 cup of apple cider vinegar
1 tablespoon of Worcestershire sauce
3 freshly chopped chilies 
2 freshly chopped garlic
1 teaspoon of yellow mustard
1 freshly chopped onion
1 teaspoon of hot sauce
Chicken
Olive oil for coating the chicken
4 chicken pieces preferably pounded or shredded
Seasalt and some freshly chopped pepper
Sandwich
5 potato buns
Mayonnaise for spreading in the sandwich
1 medium red onion freshly chopped
5 bread and butter pickle slices
Steps
For the barbecue sauce, get a medium saucepot and use medium heat to boil the ingredients. These include dark brown sugar, apple cider vinegar, freshly chopped pepper, dry mustard, one cup of water, hot sauce, and Worcestershire sauce.
For the chicken: Heat a grill pan on a pan and let it heat on the medium heat setting.
Then, apply some olive oil onto the chicken to ensure it won't stick on the grill pan when cooking. After, season the chicken by using some pepper and salt. Once the grill pan is hot, add the chicken and cook until the chicken gets char marks. Also, ensure the chicken cooks thoroughly, while setting aside 2 minutes for each section. 
Toss the chicken in the barbecue sauce. Then, let it simmer on low until its ready to serve. It's a process that infuses the chicken with the flavor of the sauce.
For the sandwich – spread a sufficient layer of mayonnaise on the bottom and top of the potato bun and the chicken. Then, add some freshly chopped onions, two pieces of bread and tomatoes. Top the sandwich with the remaining potato bun.
Best Side Dishes for BBQ Chicken Sandwich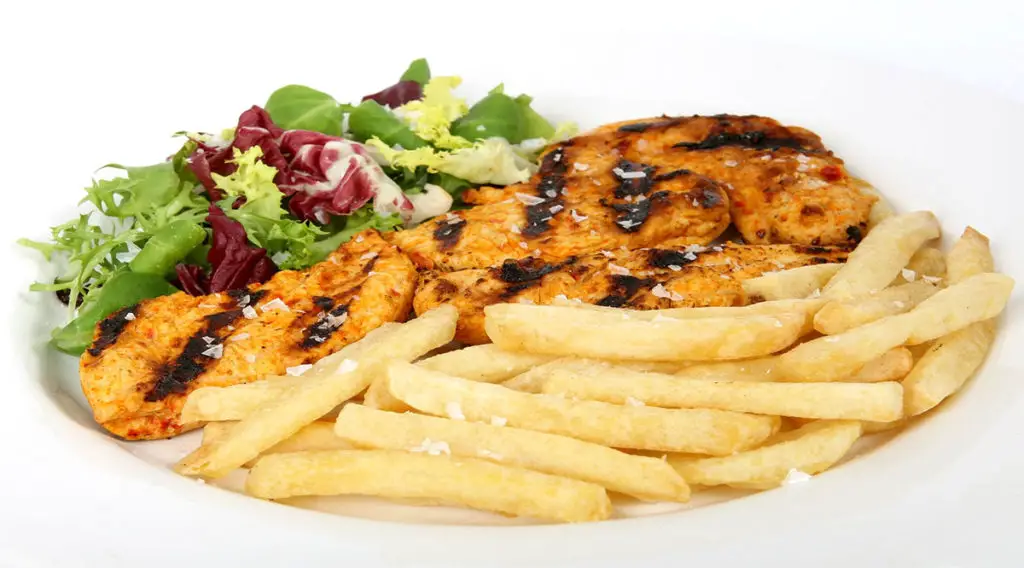 Air Fryer French Fries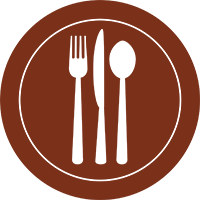 Ingredients
Non-stick cooking spray for the fries basket 
One medium russet potato and unpeeled
2 teaspoons of olive oil
Seasalt and black pepper
Steps
Preheat the air fryer to 380 degrees F, and then spray the basket with some non-stick spray.
One complete, cut the potato in half lengthwise, then into ¼ inch slices. The next step is to cut the slices into ¼ inch sticks. Place the fries in a medium bowl, and then rinse them correctly with some cold water. Let it drain and dry it with some paper towels.
Toss the fries in the oil, and use a medium bowl for this process. Once complete, sprinkle ½ of salt and several freshly chopped peppers. The best approach would be to work in batches and place the fries in an even layer in the fryer basket. Let it cook until golden brown and crisp, which might take 15 minutes.
Perfect French Fries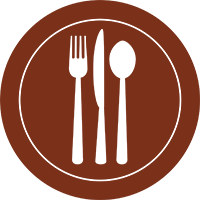 Ingredients
3 pounds of russet potatoes
Peanut or vegetable oil for frying
Sea Salt and freshly chopped chili
Steps
Peel and clean the potatoes. Then, cut them into event sticks, with each potato producing up to 4 or 5 vertical pieces. Once complete, cut each piece into sticks.
Put them in a large bowl and cover with some water. Let the fries soak for a few hours. You can also place them in the fridge or let them soak in the mixture all through the night.
When you are ready to prepare the fries, drain the water and place the potatoes on two baking sheets with some paper towels. Then, pat them dry with a paper towel.
Heat a few inches of oil in a heavy pot until it reaches 300 degrees F. Cook the fries in 3 or 4 batches and ensure they cook until soft. Each batch will take about 4 to 5 minutes. The fries should not be brown at this point in the cooking process. You just want to initiate the cooking process. Then, remove each batch and drain them on different paper towels. 
Once you fry all the potatoes at 300 degrees F, increase the heat until the oil gets to about 380 degrees F. When the oil is hot, start frying the potatoes in batches and ensure they cook until the fries are crisp and golden. Remove the potatoes from the oil, and pat them dry with some paper towels.
Add some sea salt and spices to the mixture for the best cooking results.
Sweet Potato Fries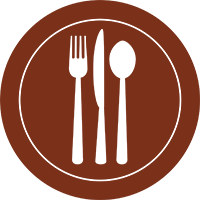 Ingredients
6 cups of peanut oil for the frying process
1 teaspoon of kosher salt
1/3 teaspoon of smoked paprika 
1 teaspoon of sugar
1 cup of cornstarch
1.5 pounds of potatoes cut into small pieces
Steps Involved
Heat the oil to 375 degrees F by using a heavy-bottomed Dutch Oven or deep fryer. Then, preheat the oven to about 200 degrees F.
Then, mix some salt, garlic powder, paprika, and sugar in a bowl. Then, place it aside.
Get a mixing bowl, and whisk the corn starch. Dip the potatoes in batches in the batter, and ensure you let it drip off on excessive levels of the batter. Repeat this process with the remaining potatoes.
Fry half the potatoes, and occasionally stir until it gets a crispy or golden-brown color. The process should take 6 to 8 minutes. Add some seasoning and place it in the oven, whereby you will use the paper towels as a baking sheet. Repeat this process with the remaining batch of potatoes.
Tips for BBQ Chicken Sandwich
Before you can make the most of the sandwiches above, there are few useful tips you should consider for the best results. They include:
It's best to use shredded or pounded chicken for the bbq sandwich. Why? Well, because it will be easier to cook the meat and add it across the surface area of bread or buns.
It would also be great if you would prepare the sauce ahead of time, let's say a few days before you start the main bbq chicken recipe. Let the sauce sit in your fridge, as all the ingredients meld for a unique taste.
While many cooks don't classify sandwiches as full meals, you still have to maintain focus on the correct factors. Go for a light side dish to ensure that you don't take all the attention away from the sandwich.
Remember the sauce! – yes, that's right! The sauce is a crucial aspect of this meal, so ensure you remember it. Also, keep in mind the key ingredients of high quality sauces for sandwiches.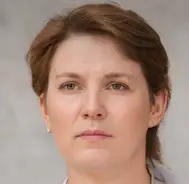 Latest posts by Leah Greenstein
(see all)