For a significant number of cooking enthusiasts out there today, making pizza is not always an easy process. Most people prefer ordering from local stores or restaurants, which is sometimes inconveniencing. Nothing beats the fun and sense of accomplishment that can come when you make a good pizza meal. This guide goes in depth into a bbq chicken pizza recipe – perfect for a lazy weeknight or afternoon weekend.
How to Make BBQ Chicken Pizza – Recipe 1
Once the pizza dough rises, the next step is to bake. Top the pizza dough with some BBQ sauce, cooked chicken, some cheese, and chopped onions.
BBQ Sauce – this is the main secret to most chicken meals you might have consumed by today. The middle ground for this sauce should be, on average, a 1/3 cup of BBQ sauce. You can add more if you want additional sauce.
Chicken – you will also need a cup of chopped and shredded chicken. You can purchase the chicken pre-cooked, or perhaps go for a rotisserie chicken. Then, shred it, and then use it as a pizza topping. Also, you can opt to cook your DIY chicken for the pizza. Consider going for one skinless chicken breast, which often has lots of meat. Whichever type you go for, toss the cooked chicken in some BBQ sauce, before placing it on top of the pizza. Using this process helps ensure the cooked chicken won't dry out.
Cheese – for the ideal flavor, go for two pieces of cheese. The best usually is shredded mozzarella, which offers a classic pizza flavor.You can back this up by including smoked gouda to help impact a deep smoky flavor. The smoked gouda also goes well with sweet BBQ sauce and some fresh cilantro. If you don't want to make another trip to the store, skip the gouda and use some mozzarella.
Red onion – red onions will add exceptional flavors to your meals. If you are not a fan of onions, then you can leave it off the pizza.
On average, the pizza takes 15 minutes to get ready. Once the edges are browned, remove it from the oven, and add some freshly chopped cilantro. Adding fresh cilantro on pizza will take the flavor of your pizza to the next level. That said, if you don't like cilantro, then you have other options, such as leaving it off the recipe.
Prepared correctly, the flavors and textures of this pizza recipe will be outstanding. You will enjoy the exceptional tang from the BBQ sauce, meat chicken, zesty red onions, and smoky gouda.
Description
This is an excellent recipe for classic BBQ chicken pizza with some sauce. Adding some Gouda cheese will provide the sauce with a unique smoky and delicious flavor. It will also help add a unique touch of freshness to the meal. The recipe should prepare enough for two, with one pizza averaging at 10 inches.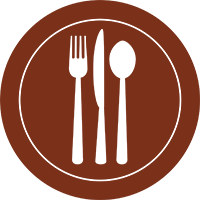 Ingredients
Two homemade pizza crusts
Two teaspoons of olive oil
1/3 cup of BBQ sauce
1 cup of chopped and shredded chicken
1/3 cup of shredded and smoked gouda cheese
½ small red onion fresh and thinly sliced
Instructions
Prepare the pizza dough all through to step 5. Remember to preheat the oven to 475 degrees. Once you are through, cover the shaped dough lightly with some plastic wrap. Then, let it rest as the oven preheats.
To ensure the pizza toppings, won't make your pizza soggy, apply some olive oil lightly to the dough. Use your fingers to push the dents into the dough's surface to help stop any bubbling issues. Also, you can top the dough evenly with a 1/3 cup of BBQ sauce. The next step is to toss the cooked chicken with some BBQ sauce, and ensure you scatter it all around the pizza. After that, add the cheese and red onion to the dough.
The next step is to bake the pizza for 15 minutes. Remove it from the oven, and add some fresh cilantro if need be. Then, slice while hot and serve the pizza immediately.
Cover the remaining pizza lightly, and keep it in the fridge. Then, reheat the pizza as you prefer. You can even freeze baked pizza for as many as three months.
Notes
If you are not using instant yeast, remember that the rise time might take up to 30% longer
If you don't have smoked gouda, then consider replacing it with some shredded mozzarella. You can also leave out ingredients such as the onion or cilantro if required
BBQ Chicken Pizza Recipe 2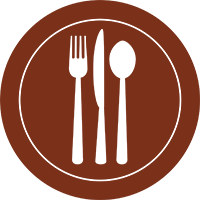 Ingredients
One teaspoon of virgin olive oil for brushing
½ a pound of prepared pizza dough
1 cup of barbecue sauce
8 ounce of skinless and boneless chicken breast
Kosher salt and some freshly ground pepper
One small and freshly chopped onion
Fresh cilantro for topping
Directions
Brush a large bowl with some olive oil. Then, shape the pizza dough into a ball and add it to the bowl. Then, turn it to coat with some oil. The next step is to cover it lightly with a plastic wrap, and place it aside in a warm area. Let it sit for 30 to 40 minutes.
Place the racks in the upper sections of your oven for the best heating results. Also, place an inverted baking sheet or pizza stone on the top rack of the oven. Then, preheat the oven to 420 degrees for a few minutes.
The next step is to place some parchment paper on the cooking surface, and apply some olive oil. After that, transfer the ball of dough to the parchment, and carve it out to a 10-inch round unit. You may have to stretch it with your hands to achieve the best results. Add some olive oil to the dough, and cover it with another parchment piece. Once you are through, place it aside and let it rise slightly, which might take half an hour.
As the dough rises, mix two tablespoons of BBQ sauce and one teaspoon of olive oil by using a small bowl. Then, place the chicken in the baking dish, and use some pepper, coriander and freshly chopped pepper to season it. Also, ensure that you mix it with the barbecue sauce mixture. Once its through, bake it in the middle oven rack, until it cooks thoroughly, which might take 10 minutes. Allow it to cool, and then cut it into small cubes.
The next step is to uncover the dough and apply the remaining barbecue sauce. Ensure you leave the ¾ inch border for convenience. Once it's complete, to the chicken with some ingredients such as mozzarella, gouda, and freshly chopped onions. Then, place the pizza on the pizza peel or an inverted baking sheet. After that, put it onto a hot stone or baking sheet and bake it unit all the cheese melts. Remember to check if the crust is golden, a process which might take 20 minutes on average.
Best BBQ Chicken Pizza Sauce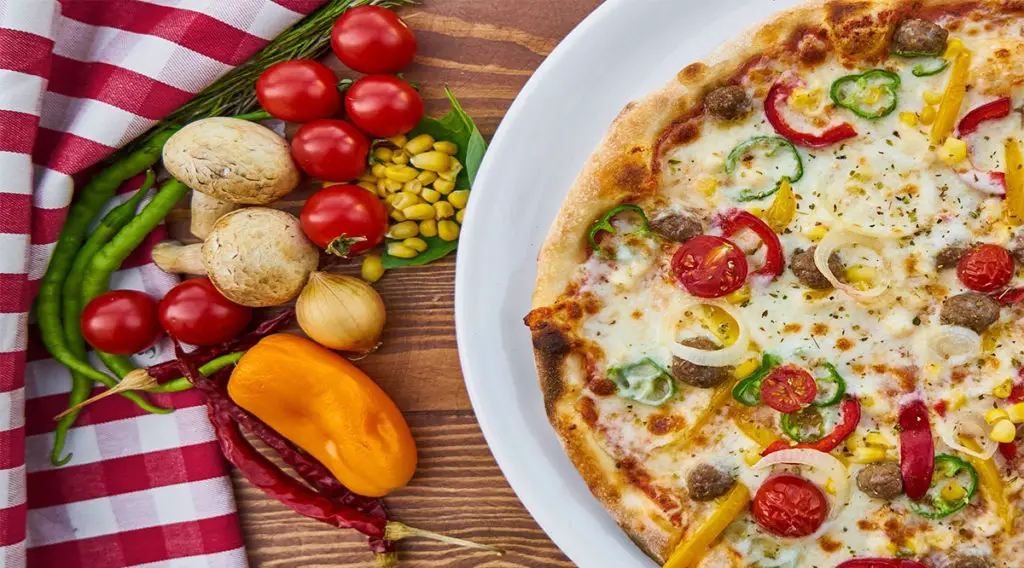 White Pizza Sauce
Aside from chicken, this sauce is also ideal for vegetables and meat pizzas. Apply your favorite pizza dough with some olive oil, and add some seasoning. Then, add some of your favorite toppings, and bake according to the required instructions.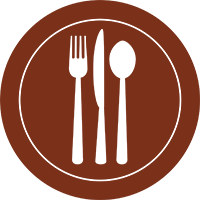 Ingredients
Two tablespoons of butter
One tablespoon of olive oil
½ freshly chopped onion
One large clove garlic minced
Three tablespoons of all-purpose flour
One cup of milk and more as required
Three tablespoons of minced and fresh basil
1 cup grated parmesan cheese
½ teaspoon of salt
Two freshly chopped pieces of pepper
Two tablespoons of chopped basil
Directions
Heat the butter and olive oil by using a small saucepan and use some medium heat. Then, cook and stir the onion until it becomes tender, which should take a few seconds. Once complete, add some flour and whisk until the flour becomes light brown and the onion becomes translucent.
Mix some parmesan cheese, oregano, freshly chopped pepper, tomatoes, and some onion to the mixture. Let it cook, and continue to spoon it continually, until all the cheese melts. Also, continue to spoon it until the sauce thickens, which should take 5 minutes. Then, remove it from the heat.
Cook's Notes:
If you don't have access to Parmesan cheese, you can go for Mozzarella cheese or the three-cheese Italian blend.
Also, you can use some coriander in place of the fresh basil.
You can add some milk to the sauce if you feel its overly thick in step 2
Homemade Pizza Sauce
This basic pizza recipe is easy to prepare DIY, with just a few ingredients required. Get some pizza crust, top it with this sauce, and then add some cheese for exceptionally tasting pizza.
Feel free to add some additional garlic to the sauce, or prepare it with some dried leaf basil rather than oregano.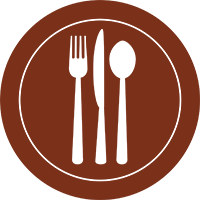 Ingredients
One clove garlic freshly chopped or grated
One teaspoon of kosher salt
Three tomatoes blended into a paste
One teaspoon of granulated sugar
Four freshly chopped pieces of pepper
1/3 teaspoon of oregano
Two tablespoons of virgin olive oil
Steps
Get the ingredients
Then, get a medium saucepan and mix the starting ingredients. These are salt, tomato paste, sauce, sugar, pepper, olive oil, and some freshly chopped pepper. Blend it well, and let it simmer.
The next step is to heat it to low and let it continue cooking. Remember to stir it frequently for a few minutes.
Allow the sauce to cool, and then transfer it to a container or a clean jar. Cover the meal, and freeze it until you are ready to make the pizza.
Apply the sauce all over the prepared pizza crust, and add some cheese and toppings. Let it bake for a few minutes in a 400 degrees F oven.
Serve and enjoy!
Kitchen tip: If you don't plan to use this recipe right away, you can consider freezing the sauce. Put in the fridge in containers with some slight space.
Caribbean Chicken Sauce
Packed full of outstanding Caribbean flavors, this sauce contains a hint of jerk components, that will add a unique kick to your grilled chicken. Consider using a milder jalapeno for the recipe if you find the serrano pepper overly spicy. If you are a seasoned pepper consumer, then, add one seeded habanero to the sauce to help pepper the base of this meal.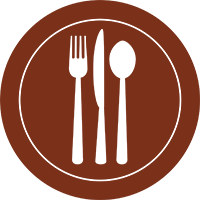 Ingredients
One cup of ketchup
½ cup of pineapple chunks
½ cup of white vinegar
1 cup of freshly chopped onions
Two freshly chopped peppers
Two pieces of garlic
Two tablespoons of olive oil
One teaspoon of cinnamon
One teaspoon of cayenne powder
One teaspoon of white pepper
One teaspoon of salt
Steps to Make It
Collect the ingredients
Get a food processor, and add the pineapple pieces, the grated garlic, some onion, and the pepper
Blend the mixture, and place it aside
Get a medium saucepan, and use some olive oil. The next step is to add some puree. Ensure you are careful as the onion and pepper can produce fumes.
Cook the mixture for a few minutes, and ensure that you stir often
Add some vinegar, herbs, spices, and ketchup to the pan.
Let the sauce simmer on medium-low heat for a few minutes.
Remove it from the heat, and let the mixture cool before you use it.
Enjoy!
To Use as a Marinade
Put the chicken pieces into a plastic bag, and pour the blended mixture on top
Then, close the bag and toss it gently until it coats all the meat. Place the bag in the fridge, and let it sit for a few hours.
You can go for a large bag or a big baking dish for a whole chicken or large poultry pieces.
Let it marinate for a few hours.
To Use a Baste
Apply the sauce to the chicken during the remaining cooking time
Baste it for a few minutes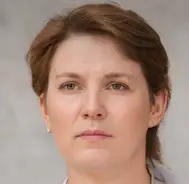 Latest posts by Leah Greenstein
(see all)