BBQ chicken is perhaps one of the best meals to share at home with family, friends, and neighbors. That said, if you want to achieve the best results, you have to use an informed process. This guide simplifies the critical information you would need to prepare high-quality chicken. 
More so, a basic grill seasoning for chicken helps impact a unique flavor to the meat. Plus, having a quick and easy homemade bbq sauce will also make things much better. For even faster results, you can make things convenient by getting some store-bought barbecue sauce. 
If the chicken meat is overly dense, you may be able to complete this recipe with just two pieces. You can slice them horizontally to come up with four cutlets. Then, serve the chicken with mac-n cheese or a potato salad. You can even complement this recipe with some freshly chopped vegetables or potato salad.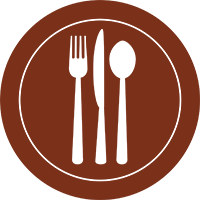 Ingredients
Two boneless chicken breast halves, skin removed
Four teaspoons olive oil or canola oil
Grill seasoning add flavor taste
For the BBQ Sauce:
1/2 cup ketchup
Two tablespoons packed brown sugar
One tablespoon of your preferred mustard
Two tablespoons of cider vinegar
Three tablespoons Worcestershire sauce
Two teaspoons of freshly chopped chili 
One tablespoon olive oil or canola oil
How to get Perfect Juicy Baked Chicken
The key to enjoying juicy and flavourful chicken is all about ensuring that it does not overcook. It's the sine most crucial aspect of preparing chicken breasts, which are relatively low in fat than other parts. That said, there are various other steps required to cook the chicken correctly, and ensure this recipe comes out amazing. 
The first step is to pound the meat until it achieves an even thickness. Consider using a meat mallet for this process. This process helps ensure the meat cooks throughout, rather than having some parts overcook due to their density.
Next, you will have to marinate the chicken by using a dry rub. Use some apple cider vinegar to add flavor and to help make the meat tender. More so, the sugar and spices will help improve the taste. A great extra step to take would be to pierce the breast meat with a fork. Again, this allows the marinade and BBQ sauce to penetrate the chicken. It also helps ensure the meat is tender. 
Finally, the most crucial step is to remove the chicken before the cooking process completes. Similar to cooking meat, the chicken will keep cooking even after you remove it from the oven. The ideal suggestion would be to use an instant-read thermometer to keep track of the meat temperature. More so, you should remove the chicken breast meat when the temperatures read between 155º-160º. Once you remove the chicken, cover the pan with some aluminum foil and let the chicken rest. This allows the cooking process to complete at 155º-160º and ensures all the juices penetrate the chicken meat.
What Type of BBQ Sauce to Use?
The goal of this recipe is to ensure that you keep it simple. So, you have to leave this option open, especially if you want to use homemade bbq sauce, or the store-bought types. This recipe is easy to prepare, and you can cook it in the time required for the chicken to marinate. If you use a BBQ sauce that is simple, and has clean ingredients, consider preparing it from scratch. The results will be outstanding!
Remember that the dry rub for the chicken might contain some coconut sugar. If the bbq sauce has a large amount of sugar, you can remove the additional sugar from the recipe. If you are using the homemade type, go ahead and use some coconut sugar as required.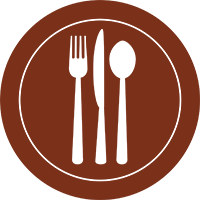 Ingredients
2lbs of boneless or skinless chicken breasts
One tablespoon of apple cider vinegar
One tablespoon of coconut vinegar
One freshly chopped garlic
One freshly chopped onion
One teaspoon of sea salt
2 freshly chopped chilies
½ cup of BBQ sauce, store-bought or homemade
Directions
Preheat the meat in an oven at 400ºF.
Then, put the chicken breasts on a stable surface and between two sheets of plastic wrap. Then, using the flat side of a meat mallet or rolling pin, pound the meat until it achieves an even thickness level.
After that, put the chicken in a 9 x 13" baking dish. After that, add some apple cider vinegar over the chicken, and rub on the ingredients to the meat. These will include garlic powder, salt, chili powder, cayenne, and coconut sugar on either side of the chicken. Then, piece the chicken lightly using a fork throughout. This helps ensure the ingredients get to the crucial sections of the chicken. Let it sit for 15 – 20 minutes at room temperature.
Pour some BBQ sauce over the chicken and let it cook until the chicken is completely tender. The cooking temperature should average between 155º-160ºF, and let it proceed for half an hour. 
Remove the chicken from the oven, and cover it loosely with some aluminum foil. Then, let it rest for a few minutes, as the temperature of the chicken allows it to cook with the residual heat.
Slice the chicken and serve it with a favorite side dish. You can even add some lemon or some slight vinegar to the meat to add some taste. Also, ingredients such as seasalt and some spice would work well with the bbq chicken breast meat.
Tips for Baked BBQ Chicken Breast
If you are using store-bought sauce that is already highly sweet, you can remove the sugar from this recipe. The same applies to those who prefer gluten free sauces.
If you are in a hurry, and you don't have access to all these ingredients, consider using 1 cup of your favorite store-bought barbecue sauce as an alternative.
For quicker cleanup, line the baking dish with some foil, and grease the foil before you add the chicken to stop any sticking issues.
Recipe Variations
You can prepare your DIY spicy grill seasoning for chicken as an alternative to this recipe. Combine some freshly chopped pepper, some kosher salt, garlic powder, red pepper flakes, and coriander. Then, blend it well and keep it in a har. You can use honey as an alternative to maple syrup or sugar. Also, slice an onion and place it in the baking pan, around the chicken breasts for optimal flavor.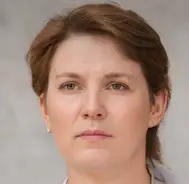 Latest posts by Leah Greenstein
(see all)