There are a lot of cheese variations. It's hectic to search for every cheese producer and compare which one is better. We get how confused you might feel.
You're probably thinking: which should you go for –Bacio cheese vs Grande?
Well, Bacio makes cheese with a soft texture and moderate taste. But if you want a strong taste and longer shelf life, choose Grande. However, for a cheaper alternative, Bacio cheese is the better option. However, Grande has more products than Bacio.
So, before making the final decision, have a look at the details down below.
Bacio Cheese Vs Grande- Quick Glance
Bacio and Grande have pretty distinctive features. So we've made a table to do a head-to-head comparison between them. So, let's have a look.
| | | |
| --- | --- | --- |
| Factors | Bacio Cheese | Grande Cheese |
| Price | Cheaper  | Expensive  |
| Product Versatility  | Less versatile | More versatile  |
| Taste  | Moderate | Strong  |
| Texture | Soft  | Chewy  |
| Shelf life  | Medium | Higher  |
| Health Concern | Low-fat options are available | Low-fat options are not available |
So, here's all about the quick review. But for a better understanding, we've mentioned all these in detail. Just scroll down and have a look. 
Bacio Cheese Vs Grande- An In-Depth Overview
Bacio and Grande are both cheese manufacturers. They have similar products, but they do have some differences.
However, comparing them would be like comparing high temp vs regular temp cheese. Because they're both cheese but they have different heat tolerances.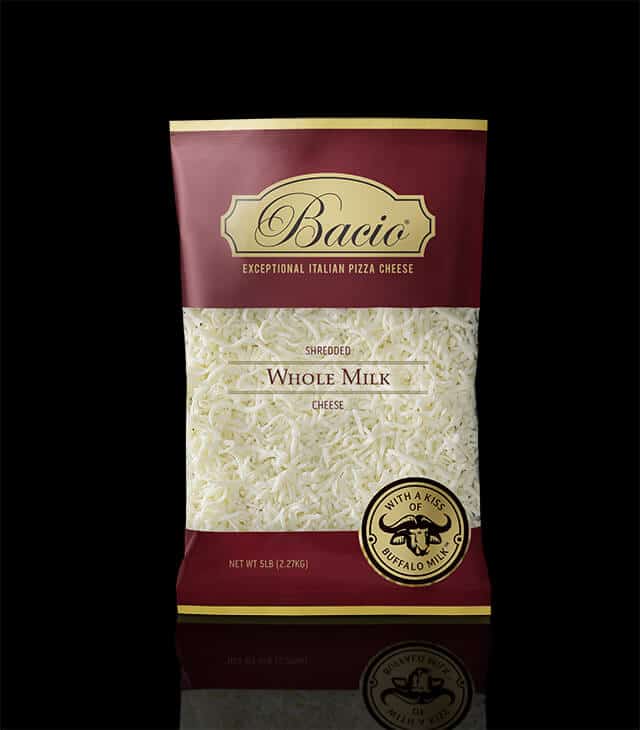 Plus for any comparison, the nitty-gritty details are a must. So, let's take a look at these down below.
Price
The price may vary depending on the kind of cheese. But here, both the companies seem to have quite a similar price range.
Comparatively,  Grande is a bit more expensive than Bacio. However,  it doesn't apply to all their products. 
For example, a pound of Bacio block mozzarella costs around $20. Whereas, the same amount of Grande cheese might cost you around $25.
So, if you're looking for a cheaper option, then  Bacio is your pick. 
Product Versatility
From what we know, both brands have a wide range of products. So let's start off with Grande. Grande has this whole business with dairy products. This means they're not just occupied with cheese making. But they also have other dairy-based products.
When it comes to the cheese business, they offer almost every sort of Italian cheese. But Bacio doesn't have that much variety considering the items. But it offers different size packs for the cheeses.
Here's a list of products they offer:
| | | |
| --- | --- | --- |
| Cheese Brand | Cheese Type | Cheese Cut |
| Bacio | Mozzarella, Parmesan, Cheddar | Block, Shredded, Diced |
| Grande | Provolone, Mozzarella. Permessan, Ricotta, Cheddar etc. | One size only |
Apart from the sizes, their products also are made of whole milk and skim milk. 
So if you prefer to skim milk cheese, Bacio is for you. But if you're looking for Italian cheese made of whole milk, Grande is your option. 
Taste & Texture
When it comes to taste, Bacio is loved more than Grande. Because it'll give your dish a balanced texture without overpowering it. But the taste of Grande cheese is a bit intense. 
For example, if you use provolone cheese, the dish will have a strong flavor. It'll give your dish a cheesy flavor,  but not in a good way. So that's the catch with all Grande cheeses.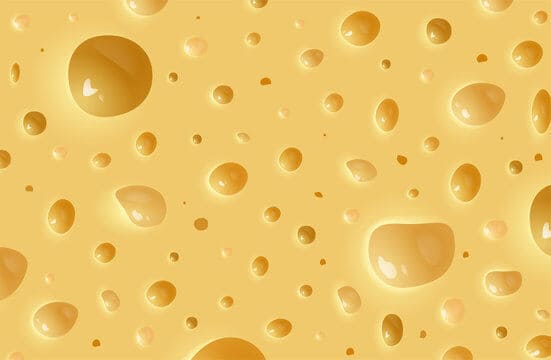 This is also why Grande cheese can't be used in some dishes. We've explained all these in the next segment.
For now, let's see how this cheese is different in texture. Well, the texture of Grande is softer but chewier at the same time. Whereas, Bacio cheeses are soft and highly meltable. If meltability is an issue, go with Bacio cheese. 
Usage
Depending on the texture, Bacio is mostly used in soups, burgers, and pizzas. The high meltability of Bacio cheese will complement these dishes well.
But if you want the cheese in a solid form, go with Grande cheeses. They can be used to make cheese balls, cheese salad, cheese sticks, etc. 
Moreover, if you want, you can use Grande mozzarella in pizza. But it won't melt into the pizza and give you the rich cheesy texture.
However, it won't make the pizza greasy either. So, you can choose the one based on your purpose and preference.
Shelf Life
When it comes to cheese, the shelf life may vary depending on the brand and type of cheese you use.
Bacio cheese products have a common shelf life of 90 days. In the meantime, you need to store these in a box inside the freezer. Otherwise, it might go bad before the expiry date. 
For the best storage solution, go for air-tight containers. Here's a suggestion for the ones that we use.
Amazon Basics 1 Compartment Meal Prep Container Bowls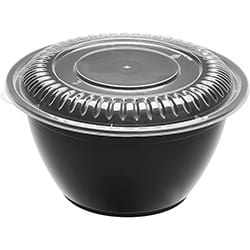 Rubbermaid Brilliance Food Storage Container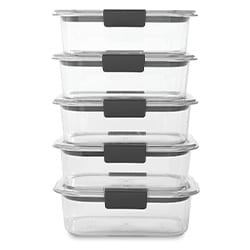 Now let's see how long Grande cheeses last. Comparatively, Grande cheeses have a longer lifespan. Most of their products can be used for up to 120 days. You can extend the shelflife by proper storage. Just wrap it with foil paper and store it in the freezer. It should be alright for another 15days.
So if you're looking for a brand that offers a longer shelf life, go for Grande.
Health Concern
While buying cheese, we now consider the health factors. Because people are becoming more health-conscious than before. 
In that case, we suggest going for Bacio cheese. Because Bacio has options like whole cream milk, low-fat cheese, and many more.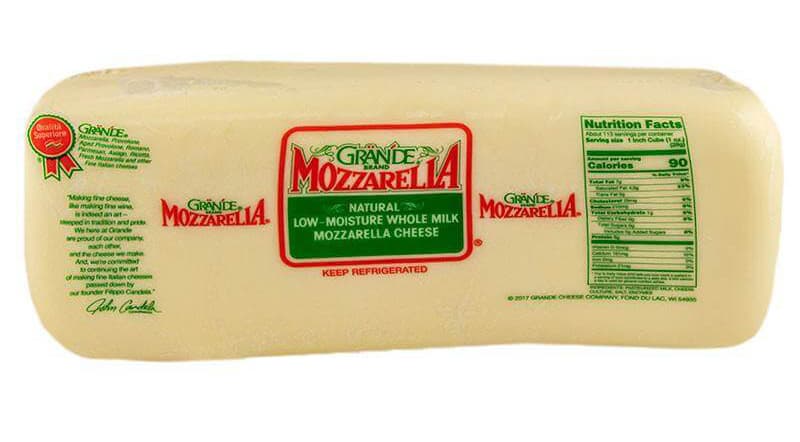 But Grande only provides normal and whole milk cheeses. So Bacio cheese offers healthier options comparatively.
Which Cheese Is for You- Bacio or Grande?
If you're looking for a cheap and low-fat option, then Bacio should be the choice. They also have a moderate taste that doesn't overpower your dish.  Moreover, its texture is quite soft.
But if you want a more versatile option, Grande is the pick. It also has a longer shelf life compared to Bacio.
Choose the one that you find more suitable for your needs. 
FAQs
Question: Is Grande whole milk mozzarella cheese the best?
Answer: Well, Grande's whole milk mozzarella has a soft, rich, and creamy texture. For that reason, some people consider this mozzarella to be the best one.
Question: Do Grande make low moisture cheese?
Answer: No, Grande doesn't make low moisture cheese. They only follow the authentic Italian recipe for all of their cheeses. As the main recipe doesn't include low moisture options, they don't offer it.
Question: Why does Grande cheese taste foul?
Answer: If you feel the taste is foul, then there's a chance the cheese might've expired. Well, people do complain about the cheese taste sometimes for Grande. It's because they have a thick texture. But it would still taste like cheese. 
EndNote
We're about to say our goodbyes. But not before we spill everything we know about – Bacio cheese vs Grande. So here's a bonus tip for you.
To keep the cheese fresh, just cut the portion you need currently. Store the remaining inside the freezer immediately. This will also help to prevent the cheese from going bad quickly.
Lastly, if you need further guidance, comment below.
Thank you!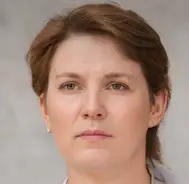 Latest posts by Leah Greenstein
(see all)