If you have ever been to Portland, you must try Apizza Scholl's pizza. They're a very renowned pizzeria in the USA. 
They call their authentic style "Neo Neapolitan Pizza". It's neither New York-style nor their own style. But it's a fusion of both.
Apizza Scholls has the light yet most fluffy pizza dough. This produces the most flavorful, tender but chewy, thin-crust pizza. The pizza always maintains the consistency of the quality. 
The good news is, you can enjoy Apizza Scholl's pizza at home. We prepared this article to guide you to bake homemade Apizza Scholl-style dough. 
By following our instructions, you can prepare the dough at home without any hassle.
Let's check out the recipe down below-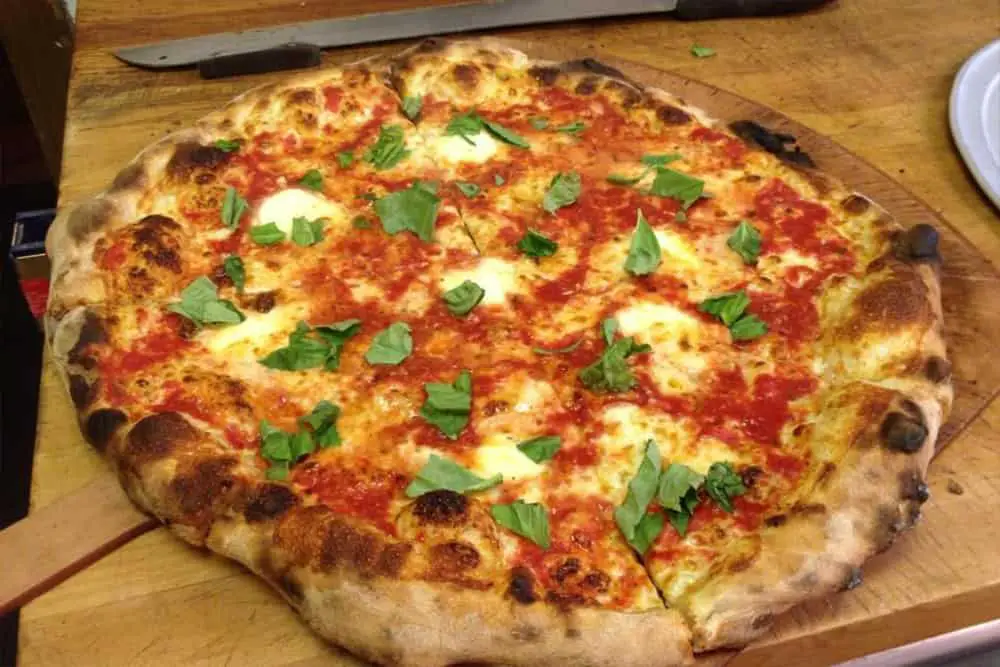 Difficulty Level: Intermediate
Serving Size: 4-6 servings
Preparation Time: 5-6 hours
Nutrition Facts (Per 283gm Dough):
| | |
| --- | --- |
| Calories | 70  |
| Sodium  | 100 mg |
| Carbohydrates | 12 mg |
| Protein | 2 mg |
Necessary Cooking Equipment
To prepare pizza dough we will need some extra equipment which will make the process lot easier-
A mixer
Kitchen thermometer 
Kitchen Weight Scale
Plastic dough scraper
Ingredient List:
Poolish:
2 ⅓ cups of bread flour
1 cup of water
A pinch of active yeast
Final dough:
9 cups of bread flour
3 cups of water
1 tsp of active yeast 
2 tbsp of salt 
Step-by-Step Instruction for Apizza Scholls Pizza Dough
You need to maintain some instructions step-by-step. It will help you to make your pizza dough as fluffy as Apizza Scholls. 
Let's put on your apron and jump into the recipe-
Step 1 of 5: Prepare The Autolyze Process
Firstly, you need to adjust the water's temperature. Measure the temperature with a kitchen thermometer and turn off the stove when the temperature reaches 75°F.
Now, combine flour and water in a bowl. Then add the ripe poolish (highly fluid yeast-cultured dough) into the bowl and mix it thoroughly.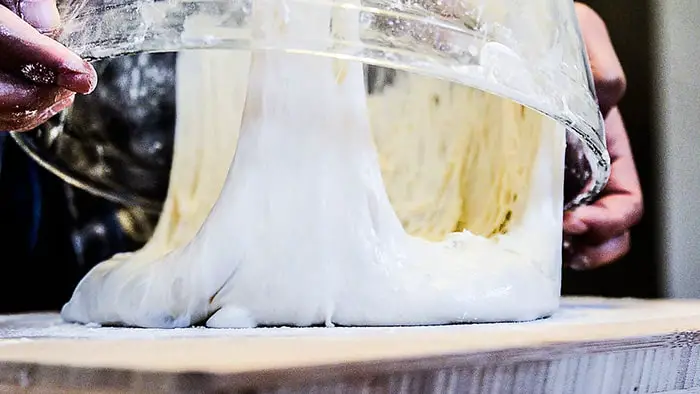 If the dough is still sticky, no need to worry. It's not necessary to develop the dough right now. 
To prevent the skin from forming, cover the bowl with plastic wrap and leave it aside. Leave the bowl for 20 to 30 minutes to autolyze itself. 
Step 2 of 5: Mixing The Dough
When the autolysis process is over, it's time to add yeast and salt. 
Well, you can mix the dough by hand or with the help of a mixer. Here, we explained both processes separately-
By Hand: After adding those ingredients, mix the dough by hand for one minute. You can use a dough scraper as it helps to mix the ingredients in an incorporated way. 
Further, take out the dough from the bowl and place it on a plain surface. Knead the dough for 3-5 minutes.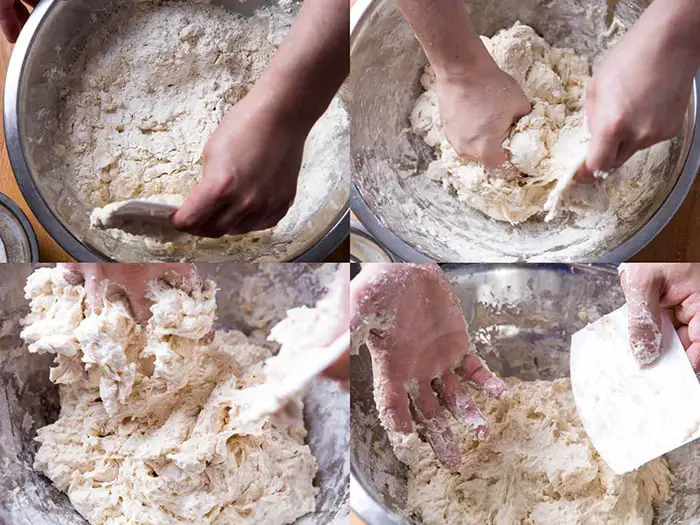 By Mixer: Outpour the autolyzed mixture into the mixing bowl. Then add salt and yeast. Now turn on the mixer very slowly. Mix the dough for two minutes until the ingredients are incorporated perfectly.
Then, increase the speed to medium and mix for two minutes. You can stop occasionally while mixing to scrape the dough off the hook.
Step 3 of 5: Leave for Fermentation
It's time to leave the dough for fermentation. Place your dough in an oiled bowl. Then wait for 3.5 hours so that your dough can rise properly. In every 45 minutes, fold the dough.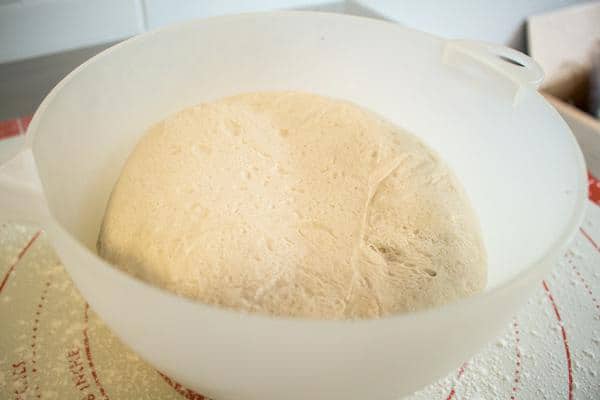 Step 4 of 5: Divide, Shape, And Proof
At the moment, divide the dough with a dough scraper. Weight your dough around 283gm on the kitchen weight scale. Afterward, shape your dough into tight balls. 
You can invest some extra time to shape the dough round. Then place them into an airtight box and allow them to relax for 1.5-2 hours.
Step 5 of 5: Stretch, Dress, And Bake
Take the dough out of the bowl and gently stretch it to a thin disc. Try to maintain the same thickness at the center as well as at the border.
Now dress lightly with toppings. Then add mozzarella cheese as much as you want.
Lastly, bake at 650°F-750°F for 3 minutes or less.
Voila! Your pizza is ready to serve.
Important Titbits to Making A Good Apizza Scholls Pizza Dough
Our gradual instruction should give you a hassle-free cooking experience. But in case, you face any problem while making the dough you can check out these tips- 
Can I Knead Pizza Dough after It Rises?
Yes, you can. But Kneading can bring out the air from the dough. So, you might be inclined to let it rest for some time after kneading.
Can I Use Pizza Dough Straight from The Fridge?
Well, the answer is no. After removing the dough from the fridge, unwrap your dough. Put it into a floured bowl and wait till it comes to room temperature.
Does Pizza Dough Need to Prove Twice?
Most of the dough rises roughly double in volume. If you find your dough hasn't risen enough then you might need to prove twice. Give it some time to rise properly. Unless you will not get the perfect outcome.
We hope we were capable of directing the proper instructions. If you follow our path, the whole process will be hassle-free.
Hopefully, you liked the recipe and will try it by yourself. After your attempt, don't forget to leave a comment down below. 
We wish you all the luck.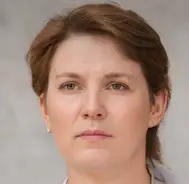 Latest posts by Leah Greenstein
(see all)